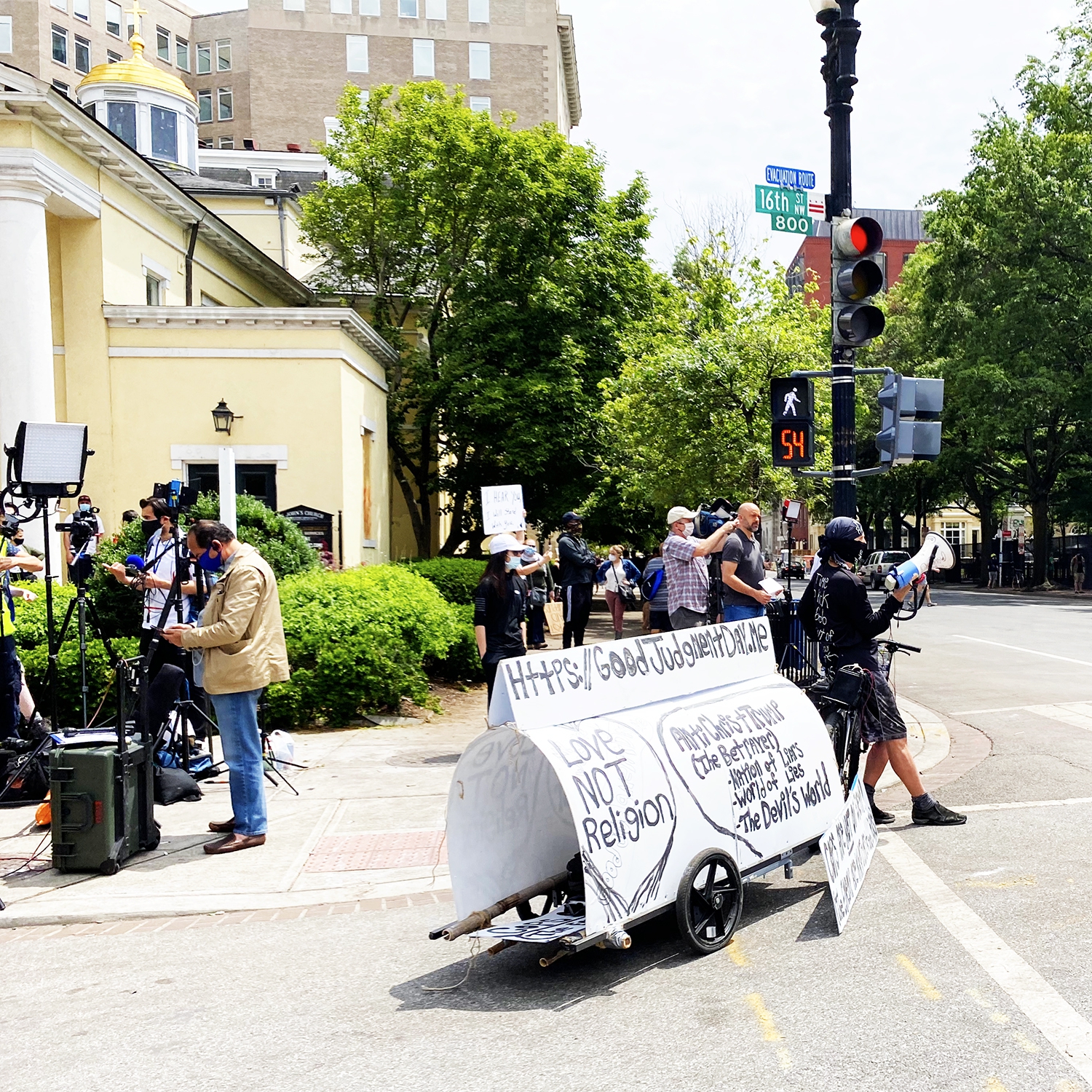 These are scenes from the protesting in DC on Tuesday afternoon, June 2nd. Unlike the previous nights, on this day, the protests were fairly calm. So, my husband ventured out to take photos and videos of the peaceful gatherings, destruction from the past weekend and the overall state of Washington, DC.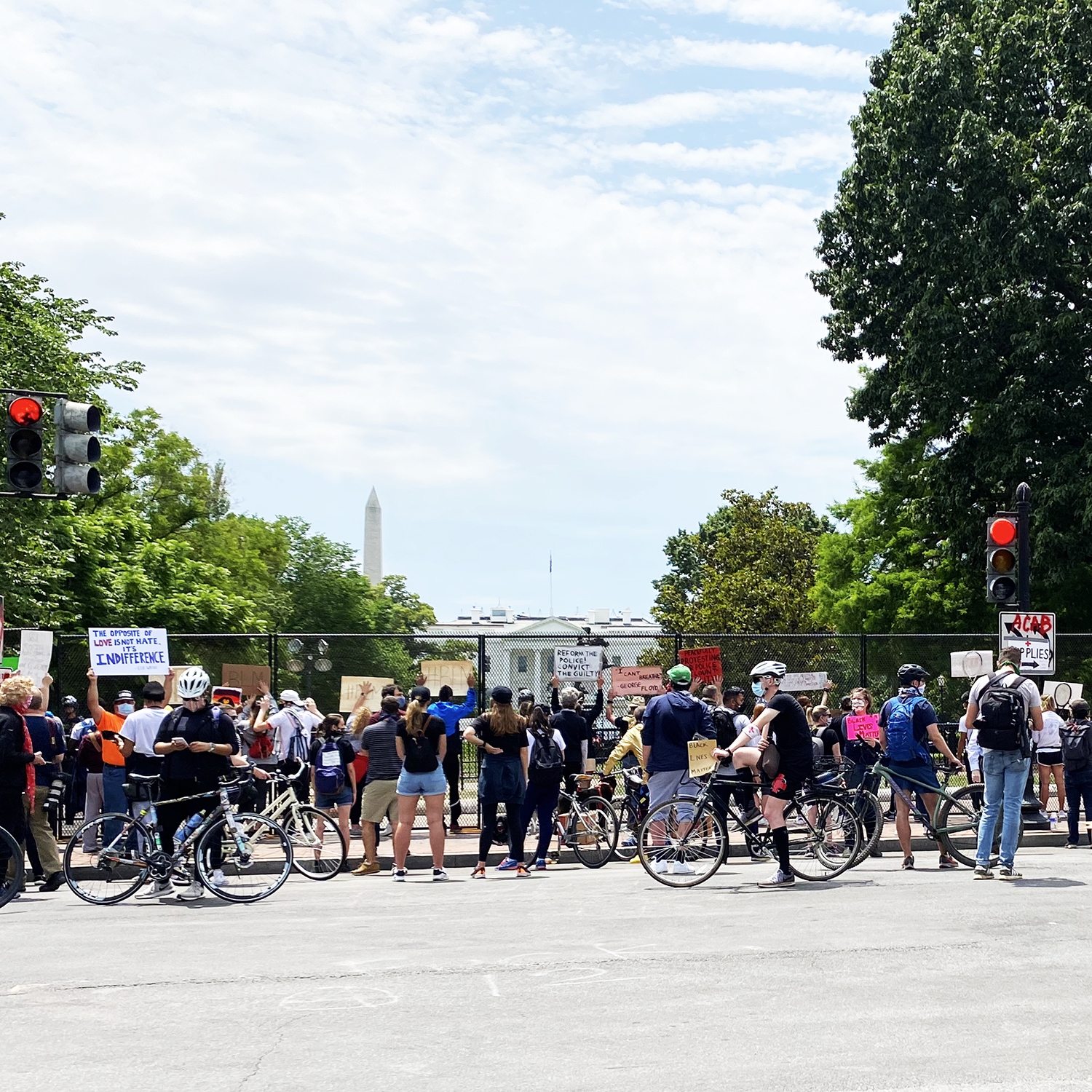 Old folks, young women, men and even children participated in peaceful protests all over the United States this past week. Since protests in the U.S. began, people living in countries across the globe have joined the cause and are protesting with us. It is truly a magnificent gathering and shows that most of us are united.
It is unbelievable to witness so many people (especially young people) stand up for what they believe in. People of all colors have joined together to protest the murder of George Floyd. To demand change in policies that allow racism and police brutality to exist in our country and all over the world.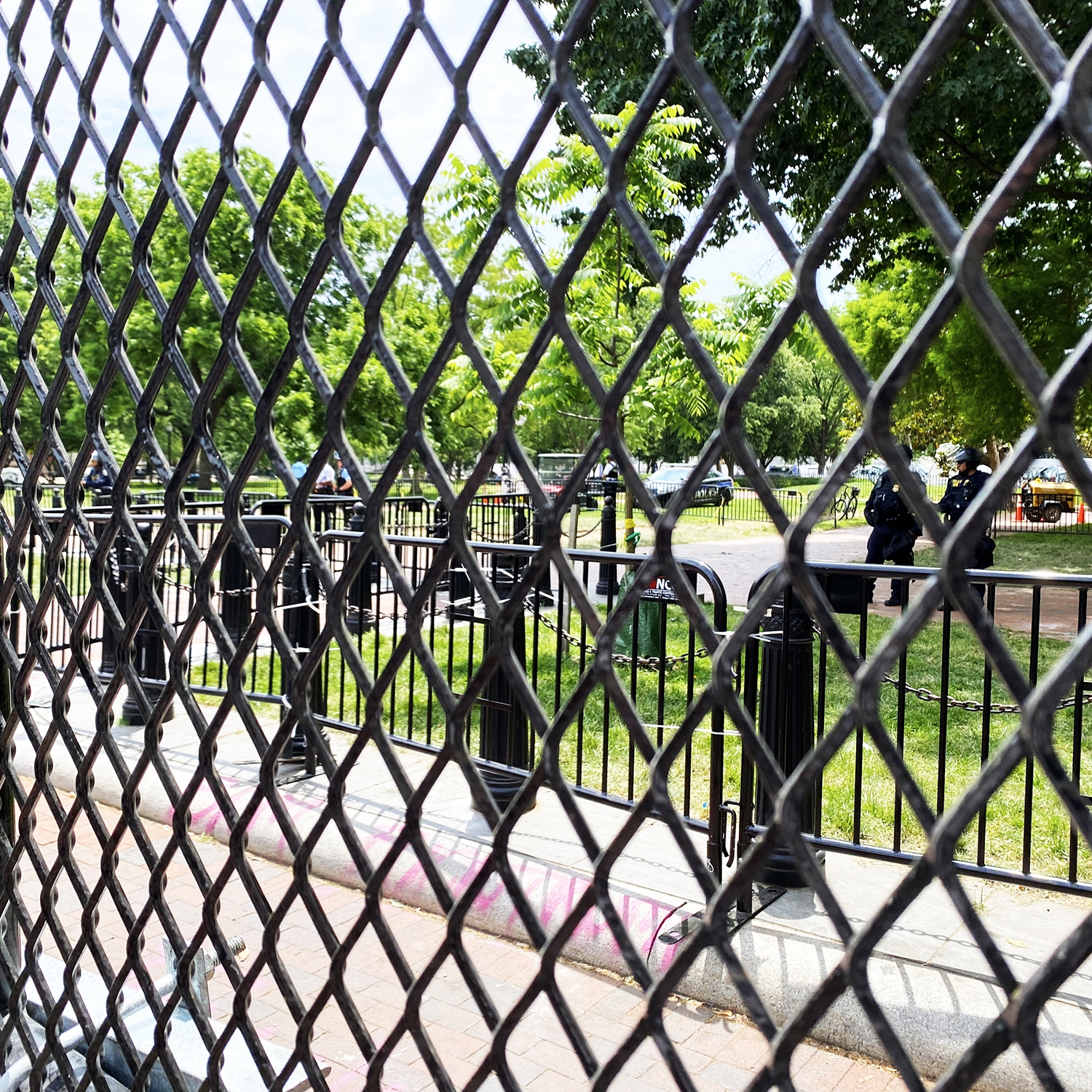 This is the newly installed fence that separated protestors from the authorities protecting the White House. I think this fence was a positive addition to the police tactic. It allowed space between the opposing sides and reduced provocation from either side. A much needed space to benefit the protestors.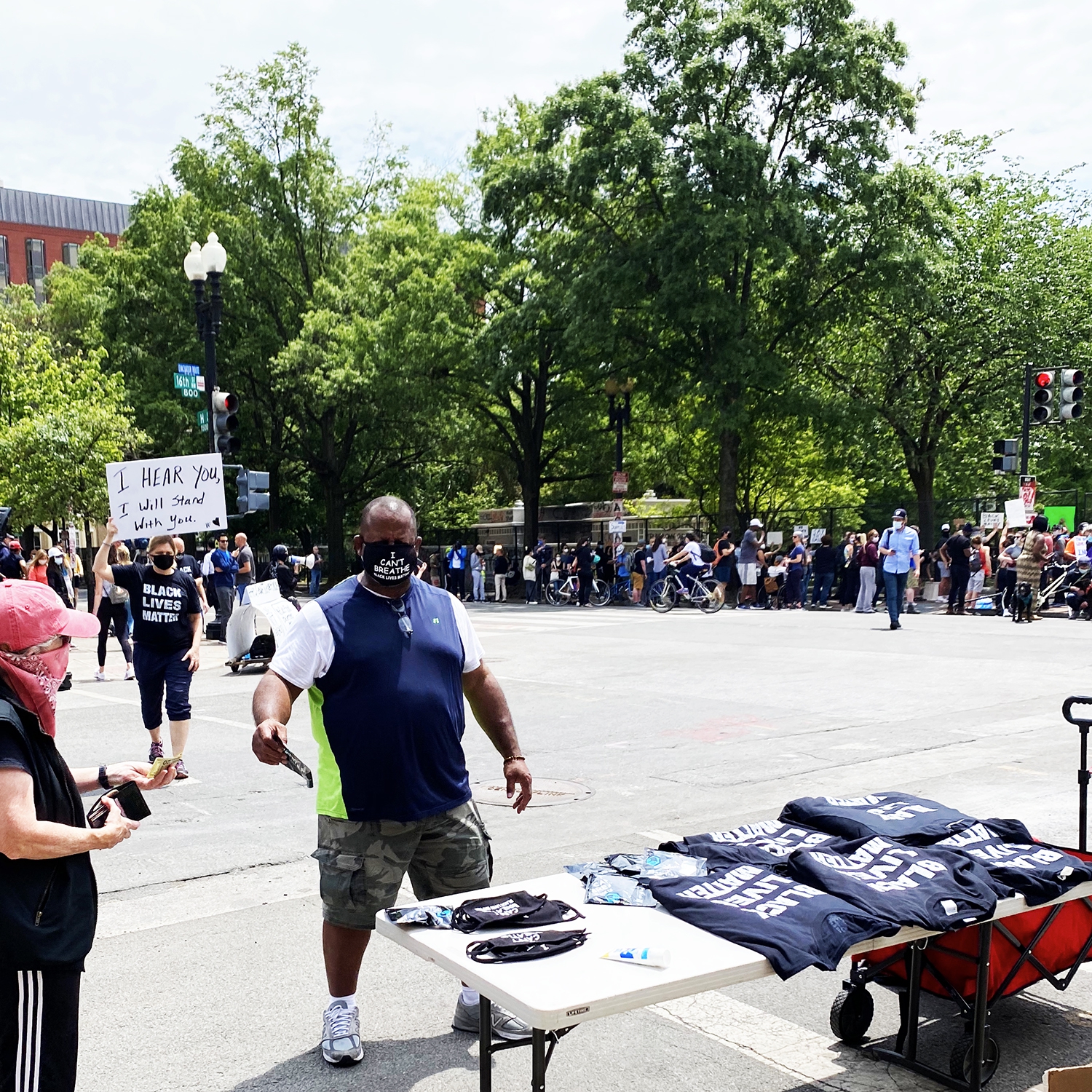 It was surprising to see custom merchandise being sold a few days after the protests began. I was more than happy to purchase a Black Lives Matter t-shirt and I Can't Breath protective face mask. These are probably the most important items in my closet. They will remind me that I lived during this time, I was there to witness the mass protesting that changed the future.
I know we haven't seen great change yet, but I know this movement will not be ignored or forgotten anytime soon. In a country that is so divided racially, it is remarkable to see all of us come together in the fight against racism and police brutality.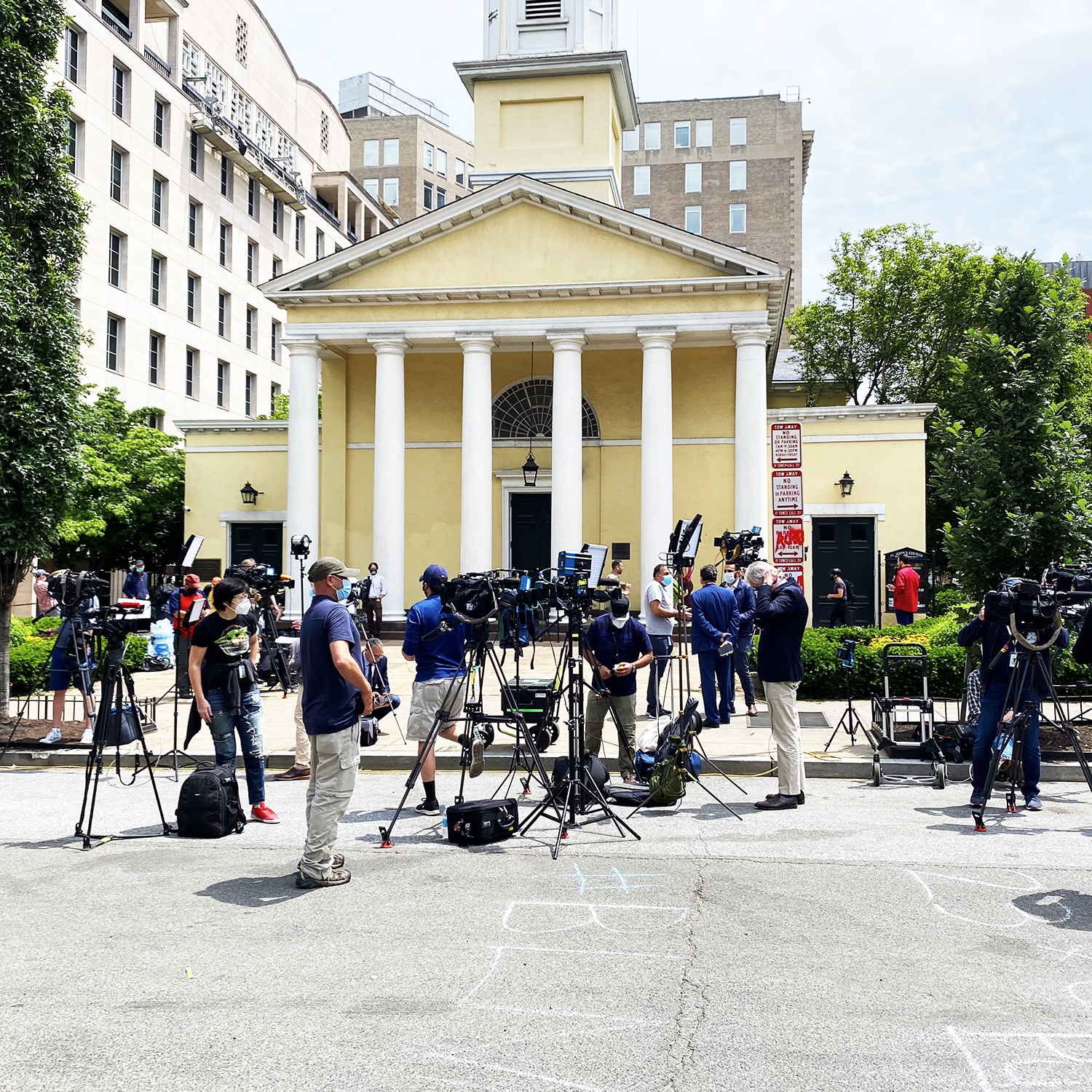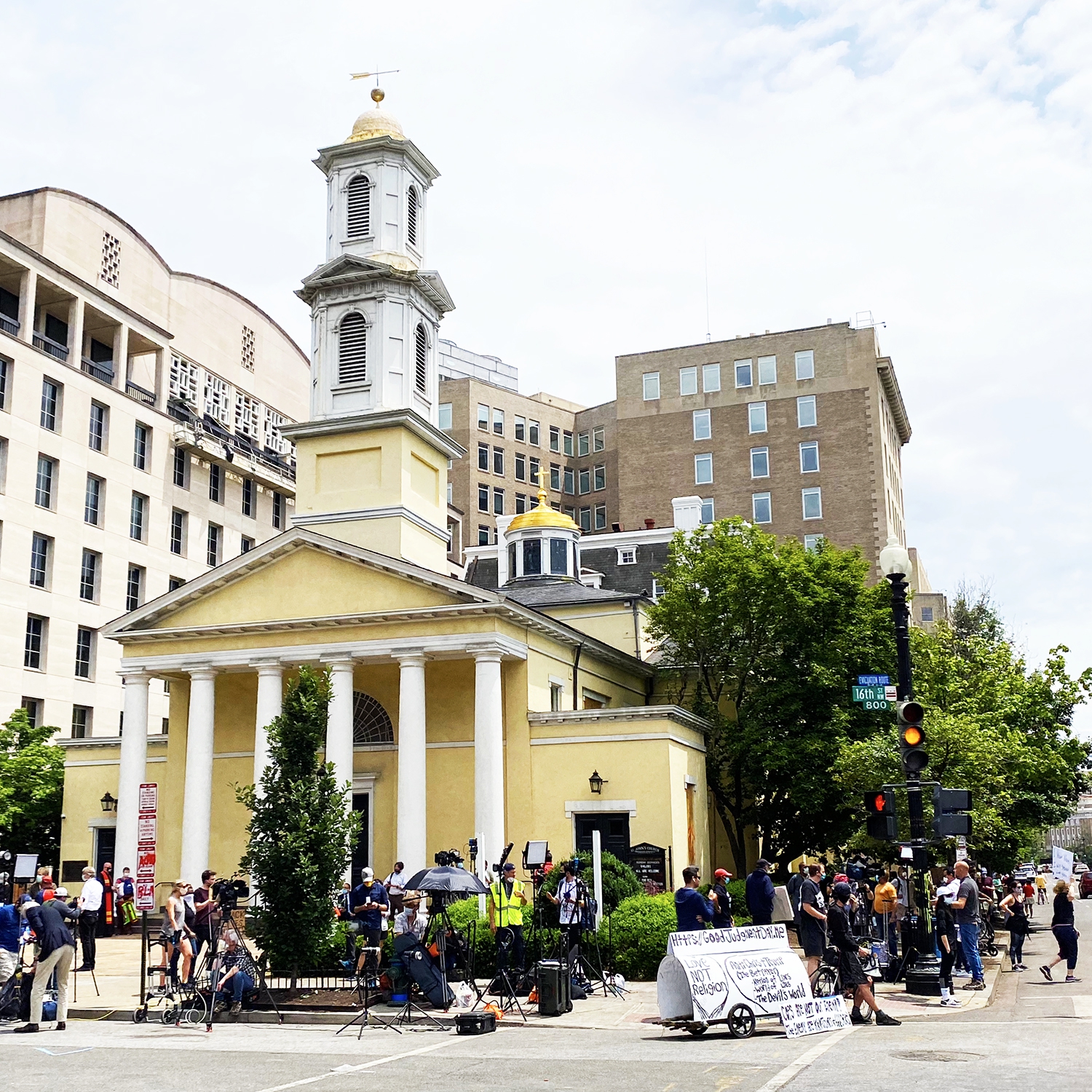 I gotta say - there are some brave reporters in DC. I watched live feeds of the protesting every night until I couldn't keep my eyes open anymore. I want to thank those reporters for educating me and allowing me to stay informed from the comfort of my own home.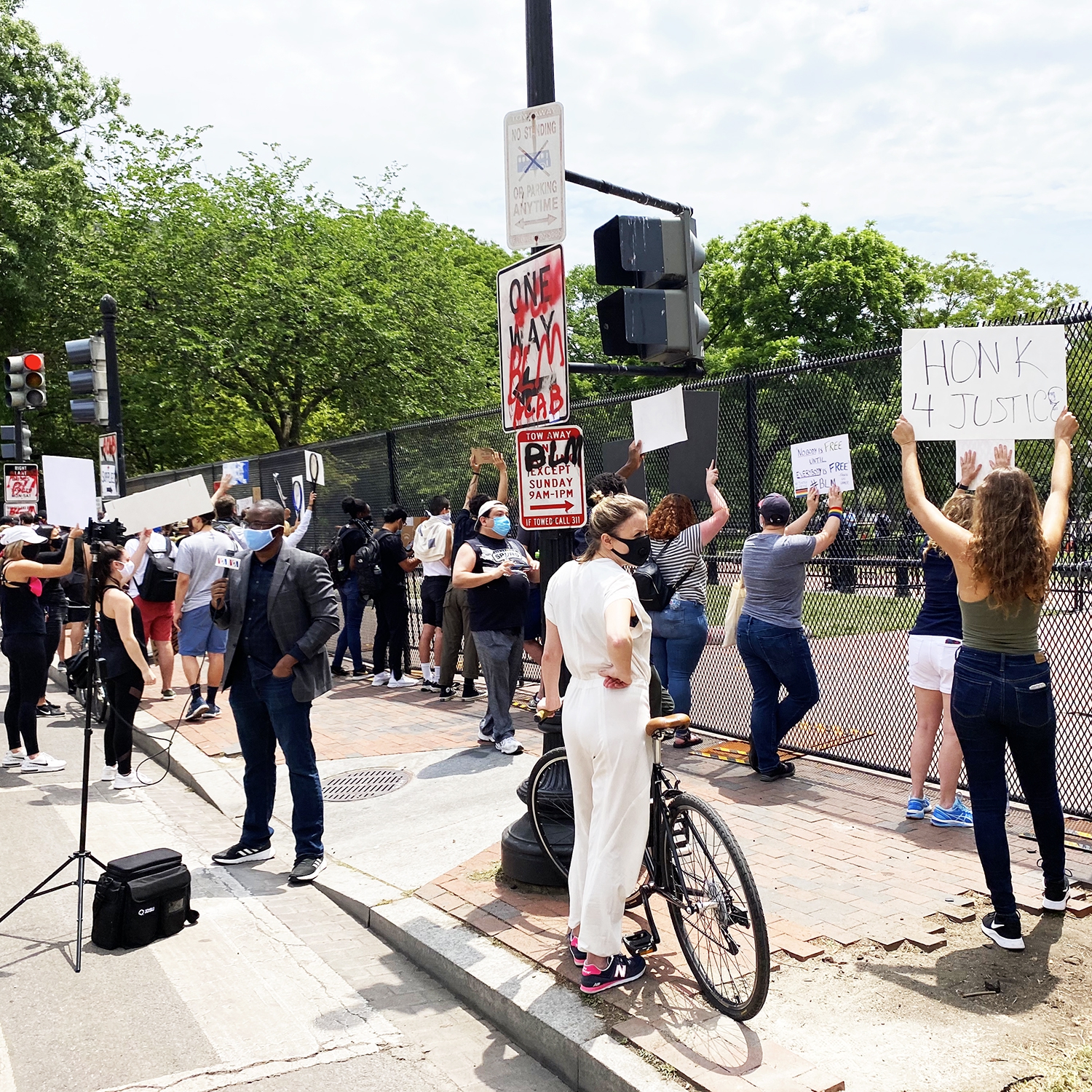 I'm an opinionated person, but I'm not one to protest on the front line. Albeit, I have found other ways to support this cause - Posting photos and speaking up on my blog is just one of them. Using social media to spread the word and donations to organizations and bailout funds are other ways to contribute.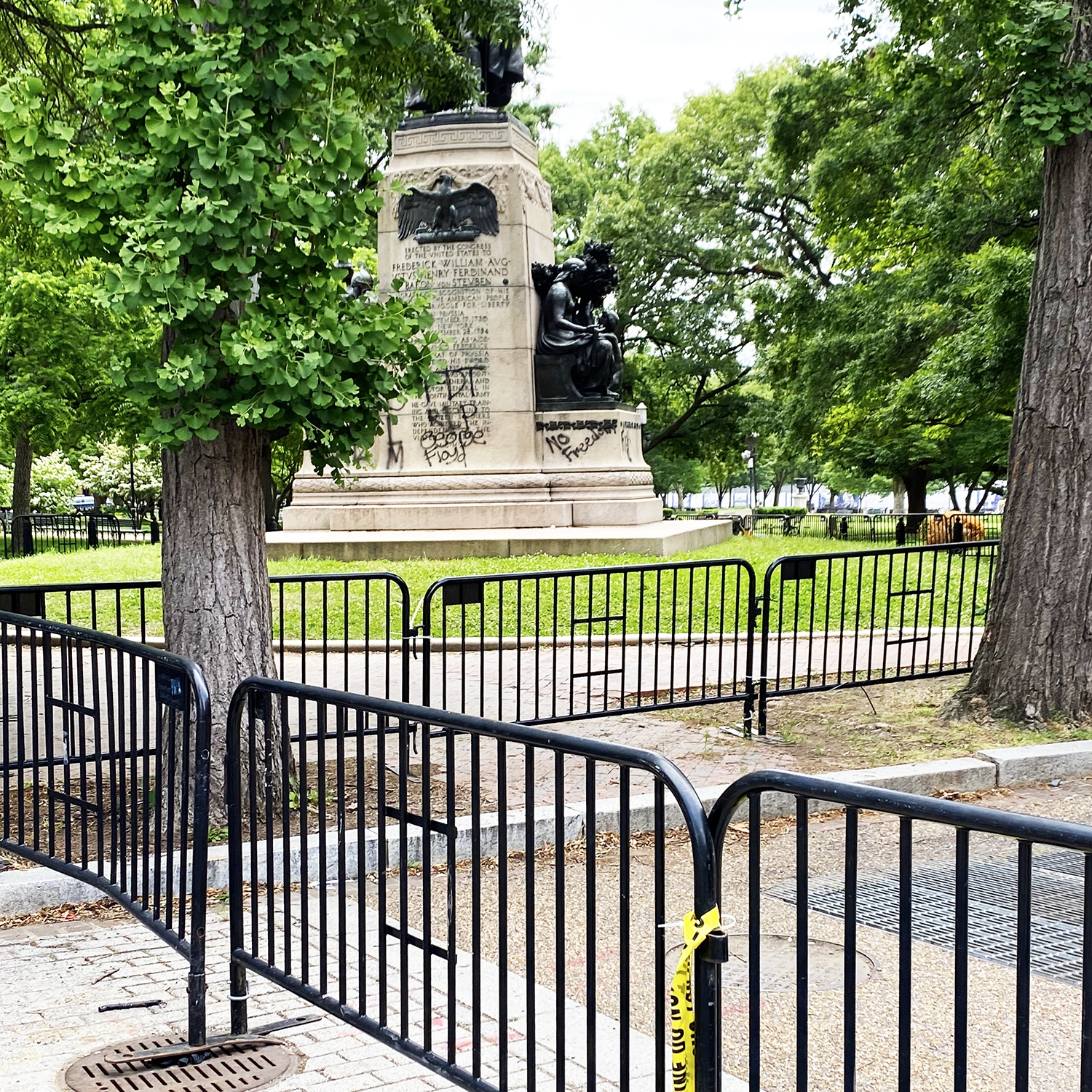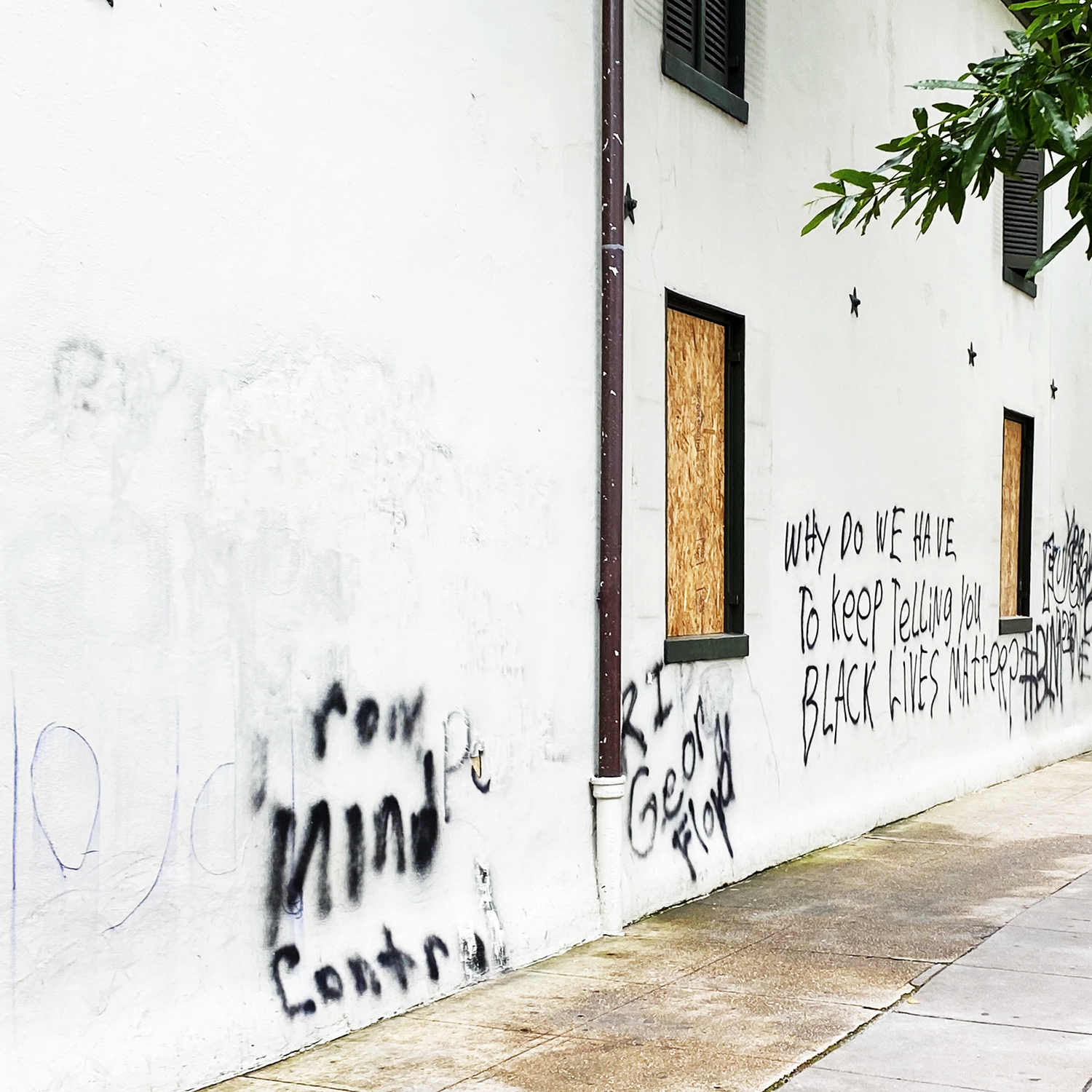 The Criminals masquerading as protestors were selfishly destroying our city and certainly not supporting the Black Lives Matter cause. They vandalized buildings, monuments, shattered store fronts and looted. This small group caused chaos this past weekend.
The same is happening all over the United States. These rebels are smothering the amazing cause so many peaceful protesters are working endlessly for. I myself was terrified that the rioters would reach my community - just a short walk from the White House.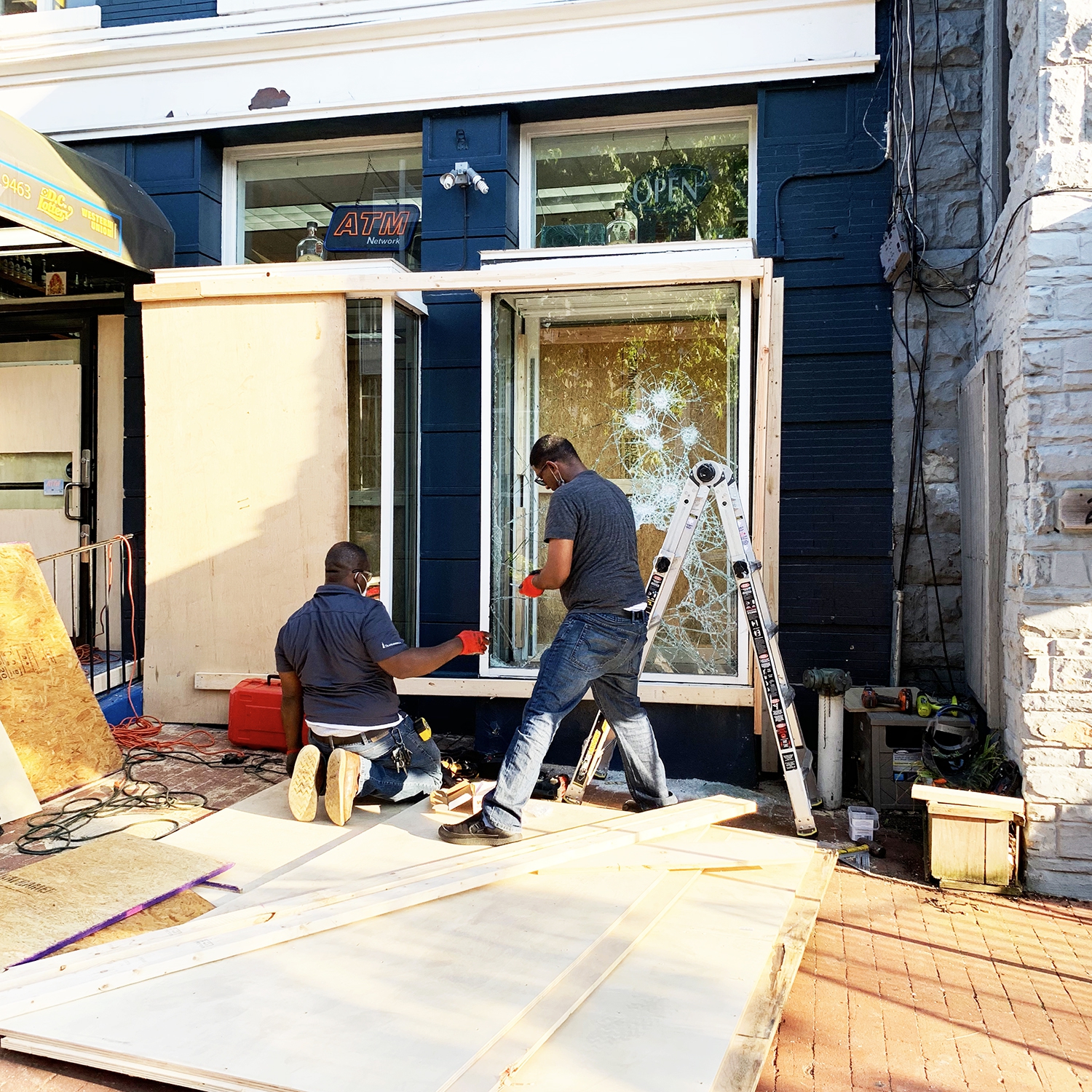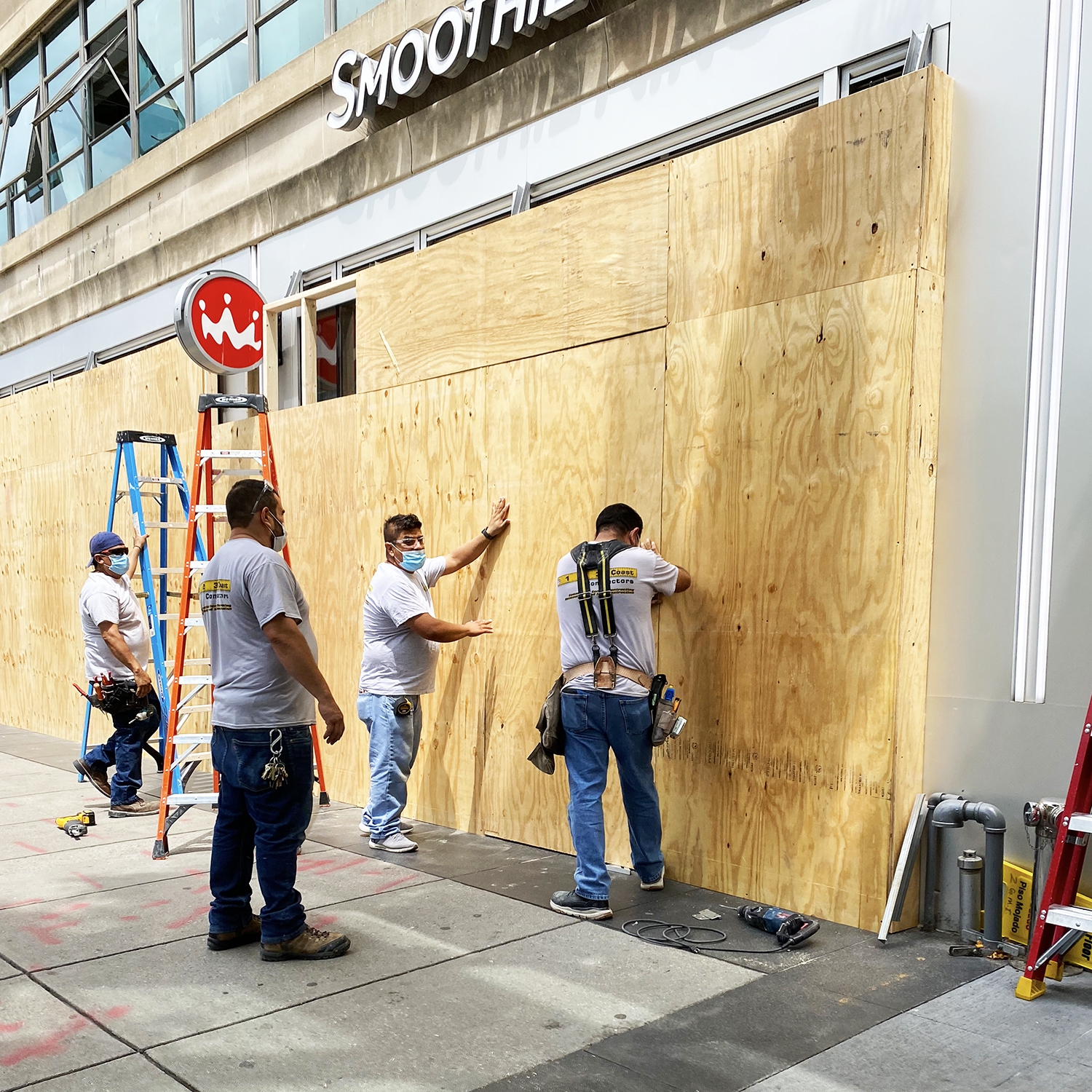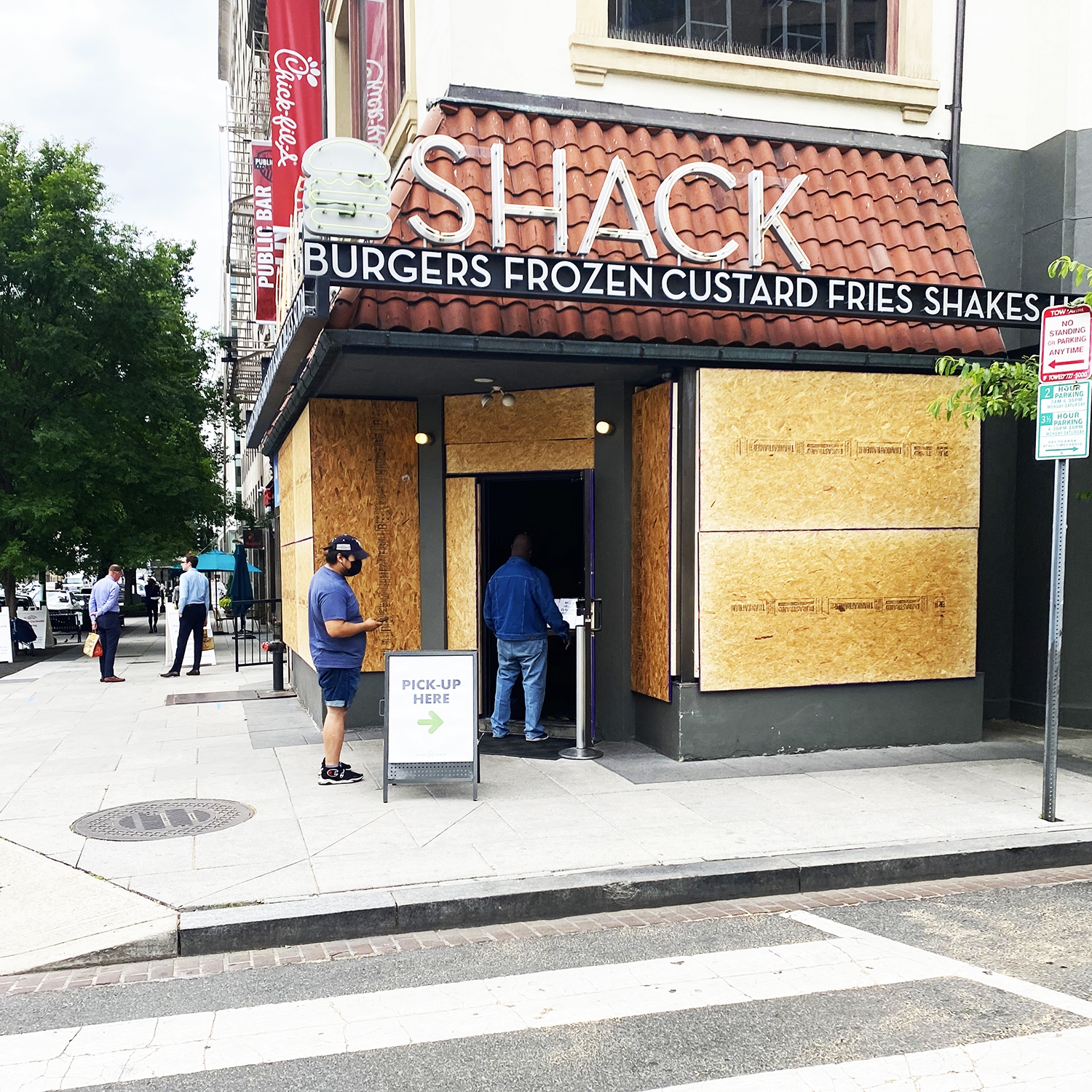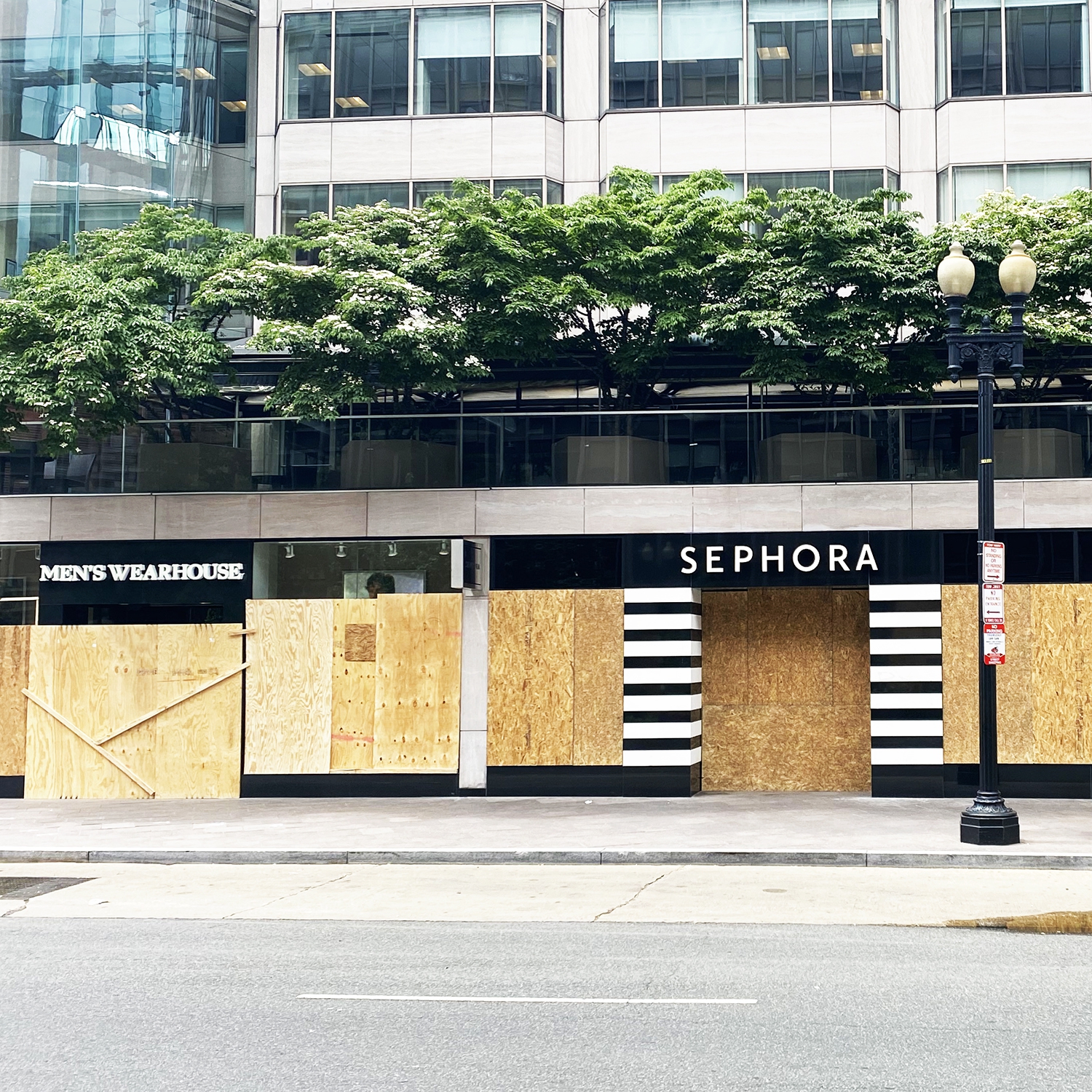 It is truly shocking to walk around this beautiful city and see the first floor of buildings boarded up. Thank you to the women and men who worked overtime repairing store fronts and boarding up businesses. You have been instrumental in our fight against vandalism and looting during the protests in Washington, DC.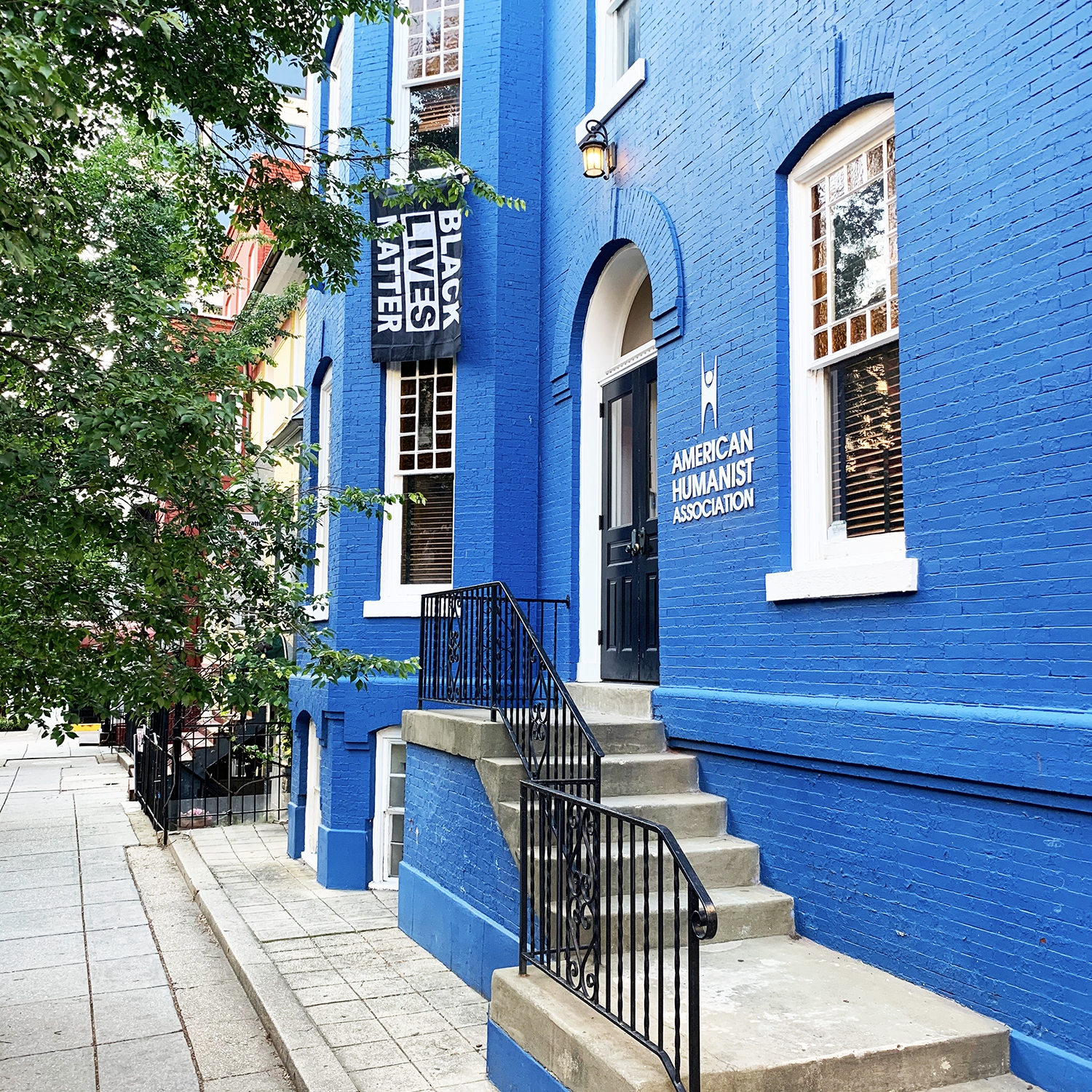 Black Lives Matter flags hang outside businesses and residential. This is another way you can contribute to the cause. Show your support any way you can. No gesture is too small and every opinion counts.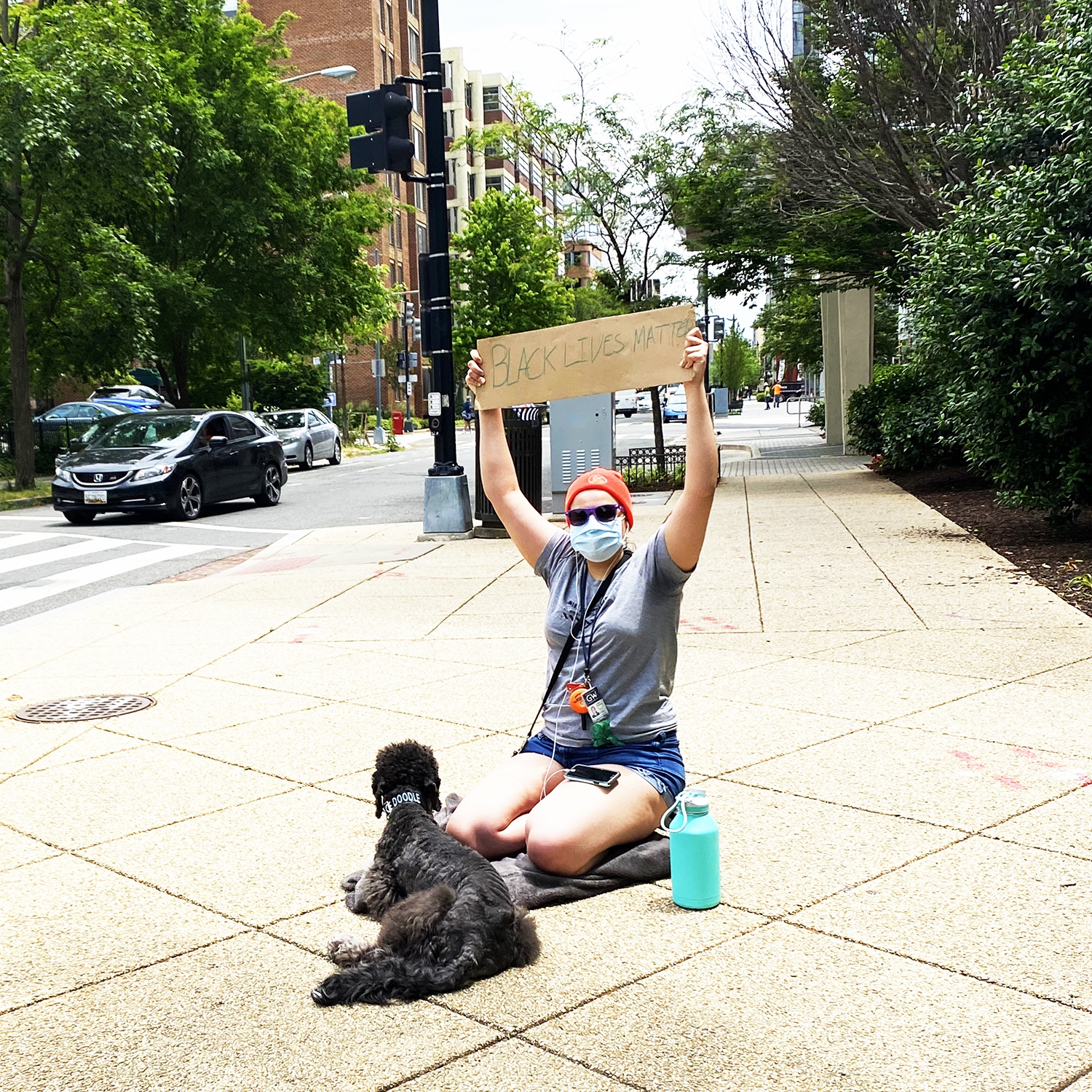 My favorite photo - this young girl is sitting alone at the end of my street, protesting Black Lives Matter. Her sole protest brings tears to my eyes. I hope one day she sees this post and knows that this single moment changed lives of the people who were fortunate to walk by. Thank you.
This blog post is a gesture to show that I support this cause. I'm with you in this fight for equality. Our voices have been heard, but we cannot relax until there is significant change. Let's keep marching forward..