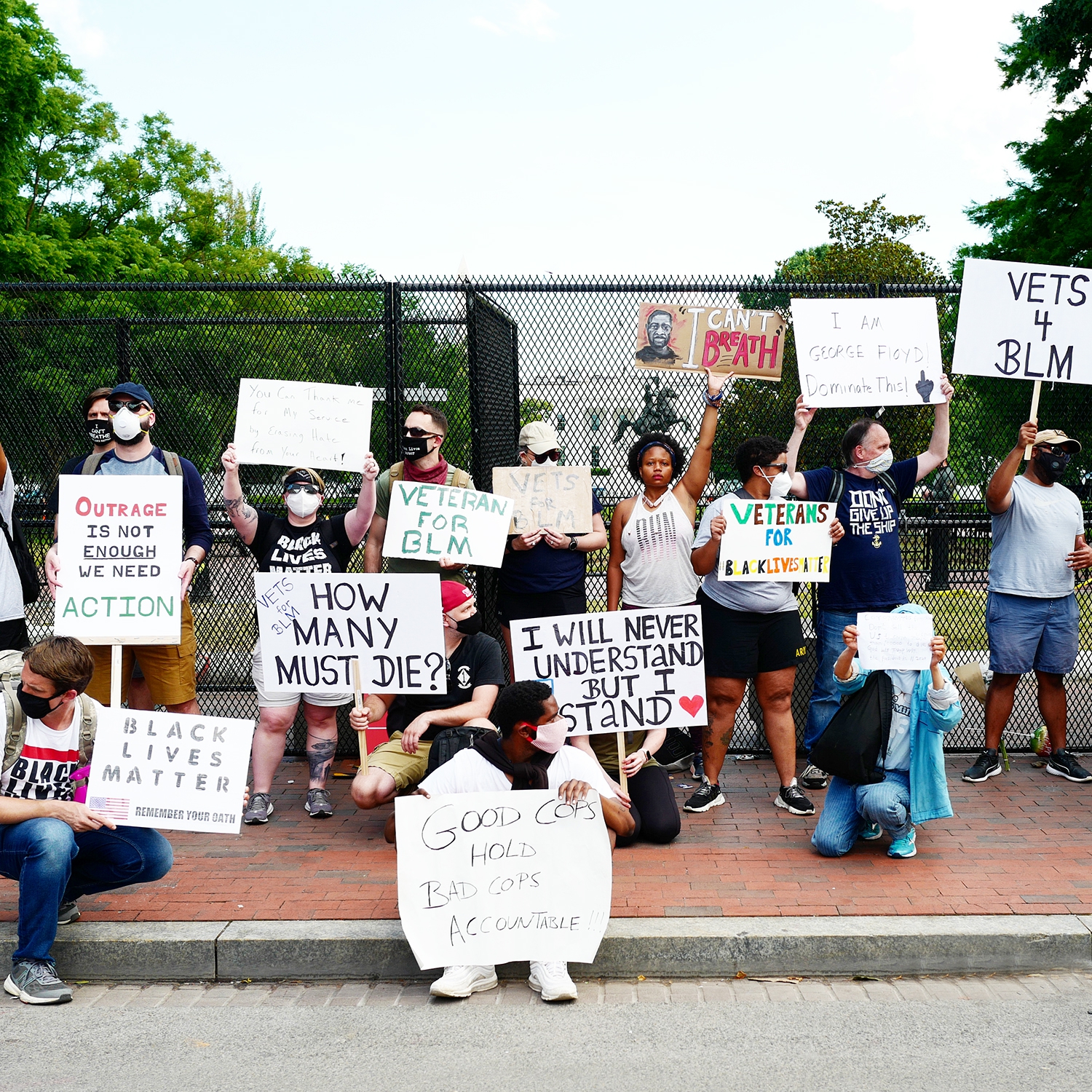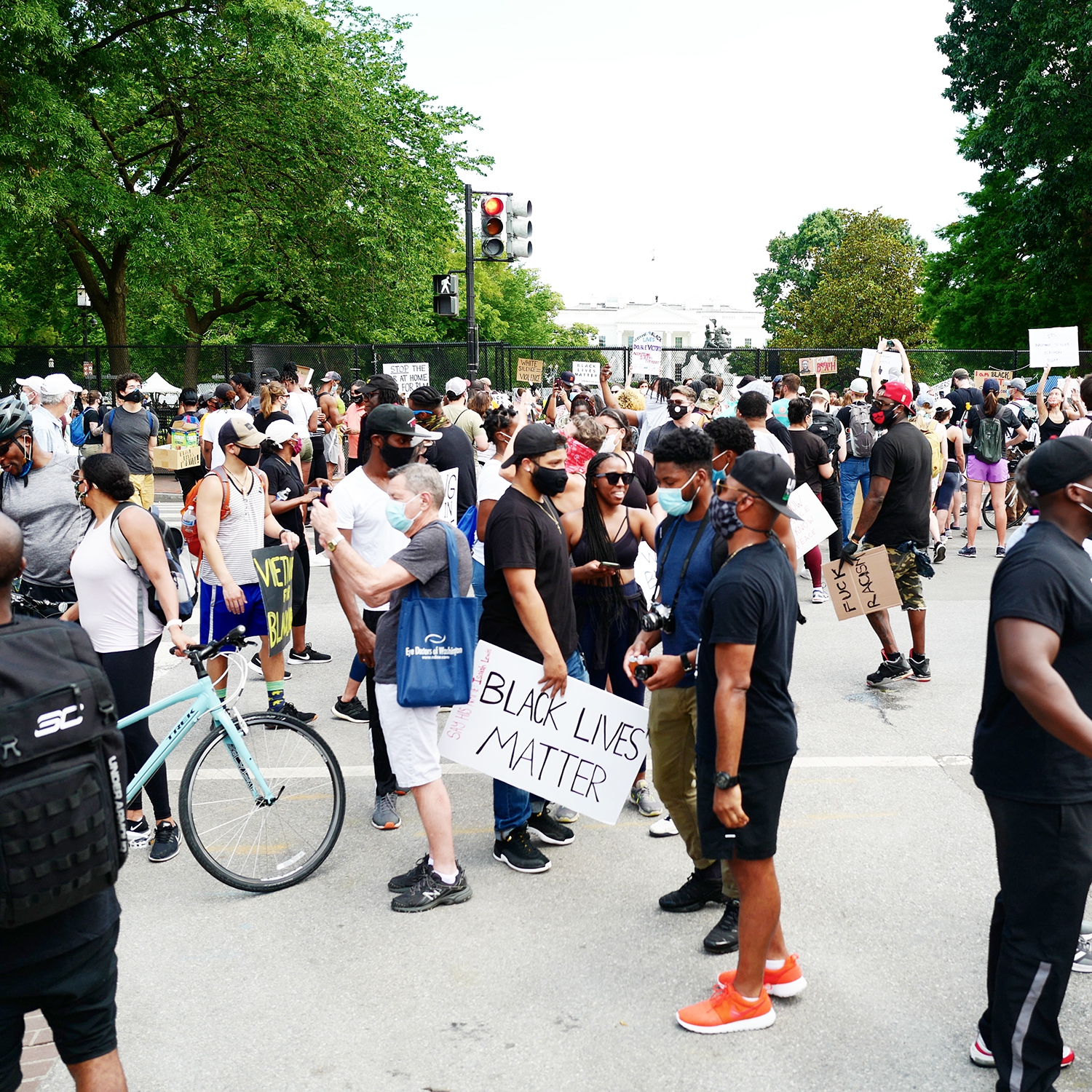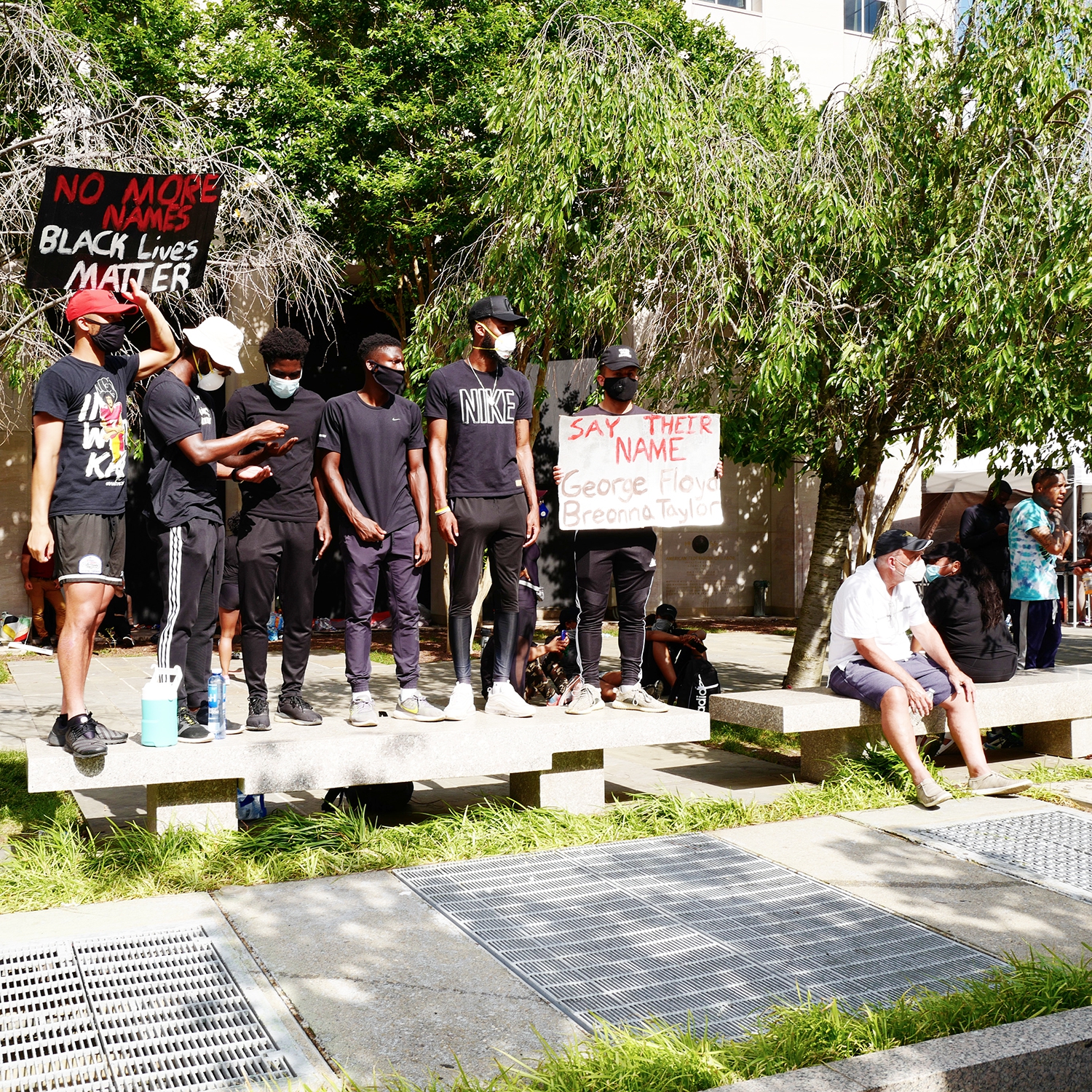 These are photos from the protests in front of the White House and St. John's church on Friday, June 5th. These peaceful demonstrations set the tone for the following weekend..
People from all over have come together to demand change in policies that allow racism and police brutality. Black Lives Matter, Say Their Names - George Floyd and Breonna Taylor and I Can't Breathe are the prominent phrases being chanted throughout the city.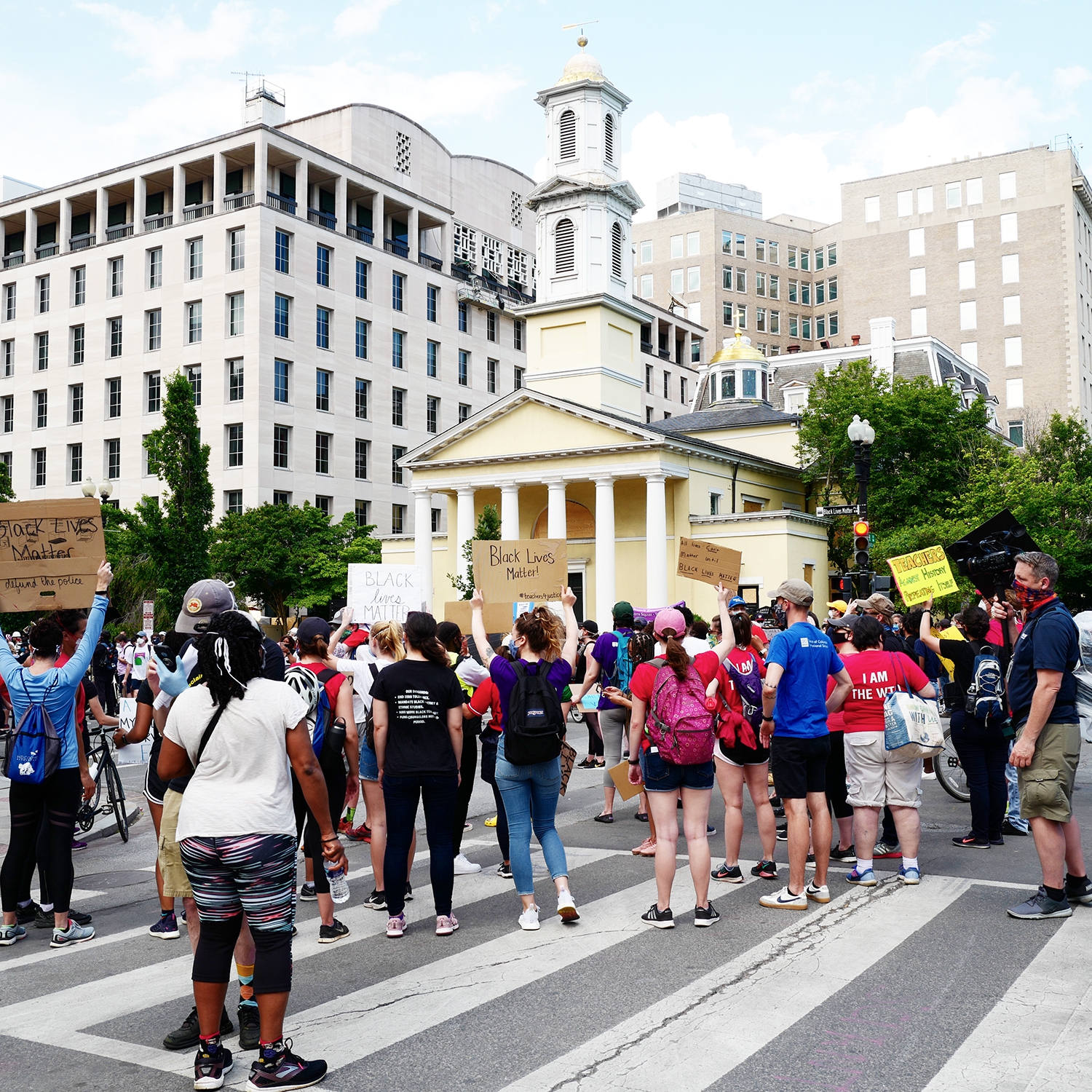 The St. John's church is located across from the White House and has become a significant background for protesters in Washington, DC.
This location was chaos less than a week ago - it was a terrifying demonstration. BUT, today protestors have filled the area and are peacefully expressing themselves.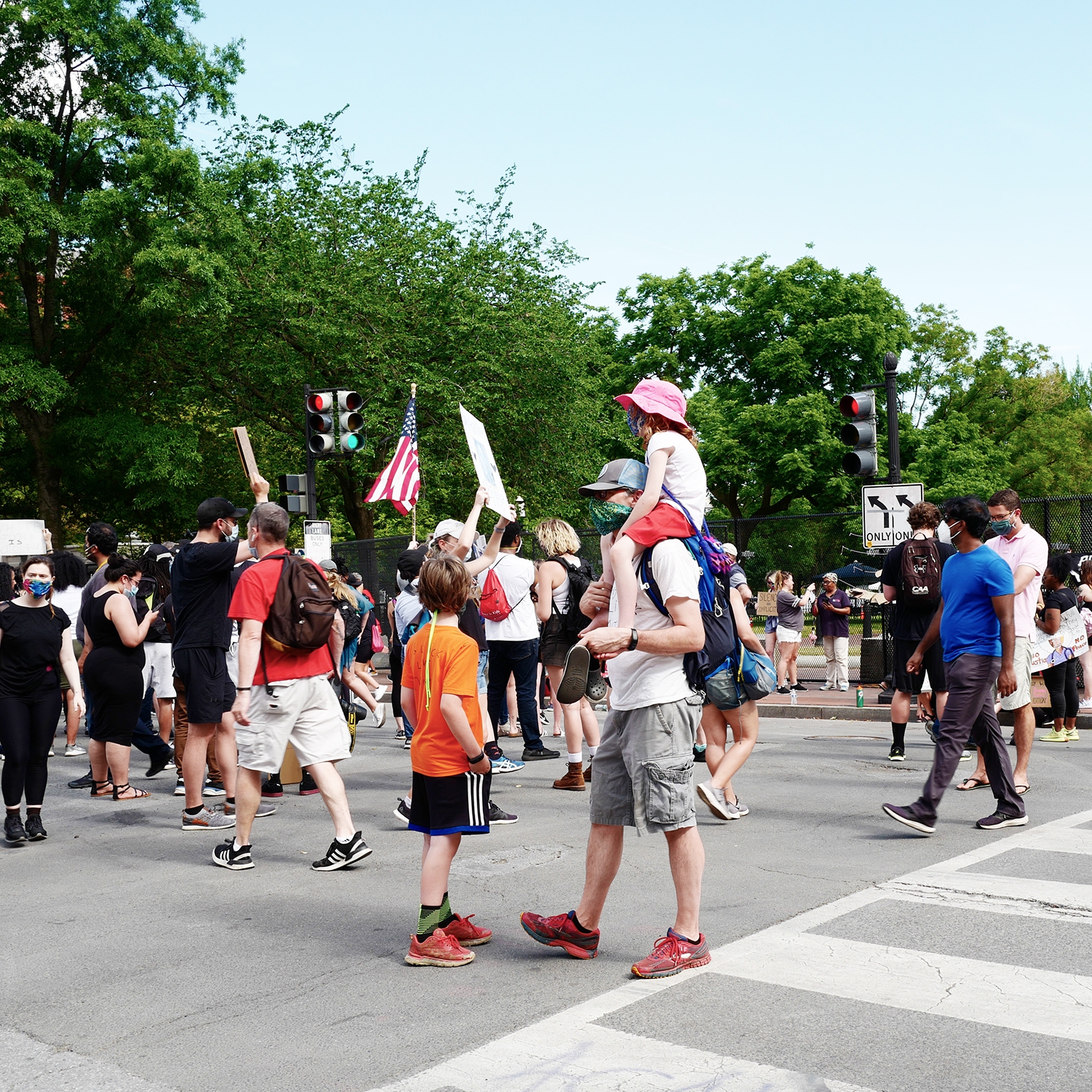 It's wonderful to see parents and their children joining the peaceful demonstrations. It is important that we educate our children - they are the future.
A vast majority of the people gathered in Washington, DC are young women and men. Their conviction and energy is astonishing. Young folks all around the world are marching the streets, speaking up and demanding change.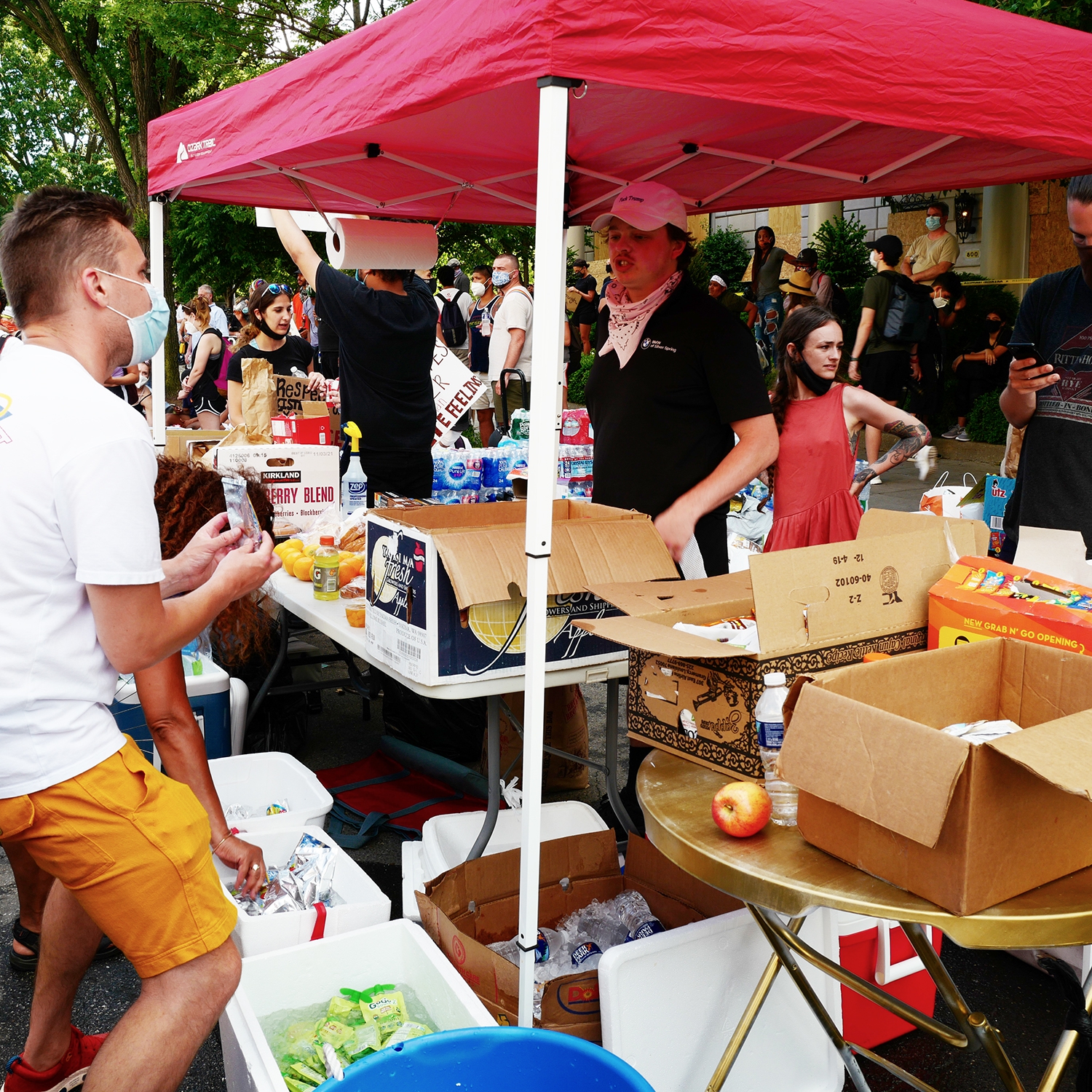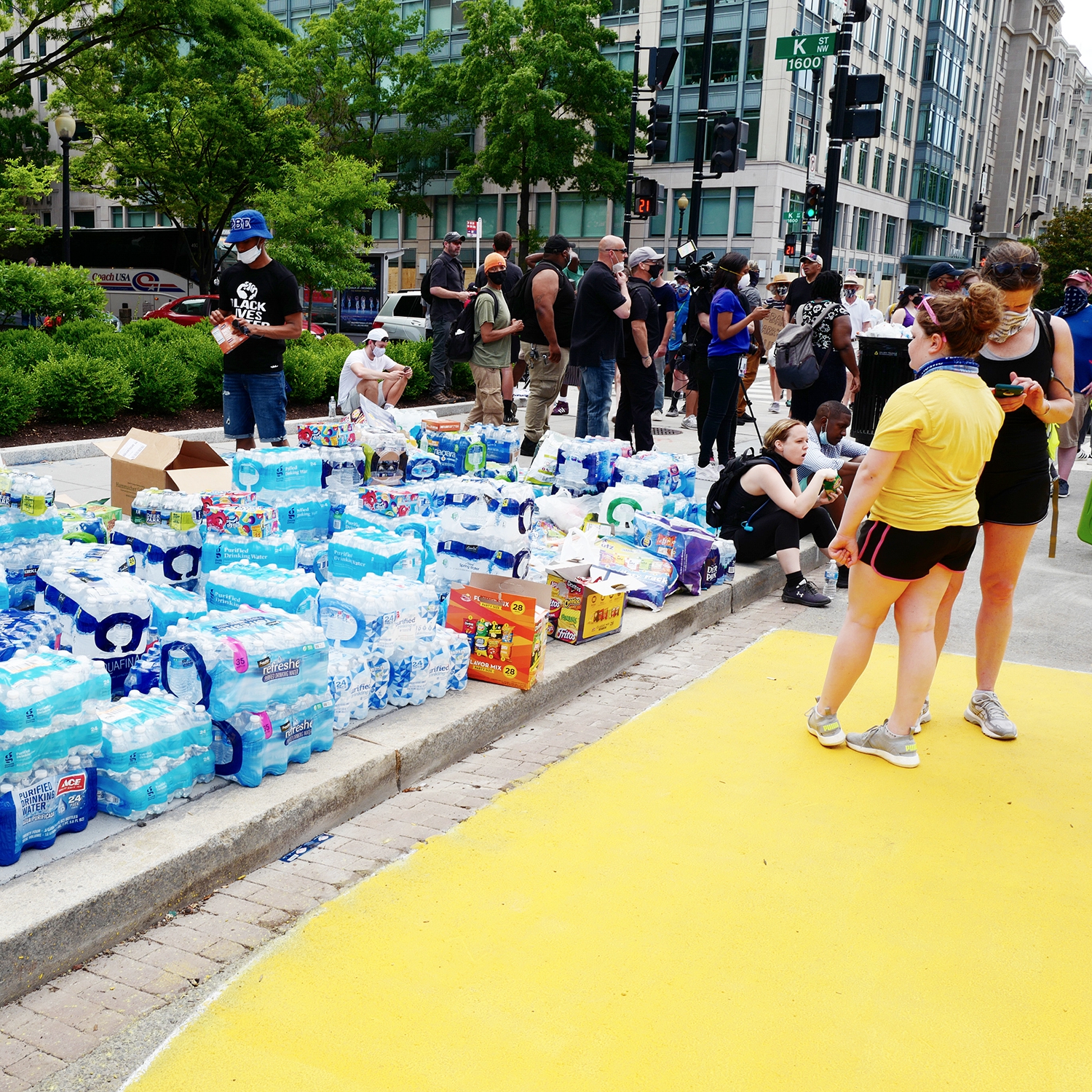 Donations are gathered for every demonstration and handed out to protestors marching the streets of DC. At the final destination, the White House, there is water and snacks being offered to everyone. The food and beverage aspect is organized and incredibly thoughtful, not only those who donate, but the volunteers serving the community. Thank you.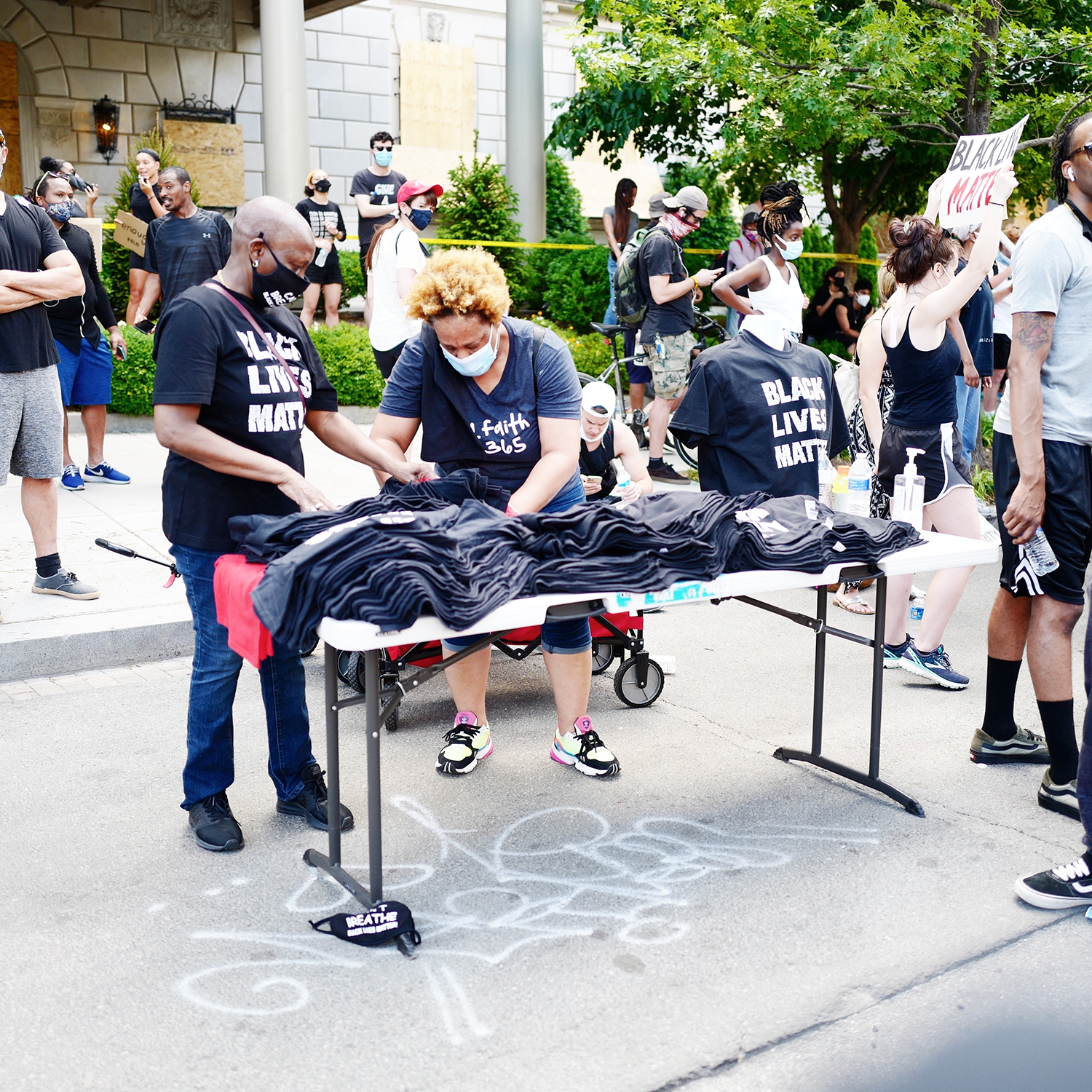 You can also purchase Black Lives Matter and I Can't Breathe merchandise in front of St. John's church. As I mentioned in my last post regarding the DC protests, I purchased a t-shirt and protective face mask. These items are very important to me and will remind me that I was a part of this remarkable movement.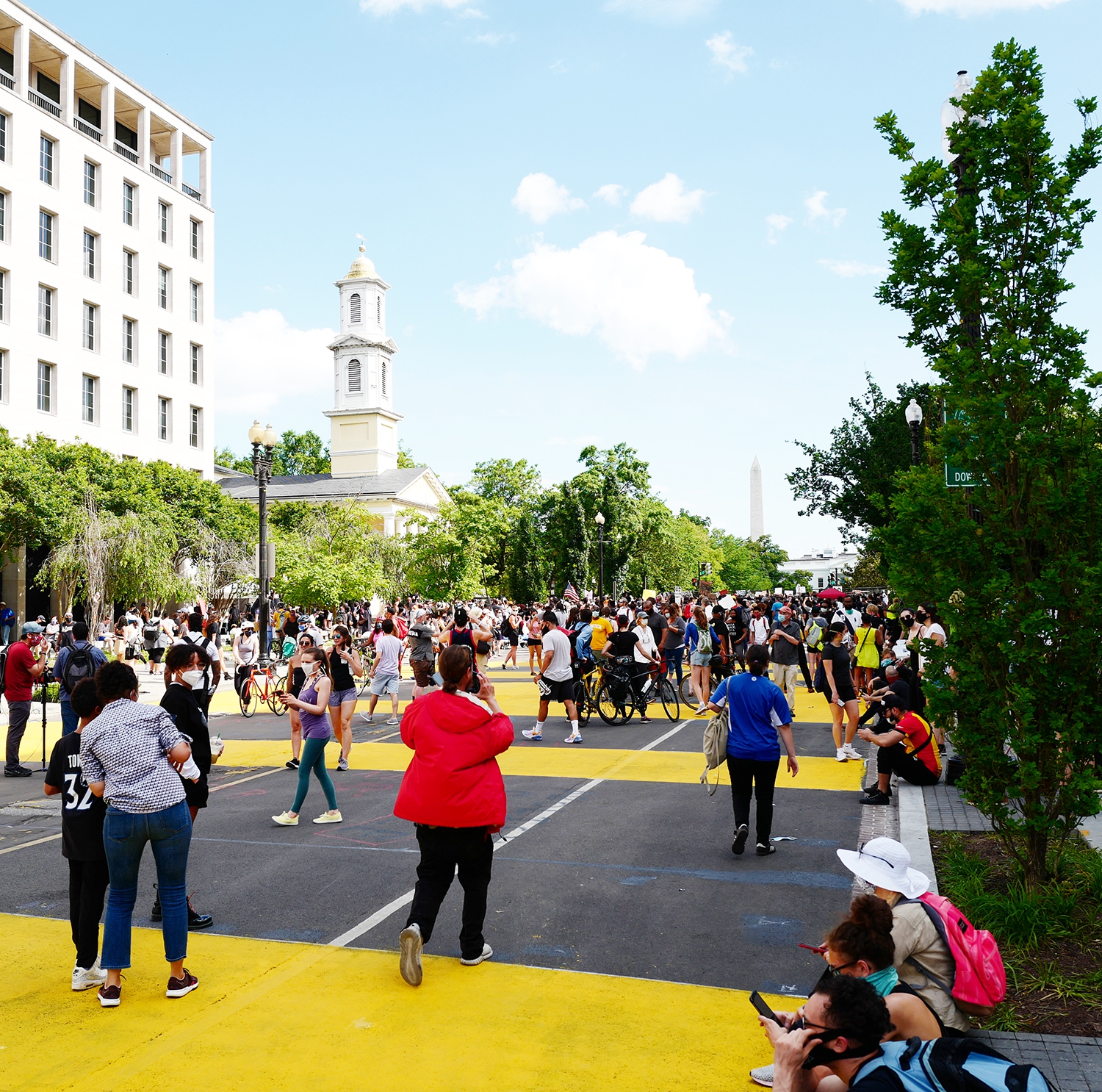 There is a bright yellow Black Lives Matter mural painted along 16th street, courtesy of Mayor Bowser. It was painted on Friday morning, Breonna Taylor's 27th birthday. Thank you Mayor Bowser. I'm not the only DC resident that is impressed with how you've handled these past few weeks.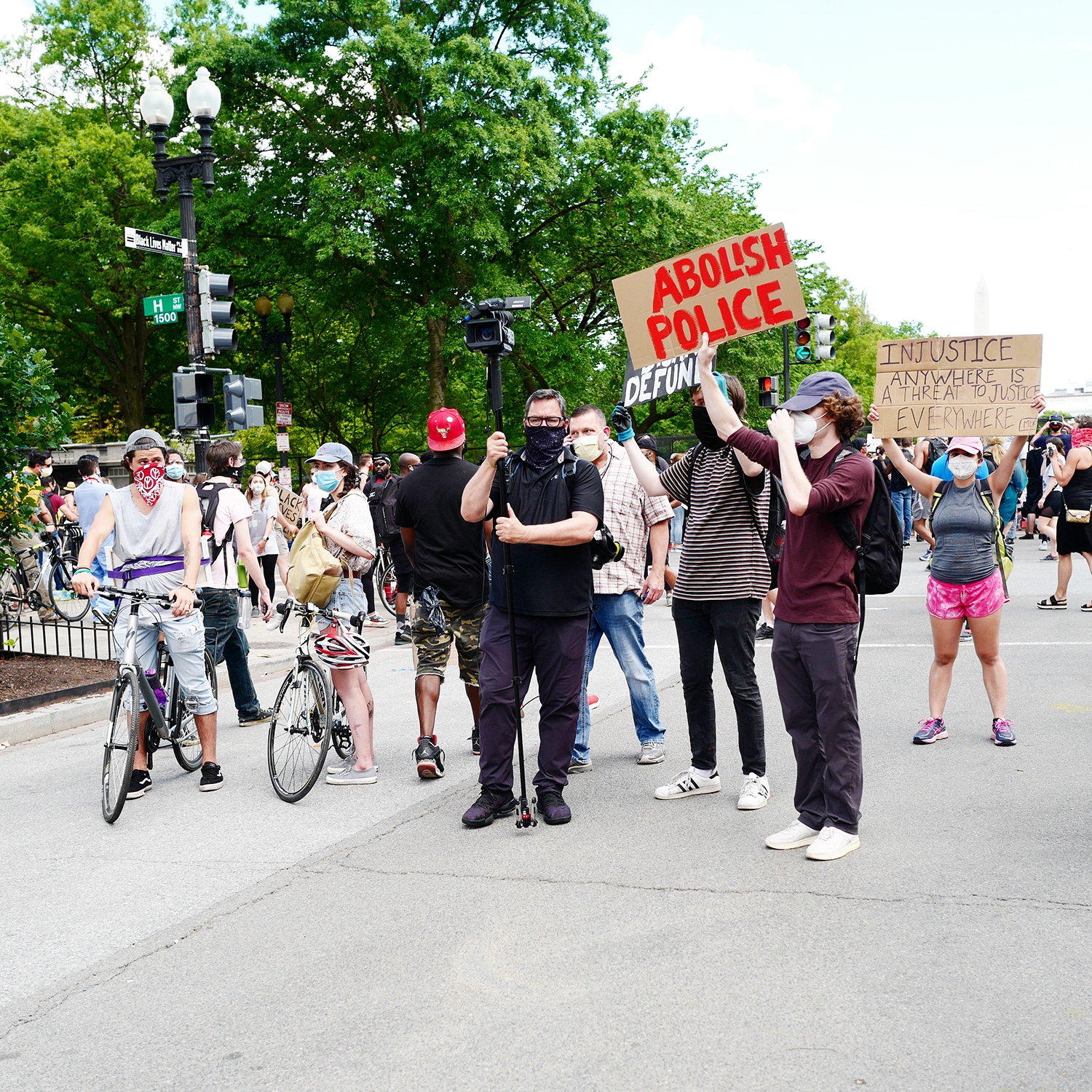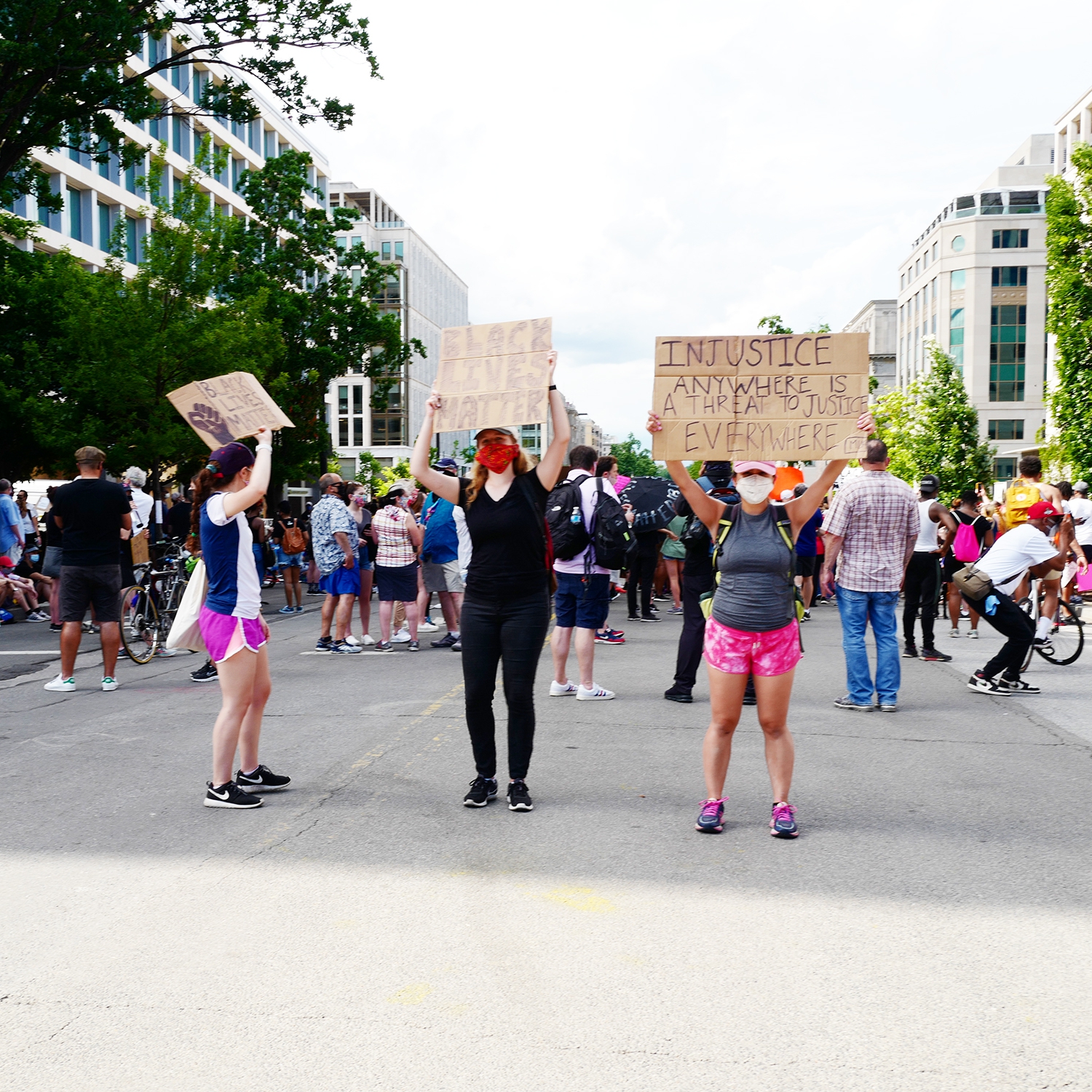 It started out as a horrific attack on the city by criminals masquerading as protestors, but the vibe has changed dramatically. This past week, the peaceful demonstrators have shut down the rebels.
There are multiple organized demonstrations everyday of the week in DC. Folks are peacefully reminding us that we need to educate ourselves, speak up and demand change. It is absolutely amazing to see our young generation work tirelessly to challenge the system.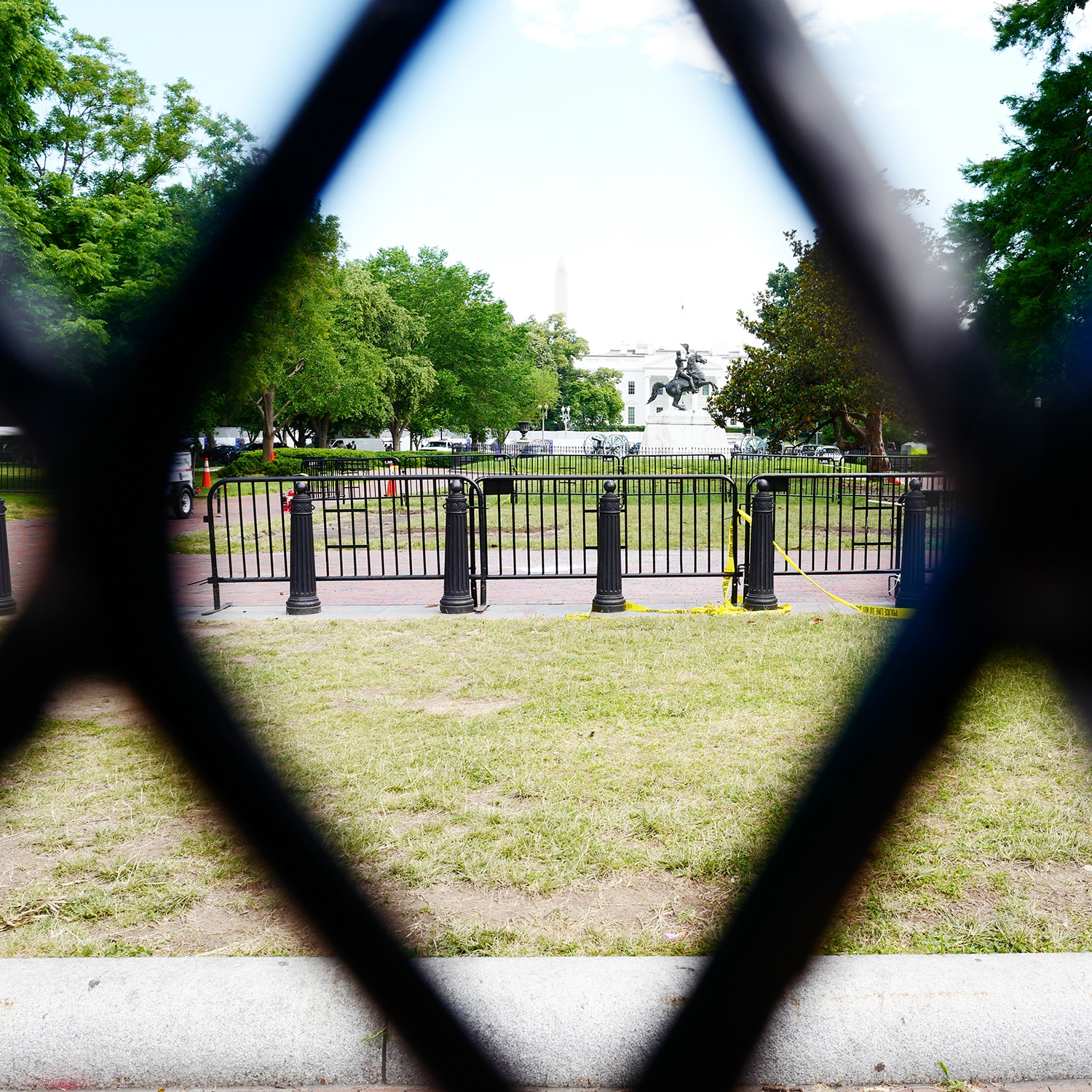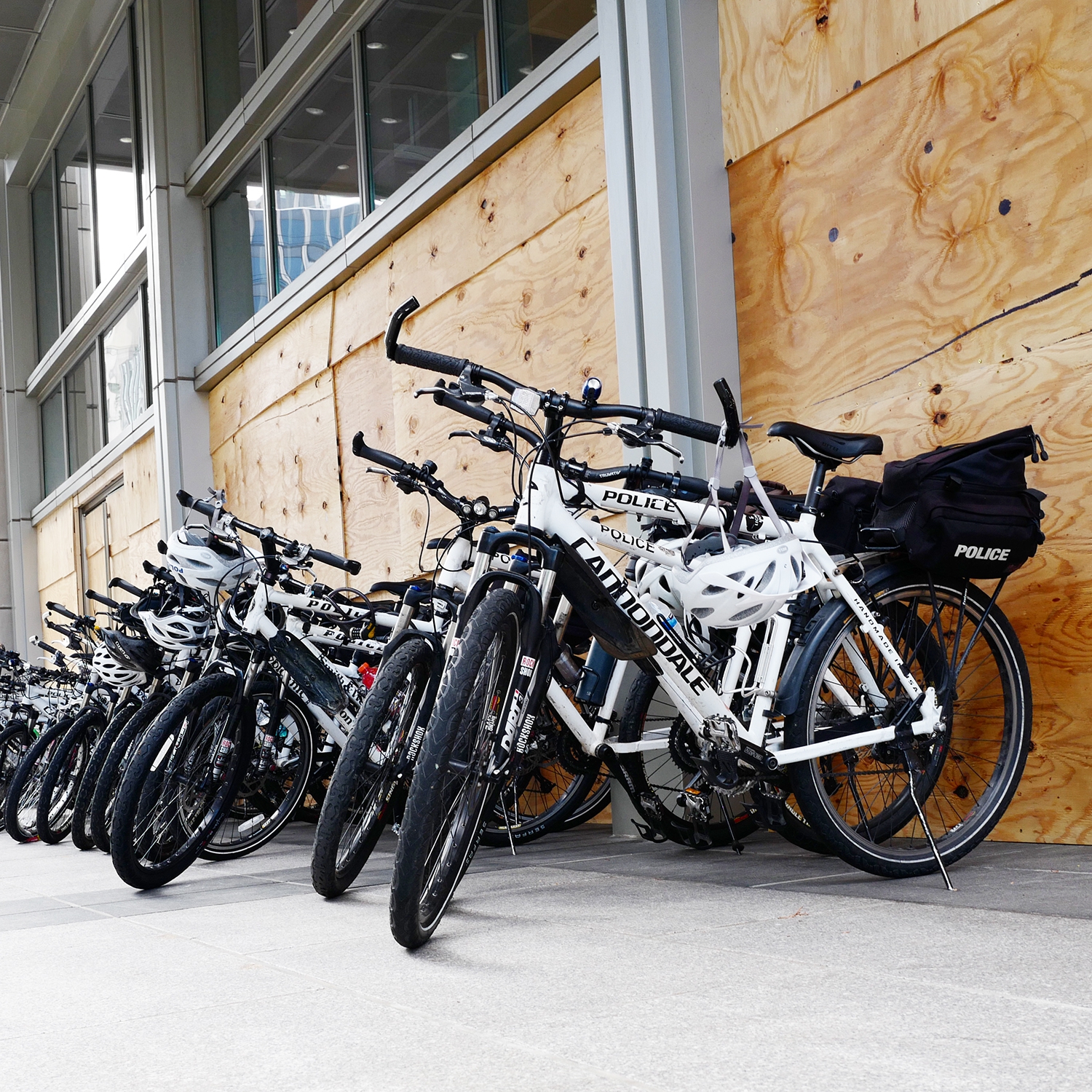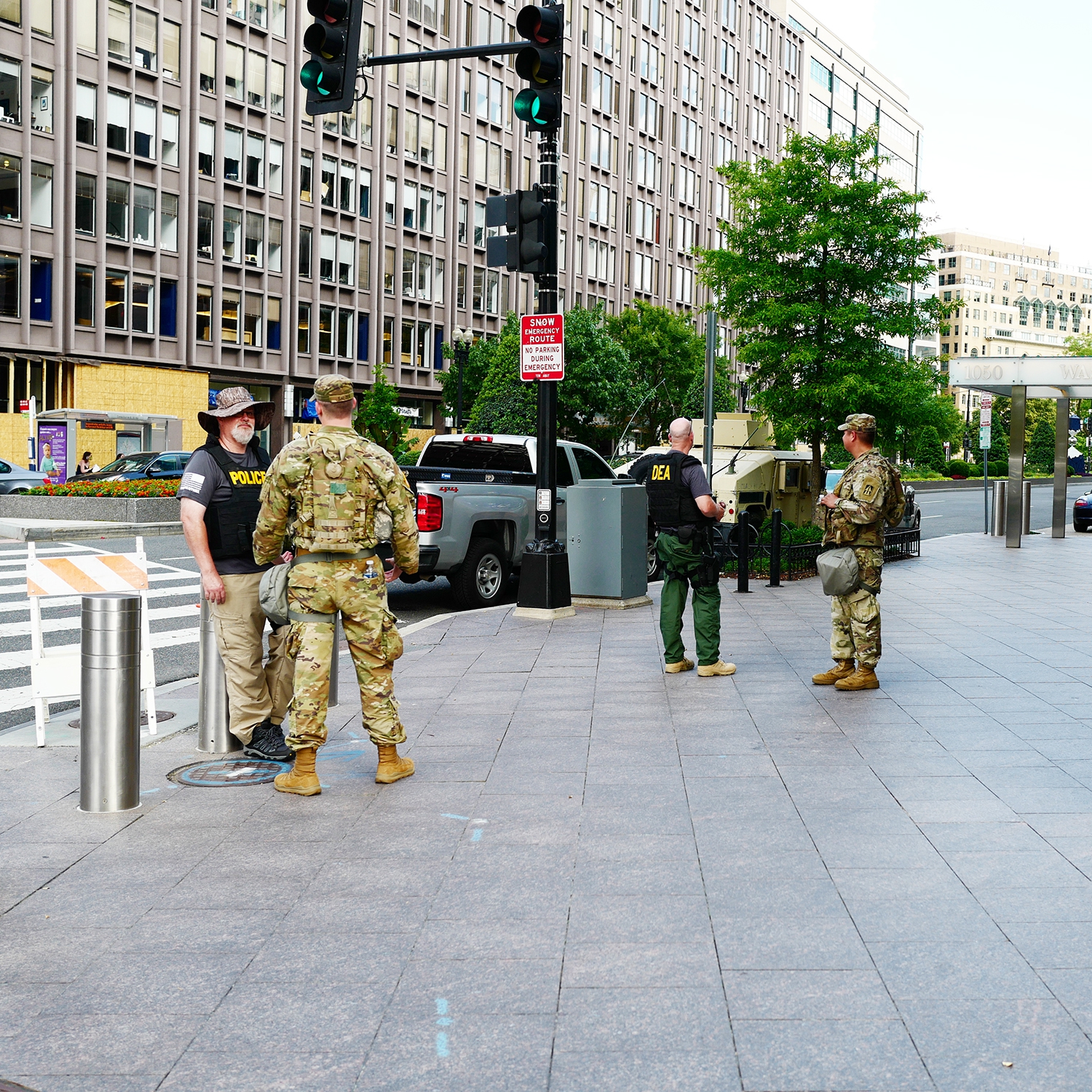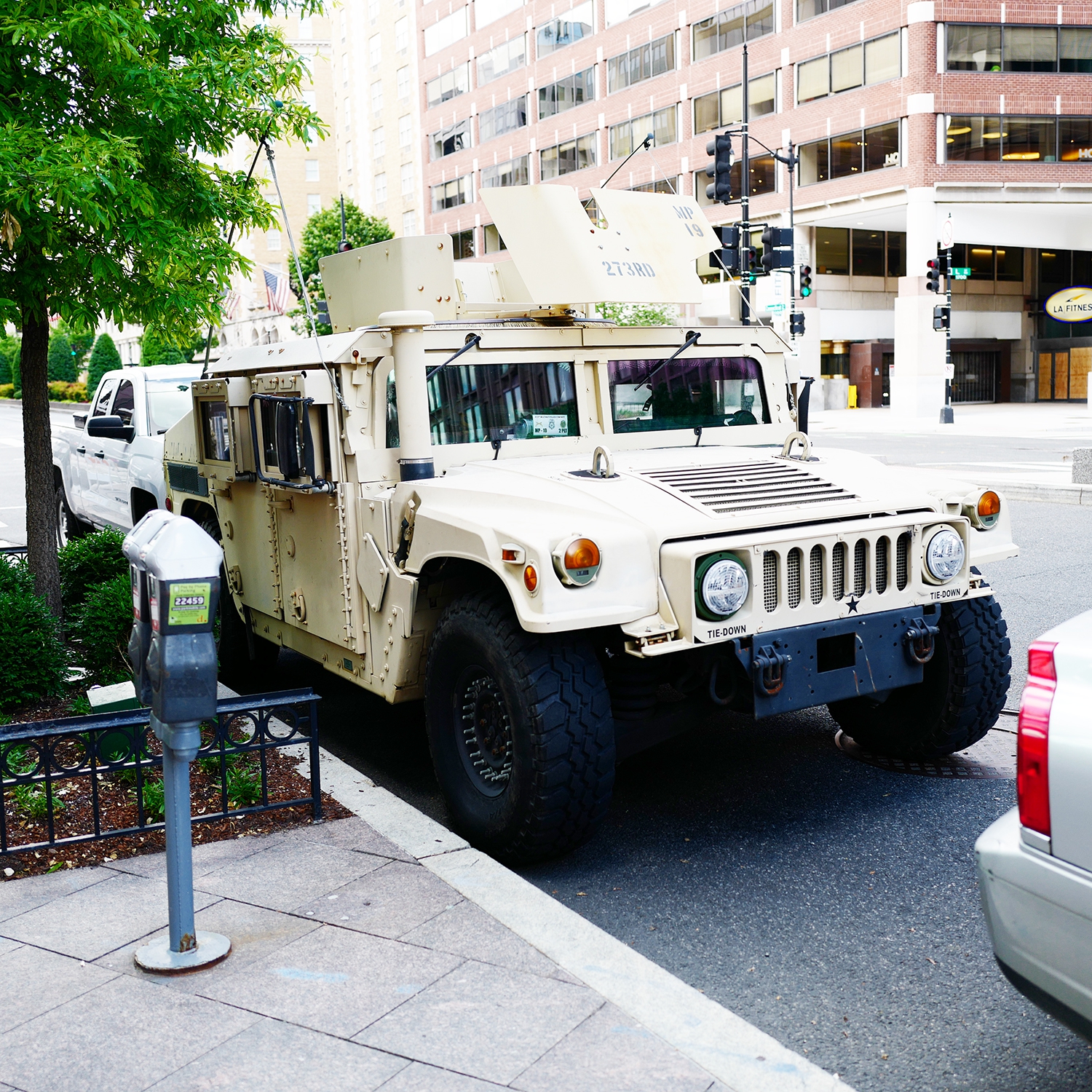 The police presence in Washington, DC has also changed dramatically. Just last weekend, it seemed like there were more police and National Guard that protestors. Now, they have taken to the side streets. There are no longer police behind the White House fence and in my opinion, you can barely feel their presence.
Albeit, the helicopters haven't stopped circling over the city. I've had many sleepless nights - initially due to the looting and thereafter due to the constant whirring of helicopters. I understand the need, but can't wait for it to end.