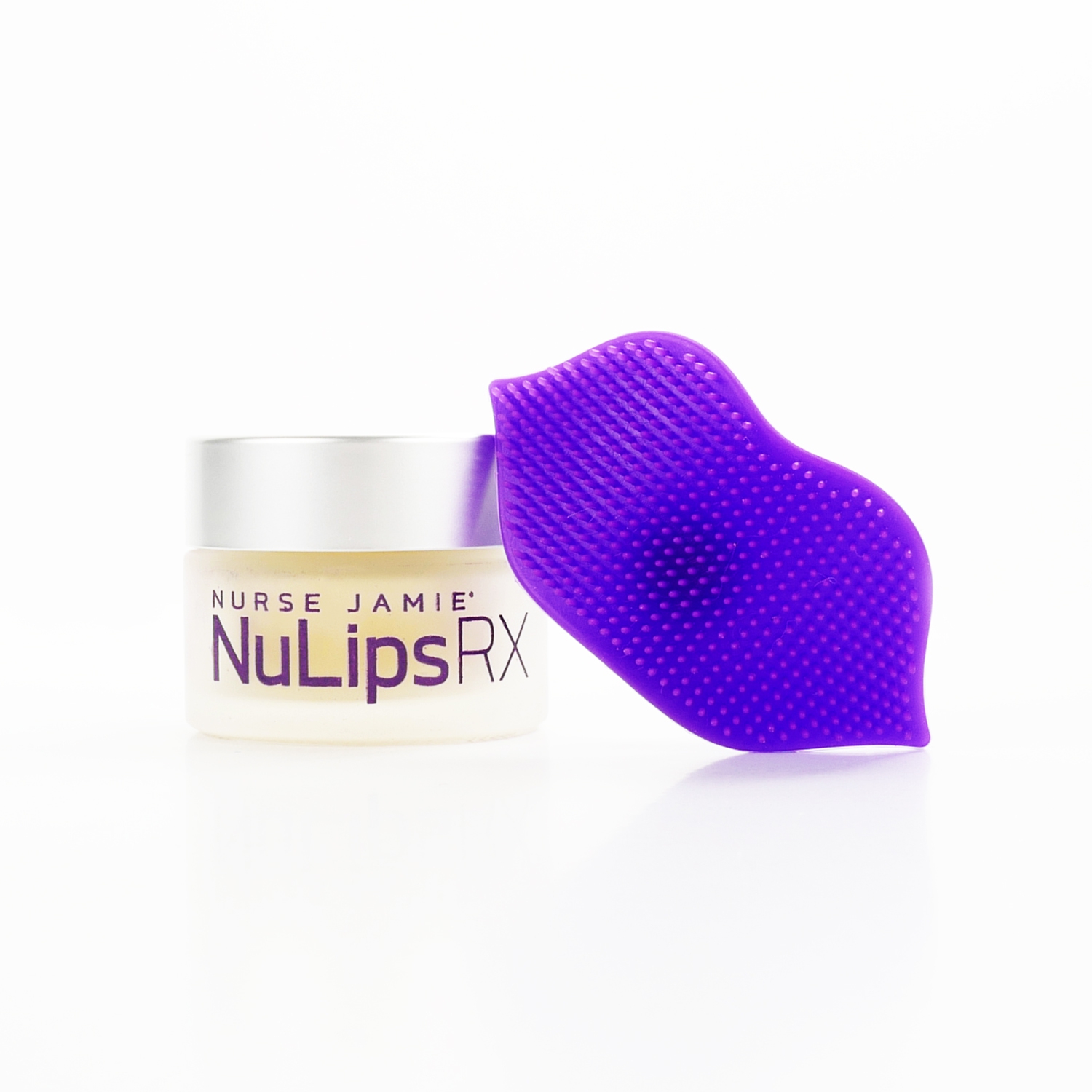 I'm always on the prowl for a new lip treatment, especially one that boasts plumping qualities. The Nurse Jamie NuLips RX duo isn't a lip plumping regiment, but does promote healthy, nourished lips; which will make your pout appear fuller.
Oh and the all natural lip balm contains the famed Hyaluronic Acid - don't get caught up in the Hyaluronic hype. Everything contains this "magical" ingredient. The balm does however contain beneficial oils - this is essential in a nourishing lip balm.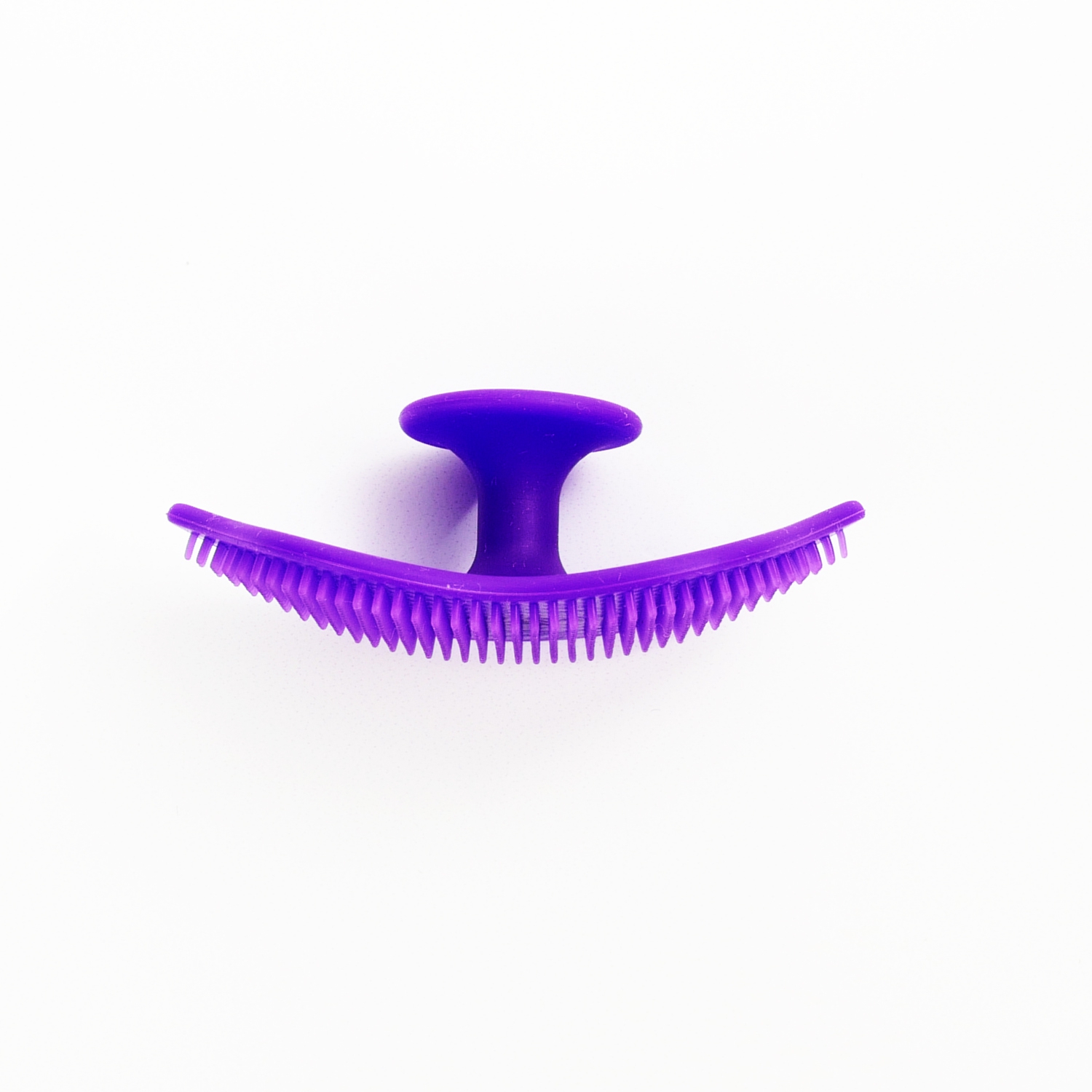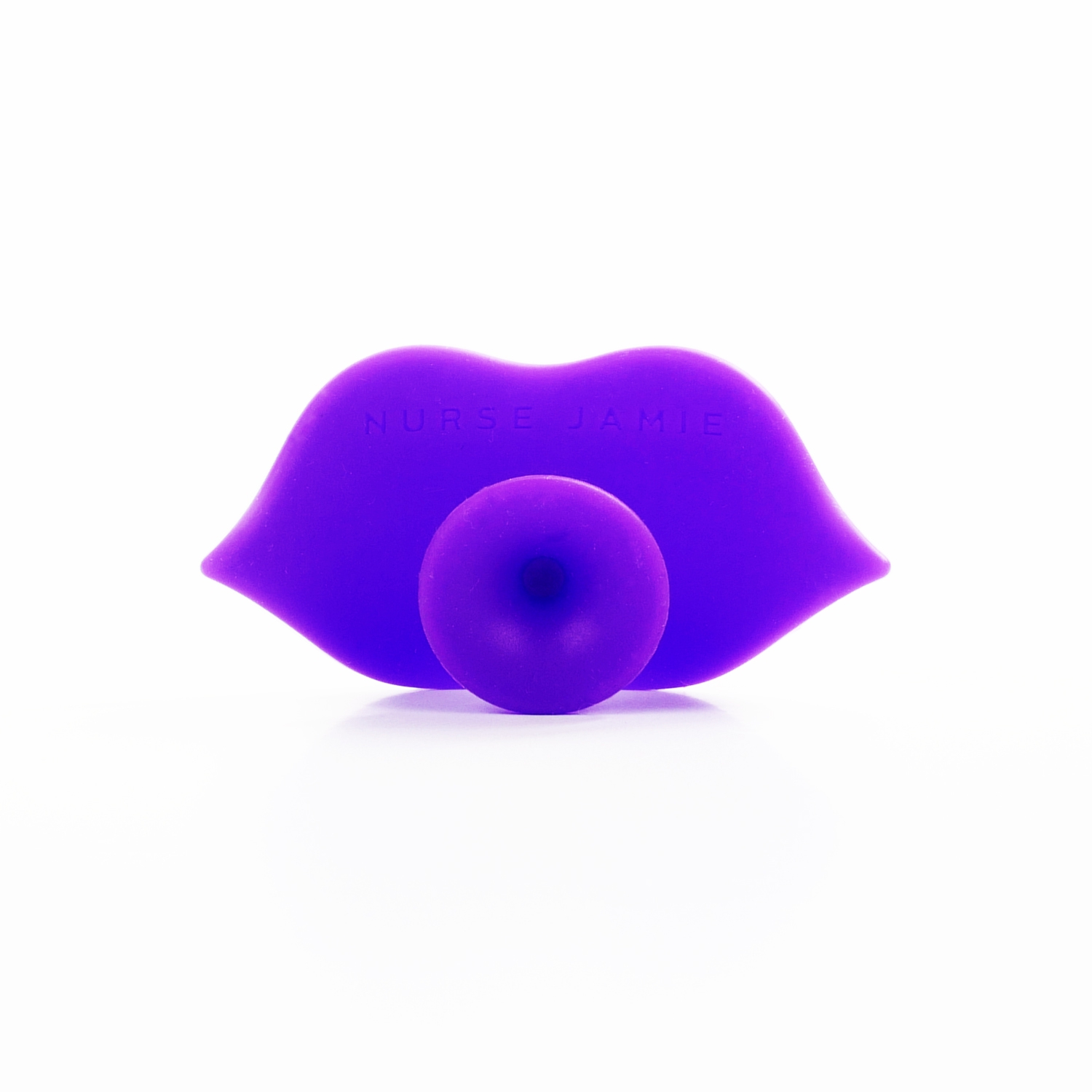 I really like the Nurse Jamie Anti-Microbial Silicone Lip Brush. It's soft and induces circulation in your lips. It's not brittle enough to remove dry skin - you're gonna need a proper exfoliator for that. Albeit, the soft bristles will give you a gentle lip massage.
The lip-shaped, silicone lip brush has a handle for easy use, that also has a suction cup - In case you wanna stick it to the lip balm pot, your mirror or fridge?!
This lip balm and lip brush duo is relatively small and great for travel. My entire body dries out on planes and in hotels, so I tend to overdose on lip balm.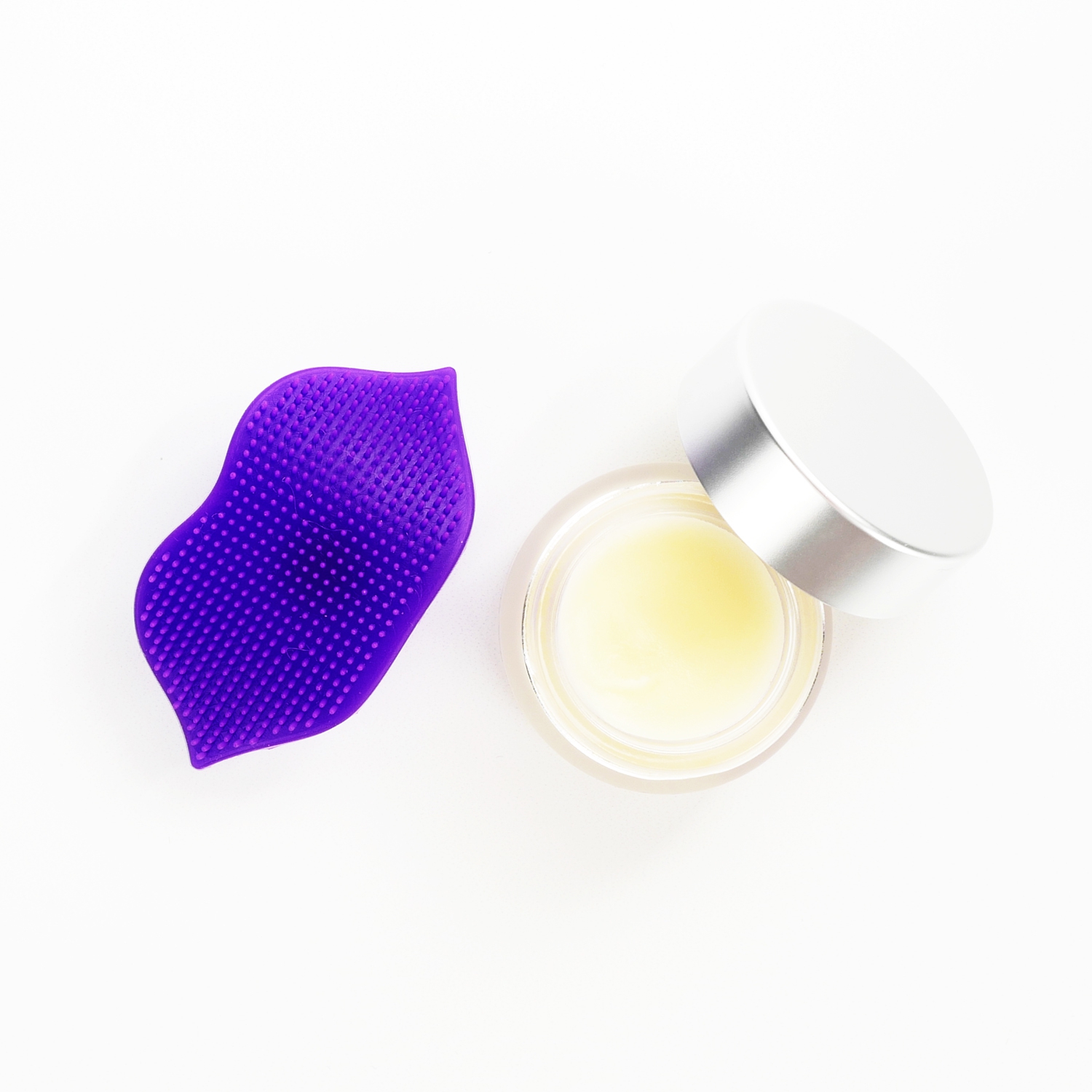 The Nurse Jamie NuLips RX Balm is all natural, petroleum free and contains beneficial oils to promote healthy, soft lips - Beeswax, Shea Butter and Almond Oil - to name a few.
The balm has a thick, wax-like appearance and feel. The NuLips balm reacts to the heat from your lips and swiftly melts into an oily texture. The scent is sweet and light. My only complaint is the pot. I prefer lip products in a tube, so I don't have to dip my fingers in the product.
Is this a must-have duo? Umm.. No. There are better exfoliating lip treatments and this one is too gentle for me. I highly suggest using your toothbrush to exfoliate your lips. That being said, this NuLips balm will not go to waste and the gentle anti-microbial silicone lip brush has earned a spot in my travel cosmetic bag.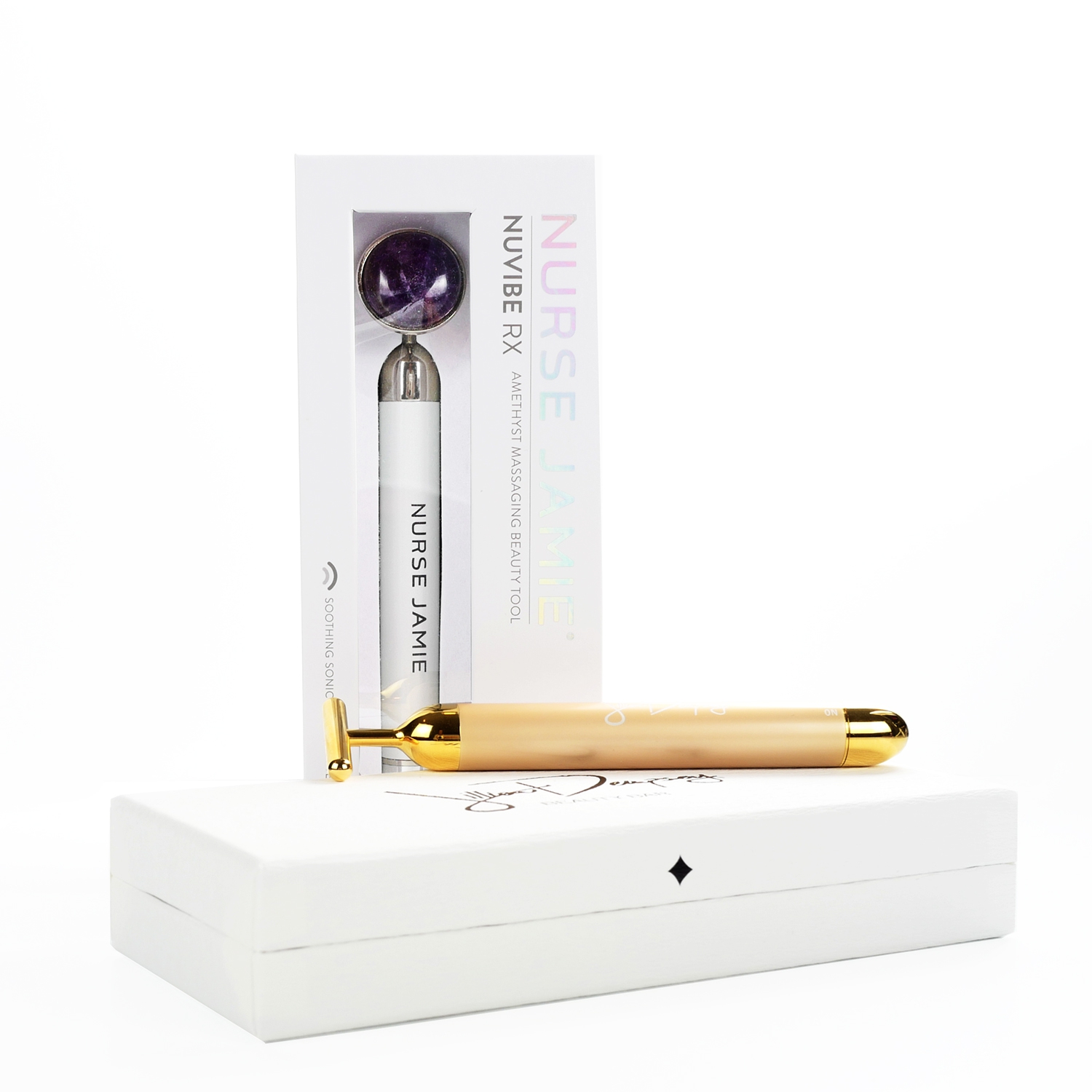 While perusing the Nurse Jamie line-up, I decided to give the NuVibe RX Amethyst Massaging Beauty Tool a try. I'm seeing a lot of facial massage devices on Instagram and being a beginner, I went with the first tool to pop up on my screen. I should know better!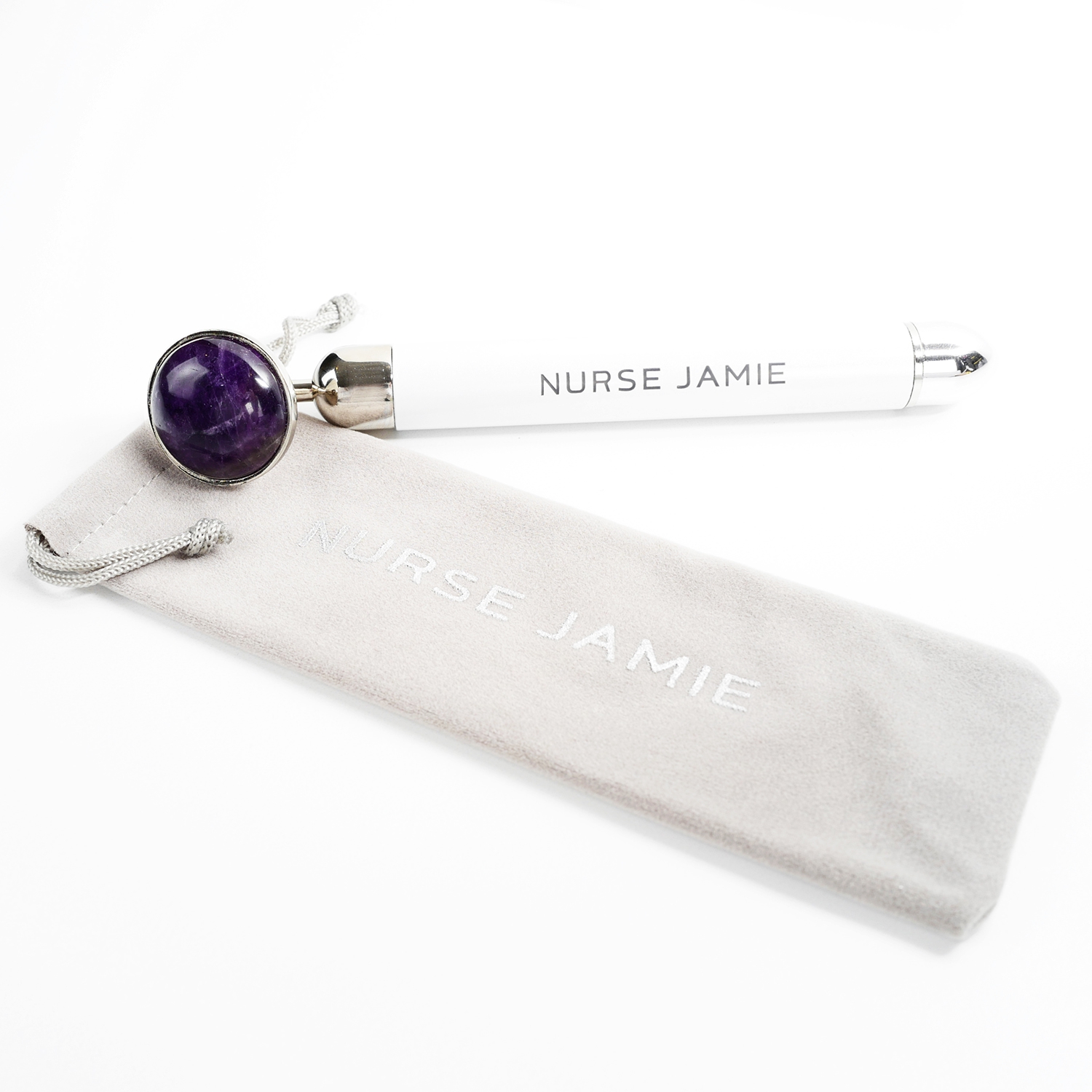 This facial massaging tool utilizes gentle (emphasis on the gentle) sonic vibration to promote good circulation. Essentially, this is what most facial massage tools promote - circulation, anti-bloat and an overall youthful appearance. The tool heads are usually a stone or metal. This Nurse Jamie beauty tool has a slim design and an Amethyst stone - my birth stone.
At first, I loved this tool. I used it morning and night for a week and although I didn't see a major change in my skin, I enjoyed the gentle massage. I would have given this beauty tool a good grade, but then I found a better facial massager.
I was pursuing the Goop site and purchased the Jillian Dempsey Gold Sculpting Bar..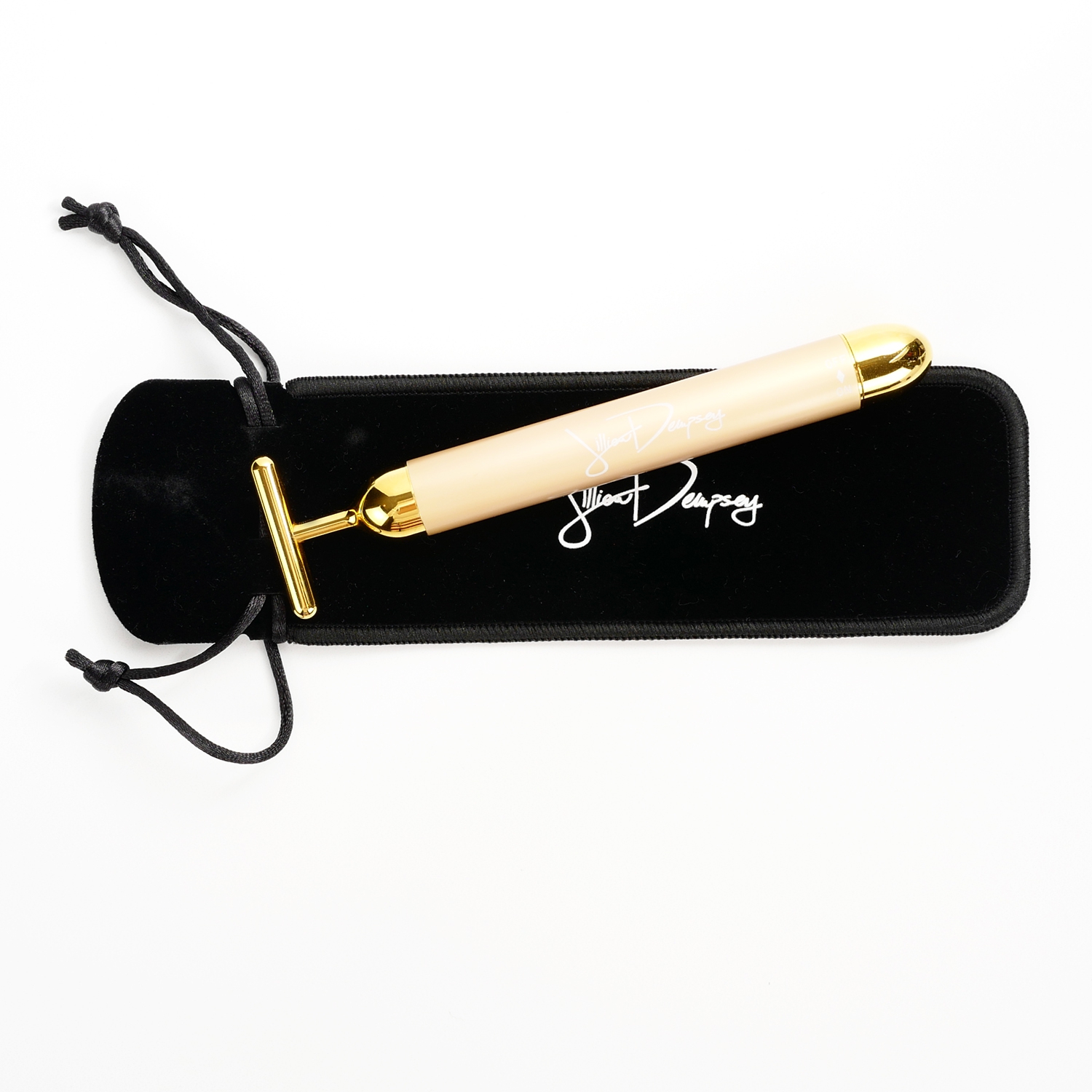 This 24kt gold sculpting bar is a game changer! I use this beauty tool twice a day for about 8 minutes. I start with my cheeks, massage my nose, between the brows, upwards along my chin and then my neck. Always massage upwards and outwards.
It's super relaxing and I've noticed a HUGE change in my skin. Especially when my face is a little bloated (too much wine and salt). This facial massager de-bloats and really does give you a more youthful appearance.
Aside from Rosacea, I have clear skin and as long as my Rosacea doesn't flare-up, I don't even need foundation. BUT, this 24kt gold beauty tool has taken my skin to a new level of looking refreshed. This tool has a permanent spot in my beauty routine.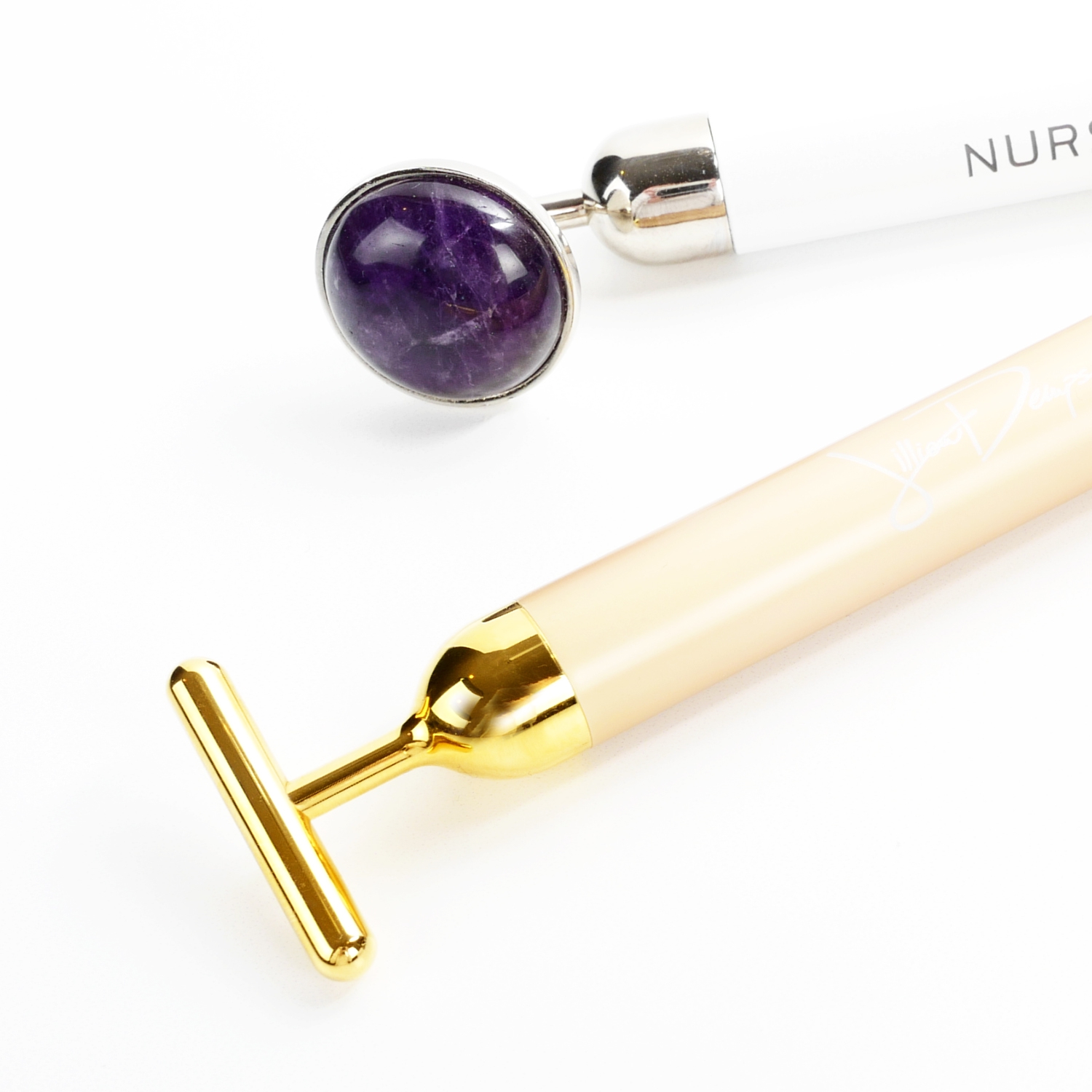 To compare the two - The design of the Jillian Dempsey Gold Sculpting Bar is more suitable for massaging the face and neck. The bar glides along your skin with ease and allows you to cover a larger area when you massage upwards and outwards. The Nurse Jamie NuVibe Rx Amethyst stone is clearly a different shape and roughly the same size in diameter, but doesn't have the same effect as the gold bar. Contrary to what people say - shape and size do matter!
Vibration strength is super important and the Jillian Dempsey Gold Sculpting Bar wins this category by a landslide. The gold sculpting bar gives you an intense vibrating facial massage, while the NuVibe pales in comparison.
The Jillian Dempsey tool is slightly heavier and has a sleek design. The bar remains cold longer then the Amethyst stone and is more comfortable when massaging your neck and chin. It is however more expensive, BUT appears to be of better quality. The Nurse Jamie NuVibe Rx retails for $95 and the Jillian Dempsey Gold Sculpting Bar retails for $195. Trust me, the extra $100 is worth it!