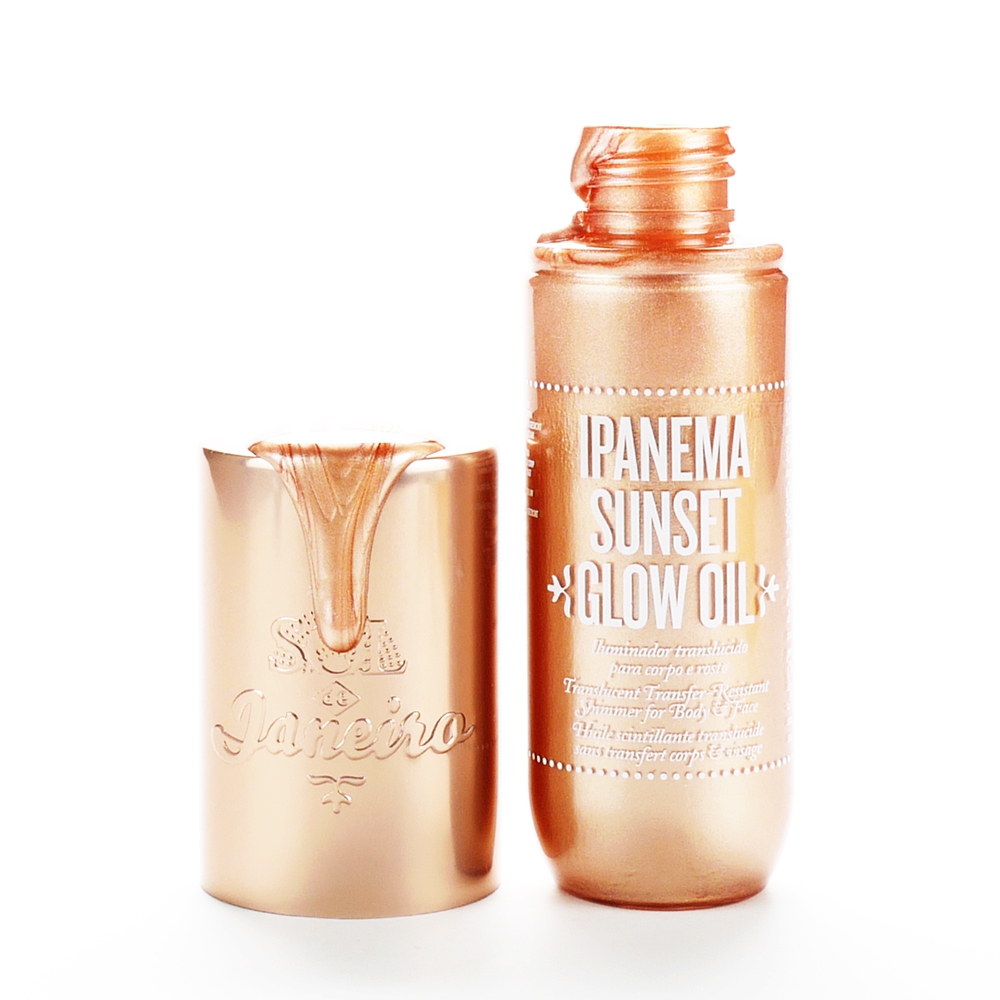 Yeah, I'm talkin' about Sol De Janeiro again! I love this cosmetic brand - it's my signature scent. The (somewhat new) Limited Edition Sol De Janeiro Glow Oil is a moisturizing shimmer oil for the body. It kinda smells like the signature Sol De Janeiro pistachio-caramel scent, but is little different. It's delicious, but BEWARE, the scent is strong and lingers..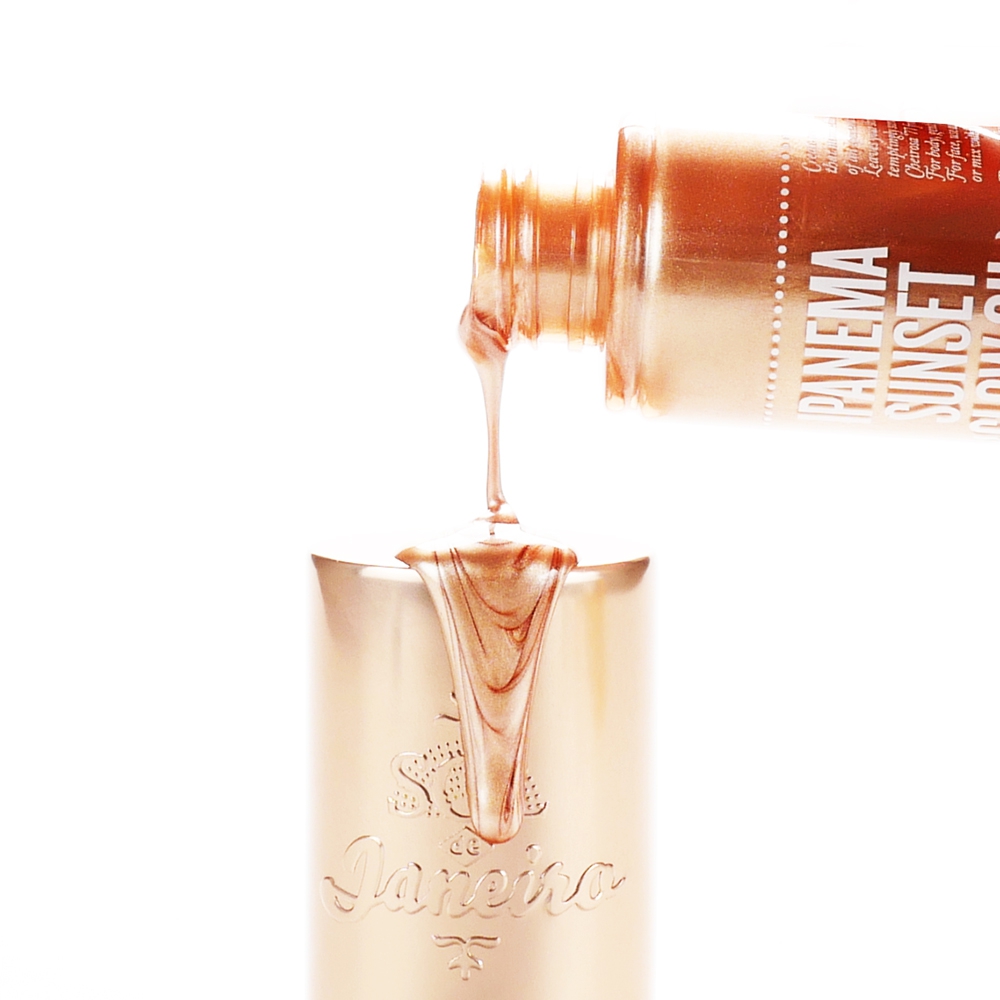 I used Ipanema Sunset Glow Oil all summer and the natural glow enhanced my look and photos dramatically - all you need is a little sun to reflect the sparkle. Apply the body oil along your arms and down the front of your legs. This is not an all-over body oil (unless you wanna look like you rolled around in sparkly grease). The bottle says for the body and face, but this stuff is thick and there's a sh*t ton of fragrance in it - I wouldn't recommend putting it on your face.
I'm always cautious applying oil to my body in fear that it will ruin my clothes. I haven't experienced the Sol De Janeiro rubbing off on my clothes, but it is an oil and it's tinted, so I'm super careful where I apply it - you should be too.
The bottle is small, great for travel AND a little product goes a long way. I used this Ipanema Sunset Glow Oil all summer and am not half way through the bottle yet. I've tried too many body shimmer products AND this one is my favorite.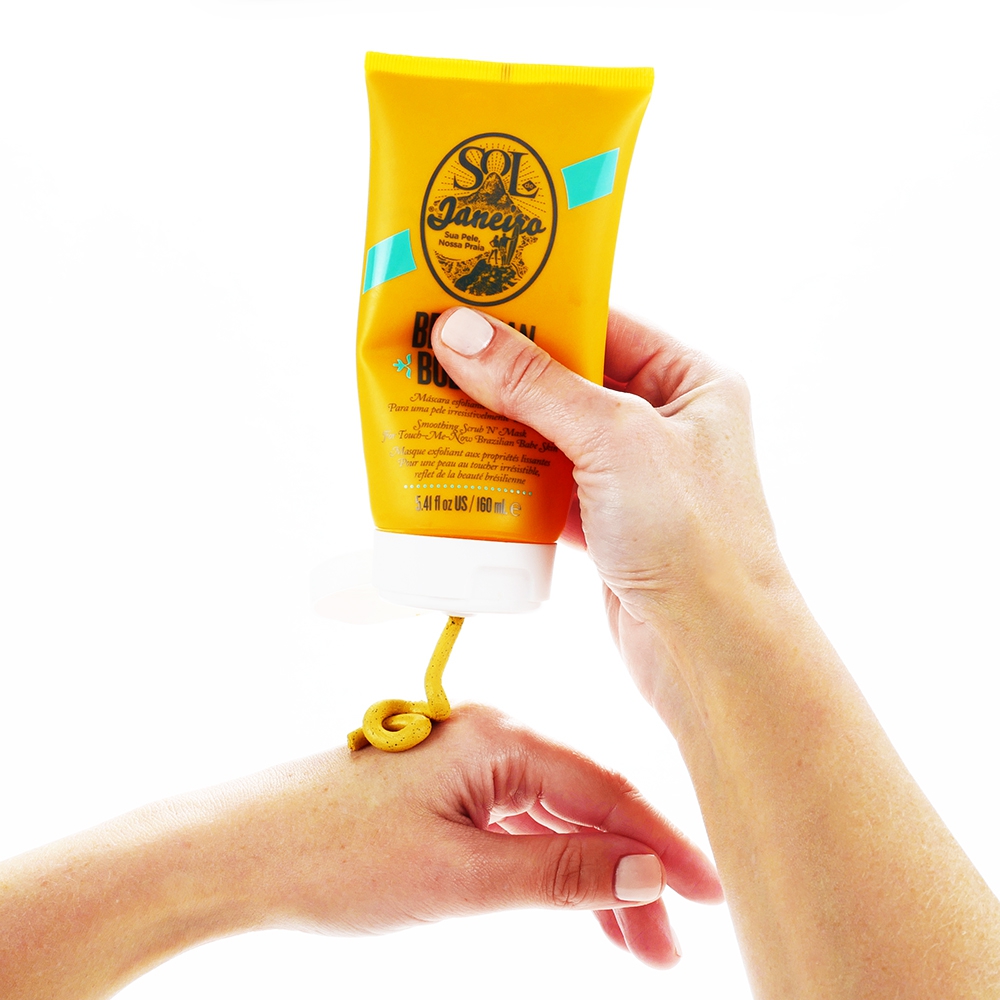 I have a lot to say about Sol De Janeiro Bod Buff. The soothing scrub 'n' mask doubles as a body exfoliator and detoxifying mask. This thick, quartz crystal infused Amazon River clay dons the signature scent, pistachio-caramel AND it's potent!
The texture is nice - thick, creamy and the perfect consistency of quartz crystals, tropical volcanic pumice and rice grain. This stuff will leave your skin feeling soft and perfectly polished. The Amazon River Kaolin clay has negatively-charged particles that bond with positively charged toxins and thus purifies your skin. It's little too scientific for me, but I'll take your word for it! The tube is a nice size and easily folds, so you're not left with a ton of unusable, unattainable product.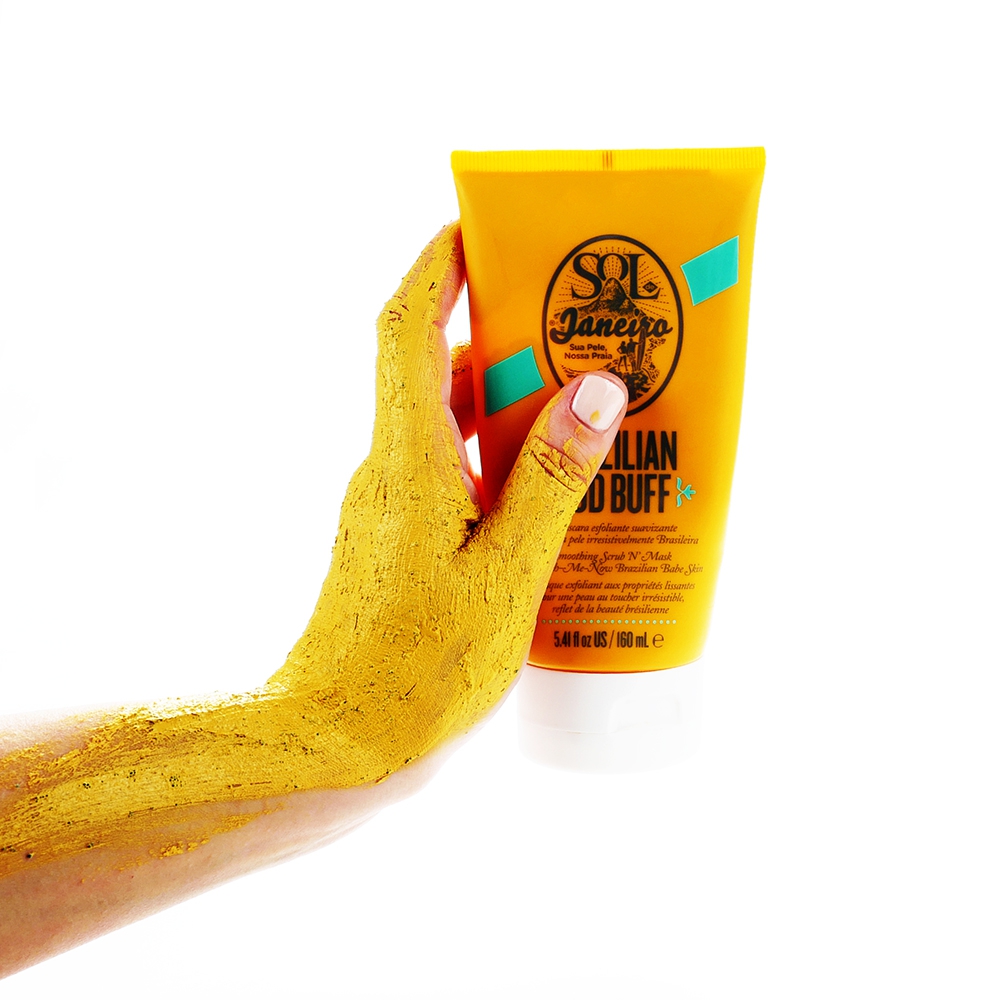 When I initially tried the product, I was al little turned off by the color AND when I realized it was intentional - hmm.. This old-mustard shade is kinda funky and reminiscent of gross baby food. The color is a not a deterrent for me, but I'm confused by the creative choice. Oh, and even if you think you've removed all the Bod Buff from your skin, you are undoubtably gonna have yellow residue on your towel.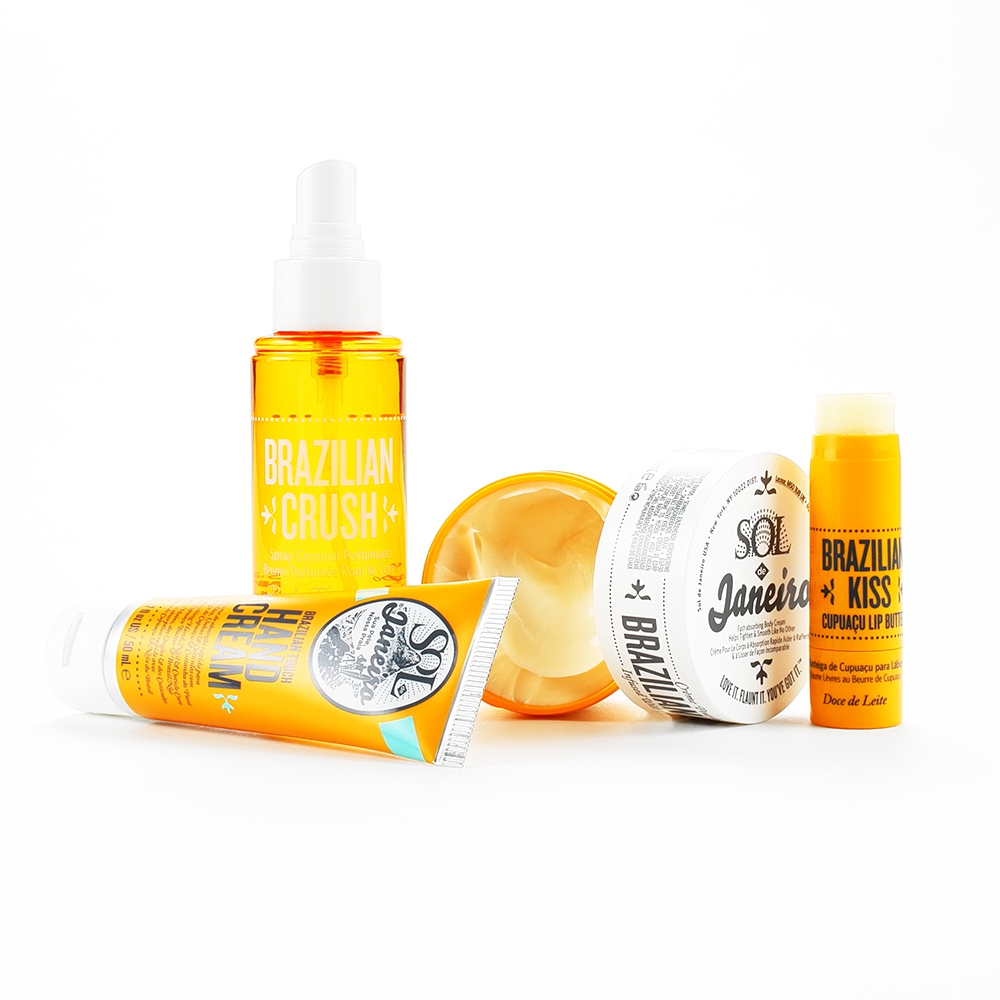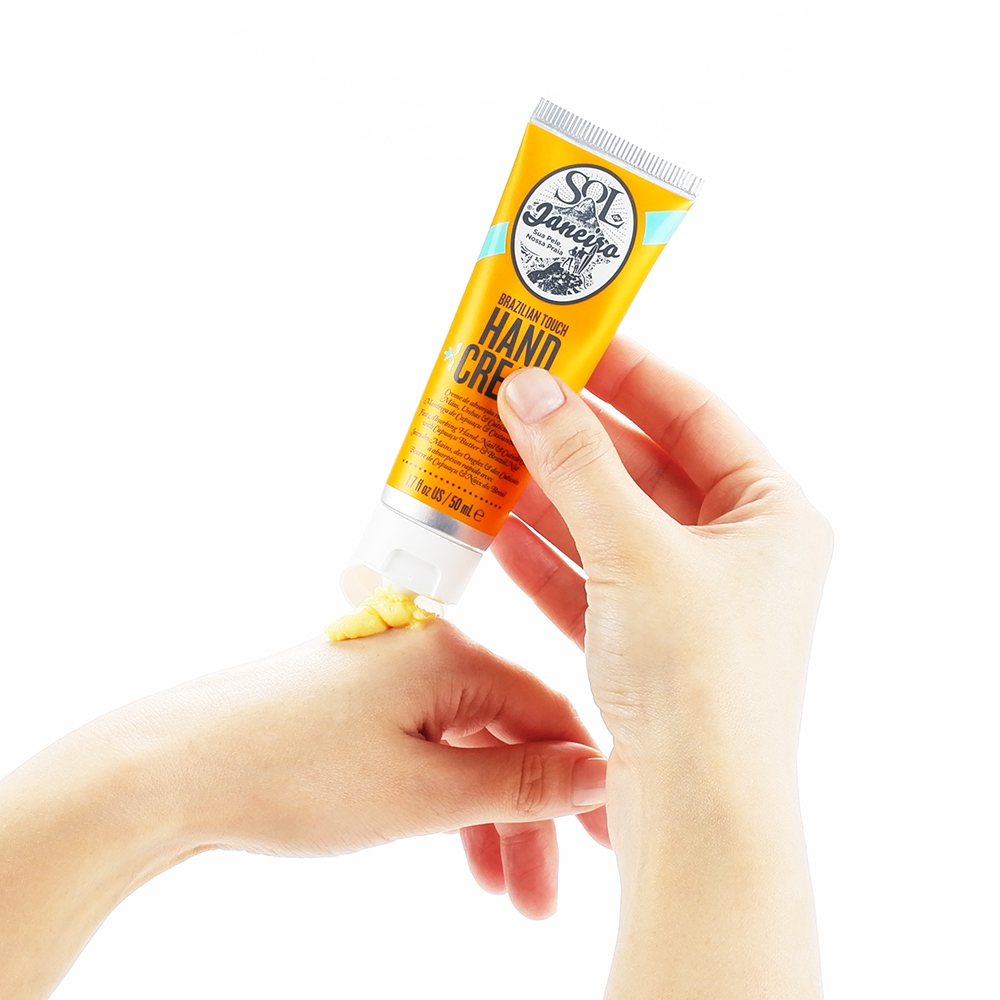 The Sol De Janeiro lineup also includes the Brazilian Touch Hand Cream, Brazilian Crush Body Fragrance, Bum Bum Body cream, Brazilian 4 Pay Moisturizing Shower Cream-Gel, Brazilian Kiss Cupuacu Lip Butter, Samba 2-step Foot Fetish Care and Bum Bum Bath Bomba. I've tried all but the last two and award Sol De Janeiro body cosmetic brand of the year (AGAIN).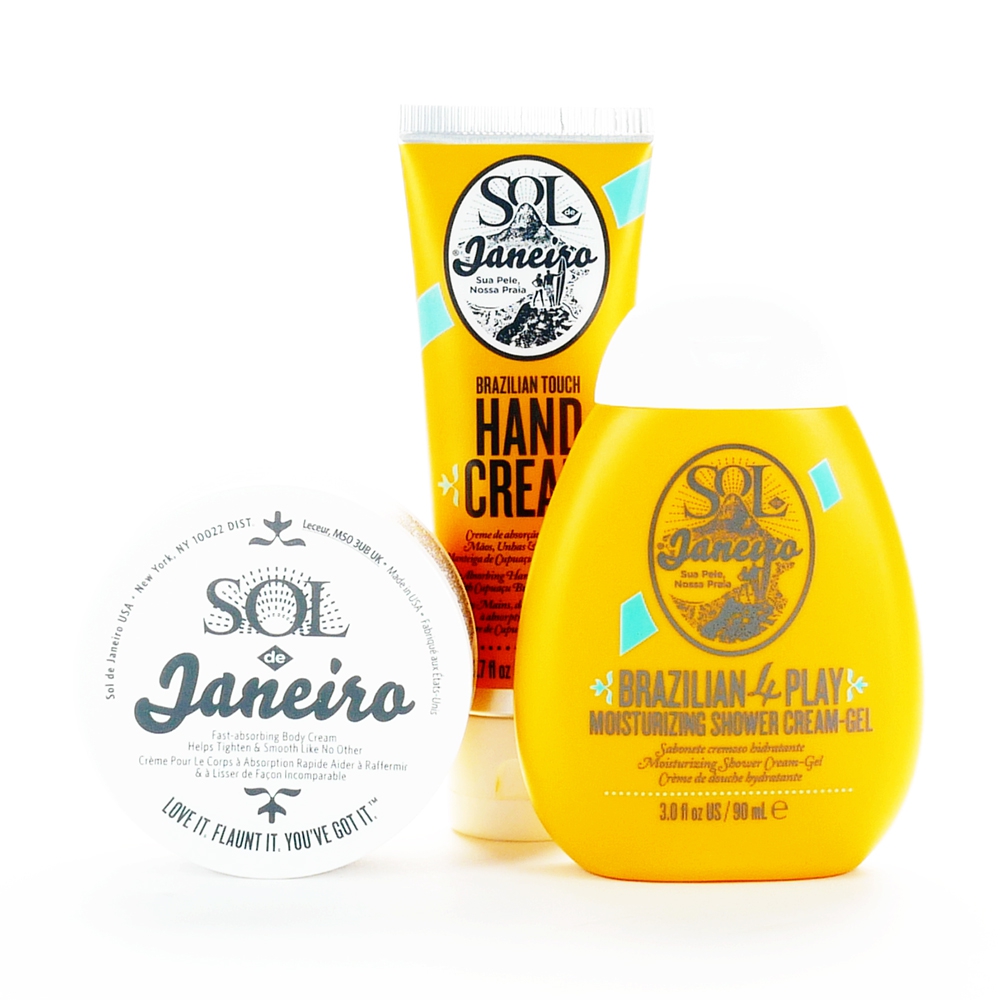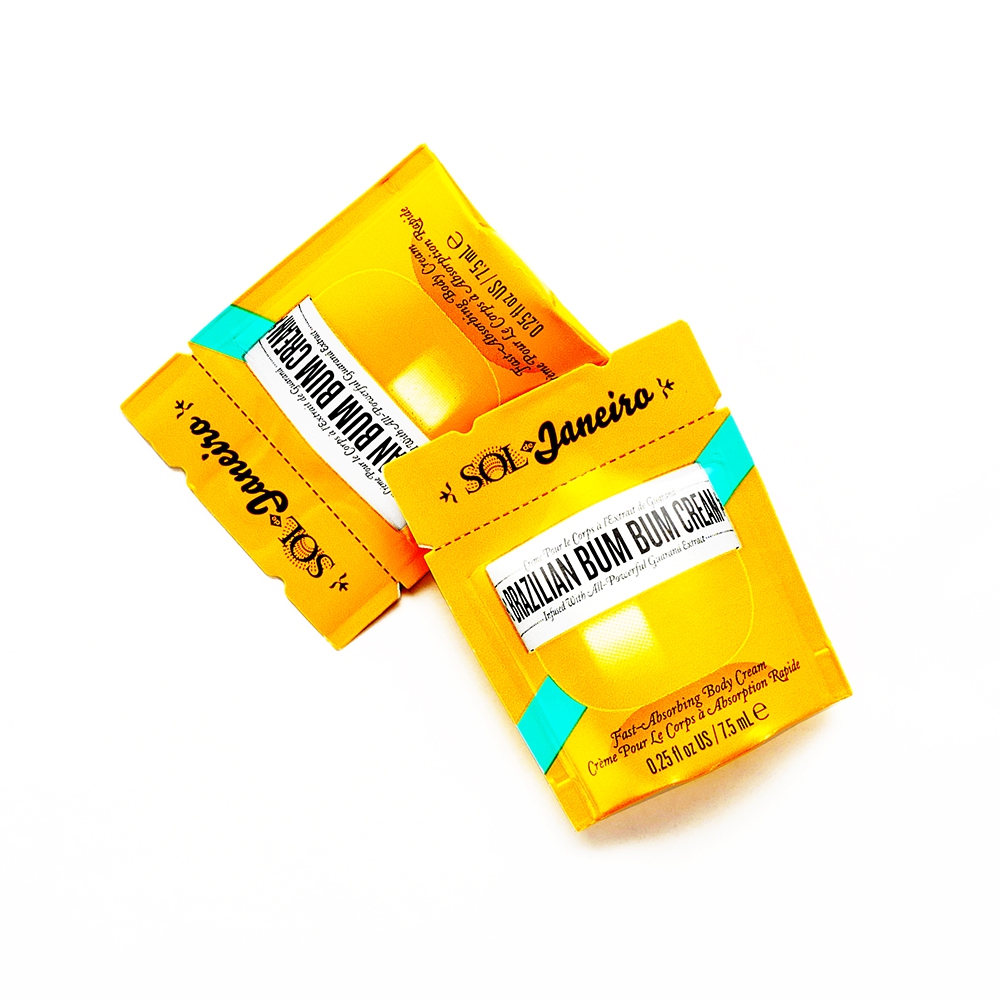 Many Sol De Janeiro products are available in a mini size (LOVE THAT). They're perfect for travel and refillable. I'm gonna pack the mini Bum Bum Body Cream and mini Brazilian 4 Play Moisturizing Shower Cream-Gel for my next adventure in Tulum, Mexico. It's the perfect beach vacation scent.
These Sol De Janeiro Bum Bum Body Cream samples contain just enough for one application. I appreciate when cosmetic companies create quality samples. I got these at Sephora, but am sure all retail establishments that sell Sol De Janeiro have samples - get yourself some, and trust me, you'll be addicted too.