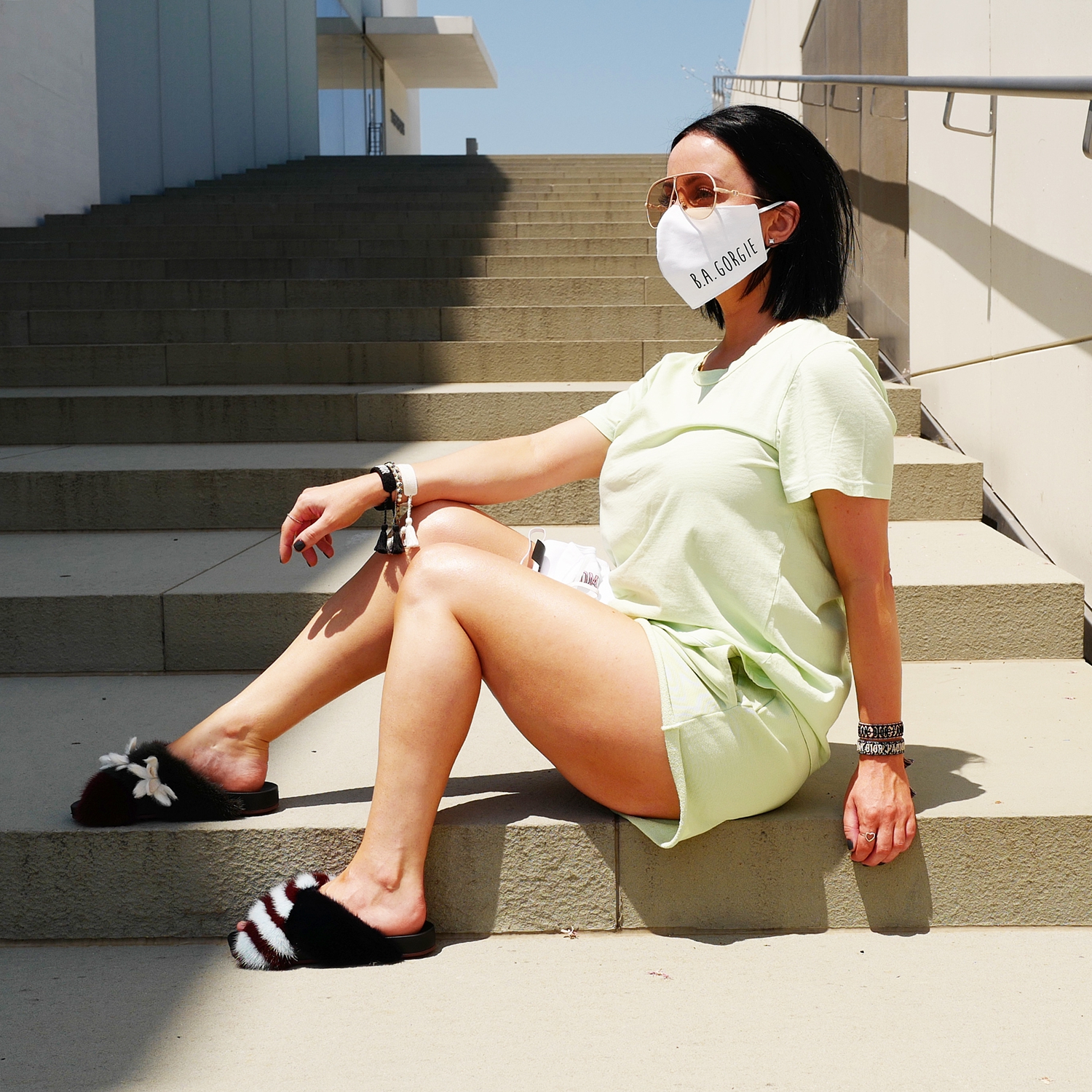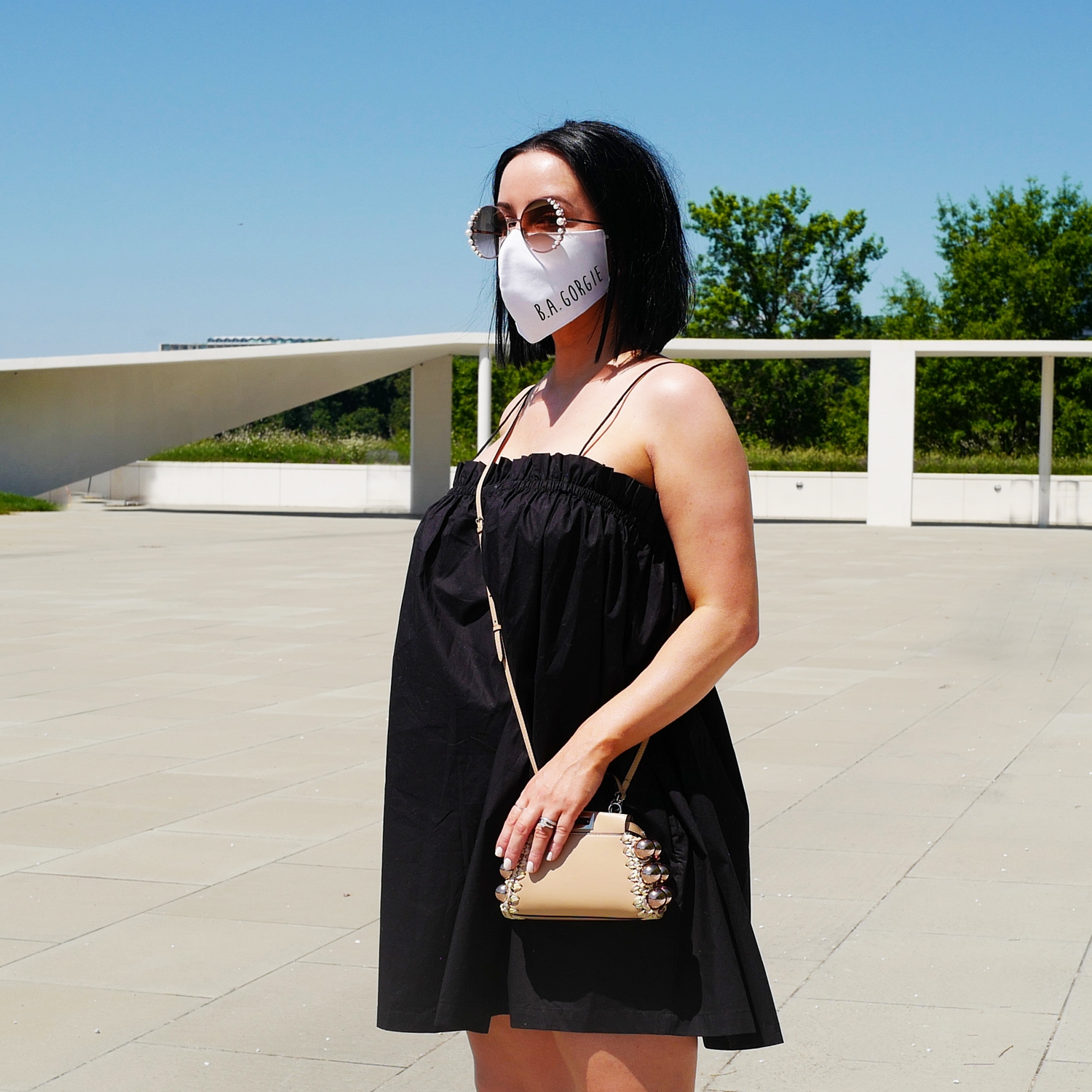 I've been following the face mask evolution closely. At first, getting any kind of face mask was impossible, but slowly companies began to produce effective, fashionable face masks. Months later there are too many to choose from and while this newly adopted accessory is a must, people are treating it like a fashion trend.
I ordered a plain white material mask with the b.a.gorgie logo in black and a black mask with the logo in white from Etsy. It took almost two months to arrive, but was worth it. Personalizing masks is a great way to promote your brand.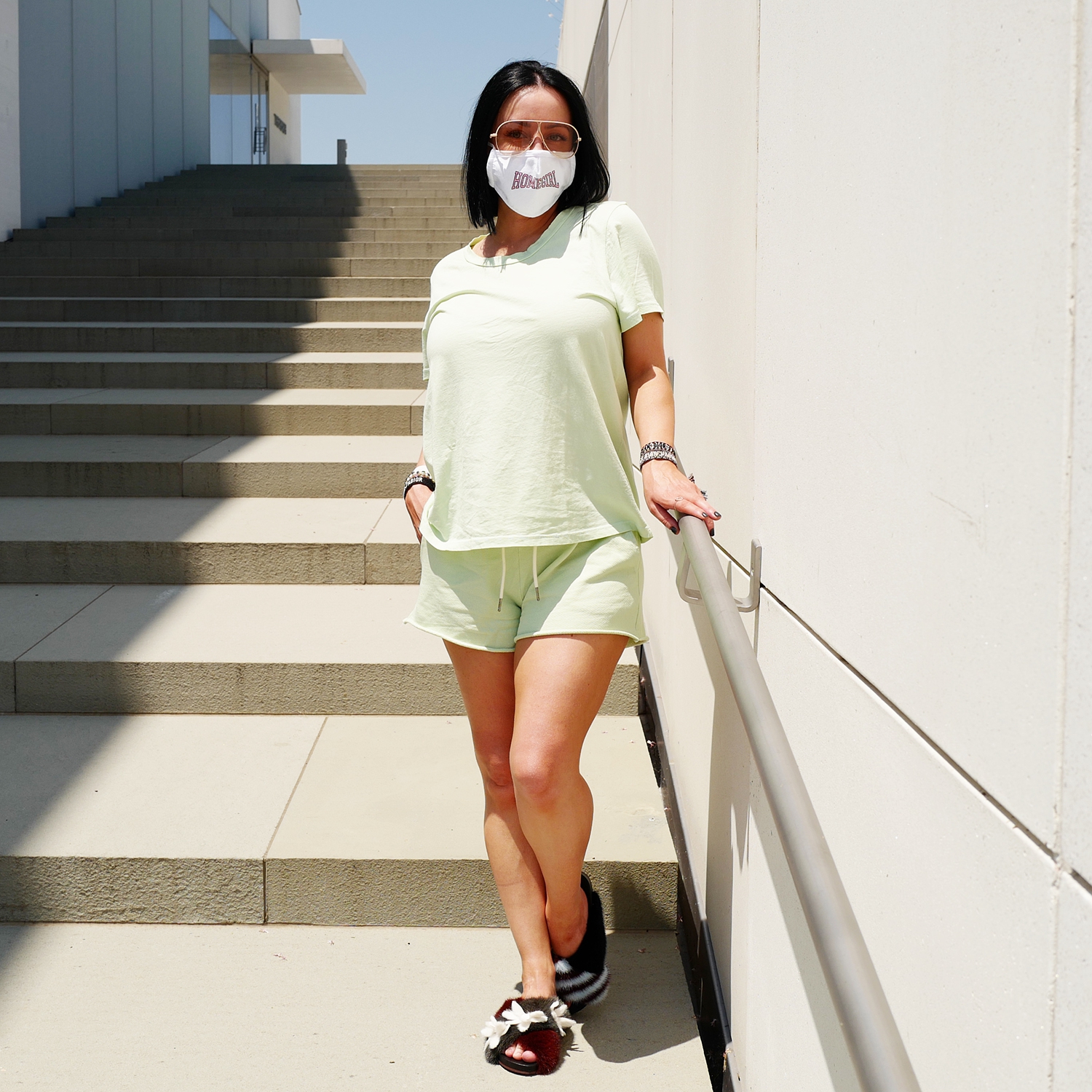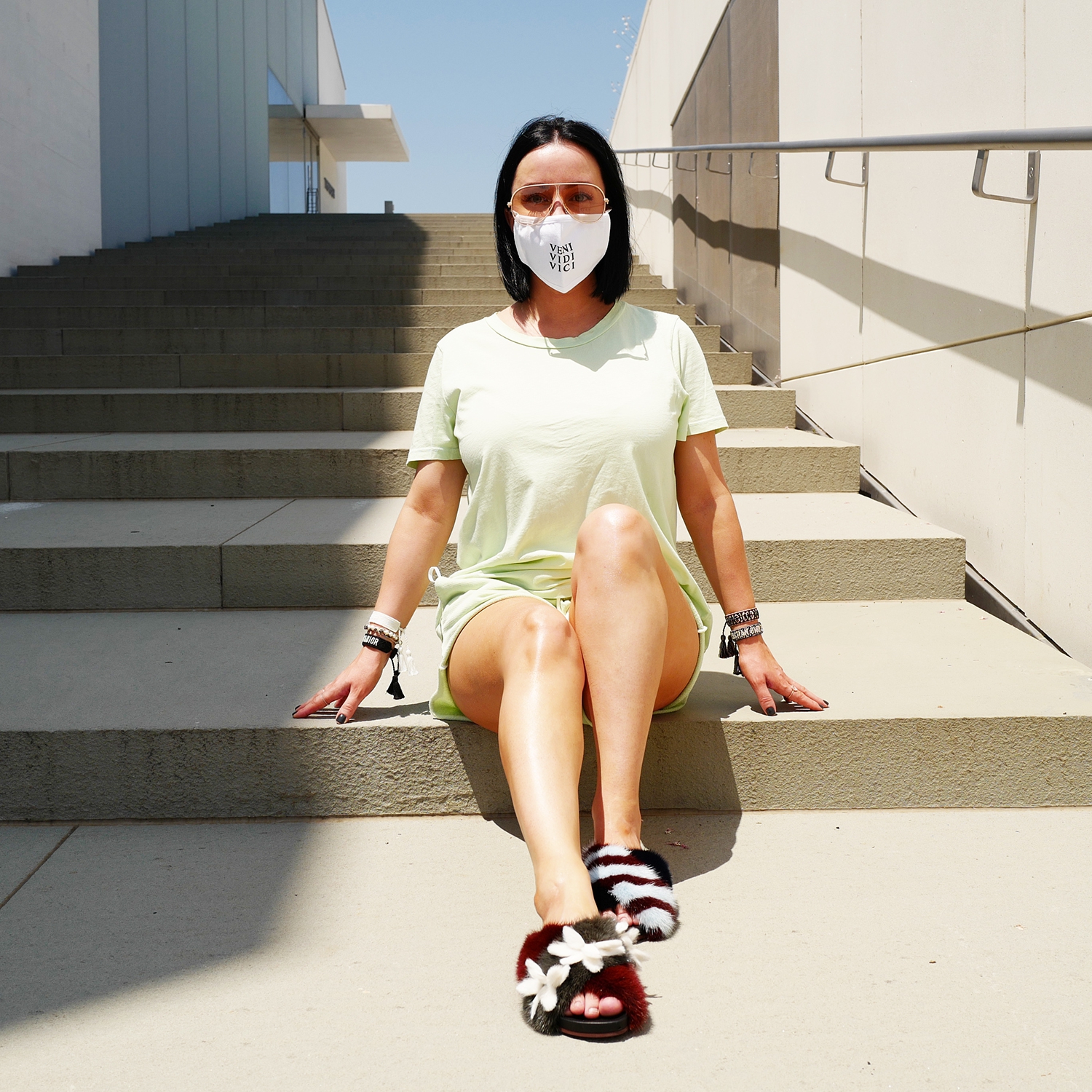 GRLFRND has a nice selection of fashionable cloth masks. I purchased this HOMEGIRL face mask and Veni Vidi Vici mask by GRLFRND from Revolve. The fit is nice - I have a small face, so finding masks that are snug is a struggle.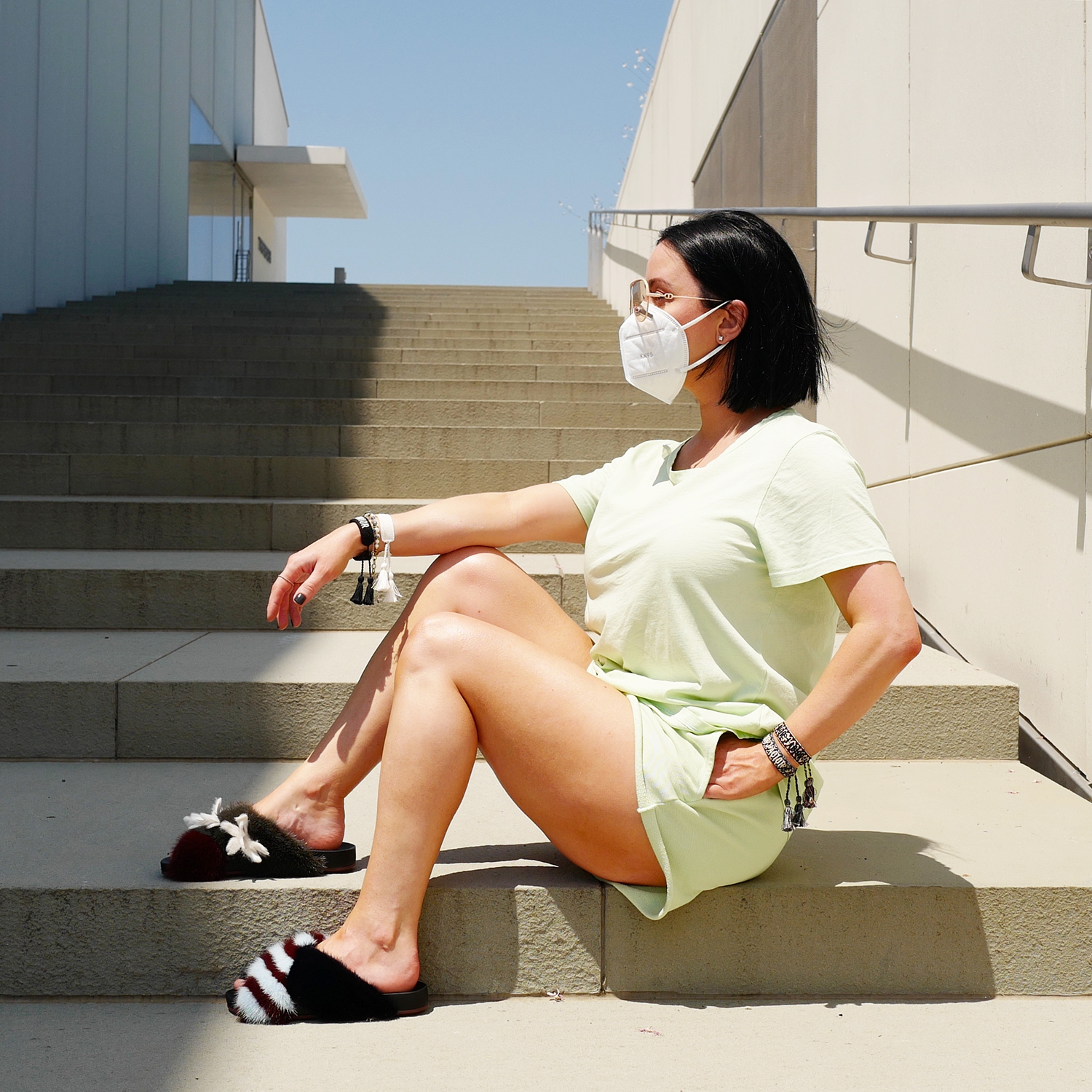 I'm a basic mask wearing kinda girl and prefer the plain white KN95 medical grade mask. This is the most comfortable mask I've tried and the easiest to breathe in. You can purchase the KN95 from Amazon.
Outfit details - Dior aviator sunglasses, Mate The Label mint classic crew tee and lounge short, Dior J'adior cotton oblique bracelet set, Fendi fur slides. No, I did not mismatch the slides, they are a pair!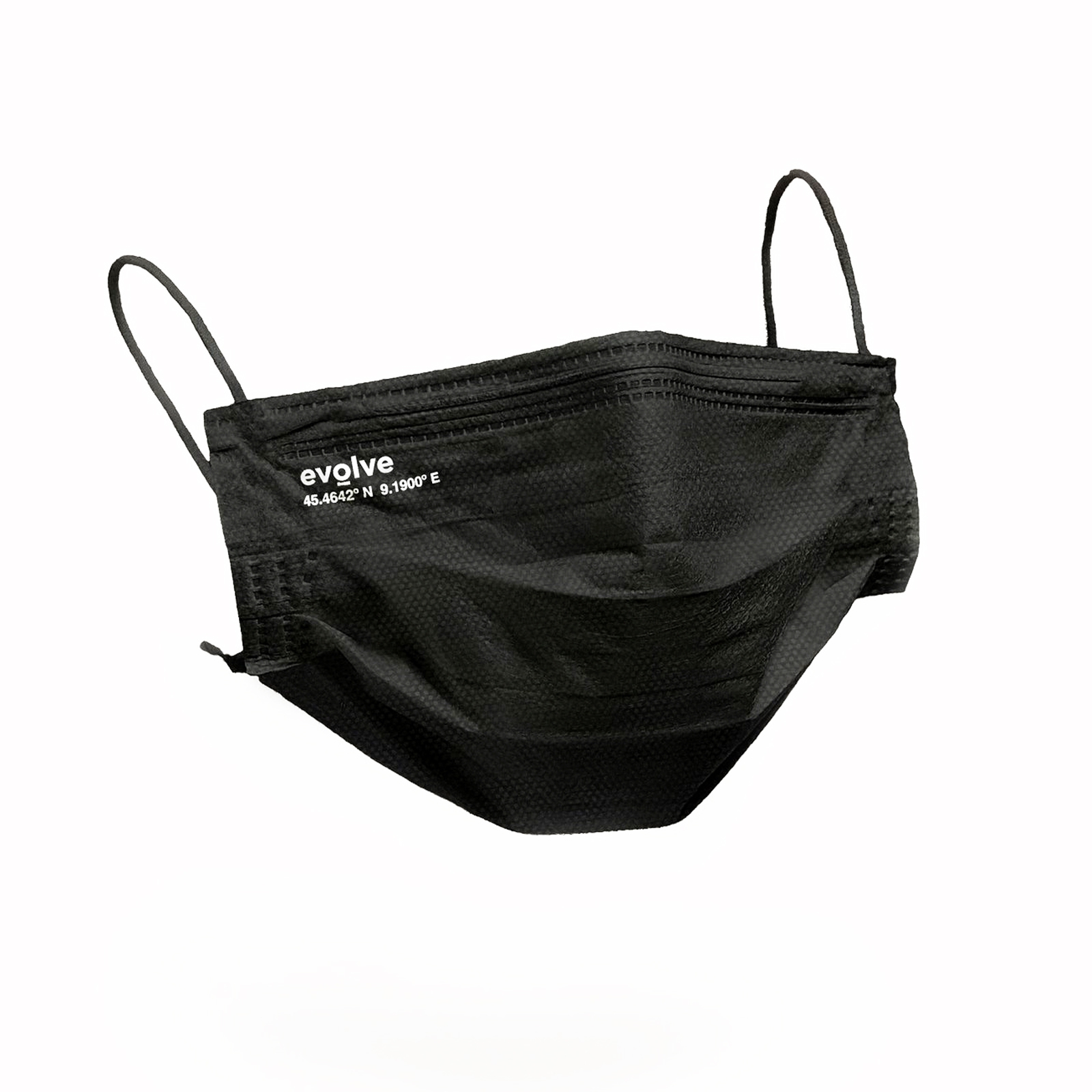 I also like the evolvetogether high bacterial filtration efficiency masks. There is small print along one side that says evolvetogether and the geographic coordinates of NYC, Milan and Amazonia. These basic, 3 ply masks come in white, black and sage green. For every green mask purchased, evolvetogether will donate a mask and proceeds to One Tree Planted. I like that!
Whatever your face mask style - WEAR A MASK! Make sure you cover your mouth AND nose. These are unusual times, but let's make the best of it and treat face masks like any other accessory. We'll look back and say - What was the fashion trend in 2020 - face masks!