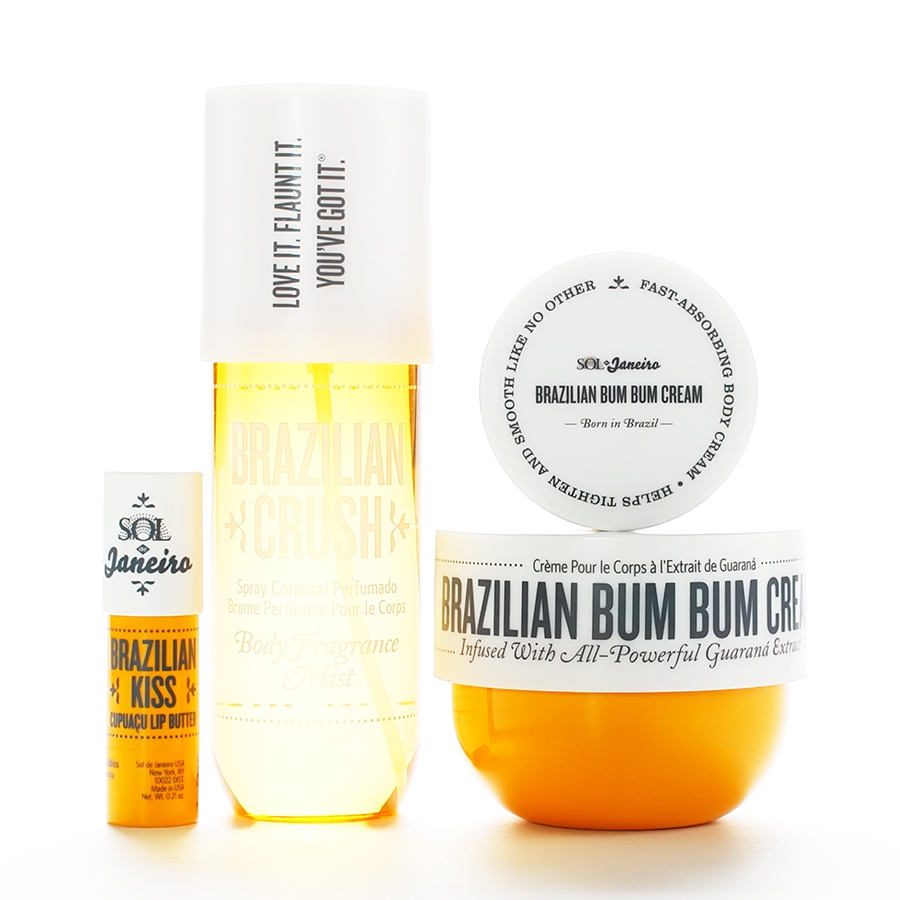 The pistachio-caramel scent of Sol de Janeiro Brazilian Bum Bum Cream is AMAZING! The scent is strong but sweet and intriguing. The cream is super-nourishing and has a slight shimmer that gives your skin a subtle glow.
Sol de Janeiro Brazilian Crush Body Fragrance Mist is the same yummy scent of the cream but in a light body mist. The original bottle is HUGE and now there's a mini (which is still kinda big). You're gonna want to surround yourself with this scent.
Sol de Janeiro Brazilian Kiss Cupuacu Lip Butter is one of my favorite lip balms - I have one in my bathroom, one at my computer and one in my handbag! The light, creamy texture is nourishing and the tube is BIG, so it will last a long time. If I had to choose my favorite new Cosmetic brand of 2017, it would be Sol Janeiro Brazilian.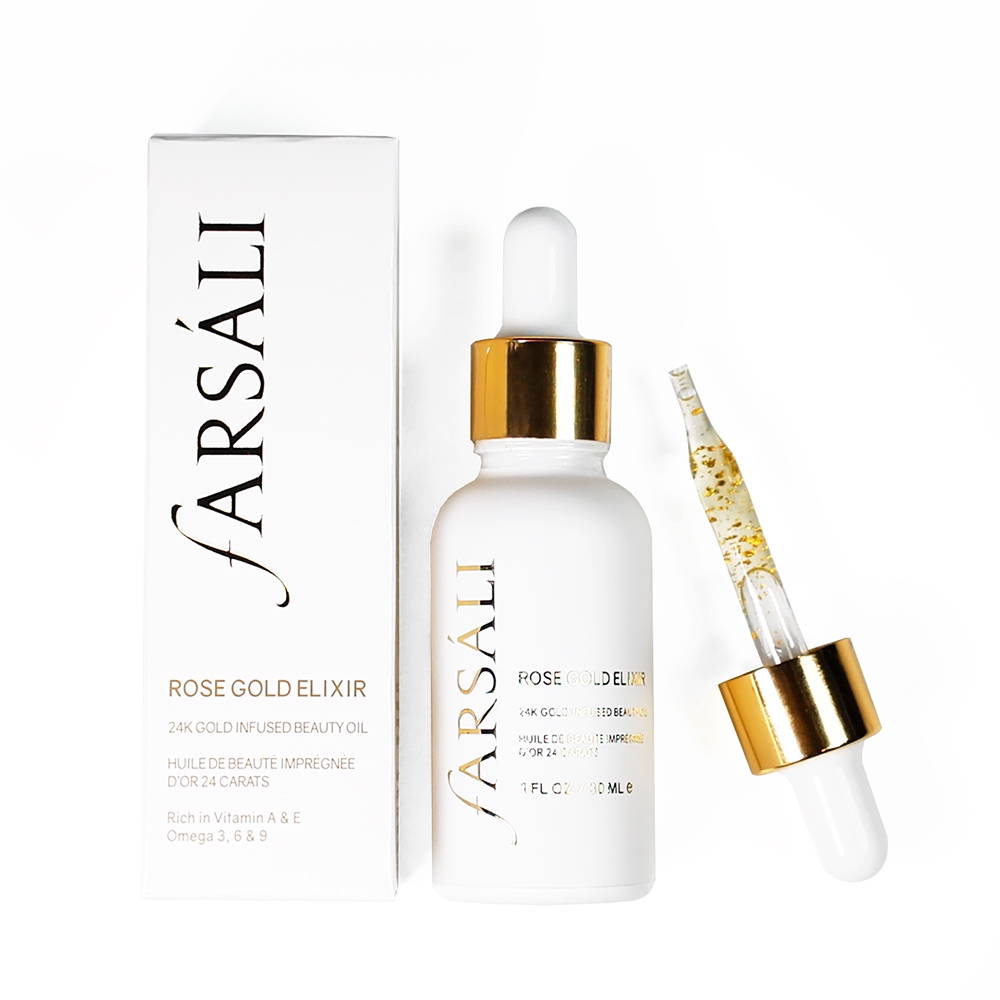 If you've been living under a rock, you probably haven't heard of Farsáli Rose Gold Elixir. This product is up there with Sugarbearhair and (well) any of the multitude of detox teas taking over Instagram. It's worth its weight in gold! This beauty oil has forever changed my makeup routine and enhanced my look dramatically. I apply 'many' drops of the elixir to my damp beautyblender and gently blend my foundation, concealer, under eye brightener and cream-to-powder highlighter. This elixir is amazing. It's available in two sizes - the mini is perfect for travel.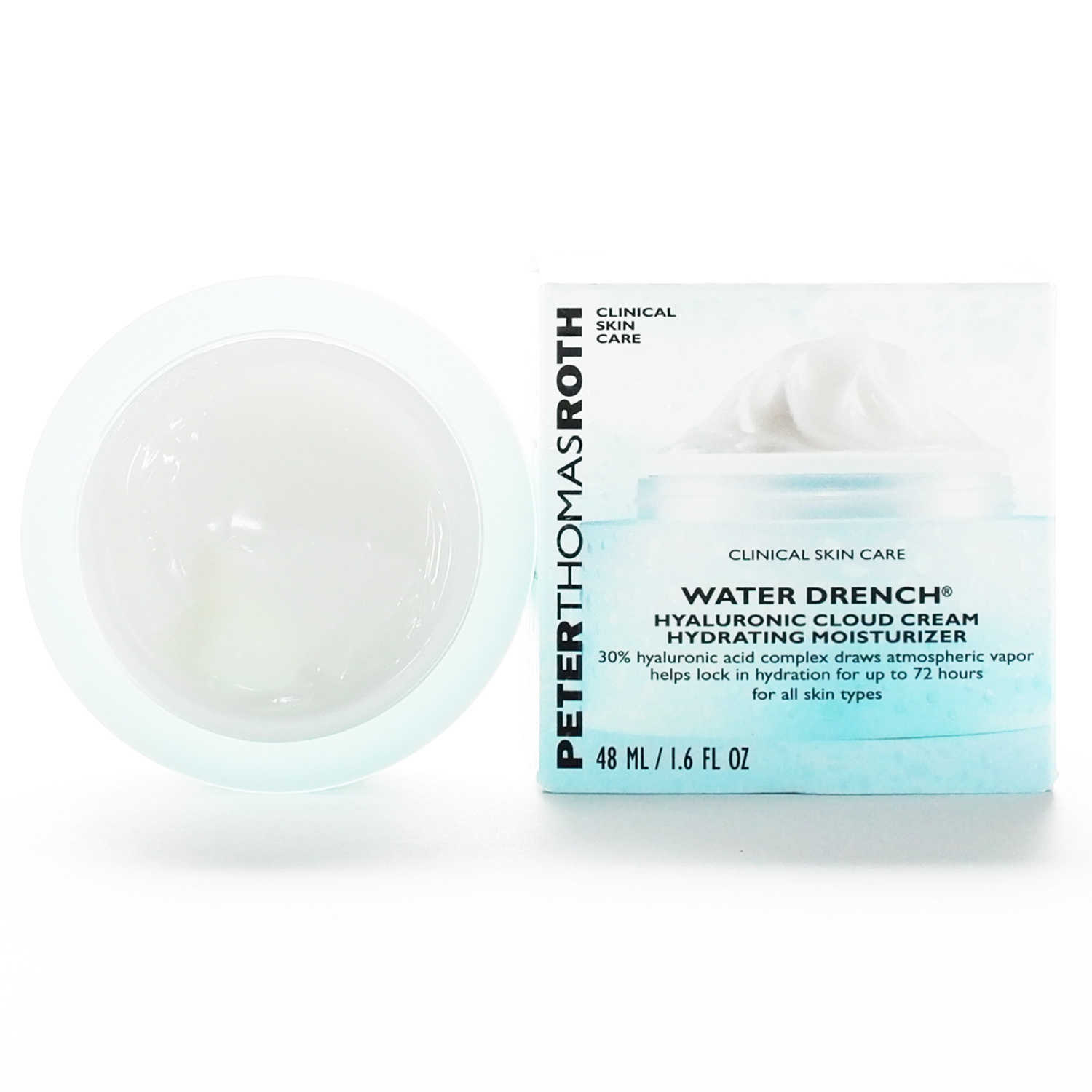 This is intense hydration - Peter Thomas Roth Water Drench Hyaluronic Cloud Cream is a concentrated 30 percent hyaluronic acid cream. If water was creamy- this would be it. It's so refreshing and leaves your skin feeling silky and super-nourished. The non-greasy cream absorbs fairly quickly (a little goes a long way), and doesn't leave your skin shiny. Water Drench Hyaluronic Cream is available in two sizes.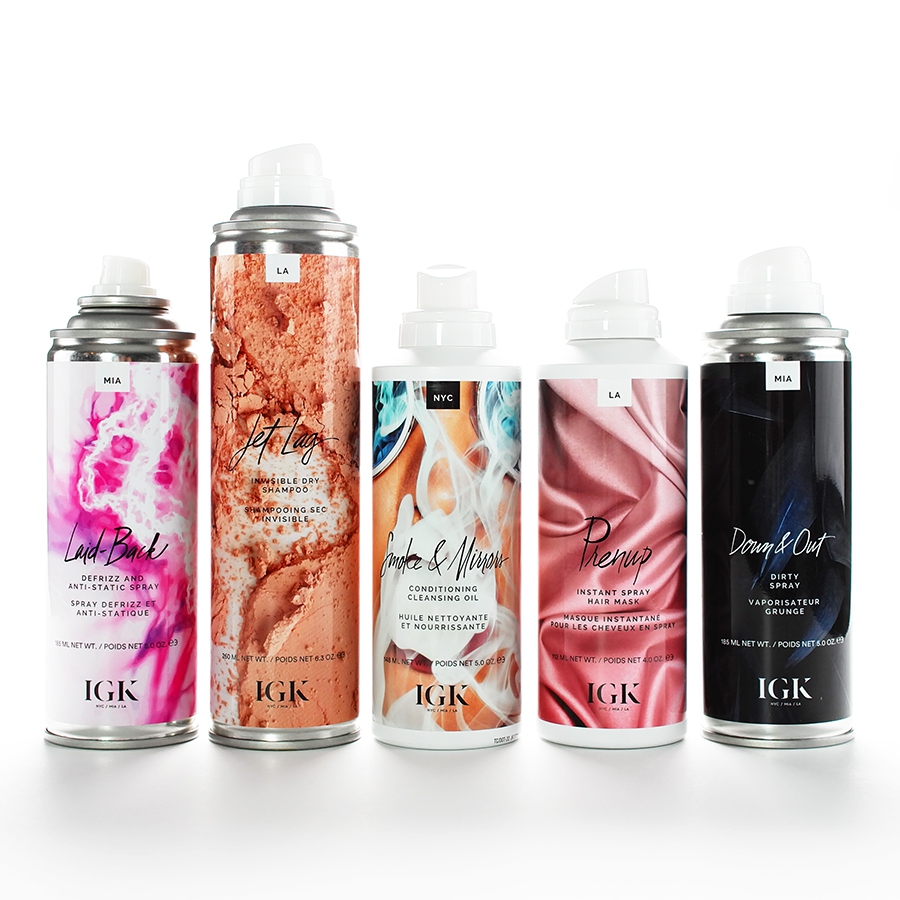 Luxury hairstyling brand, IGK, was founded by in-demand stylists from Miami, New York, and Los Angeles. YOU GOTTA VIEW THESE GUYS ONLINE! These stylists are really fascinating. I'd fly across the country and break the bank to get an appointment with any of these stylists. I LOVE the IGK product line. I have too many IGK products in full-size and travel size. Product junkie here!
IGK Prenup Instant Spray Hair Mask is my favorite. The 360 aerosol spray allows for easy application. The scent is delicious, and your hair will feel nourished and silky after just one minute. I use this mask every time I wash my strands. This hydrating hair mask is a MUST HAVE!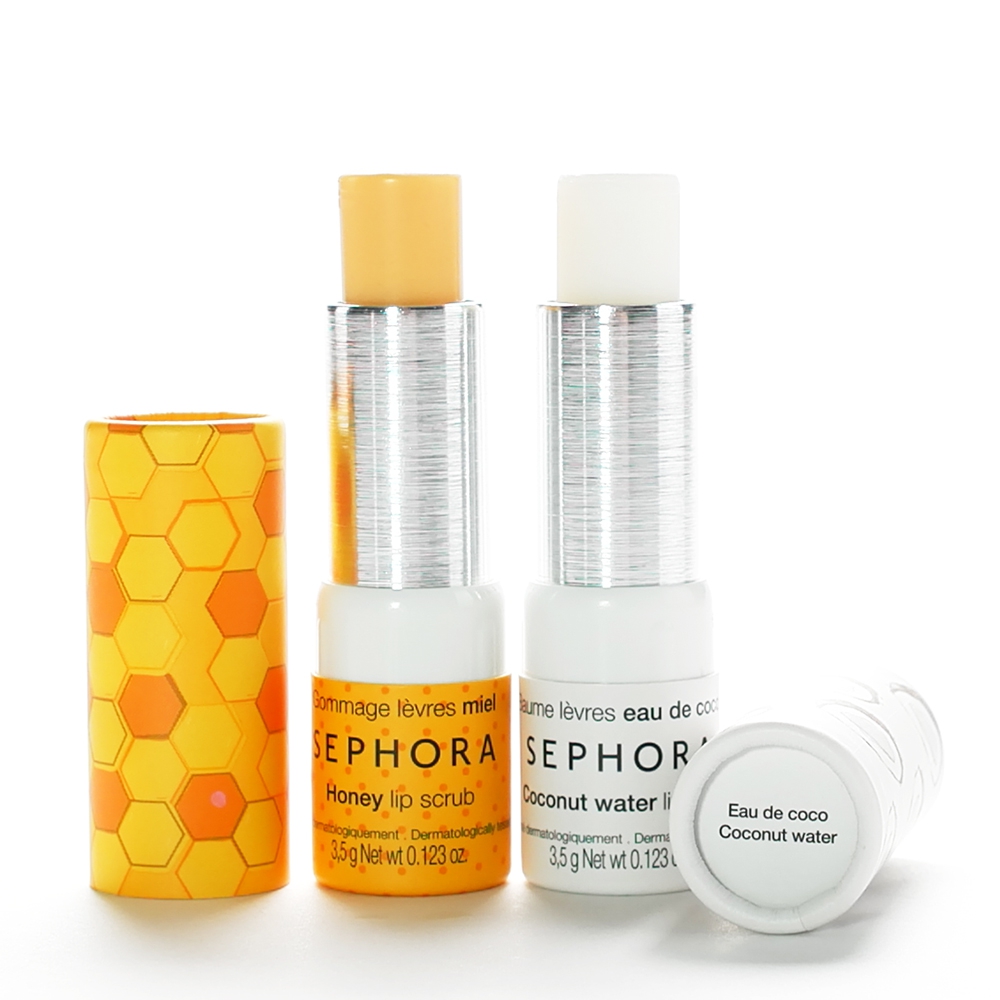 Sephora's soothing Coconut Water Lip Balm is another one of my favorite balms. The scent is delicious and the product feels nourishing on your lips. This balm is available in Goji, Rose, Tangerine, Almond and Coconut Water.
Sephora Honey Lip Scrub is amazing! When I first applied the scrub, I thought this isn't working - how can a balm exfoliate your lips. After a few vigorous applications I reached the grains inside. I rub the balm in circular motions on my lips until they're drenched in product, then I use my finger and massage the grains onto my lips. The result - smooth lips in seconds. It tastes good too - not that you should eat it, but scrubs tend to get in your mouth. LOVE!