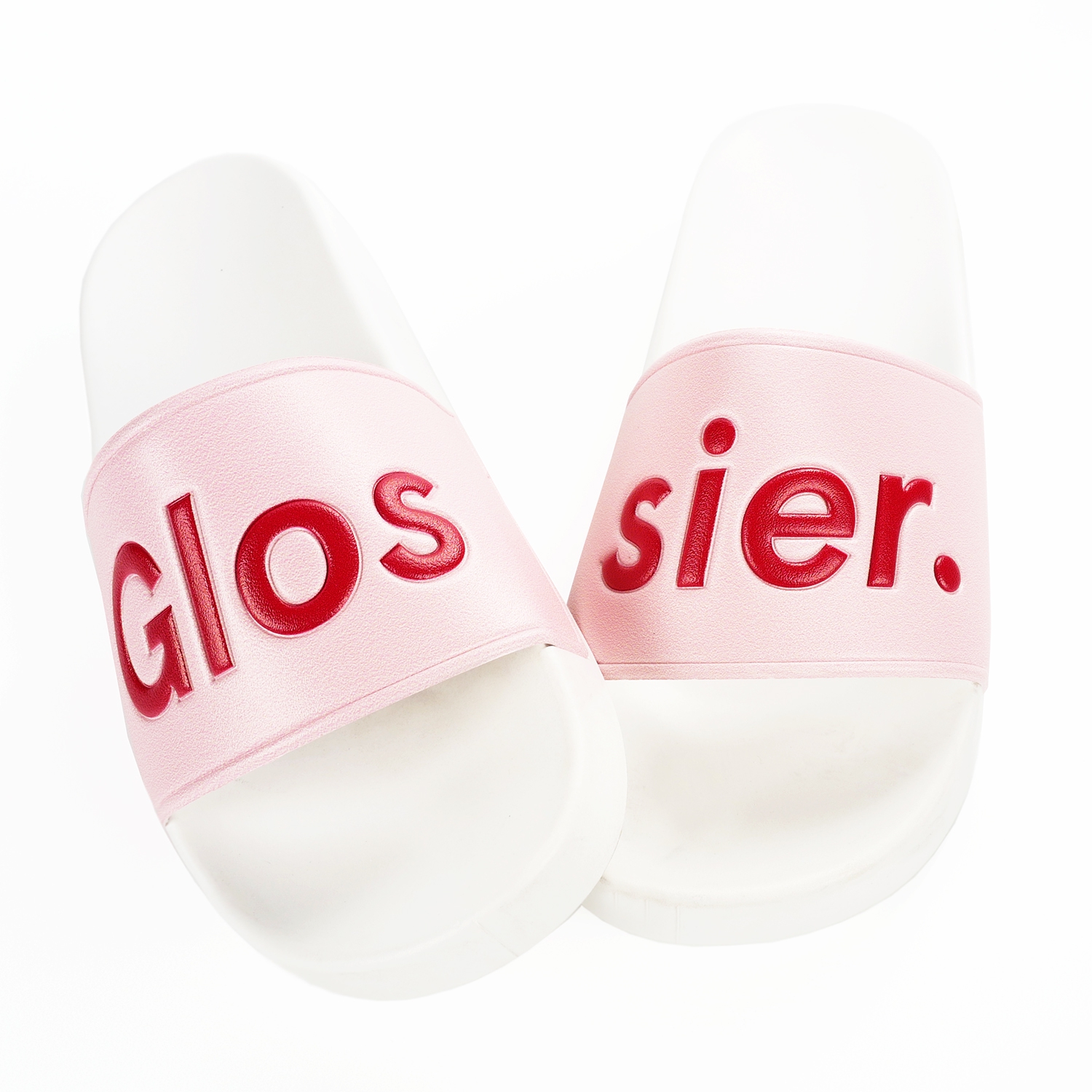 I purchased this Glossier haul online, but recently visited the store on Lafayette St., NY AND it's a must see. If you love cosmetics, you will love perusing the pink and white themed Glossier store. This was the first time I stood in line to enter a cosmetic store and apparently, there's always a lineup?! Once you're inside, you understand that the store is fairly small and jam packed with Glossier fans.
The products are on display and you gotta snag a salesperson to put in your order. The sample products are displayed on large white columns and if there wasn't so many people, it would make for a great Instagram photo.
There is a huge stairway leading up to the thoughtfully designed store. The decor is brilliant and there is a small elevator "of sorts" at the cash, where Glossier shopping bags with the buyers name printed on it come from above. It's a fun shopping gimmick.
I don't know if they sell these Glossier Slide Sandals at the store (they were not on display), but you can get them online. They're perfect for lounging and super cute. There are reviews saying the sizing chart is incorrect, but mine fit perfectly.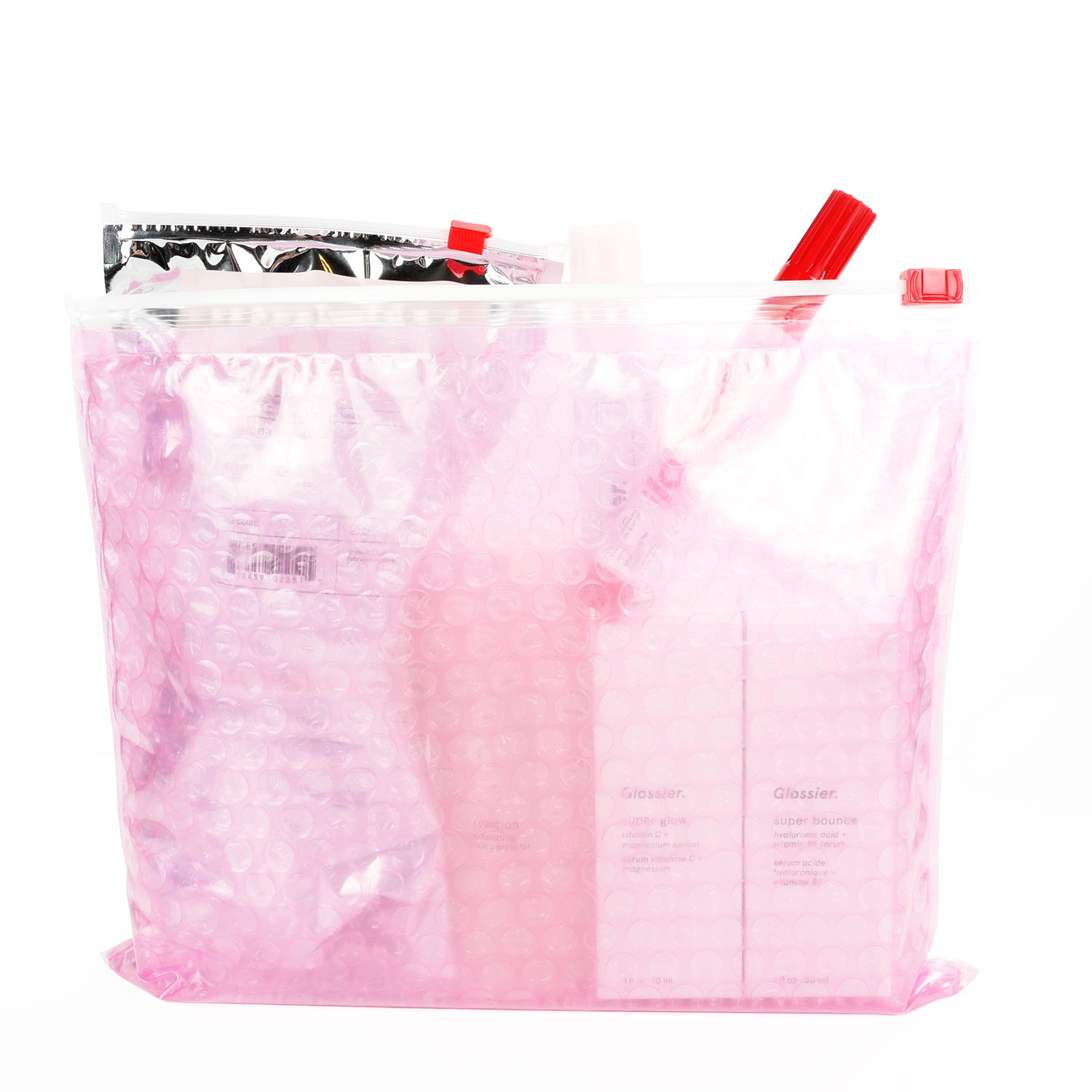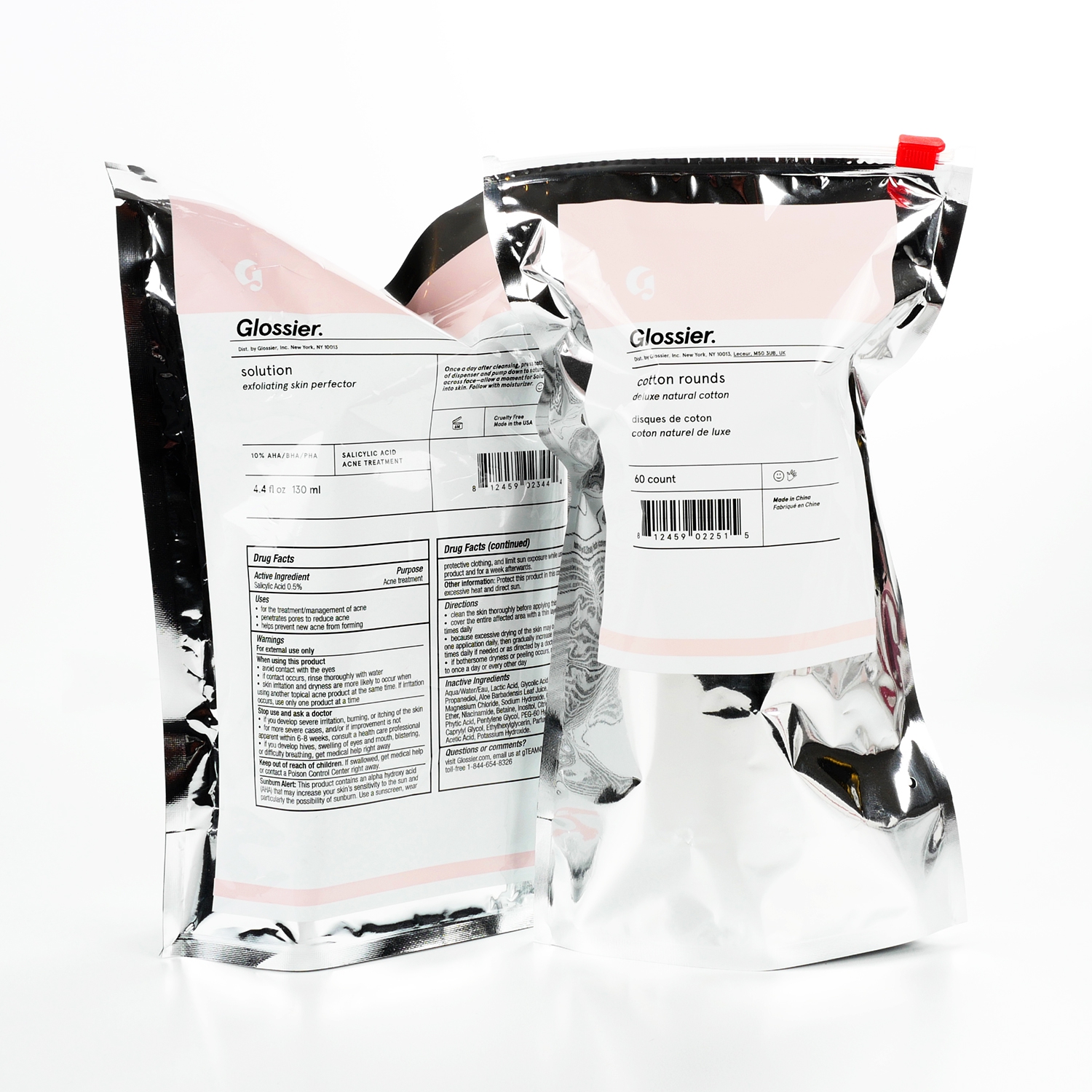 Glossier packaging is thoughtful and unique to the brand. You also receive a pink bubble pouch with a zip closure containing your products. These pouches are perfect for travel. There also a cute way to package cosmetic gifts. Who doesn't want a pink, bubblewrap pouch?!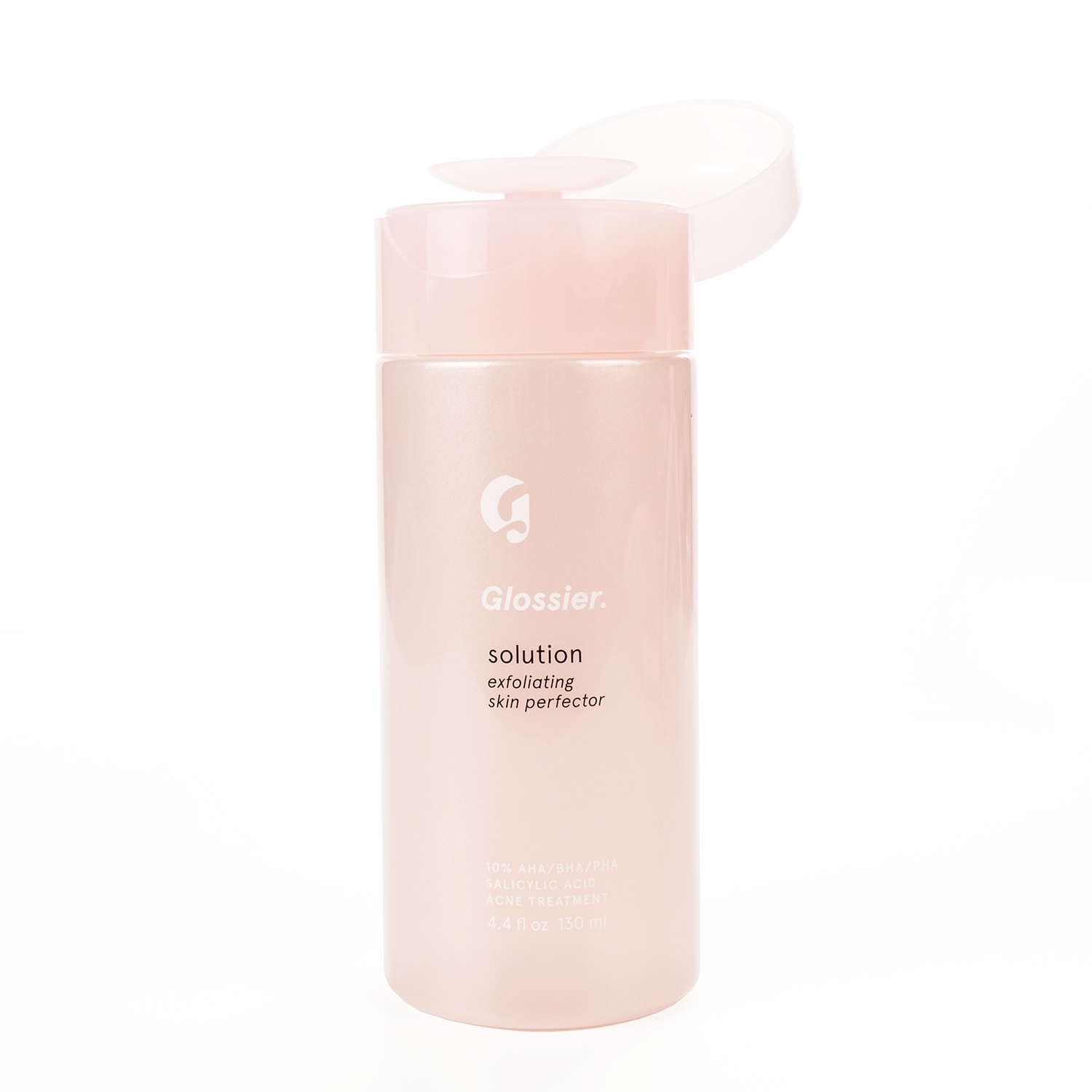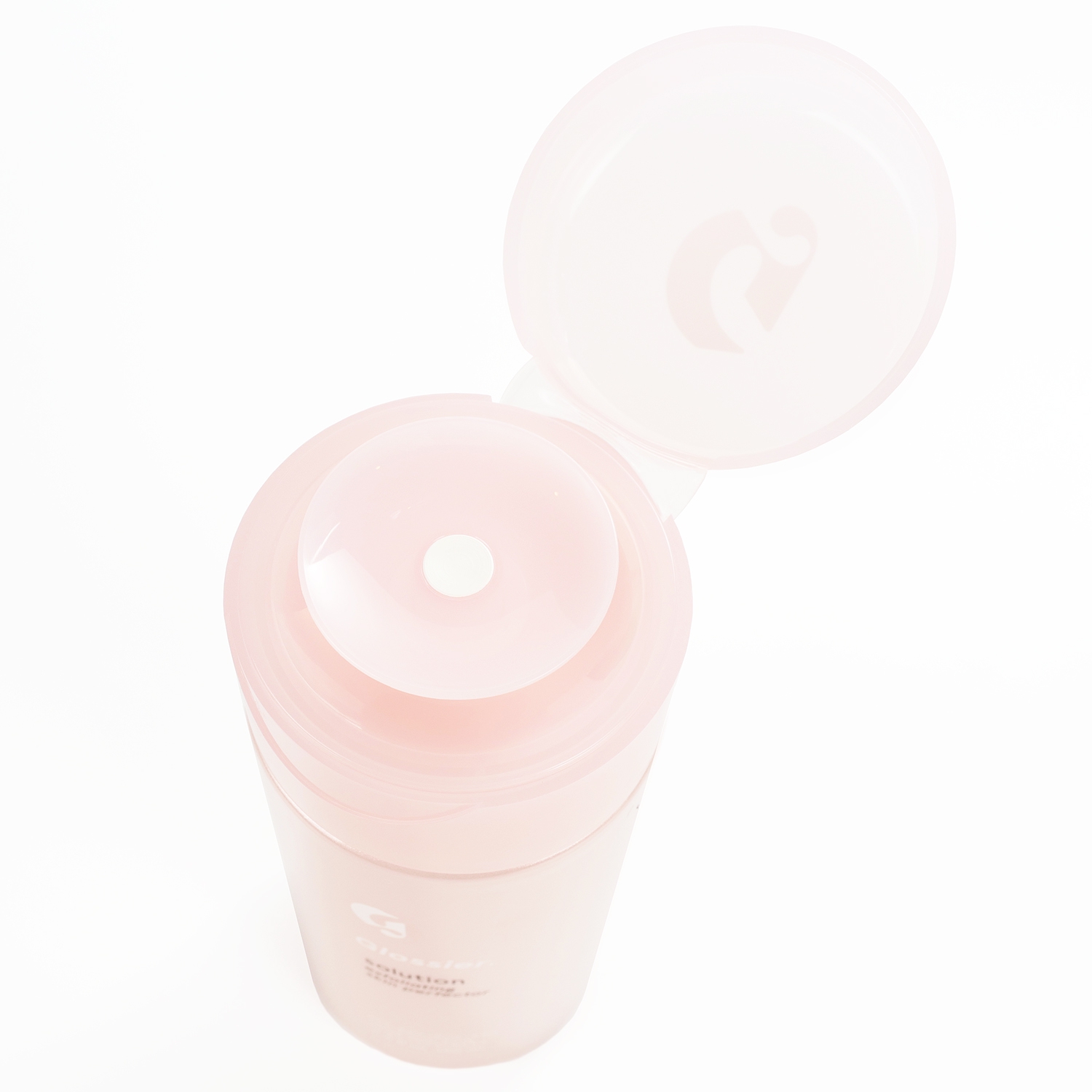 I purchased the Glossier Solution Exfoliating Skin Protector under the impression that it was an exfoliator that perfects your skin. Upon receipt, I read Glossier reviews and it seems like this solution is for acne?
The description online does say this exfoliating solution will improve the appearance of redness, blemishes and large pores. Due to the list of acids, I'm hesitant to use it all over my face and am just applying a little around my jawline daily. I have rosacea and super-sensitive skin, so I wanna make sure this solution isn't gonna burn my face off.
The bottle has a push-pump that distributes small amounts of solution onto a cotton round - I like that. AND, I haven't had a serious reaction so far. BUT, this stuff smells like acid and leaves your skin feeling sticky?!
Unless I see an immediate result, I like to give facial products a few months before forming an opinion. I haven't given this product enough time to tell, but will update this post in the near future..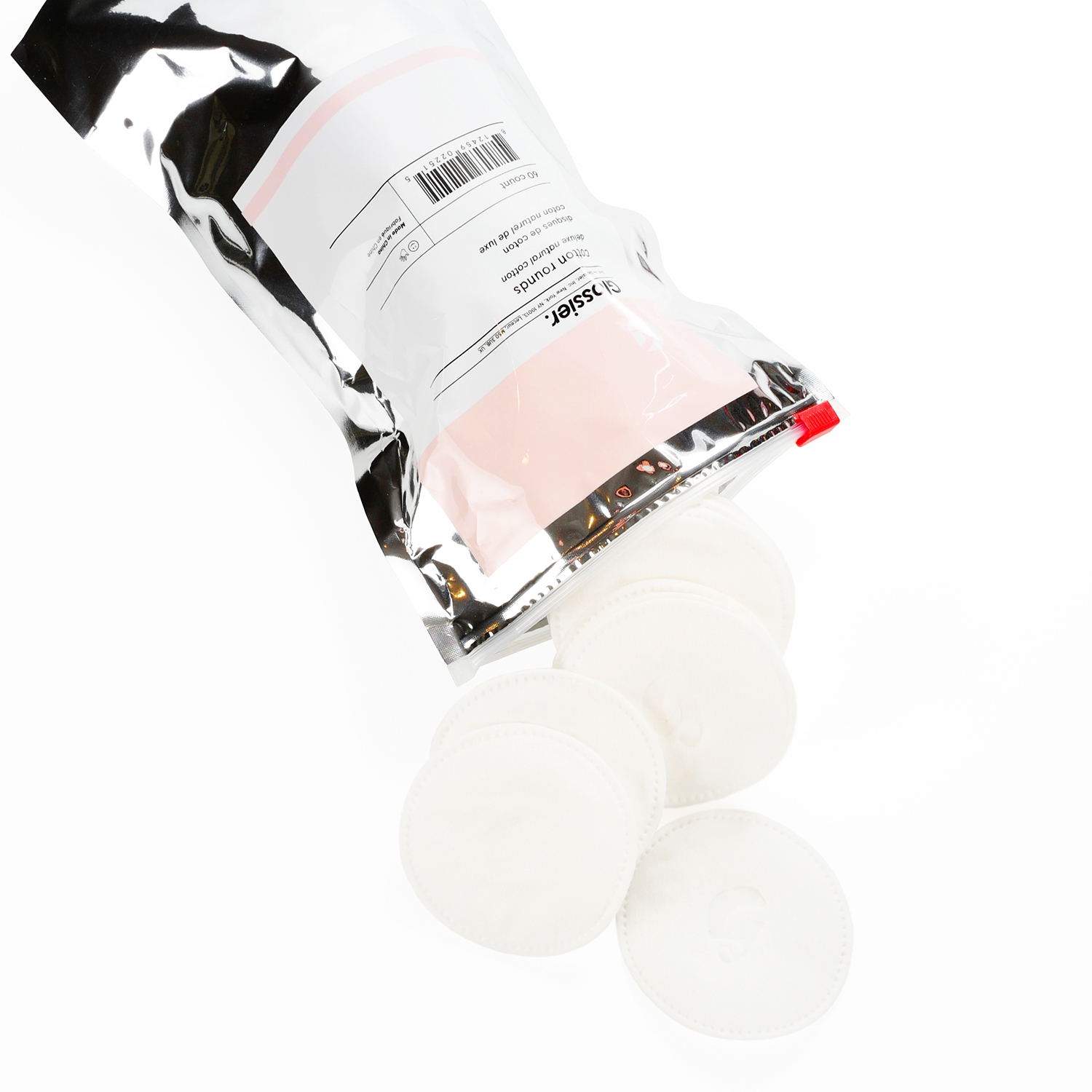 The Glossier G embossed natural cotton rounds are high-quality cotton pads. Unlike most cotton rounds, these don't have flyaways, so you won't get fibers stuck in your lashes. They're chemical free, fragrance free and lint free. Oh and they're super soft. There's 60 cotton rounds per pack and the cost is worth it.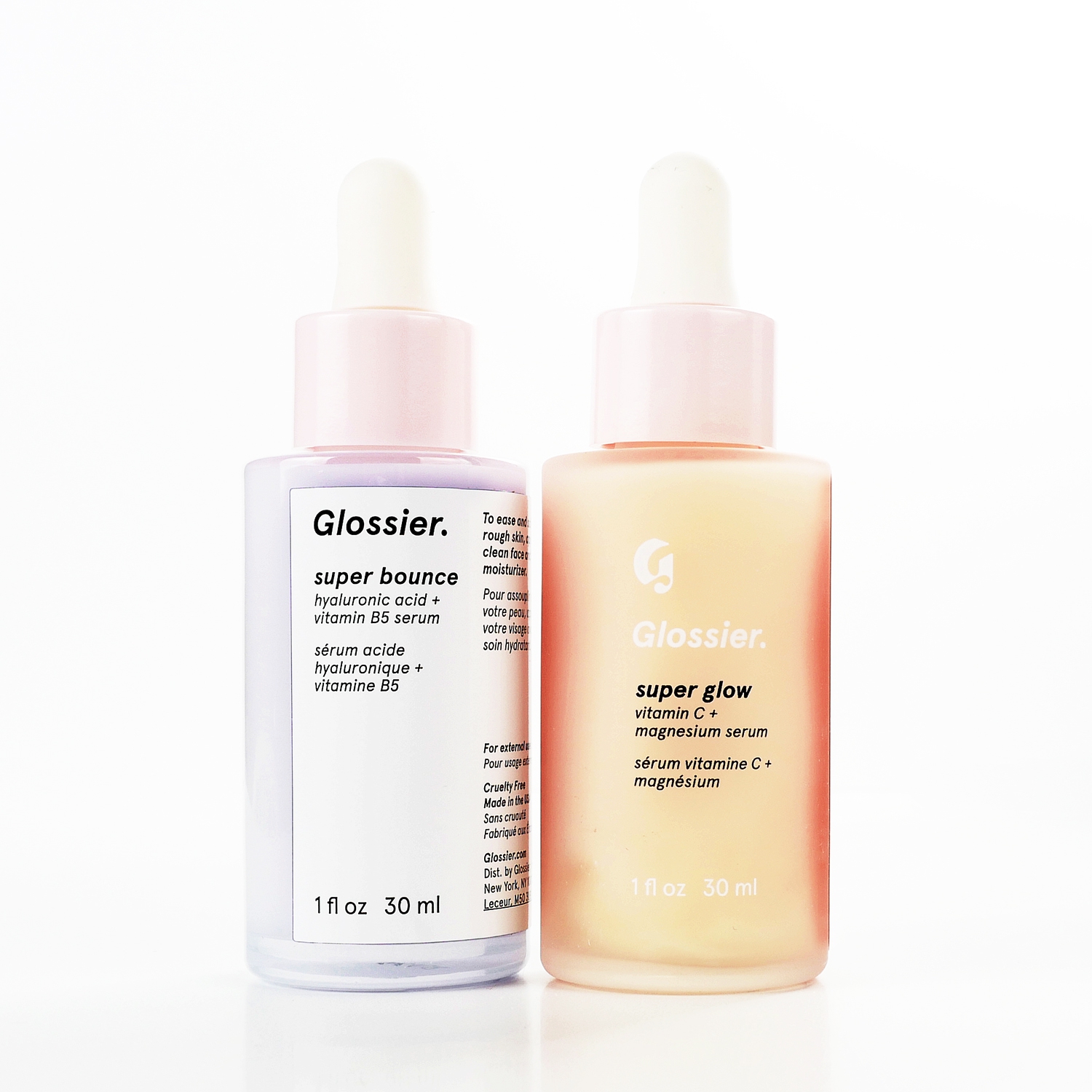 I LOVE the super duo Glossier serums. I've used these in the past, but ventured off to try other brands. As of late, I'm back on the Glossier bandwagon.
The Super Bounce Serum contains the famed Hyaluronic Acid and vitamin B5 for mega hydration. Hence the name Bounce - your skin will feel nourished and supple.
The Super Glow Serum contains vitamin C and Magnesium to promote brighter skin. The combination of these two serums has made my complexion more radiant and less dry during this cold season. This serum duo is a must have.
Both serums are lightweight, non-sticky and have a subtle scent that dissipates quickly. They do take a minute to absorb, but sit nicely under your daily moisturizer.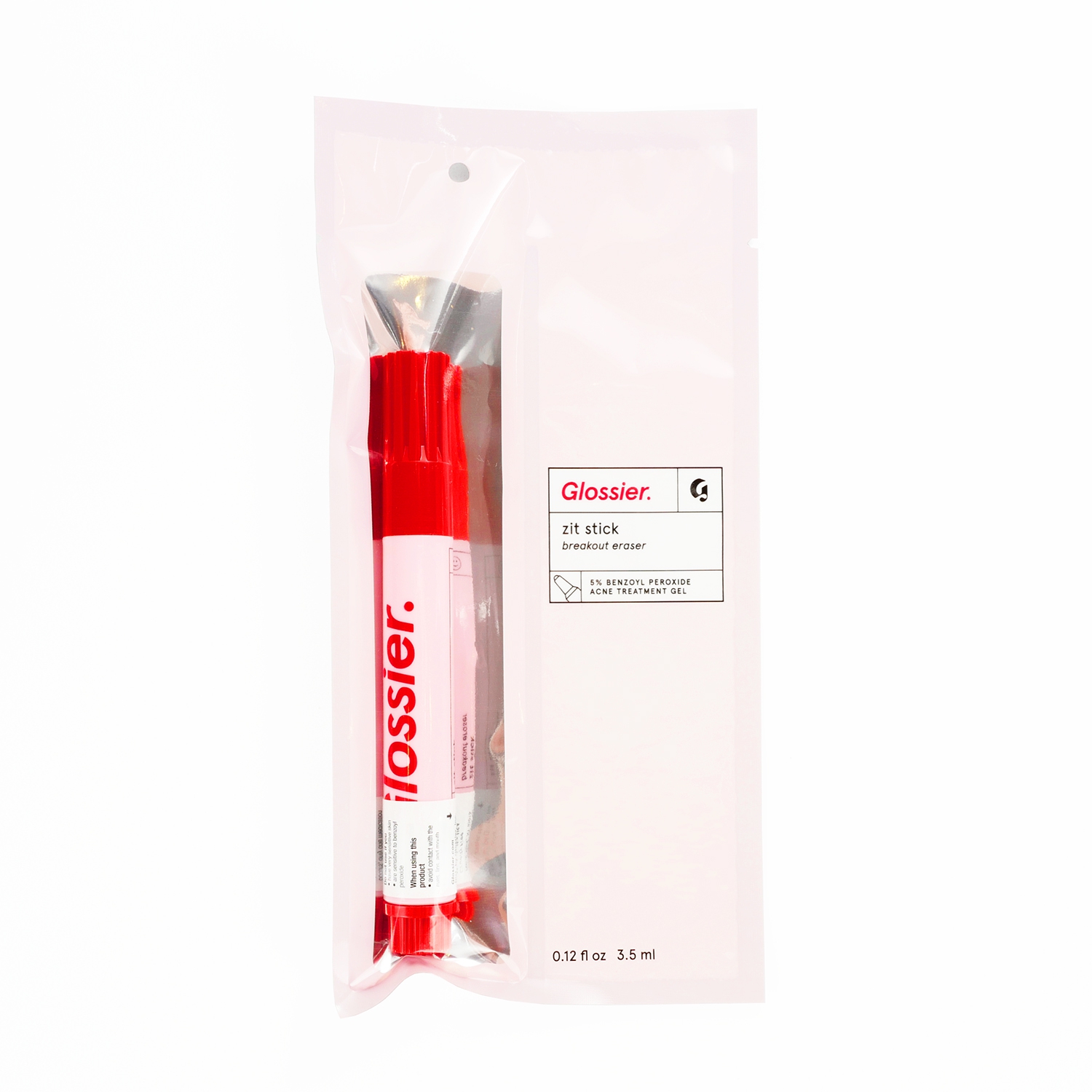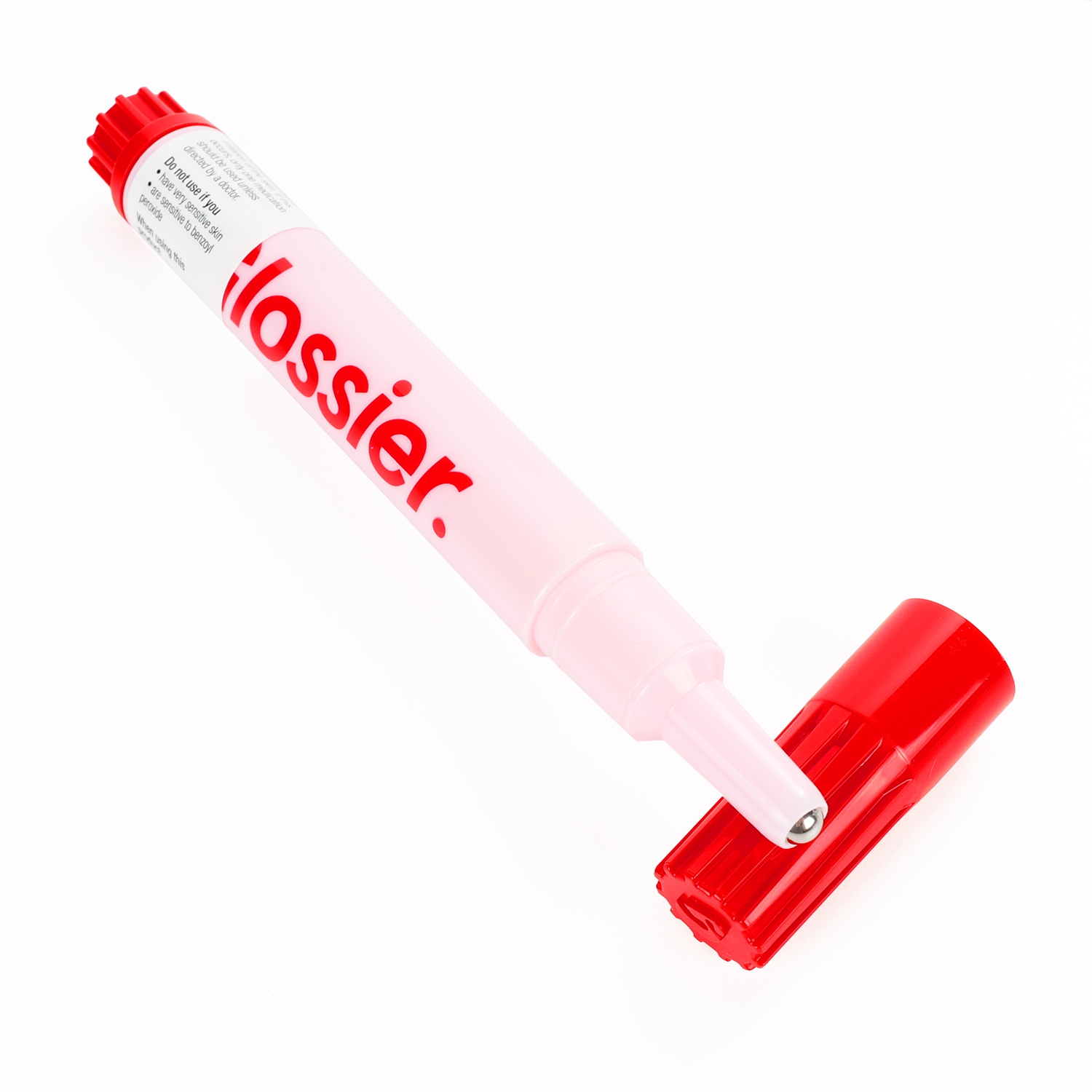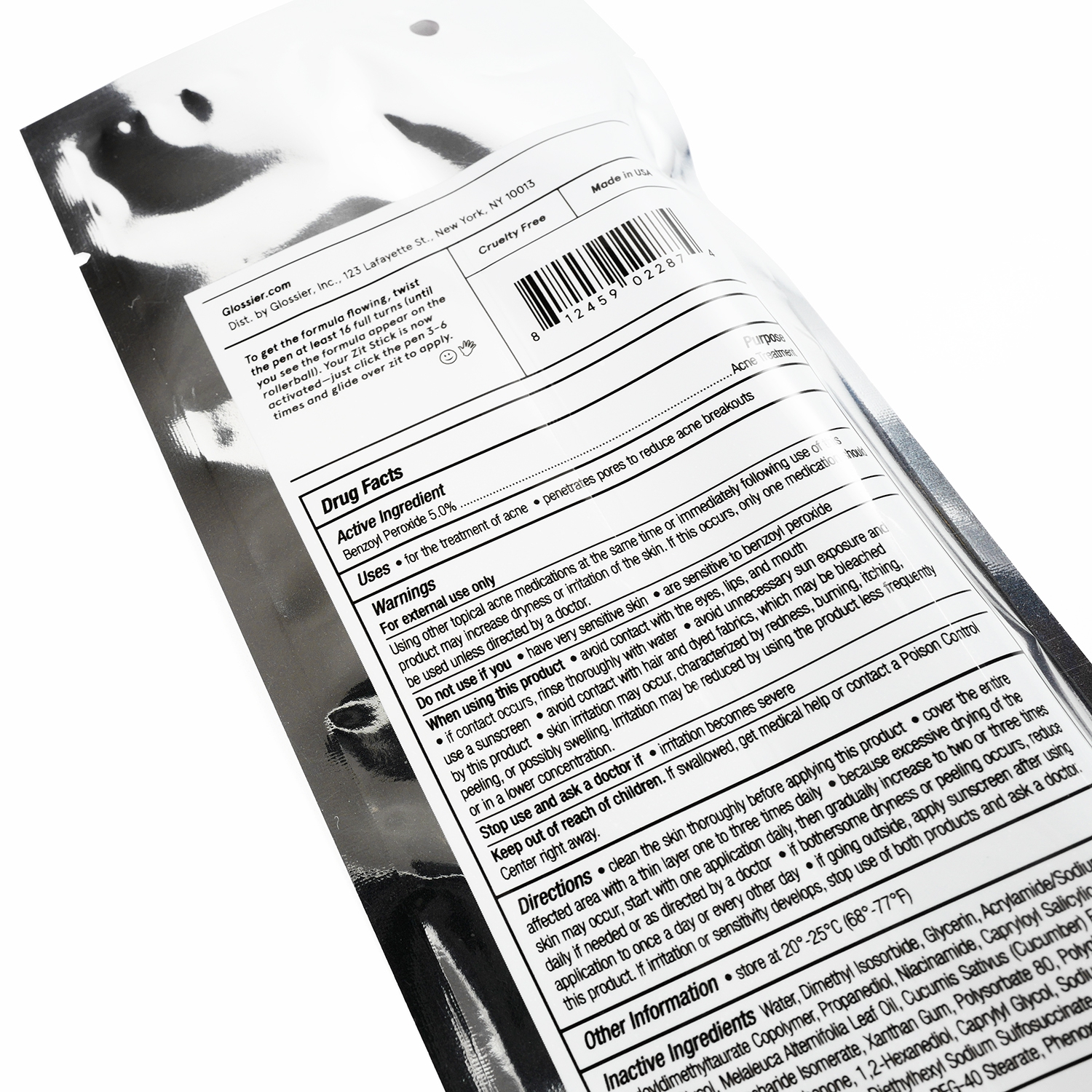 Seems like I always and only have a breakout when I'm on vacation. The Glossier Zit Stick is perfect for on-the-go and travel. I typically use sulfur to combat breakouts, but this 5% Benzoyl Peroxide acne treatment gel gets the job done much faster. On that note, this breakout eraser is strong and will burn through a pimple in no time, so apply precisely.
Twist the bottom of the pen and translucent formula appears on the stainless-steel rollerball tip. Apply on clean skin or over makeup and off ya go.. The Capryloyl Salicylic Acid will shrink blemishes while the Tea Tree Oil reduces swelling.
This zit erasing formula does diminish my pimples quickly, but leaves the area red and a little irritated. I recommend you test the product on less-visible skin before putting it on your face. I will continue to use a gentle sulfur treatment at home, but will throw this zit stick in my travel cosmetic case for a quick solution.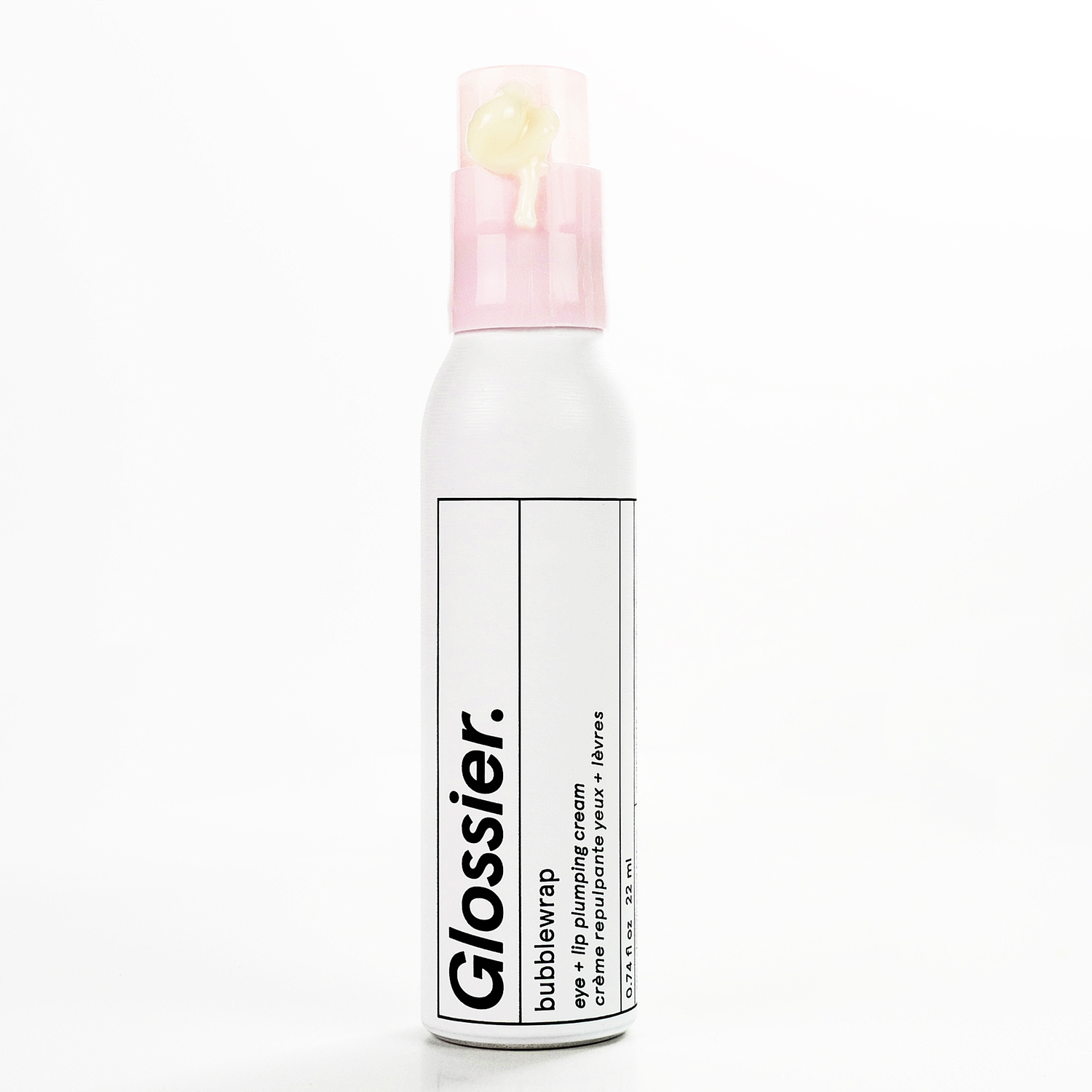 I am obsessed with the Glossier Bubblewrap Eye and Lip Plumping Cream. This wondrous product has secured a permanent spot in my cosmetic routine AND landed a spot on my best of 2020 list.
The lightweight moisturizer glides on nicely and absorbs quickly. I typically use this cream around the delicate eye area in the AM and sometimes add a little over my night eye cream for extra hydration. This Bubblewrap cream leaves my under eye area looking fresh and nourished. Trust me - It's a miracle!
You can use this cream on your lips. It doesn't have a cream taste and will moisturize your lips, but I don't think it will make your pout appear plump - just nourished. I suppose applying it won't hurt, but I prefer a heavy-duty lip balm.
While this water-in-oil emulsion is meant for delicate areas, you can apply this cream anywhere for intense hydration. The packaging is compact and great for on-the-go and travel.