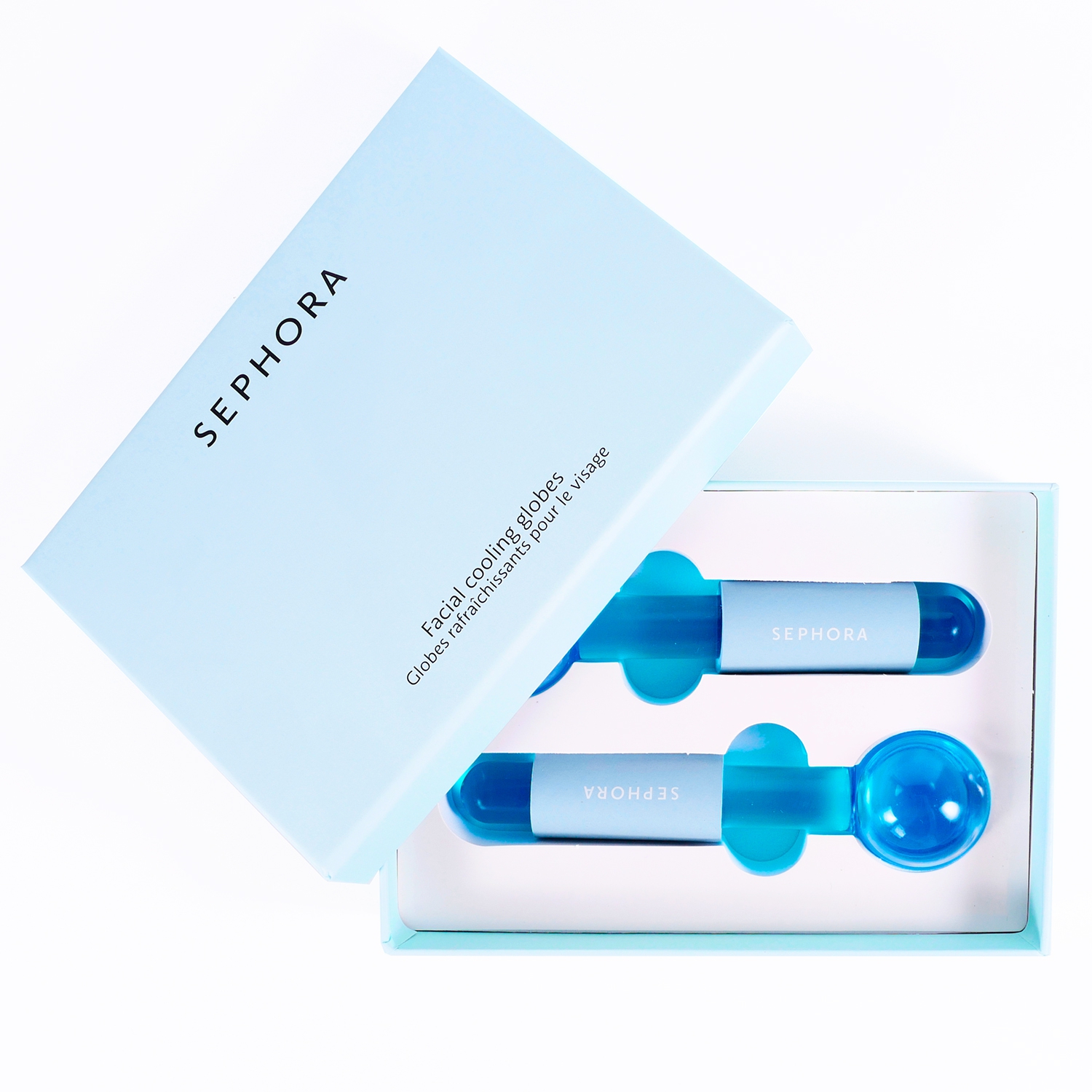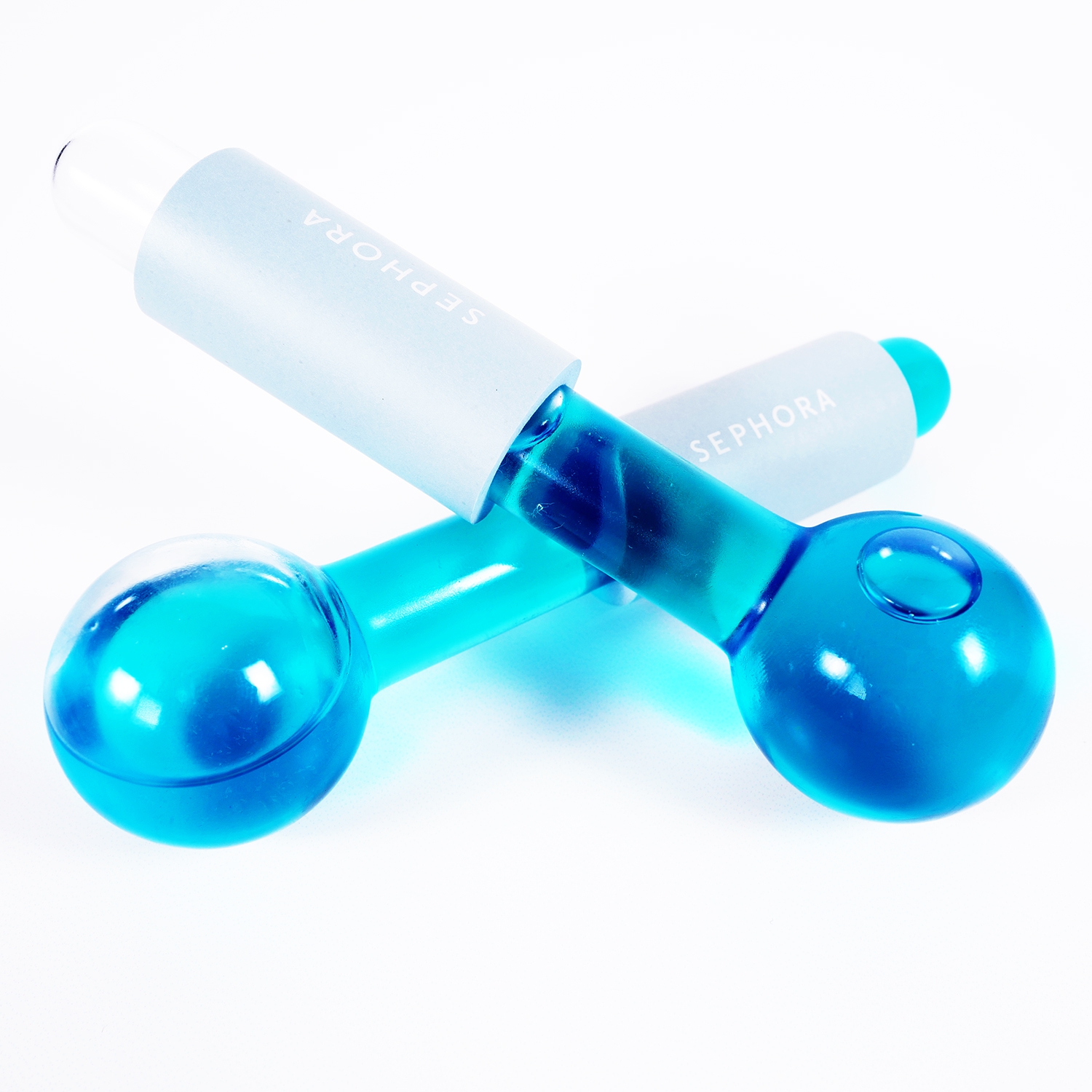 Sephora Collection Facial Cooling Globes are a must have. Feeling a little puffy after a night of wine or had too much salt lately - You need these facial cooling globes to reduce puffiness and refresh your complexion.
For best results, keep the cooling facial globes in the fridge, so they're nice and cold. The cooling sensation from the globes reduces the appearance of puffiness AND feels amazing. DO NOT put them in the freezer.
The globes are small and easy to roll around the contours of your face and neck. You can use these globes with a light eye cream, facial serum and neck cream.
The small globes come in a compact box that fits in your tote for on-the-go facials. No fridge, no problem - Just place the globes in super cold water for 10 minutes. As you glide the globes around your face they will become less cool and that's when you know you've done enough.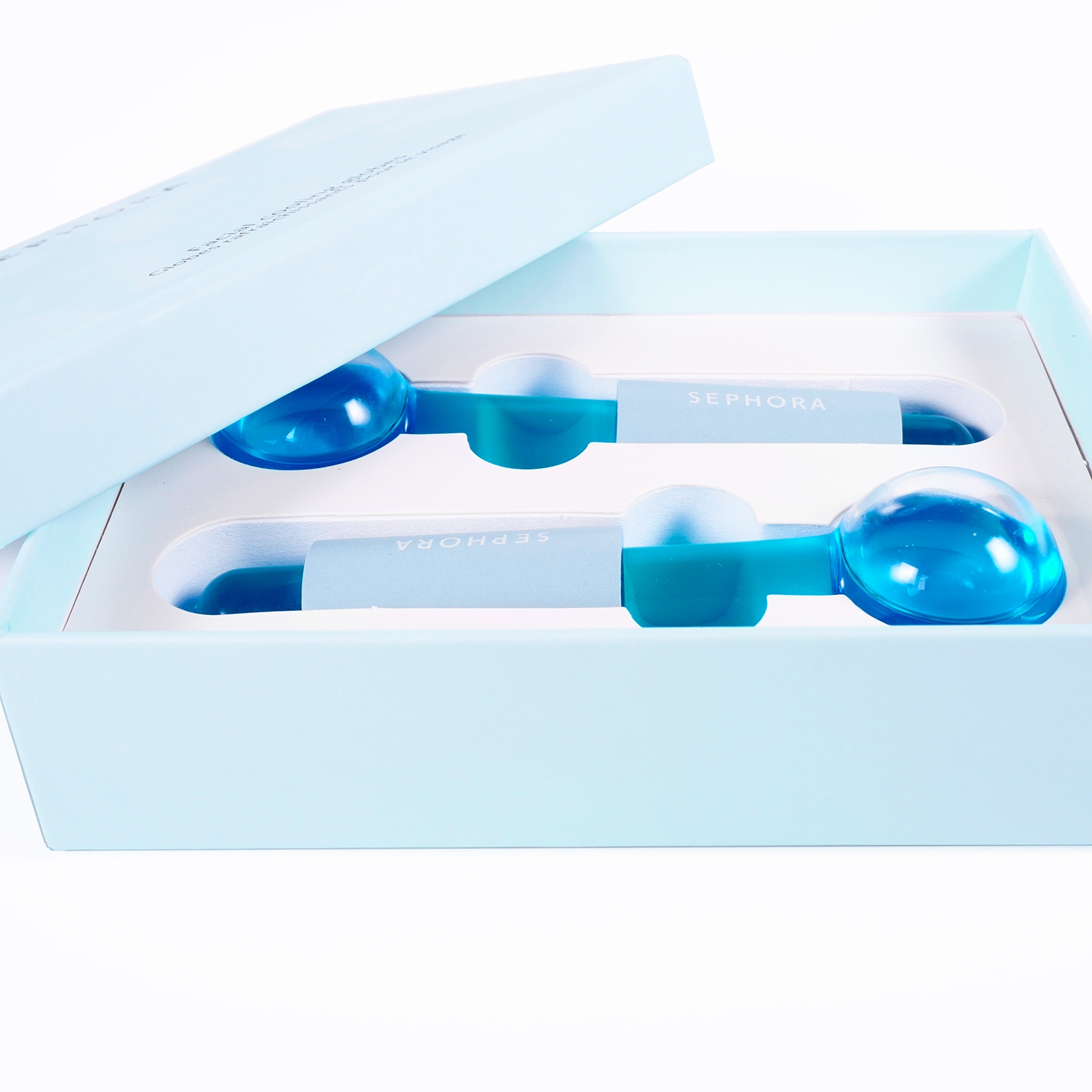 I like to start with my under eyes and glide the globes upwards. Then my face (always upwards) and for my forehead, I start between my eyebrows and glide the globes up and out in an arch shape motion. I also place the globes on the inner eye lids for about five seconds and then glide outwards to reduce my puffy eyelids.
These little cooling facial globes have landed a permanent spot in my beauty routine. Sephora Collection facial cooling globes retail for $25. I'm gonna buy these globes for all the ladies in my life..