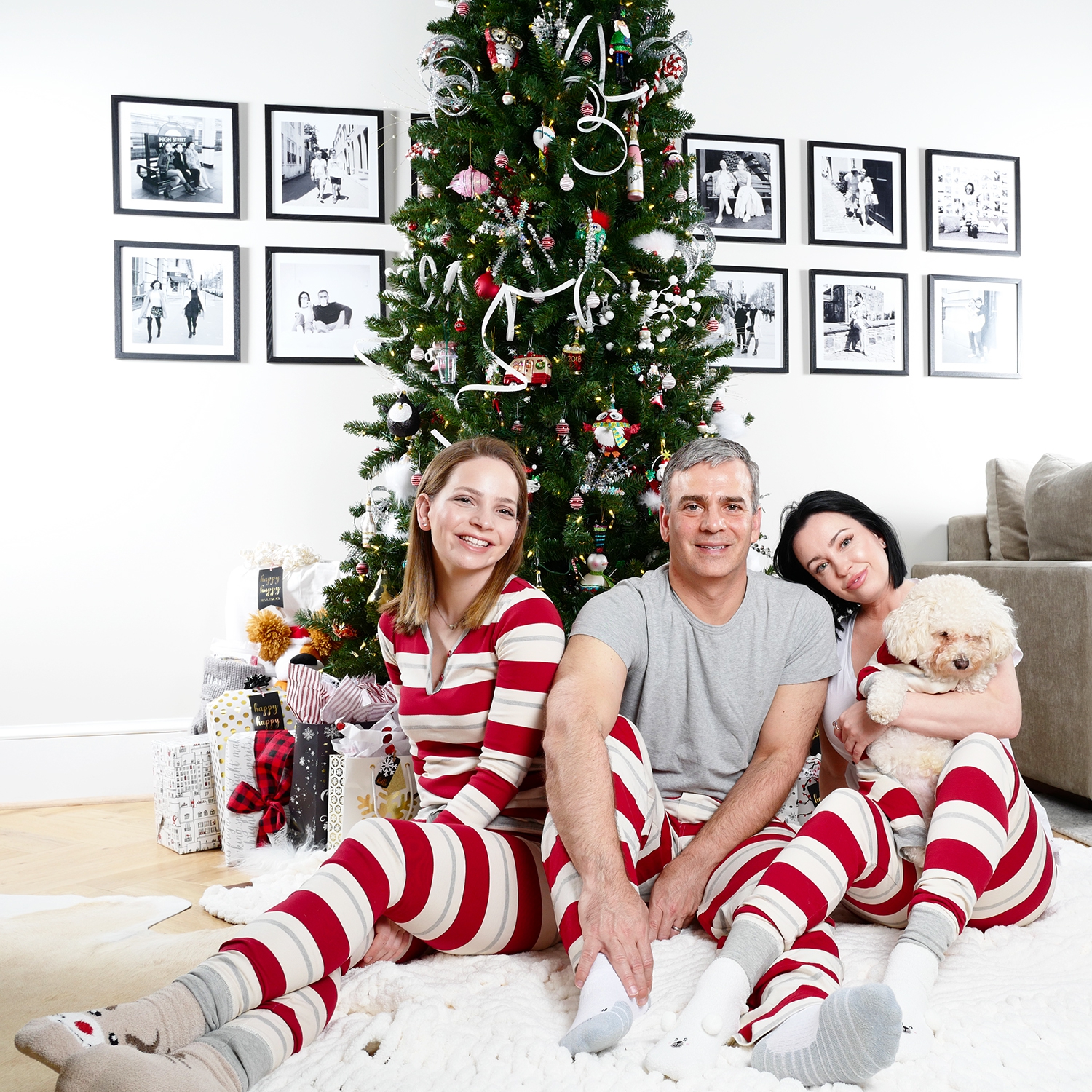 I love taking holiday photos with the fam. Every year we get a little better at the layout and poses. All of these photos were taken last Christmas. I think it's gonna be hard to beat last years photoshoot, BUT we have two additional family members this year, so I'm so excited to have everyone home for the holidays.
I always purchase Christmas attire and accessories for the family photos. Here we're wearing Lazy One Country Stripes matching pajamas for the entire family and dog(s).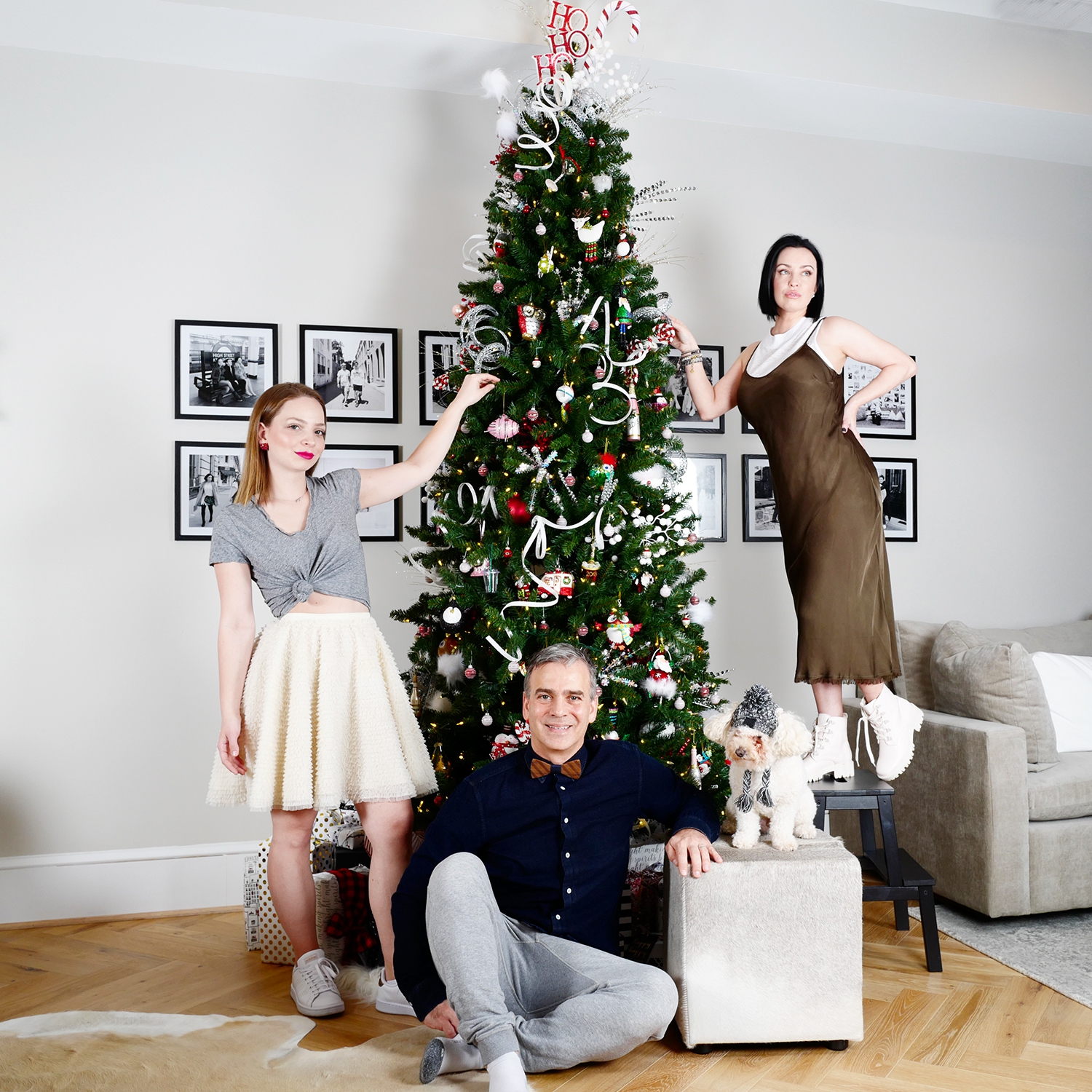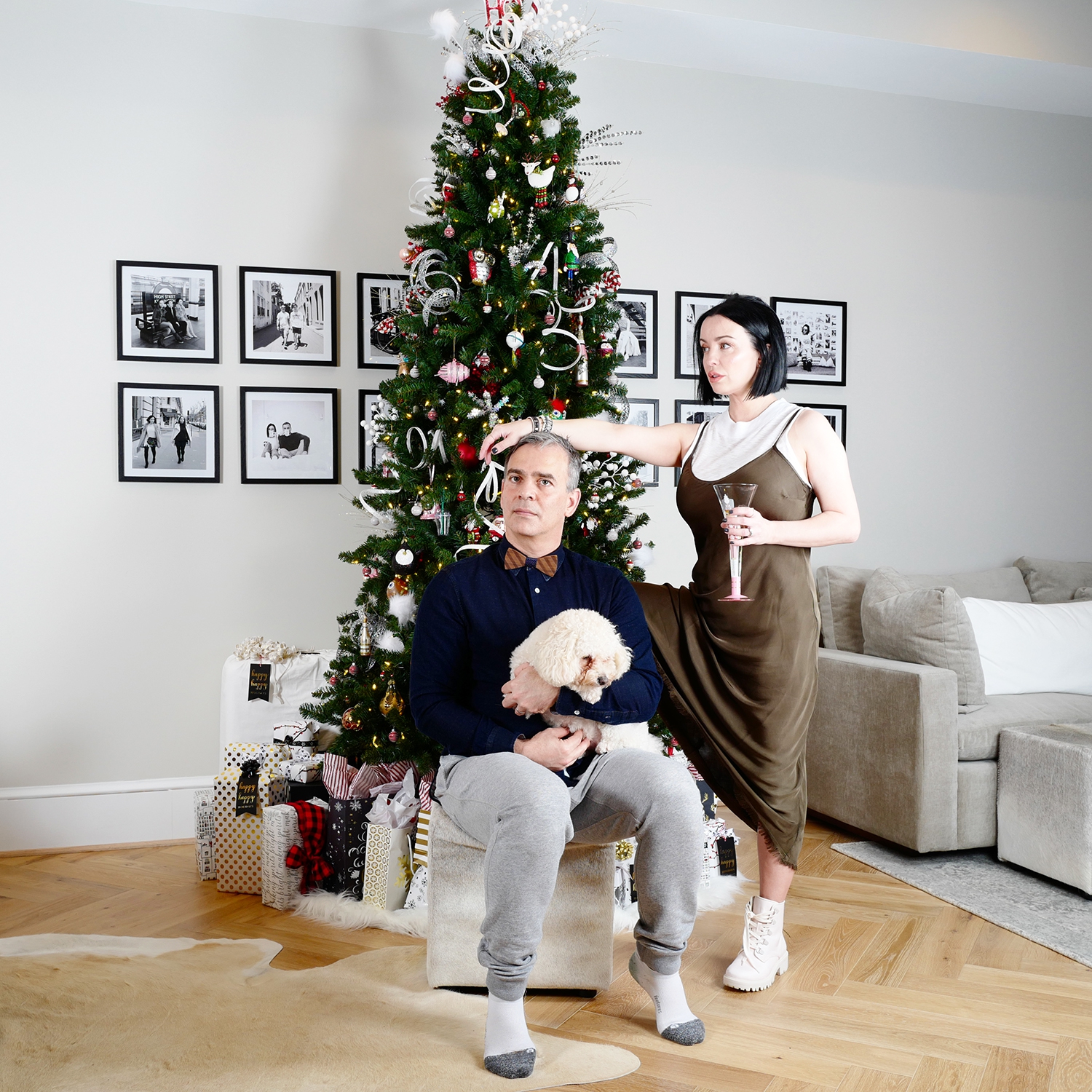 Of course we got dolled up for a chic Christmas photoshoot. The second is my favorite. Basic poses are boring, so get creative and KNOW YOUR ANGLES.
Teddy is wearing a Canada Pooch Polar Pom Pom hat. Romi is wearing a Red Valentino skirt. Ilan finally got to wear his wooden bowtie. I'm (b.a.gorgie) is wearing a Nation LTD sleeveless top, Nation LTD dress and Kendall + Kylie boots.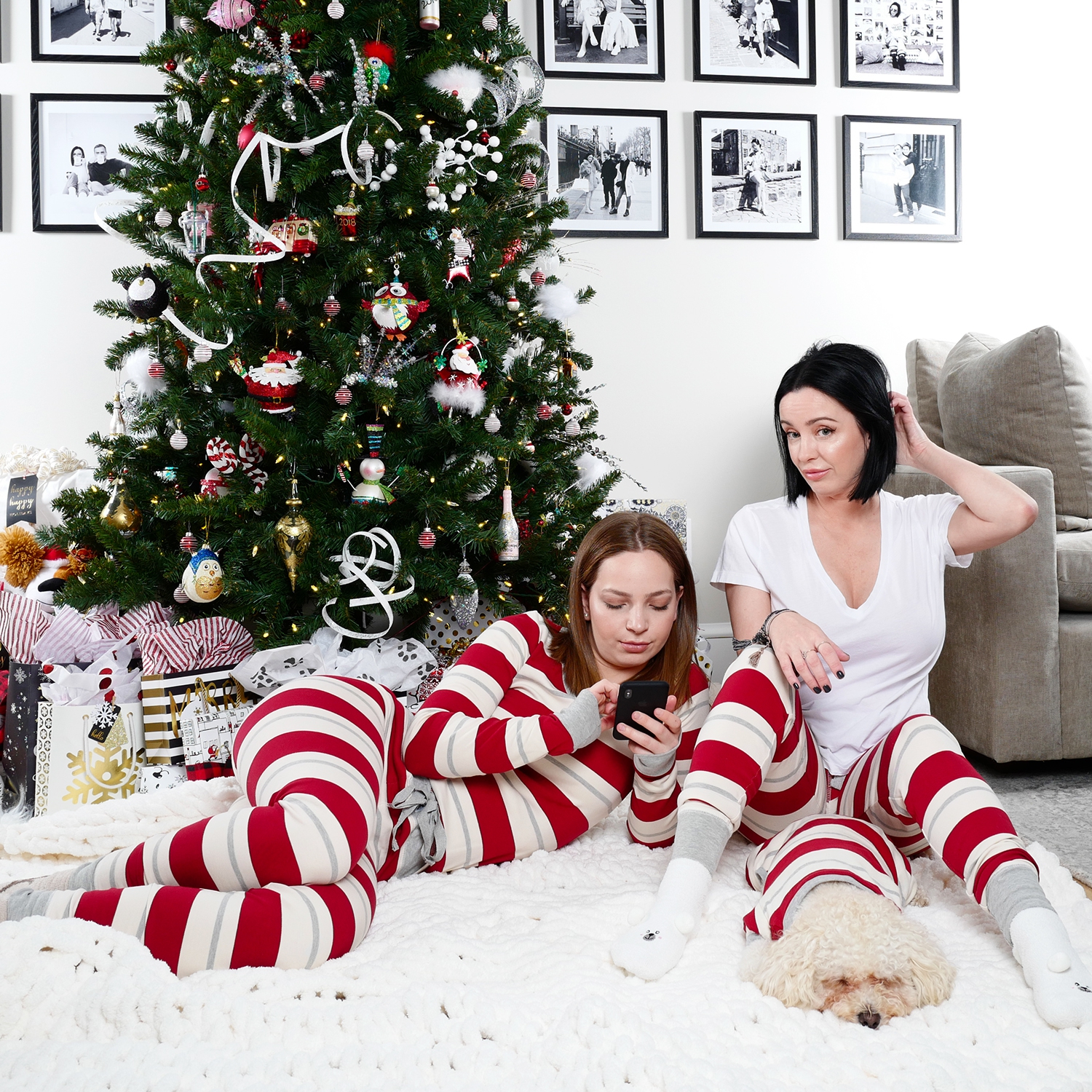 Those unintentional pics are always fun. Make sure you capture every moment. Romi and Teddy are fed up with this photoshoot. I called it a wrap a few minutes later.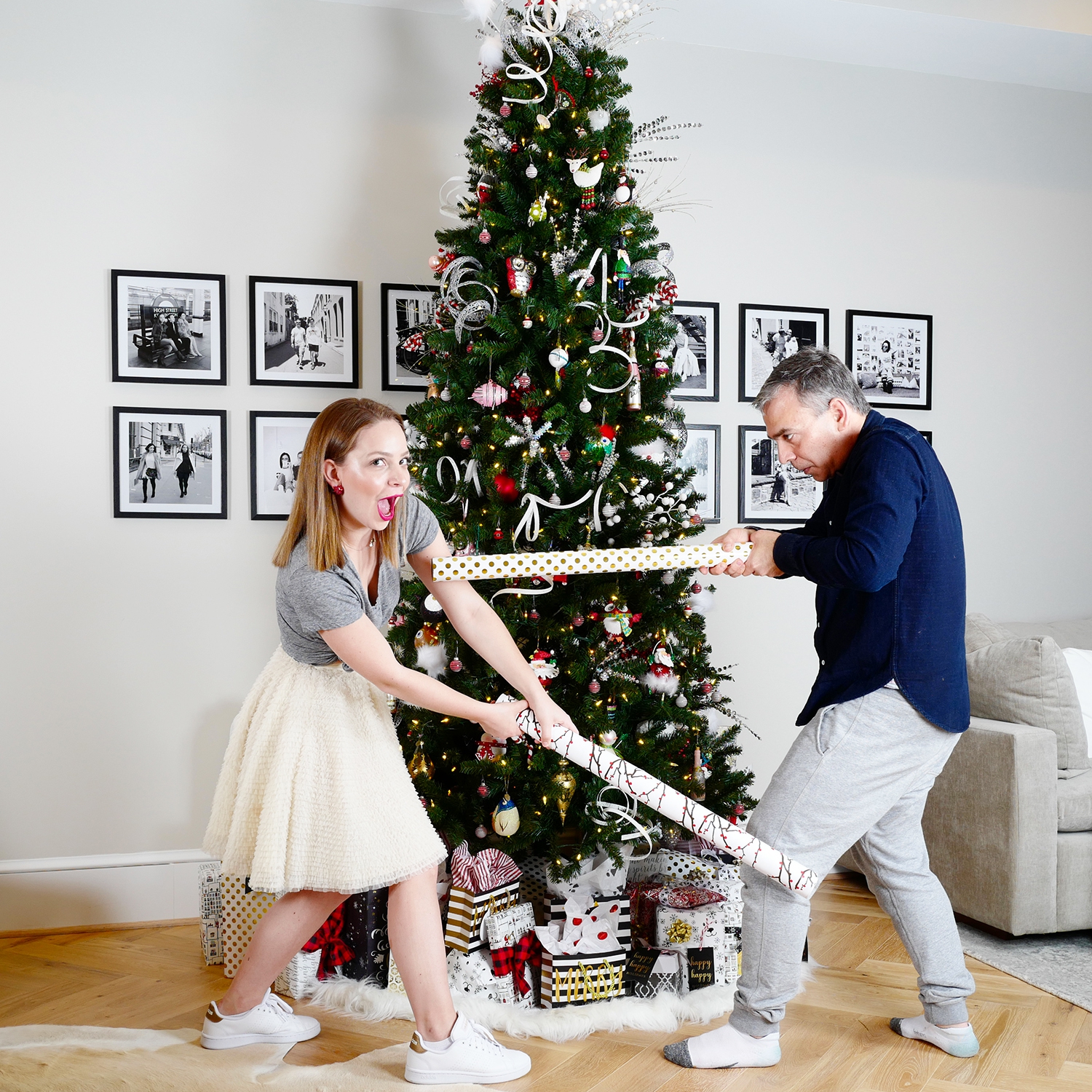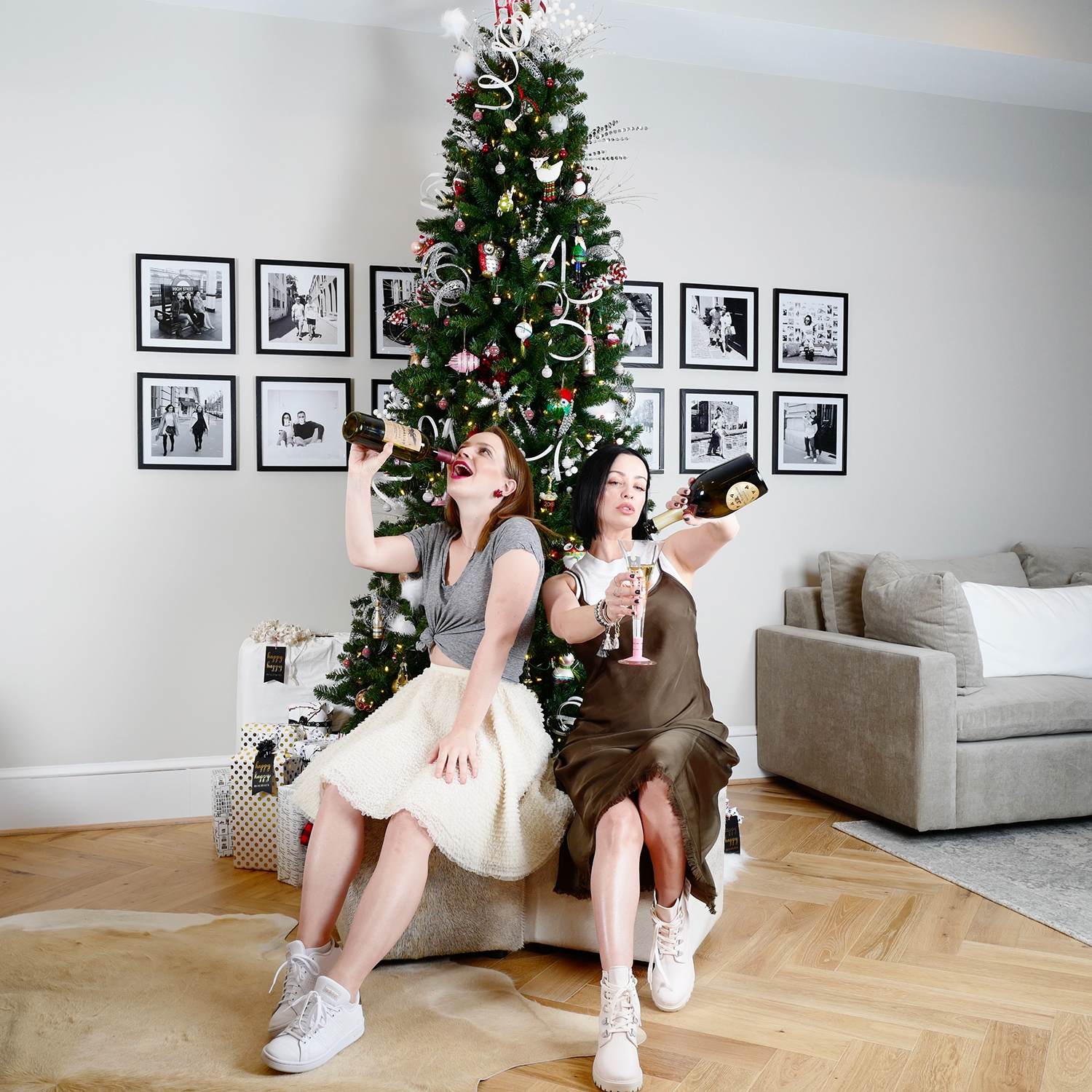 Action shots make the best photos. Think of little things you can do to create movement in your pics. Look at Ilan's face in the first photo. I think he's channeling his inner Jedi!
We had way too much fun (and wine) taking these pics. They may not be "family friendly" photos for the holiday cards, but they're perfect for instagram.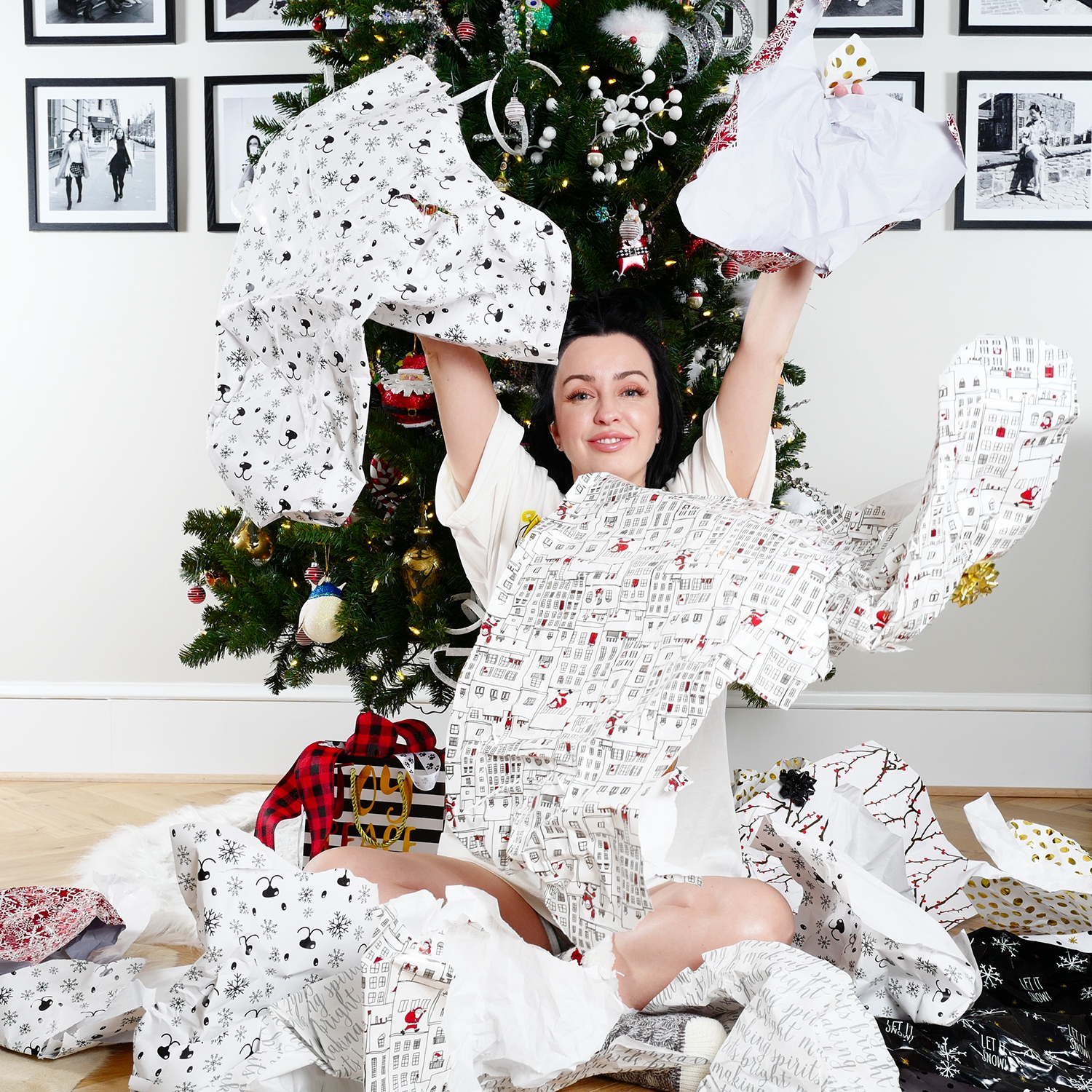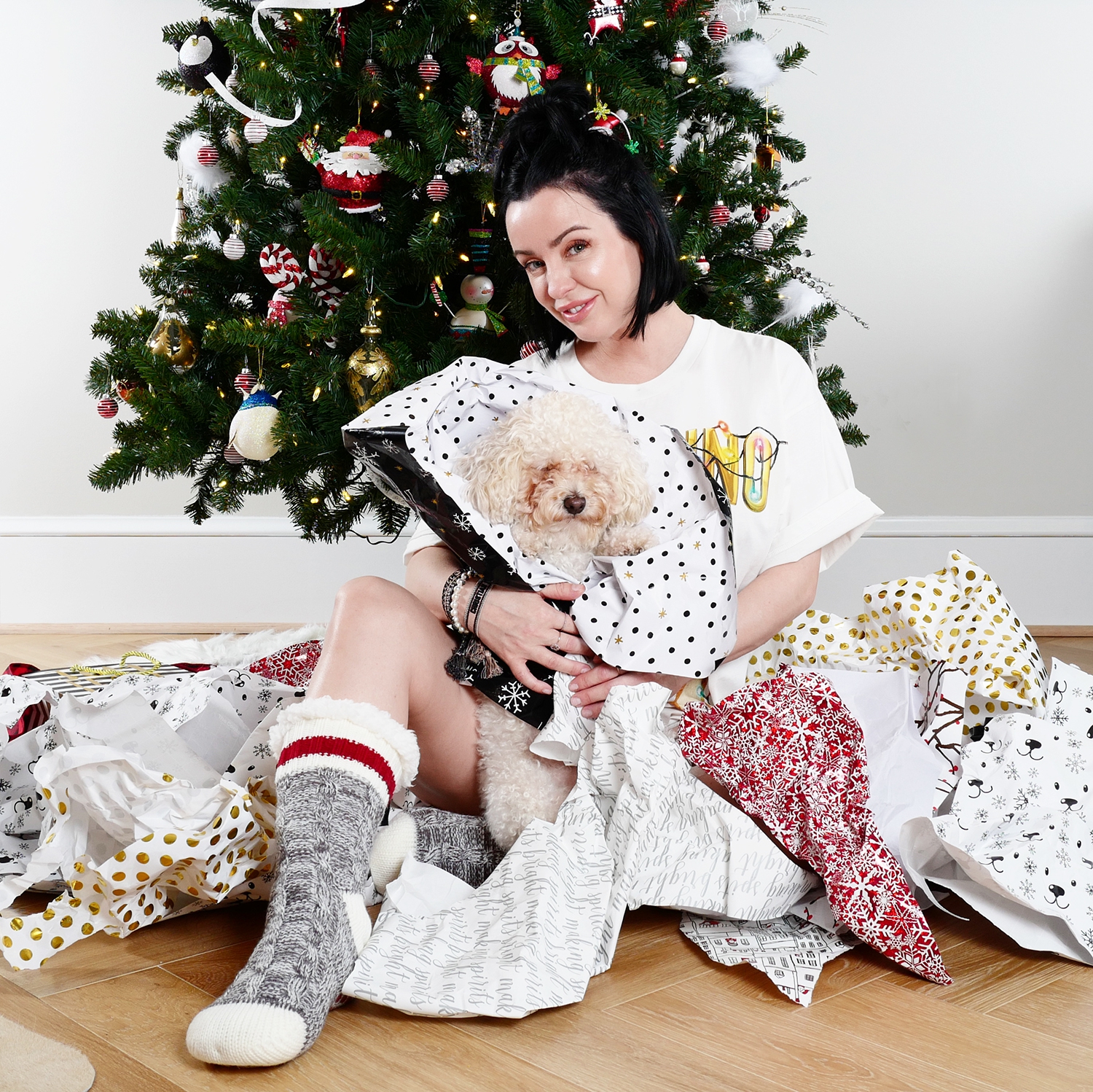 Save your wrapping paper for an after Christmas shot. Throw the paper around, take continuous pics and hope to capture a good photo. Caption it "That's a wrap!"
I'm wearing a Moschino Christmas oversized t-shirt, but you can't see it. I'm also wearing Pook Juicy Jumbos slipper socks. These are the best socks EVER! Pook is my go-to "glamping" inspired clothing and accessories .
Teddy's exhausted from the Christmas festivities and totally over these photo shoots. He slept through this entire shoot! I hope these Christmas photos inspire you to take fun and unique holiday photos.