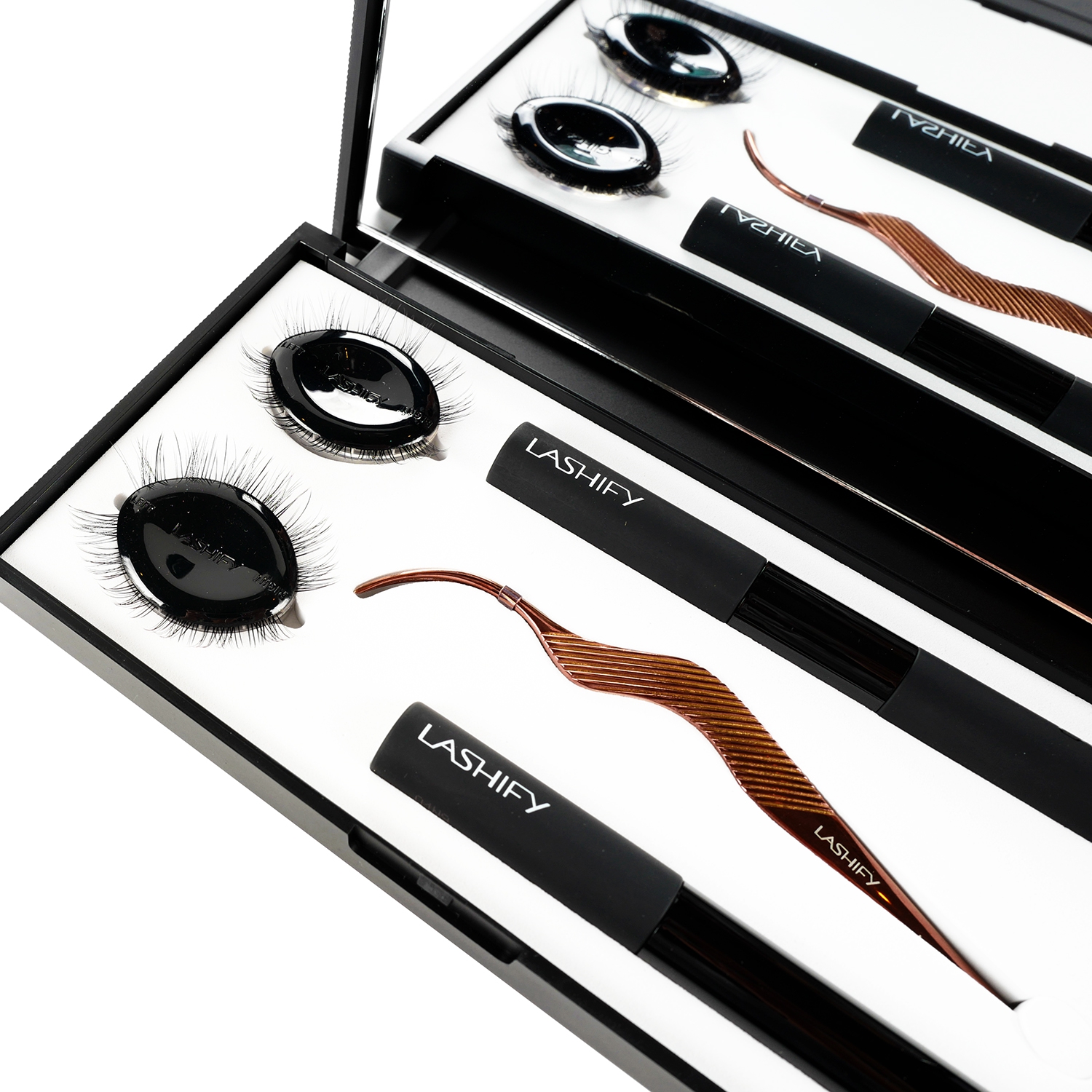 Lashify DIY lash extensions are AMAZING! The unique under lash technique allows for precise placement and is much easier than the dated over the lash technique. Finally, faux lashes that are easy to apply and give you a "natural" full lash look.
I'd recommend the Lashify Control Kit to start (pictured here). It includes 12mm and 14mm Gossamer lashes. You can choose between amplify, bold or curl. There are variety of photos of each style for your reference. I chose the amplify Gossamer lashes and love them! I'll come back to the kit..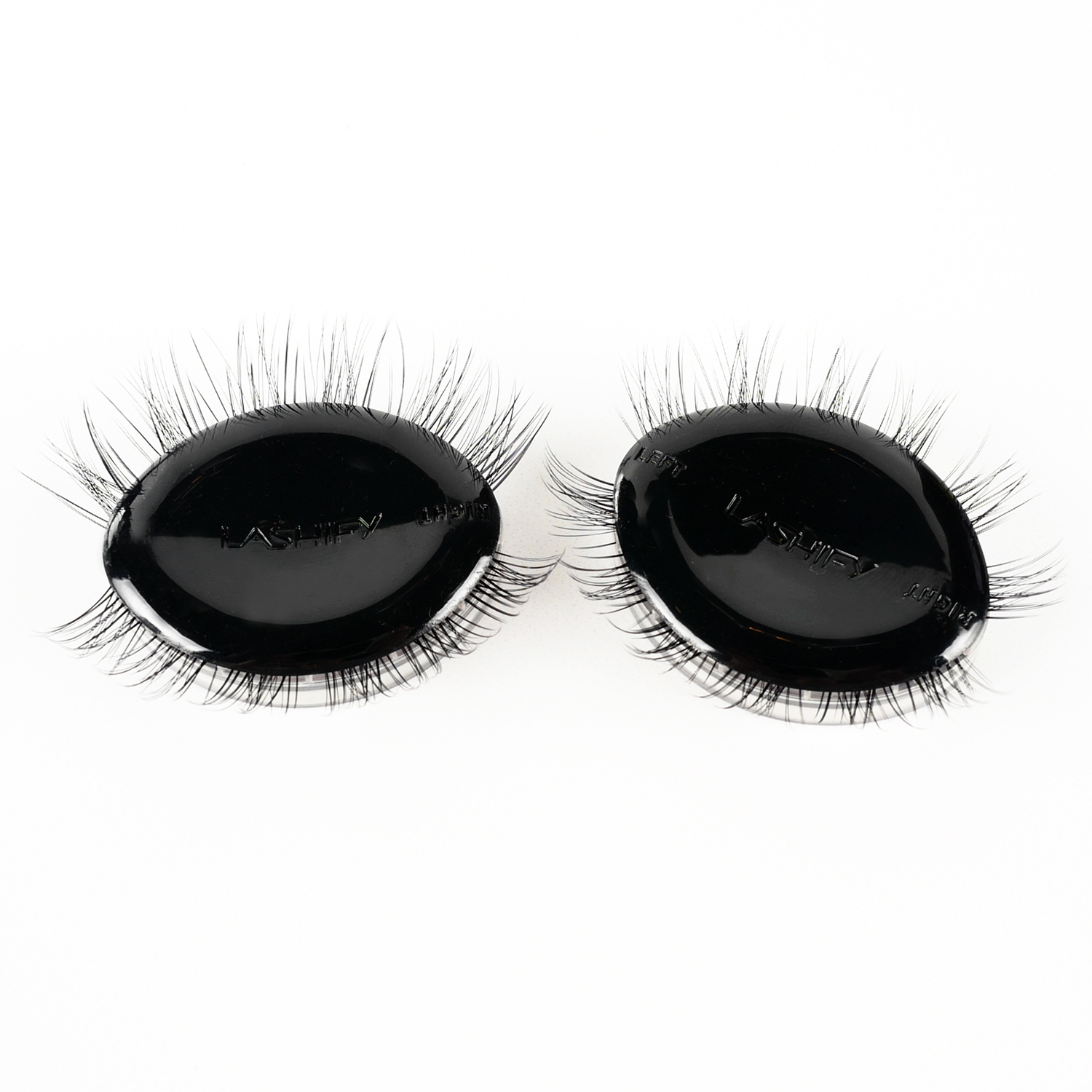 Lashify offers a variety of lash styles and each has many lengths to chose from. This allows you to customize your look, apply lashes that are just the right length for you and mix and match sizes for true customization.
There are 12 Gossamer lash sections per cartridge. If you mix and match lengths, you can get 3-4 individual uses per two cartridges with two different lengths. I like to apply two sections of 14mm or 16mm (depending on the style) to the outer lashes and three 12mm or 14mm (depending on outer lashes) to the rest of my lashes.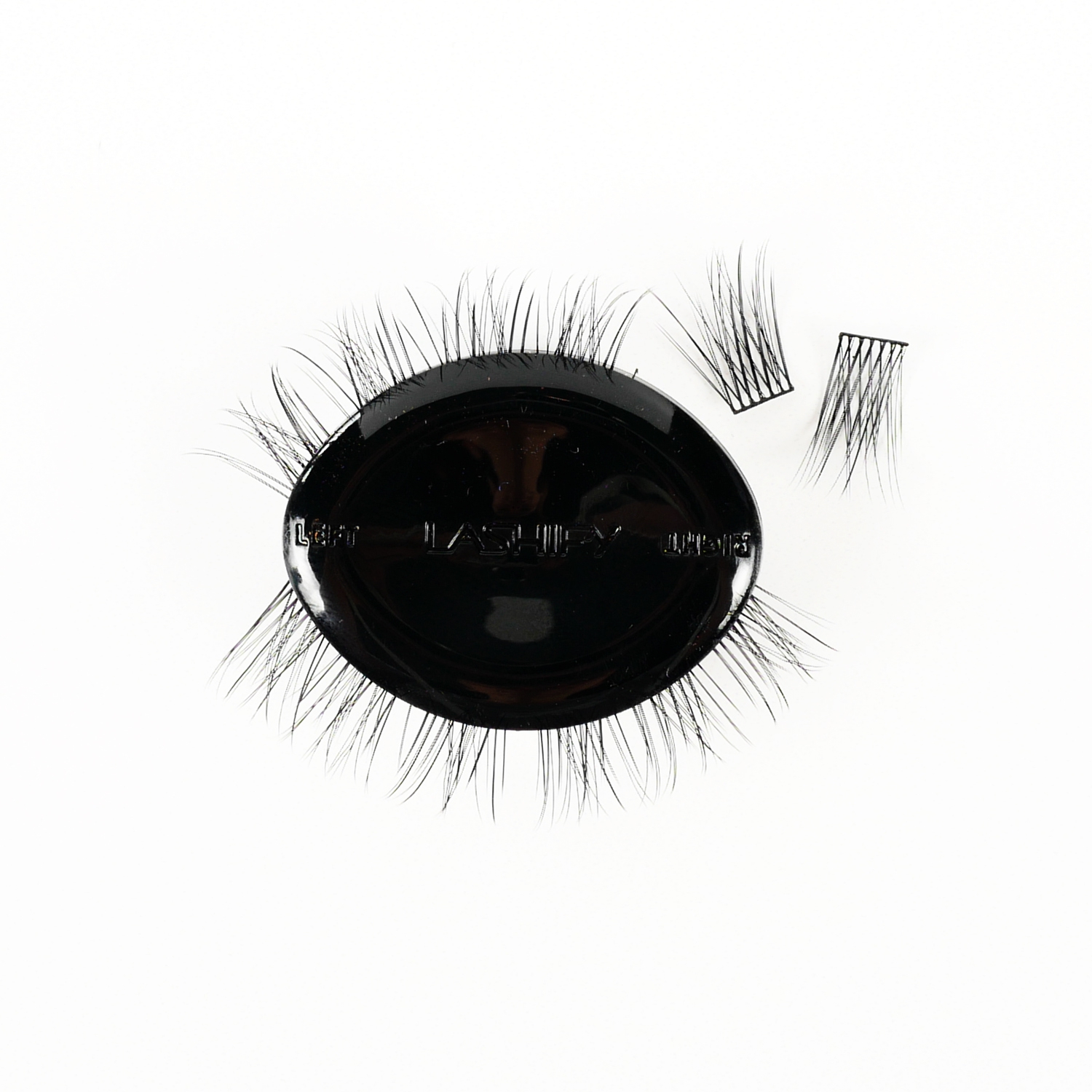 I'm terrible at applying false lashes - I don't wear heavy eye makeup and never eye liner, so the over the lash technique doesn't blend naturally.
I'm beyond happy that Lashify created the under lash technique AND divided the fibers amongst smaller lash sections, rather than one band of faux fibers. Small sections allow you to take your time applying and follow the curvature of your eye evenly. This DIY faux lash technique looks super natural.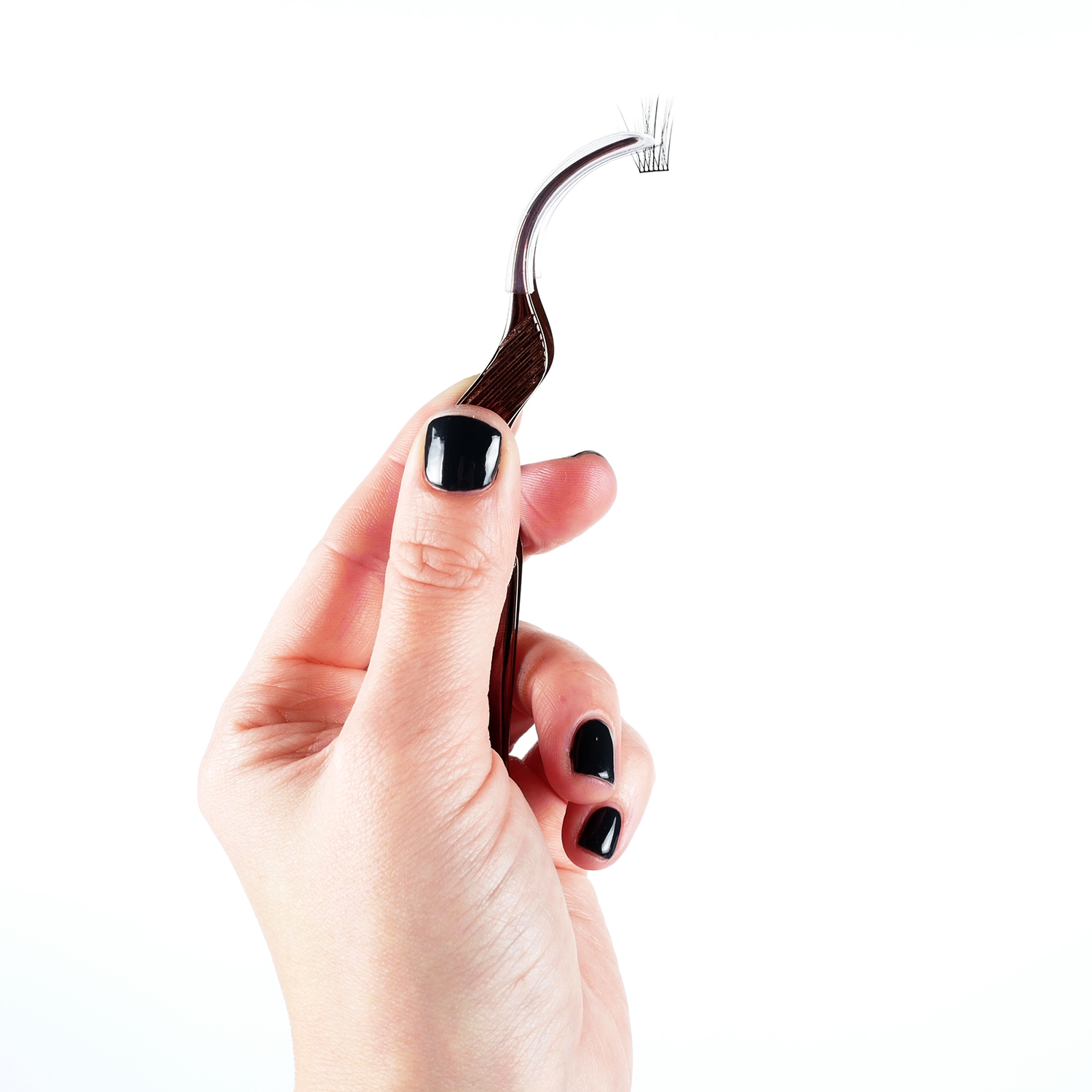 It is recommended to use the Fuse Control Wand to apply the lashes. Just turn upside down so curvature is the opposite of your eye and use the tip to place the individual sections.
I prefer to use my fingers for a more precise placement and then the Fuse Control Wand to secure the lashes. It is recommended to avoid using tweezers, because they can damage the lashes. I never listen! AND, of course use tweezers.
With proper care, these lash extensions can be worn for up to seven days. To achieve the longest wear, I recommend applying the Night Bond Gossamer Lash Formula each night, along with the Glass Waterproof Glossamer Lash Coating.
I have worn the lashes to sleep and they stay put. Albeit, I usually remove my lashes after a full day of wear, gently and thoroughly wash the fibers and store for a second and third use before discarding them. It's simply because I like my face to be super clean before bed.
Oh and I don't apply mascara on these lashes. It's not necessary - My lashes look full and my eyes super-enhanced.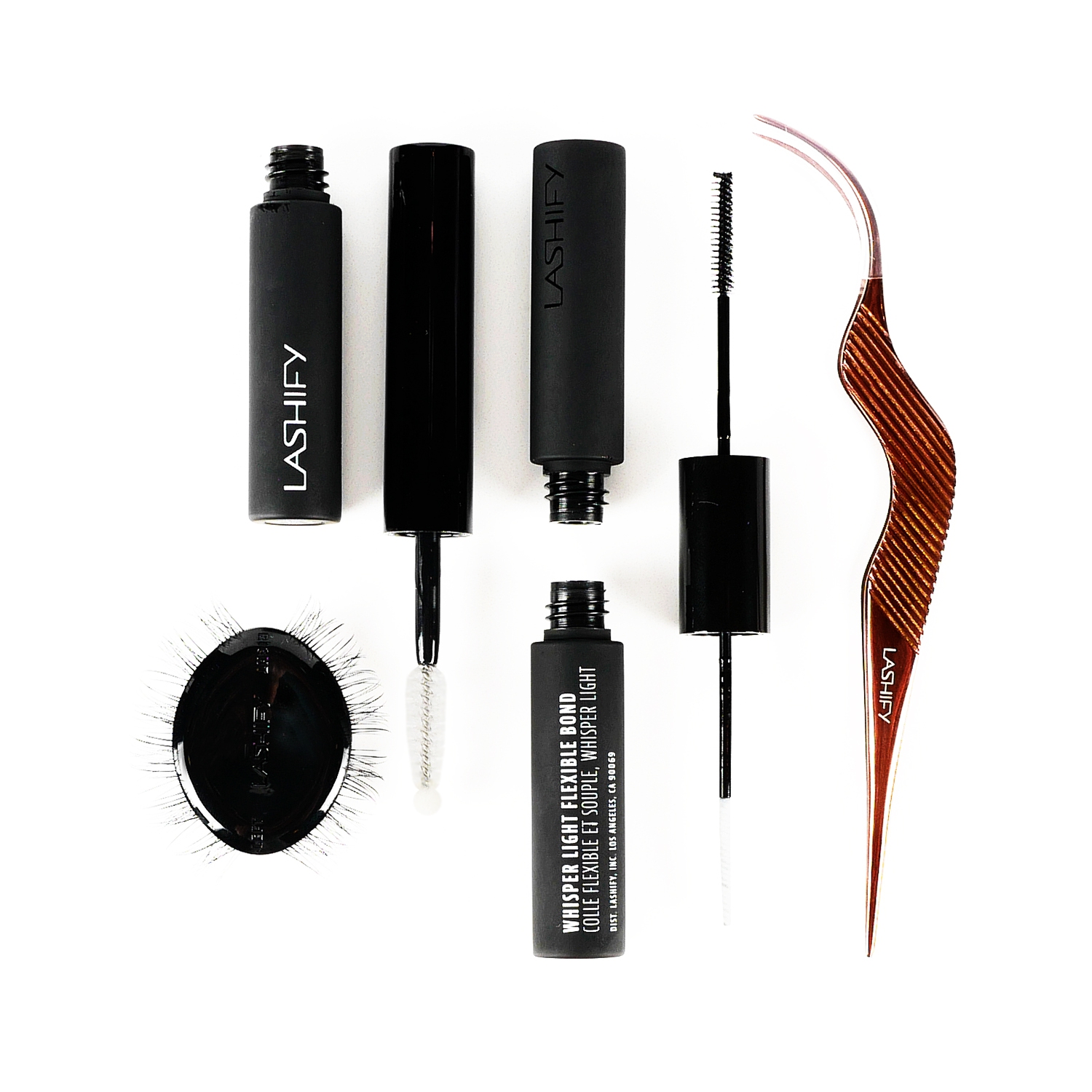 In addition to two sets of lashes, the kit also includes a Fuse Control Wand, Glass Waterproof Glossamer Lash Coating with Macro Tip and Whisper Light Dual Sided Bond with Micro Mixed Tips.
The Fuse Control Wand is designed to fit the curvature of your eyelid for precise application. There'e also removable "Wandoms" that you can put on the wand for cushiony, non-stick fuse. I highly recommend using the Wandoms.
The Whisper Light Dual Sided Bond with Mixed Tips allows you to chose between clear or black adhesive. The hypoallergenic glue should be applied under your top lashes, along the lash base. A little goes a long way and you want to avoid your liquid line.
This dual sided bond has micro tips and is easy to apply. I find the black adhesive blends better than the clear (which is kinda white). Black gives a more dramatic look. The small mascara-like wands make it easy to apply a small coat under the lashes. Don't go to the tip of your lashes - If you do, I recommend removing the adhesive with your fingers. Glue all the way to the tip of the lashes will hinder the flare effects and cause clumping of the lashes.
The Glass Waterproof Glossamer Lash Coating is a glossy coat that removes residue and stickiness. Apply immediately after setting the lash extensions and then daily to refresh your lashes and give them a sheen appearance. The mascara-like wand has a small fluffy ball at the end, so you can use the brush or ball depending on your preferred application.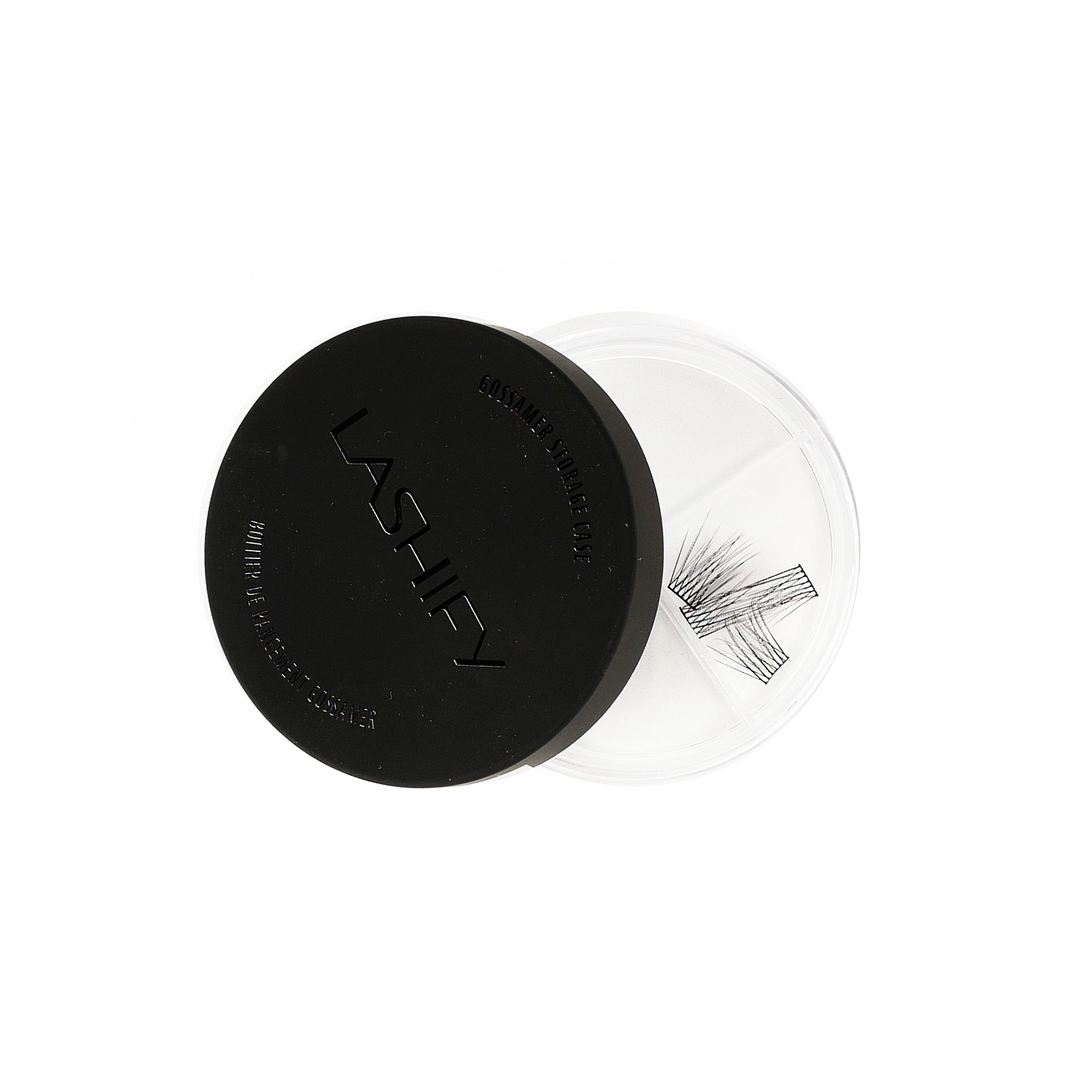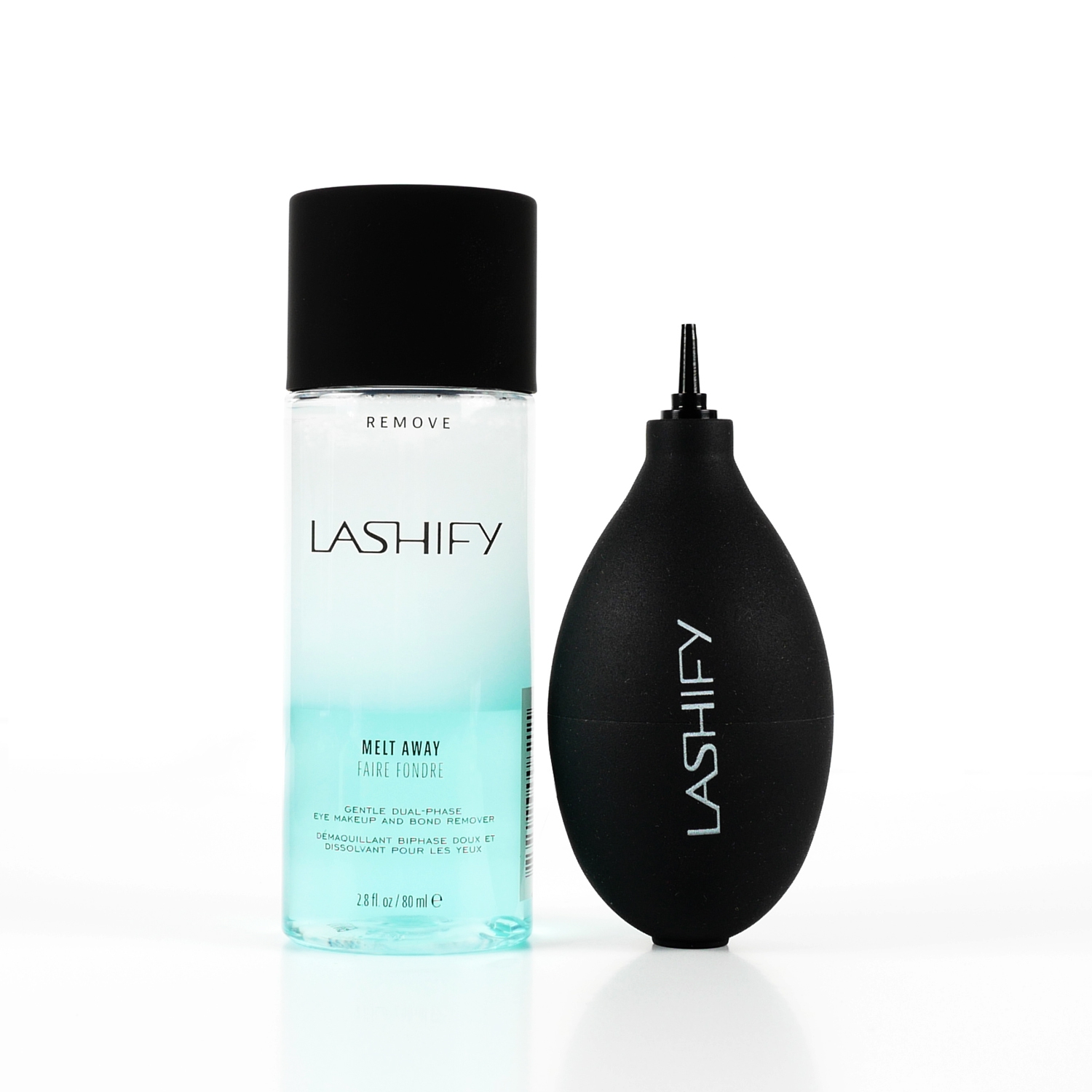 I also purchased the Gossamer Lash Storage Case. It has four sections, so you can separate your lashes by style and/or size. This little plastic case is perfect for on-the-go and travel.
The Melt Away solution removes your lashes and eye makeup effortlessly. Soak a cotton pad with the Melt Away removal solution and gently swipe across your lashes until they come off onto the pad. Removal is easy and there is no damage to my lashes. The remover is a little oily, so I suggest a quick rinse after use.
If you plan to clean and reuse your lashes, make sure to get all of the bond off, as well as the oily residue from the remover - Otherwise, the lashes won't cooperate the next time you use them.
The Blow tool allows you to dry your lashes faster. Just give it a squeeze and allow the air to set your lashes quicker.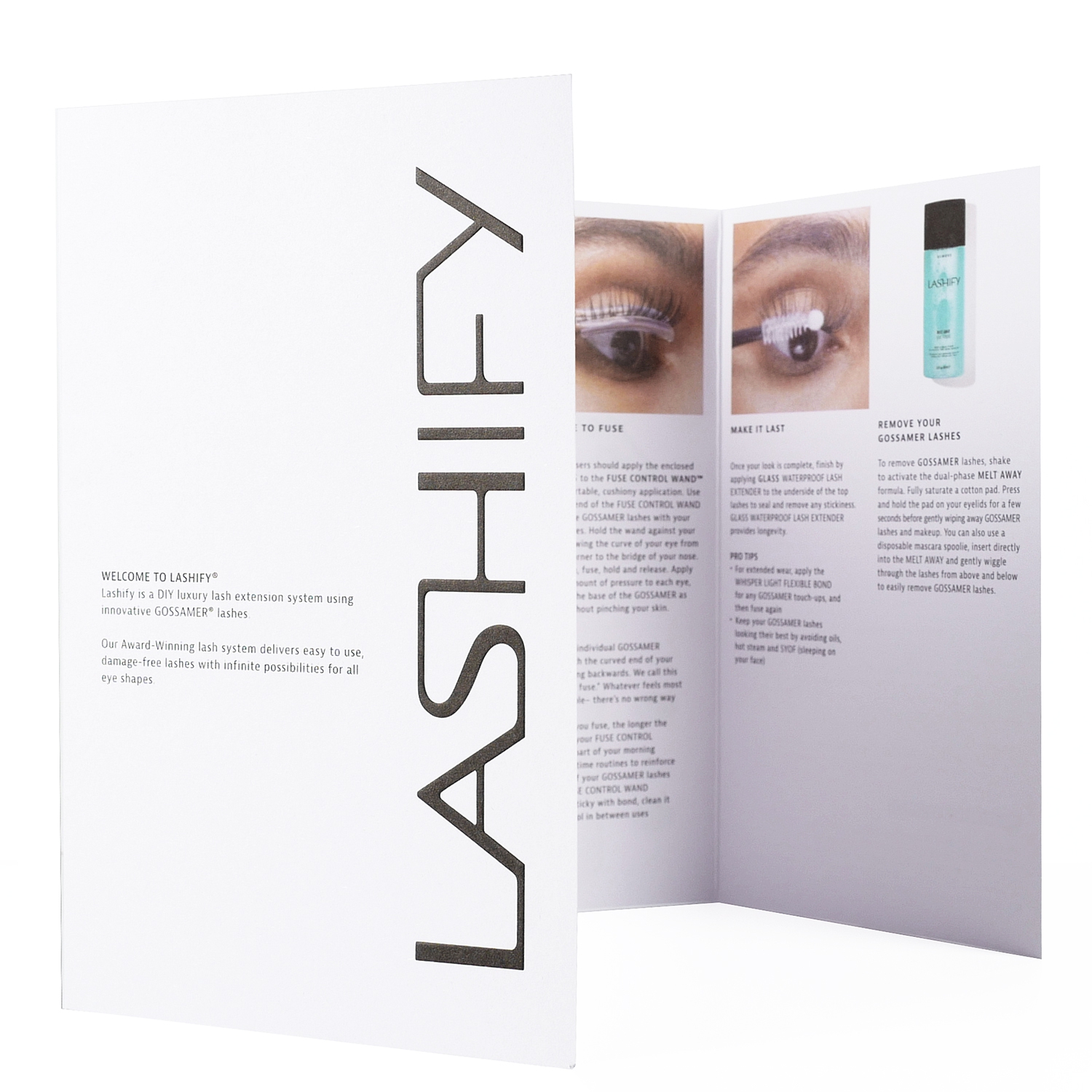 I don't know if each order comes with a Gossamer application manual or just the Lashify Control Kit. The manual gives you detailed step-by-step instructions for prep, application and removal.
Don't get discouraged if the application didn't go great the first time - It takes a little practice. If you are accustom to wearing faux lashes, this process should be fairly easy for you, but beginners may struggle. There are many application videos on the Lashify site for your reference.
Lashify has changed the world of faux lashes and enhanced my look dramatically. These lash extensions are a must have - Maybe the best beauty product of 2020!