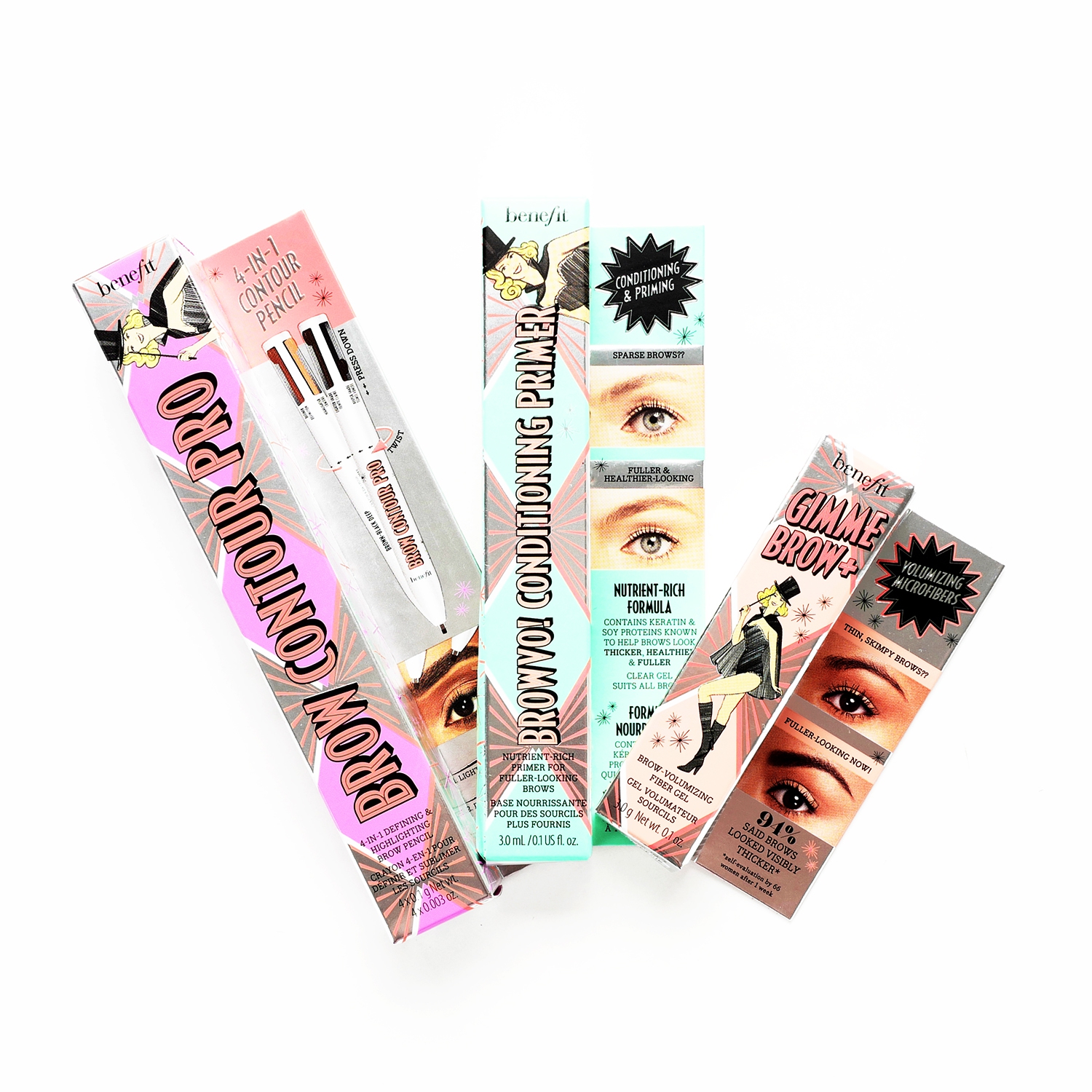 I'm not talking to the youngins with beautiful, bushy brows. This one is for the mature women with unwanted, thin brows. Way back whenever, thin brows were in. Now we're stuck with over-plucked pencil brows AND thinning hairs that come with age. It's an impossible brow battle! There are many products that may induce thicker brows, but for some of us, the hairs are too long gone.
For a more youthful, full-brow look, eyebrow makeup is your hero! These three brow products will enhance your brows dramatically..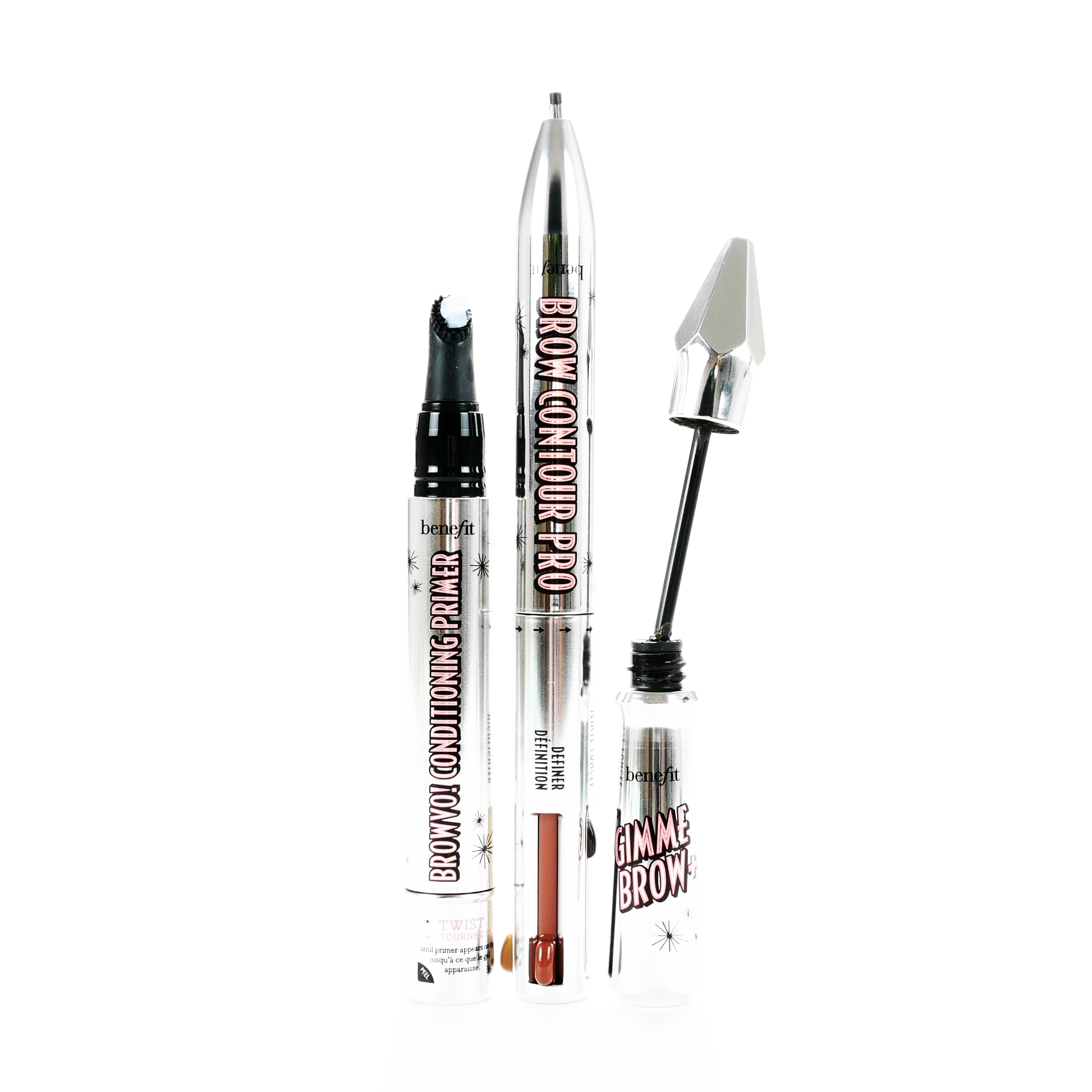 Benefit is one of my favorite brands. The Benefit brow enhancing product lineup is lengthy and impressive, but these three combined, will give you that Instagram worthy pic. I reference Instagram often when referring to an enhanced or fabricated look!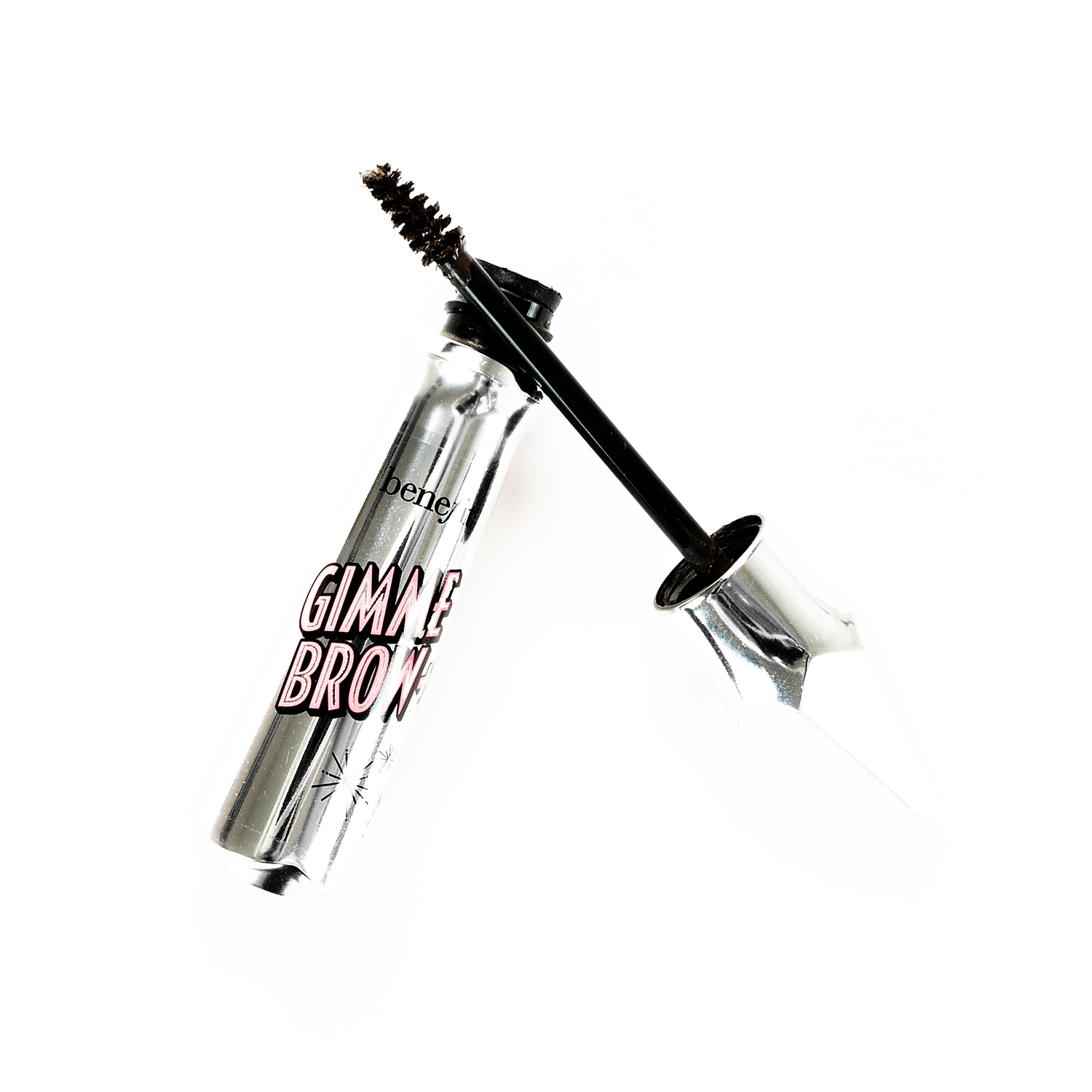 Benefit Gimme Brow + Volumizing Brow Gel is a must-have and the only product I absolutely need. Even on those no makeup days, I still apply Gimme Brow.
The tapered brush allows for precise application. The tinted gel has microfibers that adhere to the hairs and skin for a natural, full look. The formula is buildable (I recommend layering). Apply from the arch to the end first (these hairs should appear darker) and then use the leftover gel on the brush (before double-dipping) on the inner brow hairs. Always pull the arch to end hairs down and the entry hairs upwards.
Gimme Brow gel is water proof and lasts all day (unless you take a nap on your face). It is available in two sizes - the mini is perfect for on-the-go touchups and travel.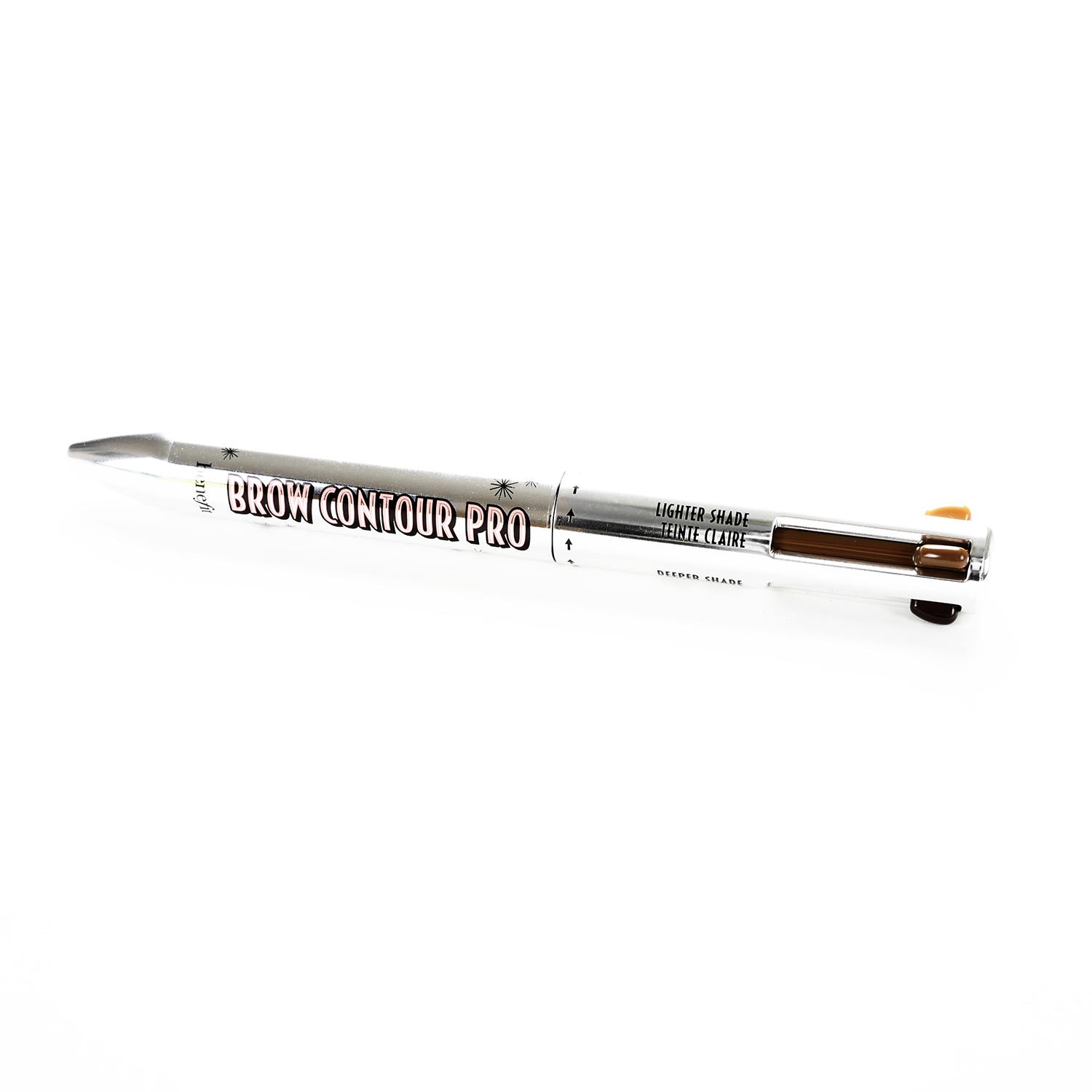 The Benefit Brow Contour Pro 4-in-one Defining and Highlighting Brow Pencil is all you need to create defined, fuller brows. The small pencils allow you to shape your brows with ease - Although, it may take little practice.
The multi-tasking pencil has four shades to define and highlight. This 4-in-1 pencil will eliminate a few products in your makeup bag and is perfect for on-the-go touchups and travel.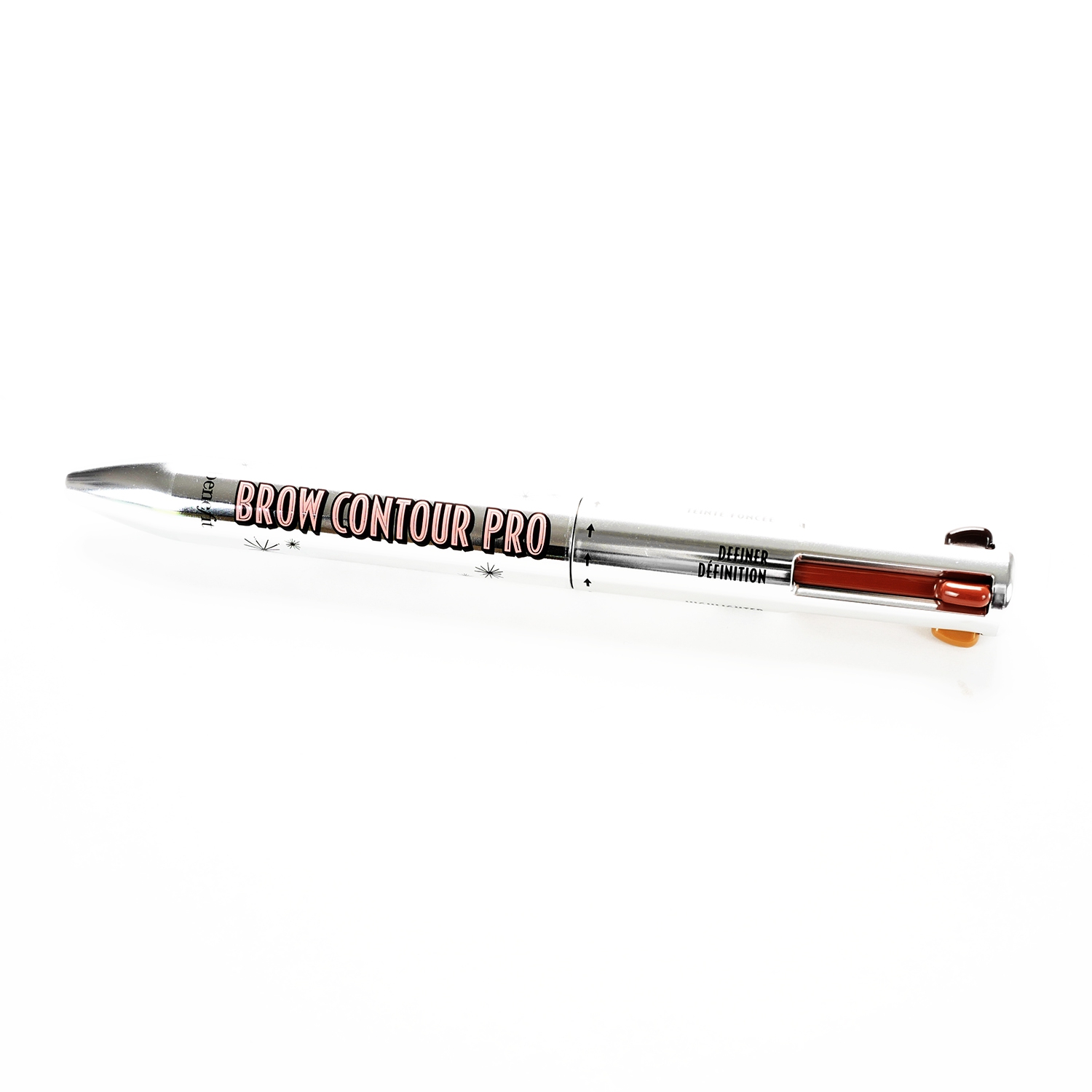 Click the intended tab and the non-sharpen pencil appears. Twist the end to push the pencil out of the slim plastic tube. Use the lighter shade to fill in your brows from start to end and then the darker shade for a more intense brow look. Apply the definer below the brow from start to end and the highlighter from arch to end. Perfectly contoured brows!
The Brow Contour Pro 4-in-one Defining and Highlighting Brow Pencil is available in five shades. VERY IMPORTANT - these shades are based on your skin tone AND your eyebrow hair color.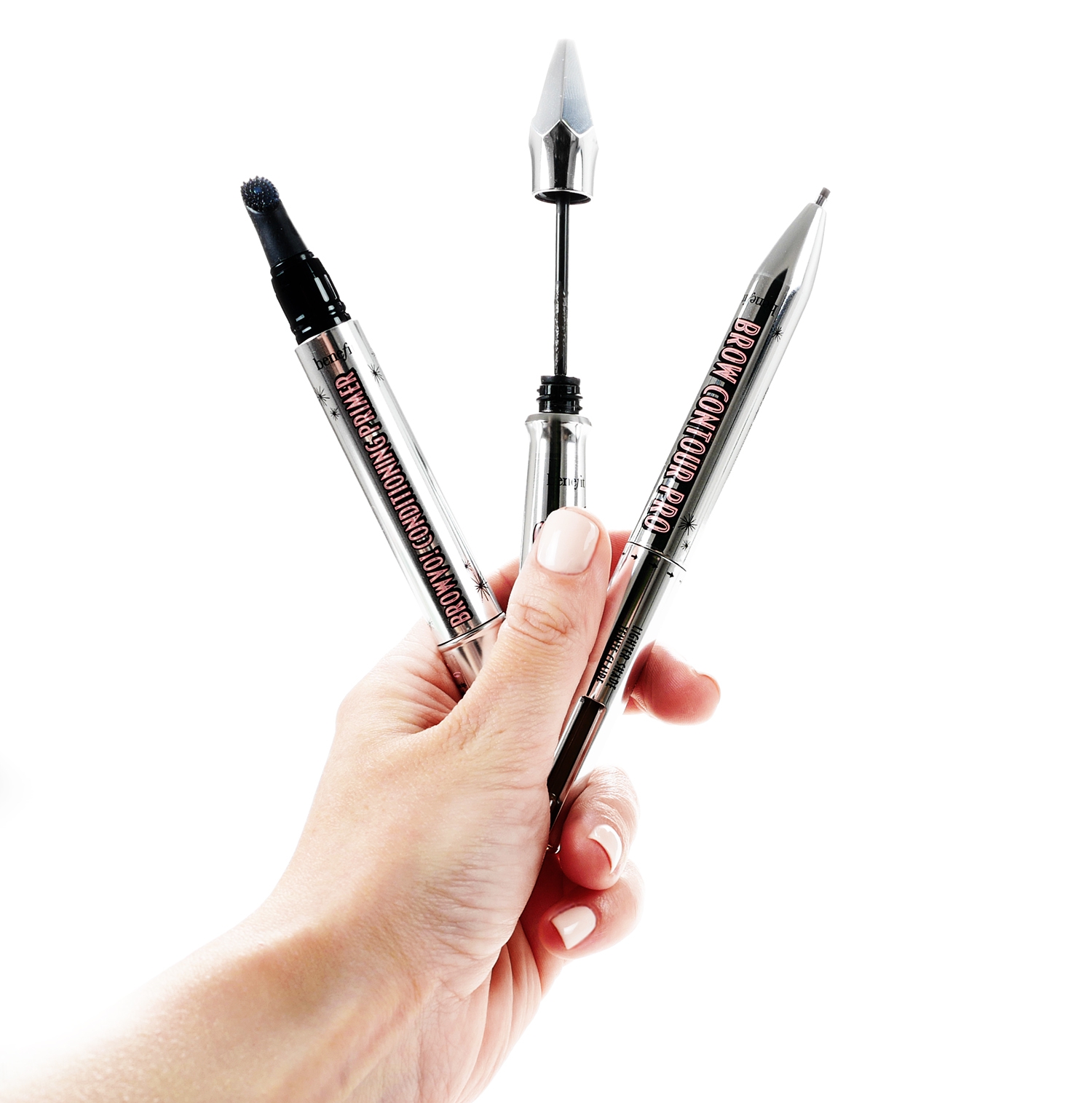 Benefit Browvo! Conditioning Eyebrow Primer nourishes and smooths your brows. Wear alone to condition or use as a primer to extend the wear of brow products. I apply Browvo! at night, so my eyebrows are super nourished in the AM.
You may have to continuously click the pen the first go, but only once thereafter for the perfect amount of conditioning primer. This double duty eyebrow primer is essential to healthy, fuller brows.