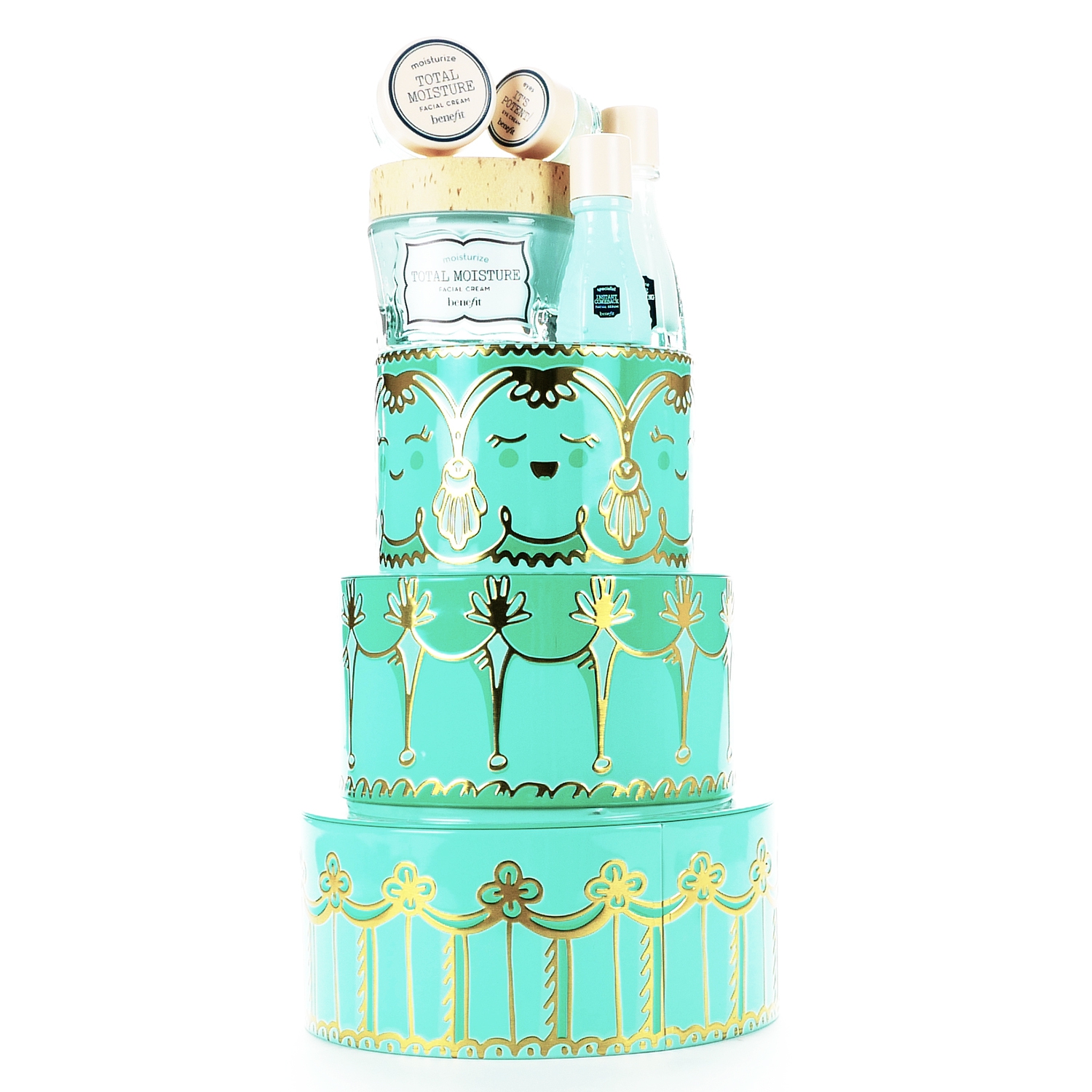 Benefit Cosmetics is fun, quirky and a premiere cosmetic brand. I'm a HUGE fan. The brow enhancing product lineup is impressive and I'm obsessed with the It's Potent! Eye Cream.
I've tried other brands, but always go back to Benefit Cosmetics It's Potent! Eye Cream It's light-weight and glides on nicely. This scent-free (love that) moisturizer absorbs quickly, leaving just enough on the surface of your skin to blend with your concealer.
I usually apply It's Potent! eye cream, then my topical medications, tinted moisturizer and anti-redness warpaint - then another layer of eye cream and concealer. Oh and I keep my eye cream in the refrigerator - it helps to minimize the "I had too much wine last night" look. This potent eye cream reigns supreme.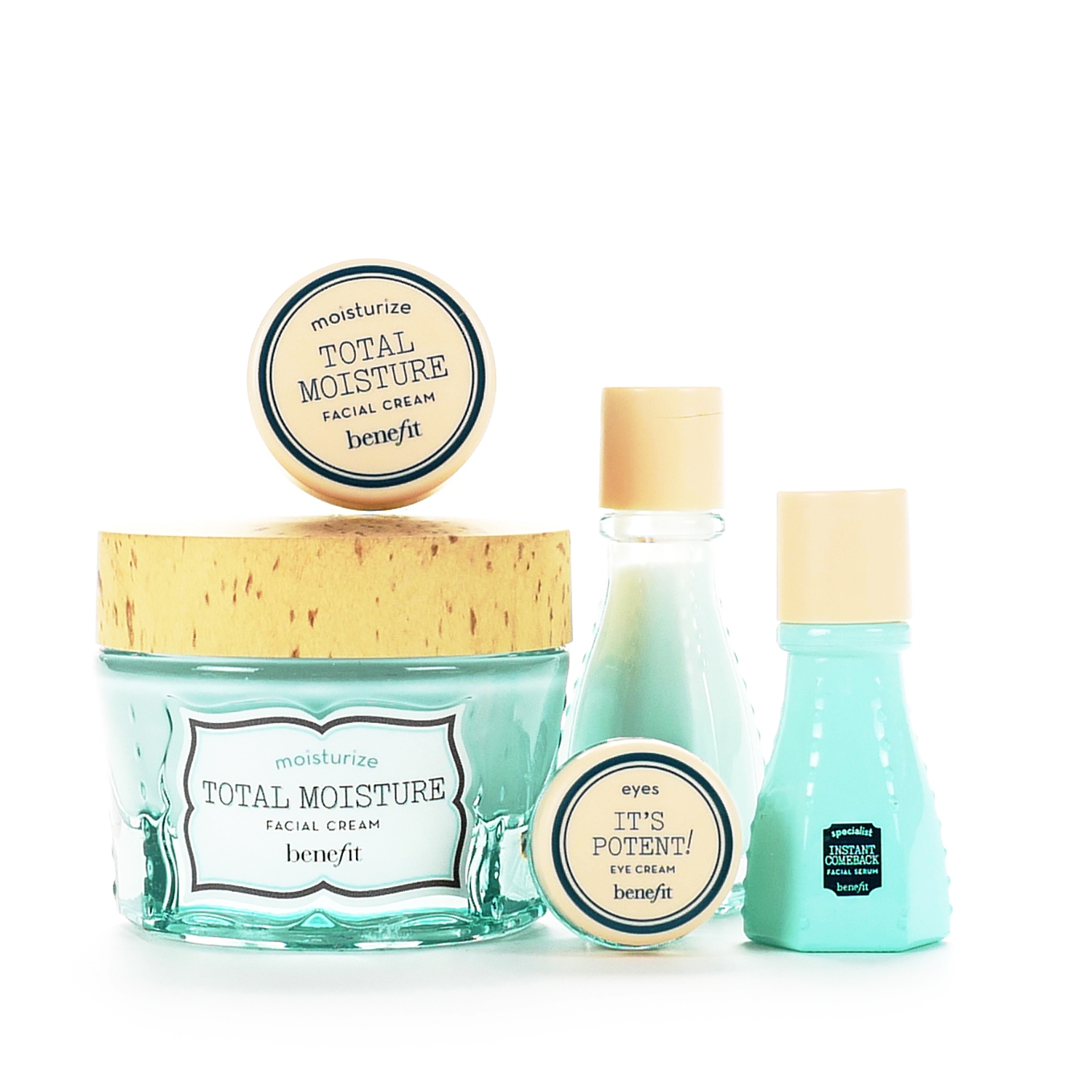 A few months ago I received a few Benefit products, including the It's Potent! Eye Cream, Instant Comeback facial Serum, Triple Performing Facial Emulsion and Total Moisture Facial Cream. Being that the eye cream is my go-to under-eye savior, I had high hopes..
The Total Moisture Facial Cream is thick and super nourishing, BUT the scent is unpleasant - like an old lady doused in floral-scented perfume. I hate the smell of flowers! The Instant Comeback Facial Serum and Triple Performing Facial Emulsion don the same scent. Benefit should have named the full moisturizing line It's Potent!
I applied little moisturizer on my hand to remind me of the scent while I write this review AND I'm getting a headache. This scent takes me back to old lady restrooms - where not even the thick layer of dust on the potpourri can mask the unpleasant scent. Apologies Benefit Cosmetics - I love your brand, but you should consider launching a scent-free lineup.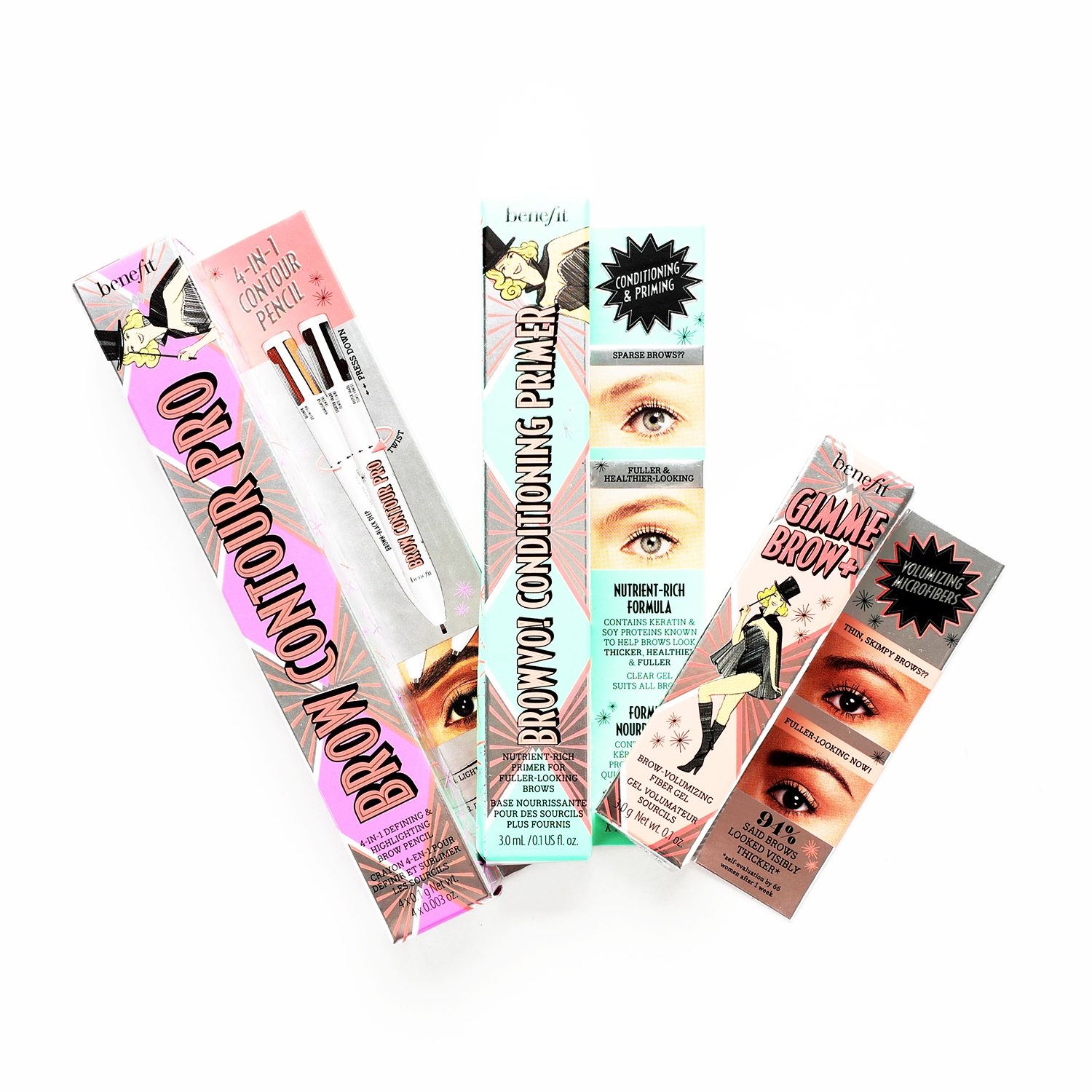 I recently posted a review about the Benefit's brow enhancing products and kinda feel bad about the "old lady doused in floral-scented perfume" comment, so I'm gonna remind you that the Benefit Cosmetics brow lineup is amazing.
For a more youthful, full-brow look, eyebrow makeup is your hero! These three brow products will enhance your brows dramatically..
The Benefit Brow Contour Pro 4-in-one Defining and Highlighting Brow Pencil is all you need to create defined, fuller brows - Although, it may take little practice.
Benefit Browvo! Conditioning Eyebrow Primer nourishes and smooths your brows. Wear alone to condition or use as a primer to extend the wear of brow products.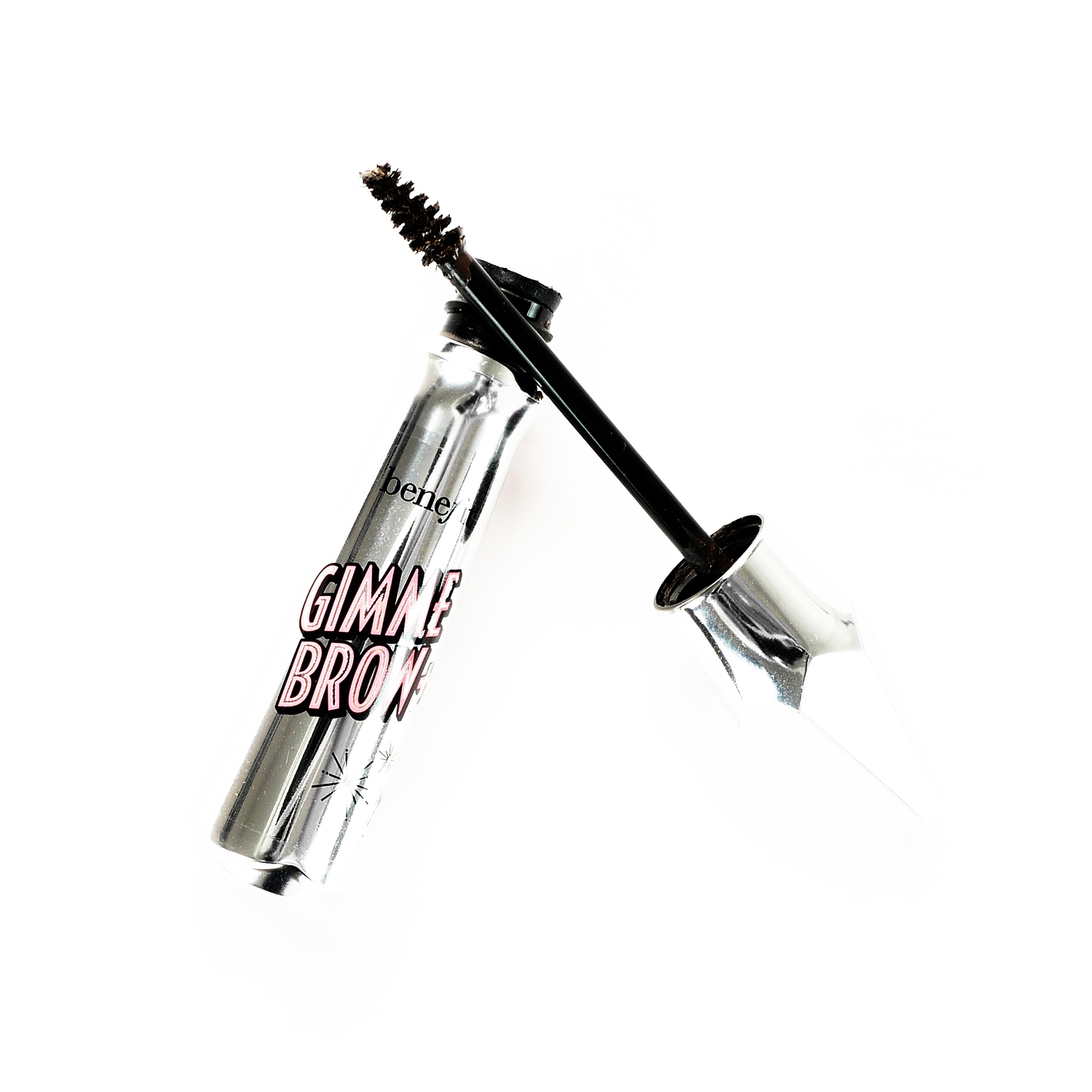 Benefit Gimme Brow + Volumizing Brow Gel is a must-have and the only product I absolutely need. Even on those no makeup days, I still apply Gimme Brow.
The tapered brush allows for precise application. The tinted gel has microfibers that adhere to the hairs and skin for a natural, full look. The formula is buildable (I recommend layering).
Gimme Brow gel is water proof and lasts all day (unless you take a nap on your face). It is available in two sizes - the mini is perfect for on-the-go touchups and travel.
Oh and the Benefit Cosmetic vending machine kiosks in airports take a lay-over to the next level. The pink, bus shaped vending machine is cute and packed with amazing products, some of which are perfect for travel. Keep an eye out for this fun shopping experience while your wandering the airport.