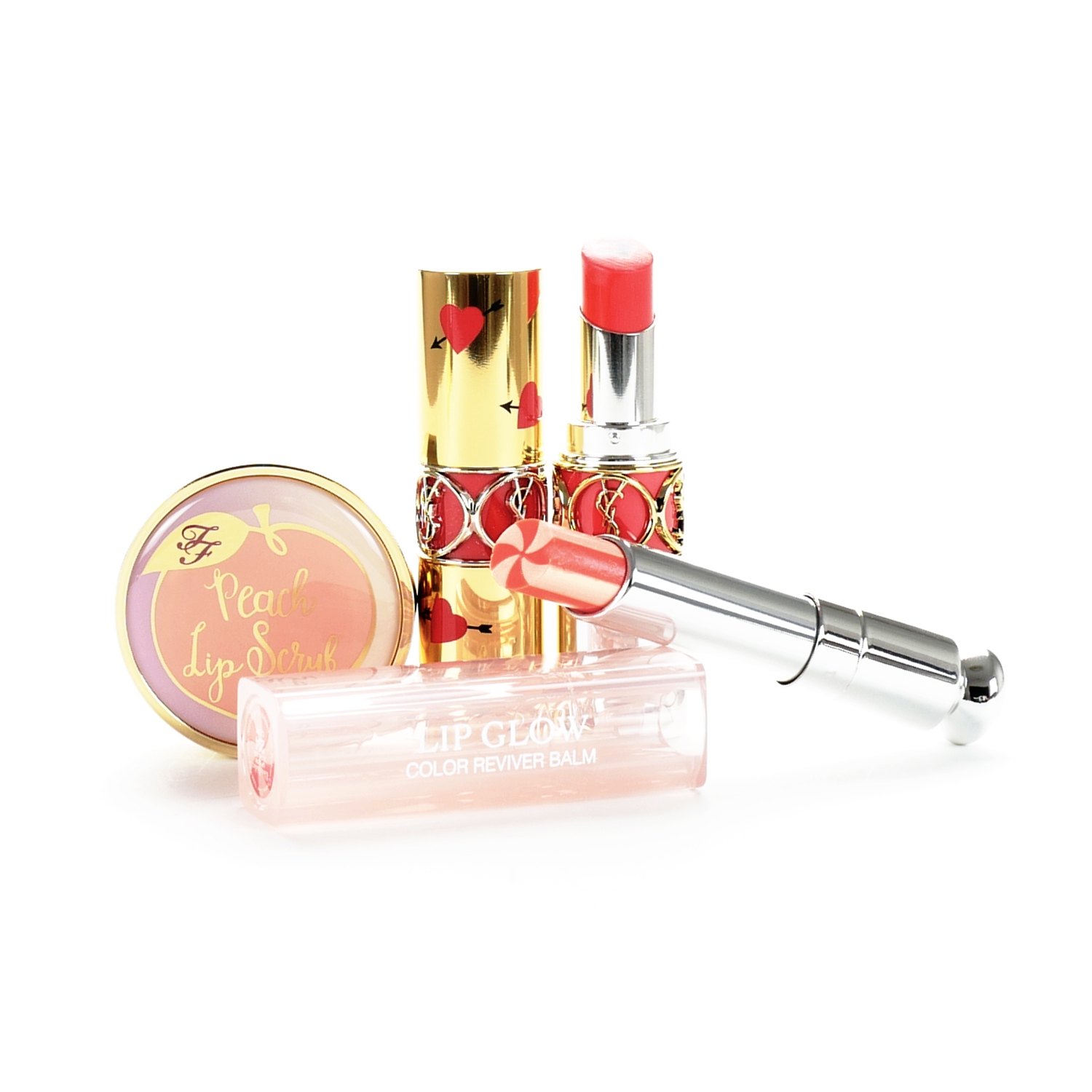 I'm addicted to lip products. I have more than one girl can possibly use before the best before date, but I can't kick the habit! My latest lip loves smell amazing and are perfect for summer. The unique tube designs are just as fabulous as the innovative products.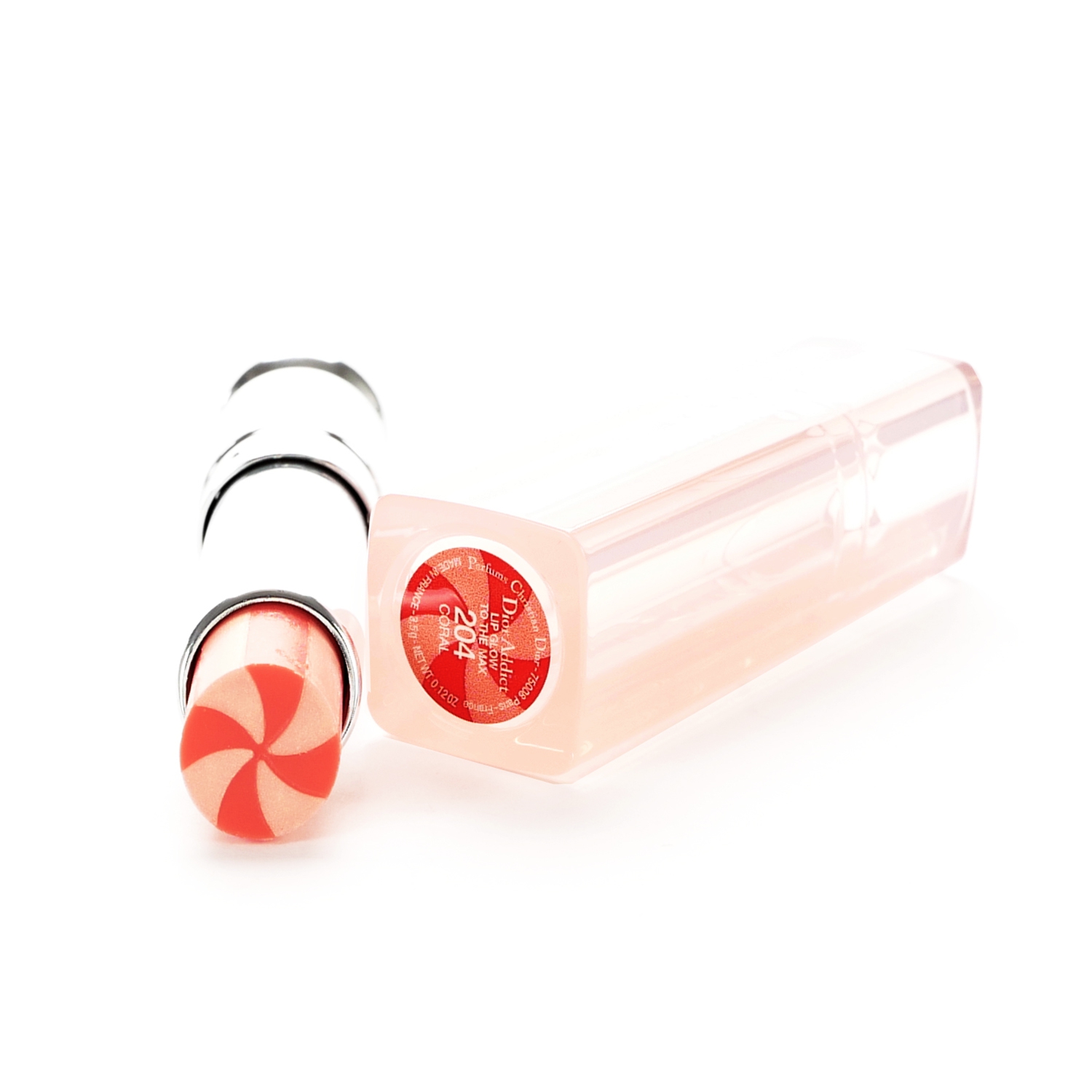 I'm a HUGE fan of Dior Lip Glow Color Reviver Balm. I have been using this balm for years. The original 001-Pink Glow is a pale pink balm that enhances your natural lip color. When Dior launched this product, it was impossible to get them, so I purchased five Lip Glow balms at time. I gave them to everyone I knew!
The Lip Glow lineup has expanded and I'm obsessed with the new Lip Glow To The Max balm. It is the first balm from Dior's Backstage Collection to feature the original glow and color. The color reviver enhances your natural lips and the pearlescent pigments bring your glow to a new level.
I'm a fan of coral shades - it goes best with my sun-kissed skin and black hair. I purchased the Dior Lip Glow To The Max in 204-Coral. I love everything about this balm. The scent is delicious, like a sweet candy cane. The two-color swirl is brilliant and the color is vibrant. This shade is a light coral/pink and has a slight shimmer. Perfect for no-makeup (but I'm wearing makeup) days.
This balm smells great, looks good and nourishes your lips. Lip Glow To The Max is the perfect summer lip balm and enhancer in one.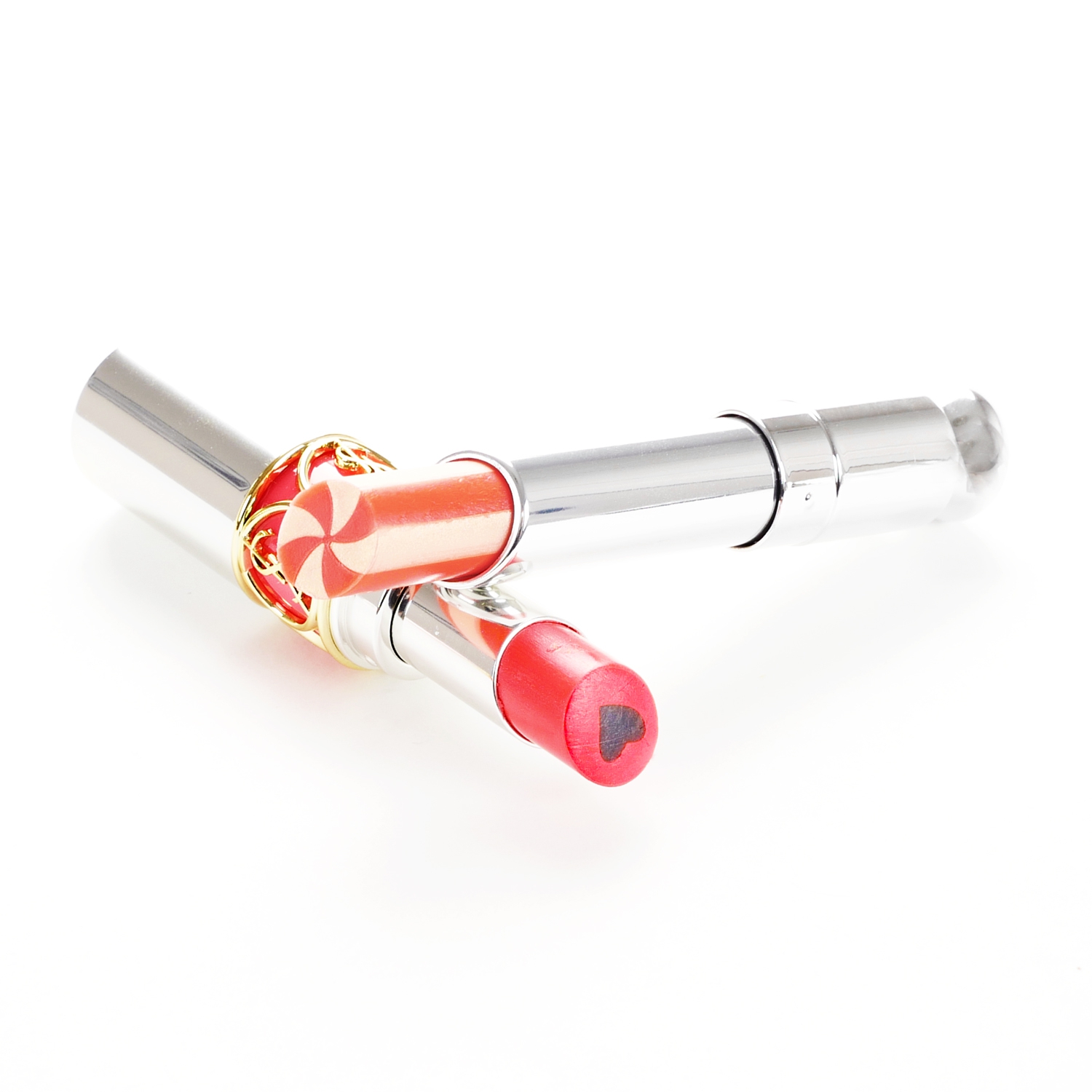 Another cute lip product is Yves Saint Laurent Volupté Plump-in-Color Plumping Lip Balm. I've been a fan of Yves Saint Laurent's Volupté collection for a while and love the new heart embellished lip plumper. I'm a self-proclaimed lip pluming addict! The only thing I won't do for a full-pout look is use one those strange suction lip plumping contraptions - looks dangerous! Back to plumping balms..
Yves Saint Laurent Volupté Plump-in-Color Plumping Lip Balm nourishes your lips - the silky texture glides on like oil, giving you high-shine look. I purchased 4-Exposing Coral. It's the perfect subtle (high-shine) shade of coral.
This balm contains peppermint oil and tingles a little when you apply it. As far as plumbers go, it's on the subtle side, but the pretty shade and shine make your lips appear hydrated and fuller.
The scent is amazing - like minty watermelon. This balm has landed a permanent spot in my handbag.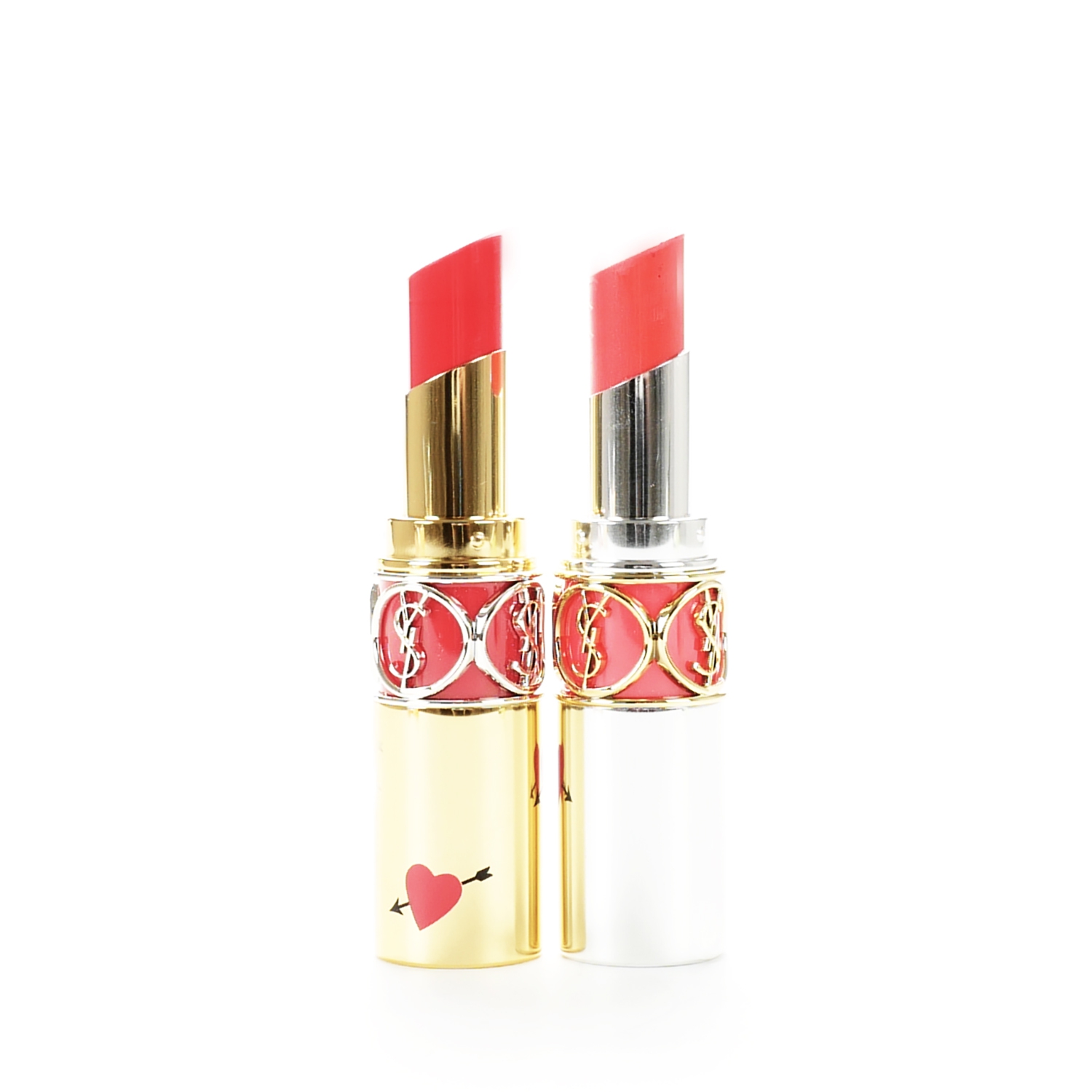 Another must-have Yves Saint Laurent Volupté lip product is the Heart & Arrow Collector Rouge Volupté Shine Lipstick. This gorgeous bright cajun coral lipstick is limited edition. It has the same silky (oily) texture as the other Volupté lip products - High-shine with more color.
I love the packaging. YSL Volupté lip products all don the same decorative lipstick tube, but this one has a heart & arrow print. YSL Volupté lip products are super nourishing, leave your lips feeling soft and give you the perfect high-shine pout.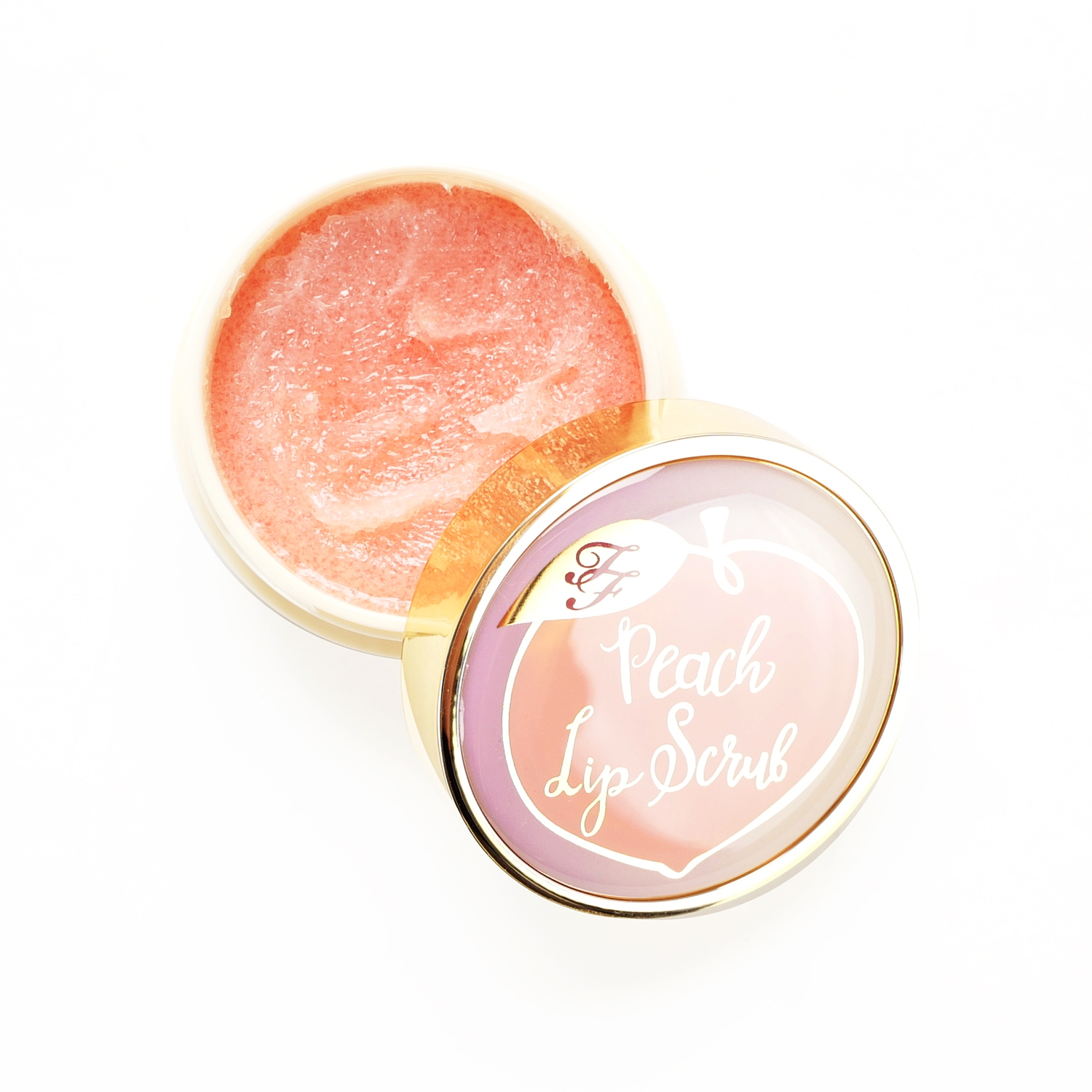 Another one of my favorite brands is Too Faced. This cosmetic brand is fun, high-quality and always launching innovative products. The Peaches and Cream Collection is delicious! I purchased the Peach Mega Moisture Lip Balm and then had to have the Peach Lip Scrub. This exfoliating lip scrub is gentle and effective. Your lips will feel soft and rejuvenated. The peaches and cream scent is sweet and yummy!
If you want a pouty look, buff your lips first, get the circulation flowing, apply a lip balm and then color. If you want super-plumped lips, purchase the Too Faced Lip Injection Extreme. This stuff reigns supreme!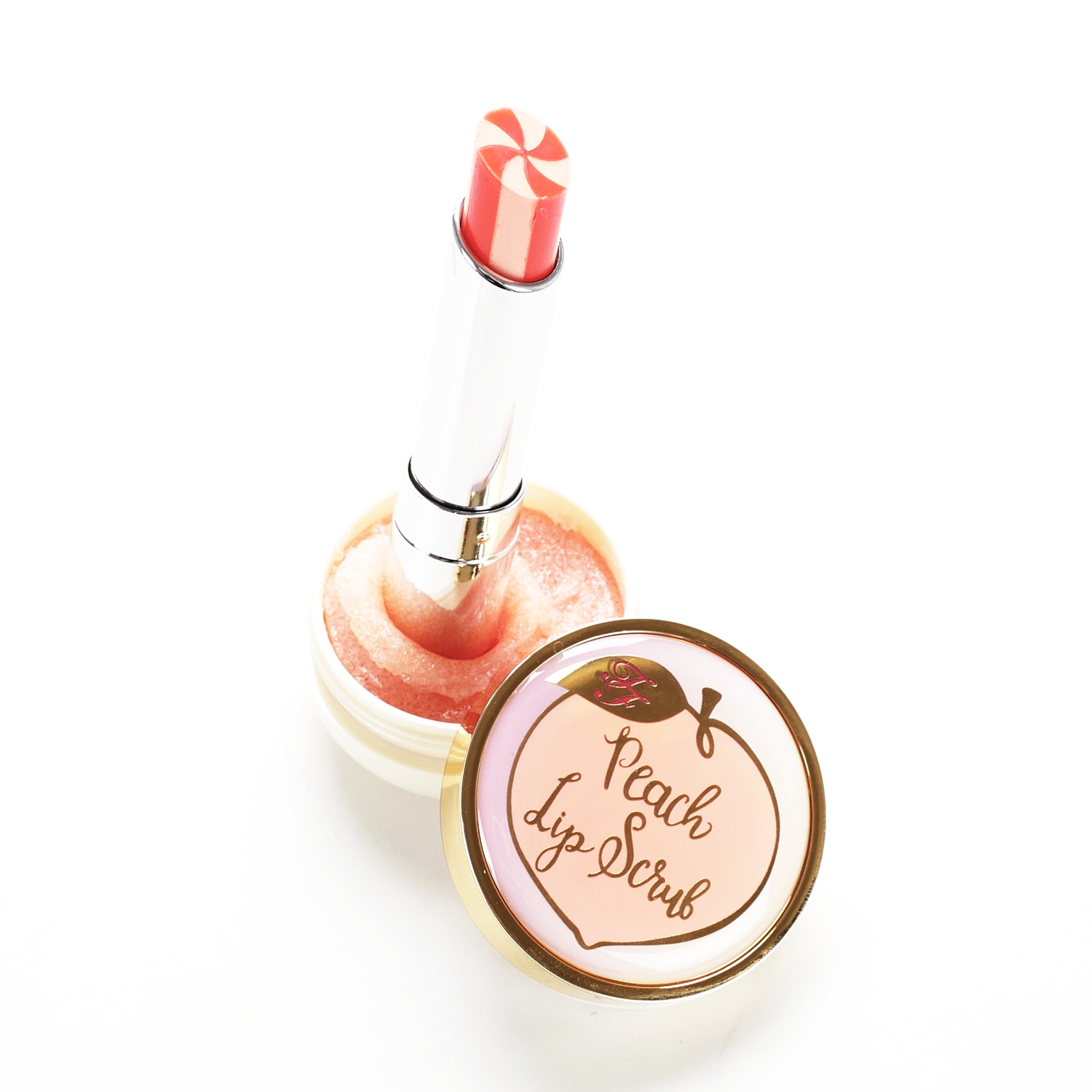 These four products are at the top of my summer 2019 lip products must-have list. Coral is always going to be the perfect shade for summer lips and this season is more natural and light than the others, so opt for light lip products that enhance your natural lips. Buff, hydrate and add a little color..