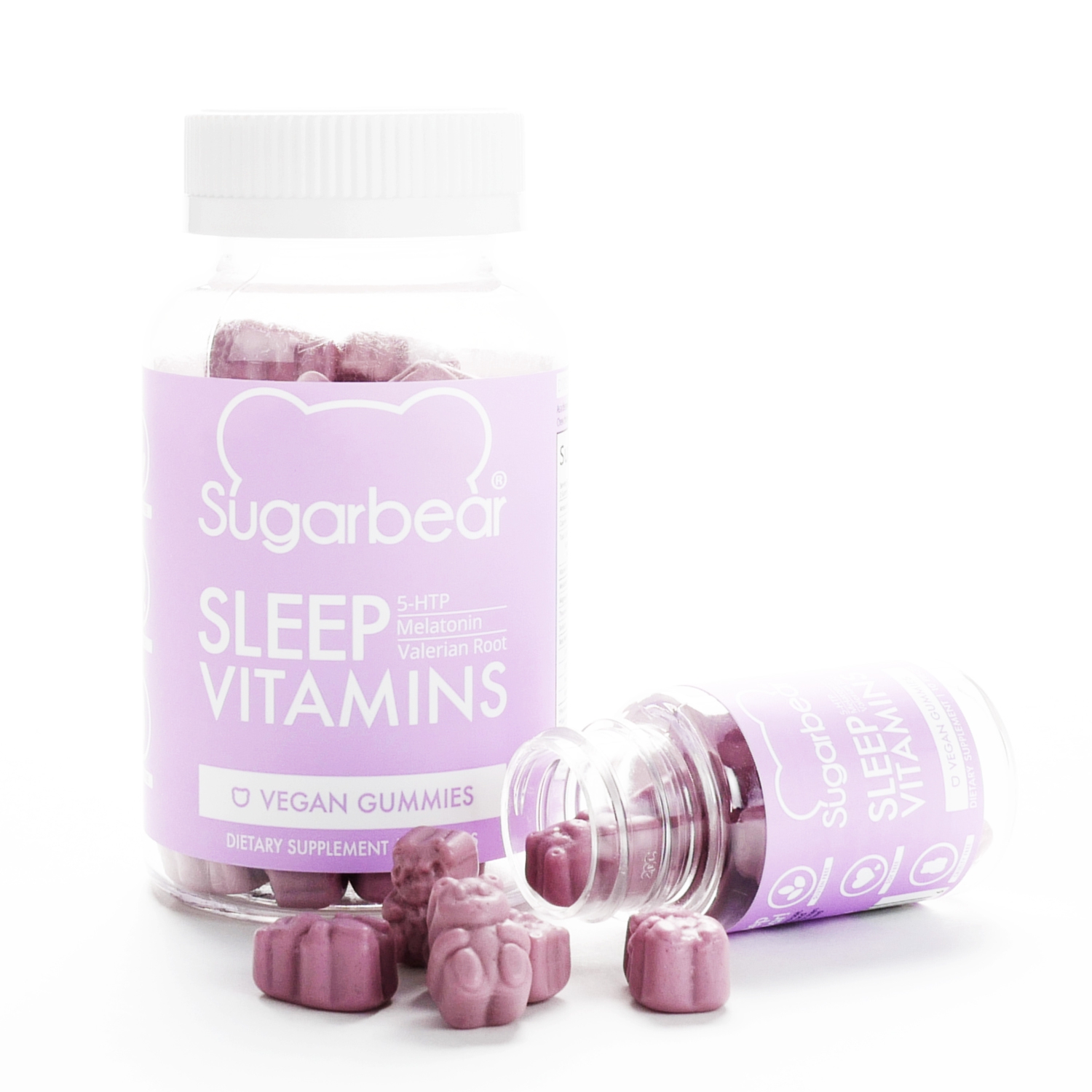 Another Instagram sensation - Sugarbear SLEEP Vitamins. These little bear-shaped vegan gummies are formulated to help you sleep. The little purple bears smell delicious, taste like berries and are SUPER-SWEET! I'm not a sweets person, but I prefer a flavorful gummy over giant capsules - there's nothing relaxing about swallowing huge pills and vitamins.
Comprised of Melatonin, Magnesium, Theanine and Vitamin B6 - These ingredients tell your body when to go to sleep, enhance natural Melatonin and promote relaxation. This list is typical for natural sleep aids.
These gummies also contain the Sugarbear proprietary Rest Well Blend - botanicals that promote relaxation and optimize sleep. Lemon Balm Leaf, Passion Flower, Valerian Root and 5-HTP promote a calm, positive mood.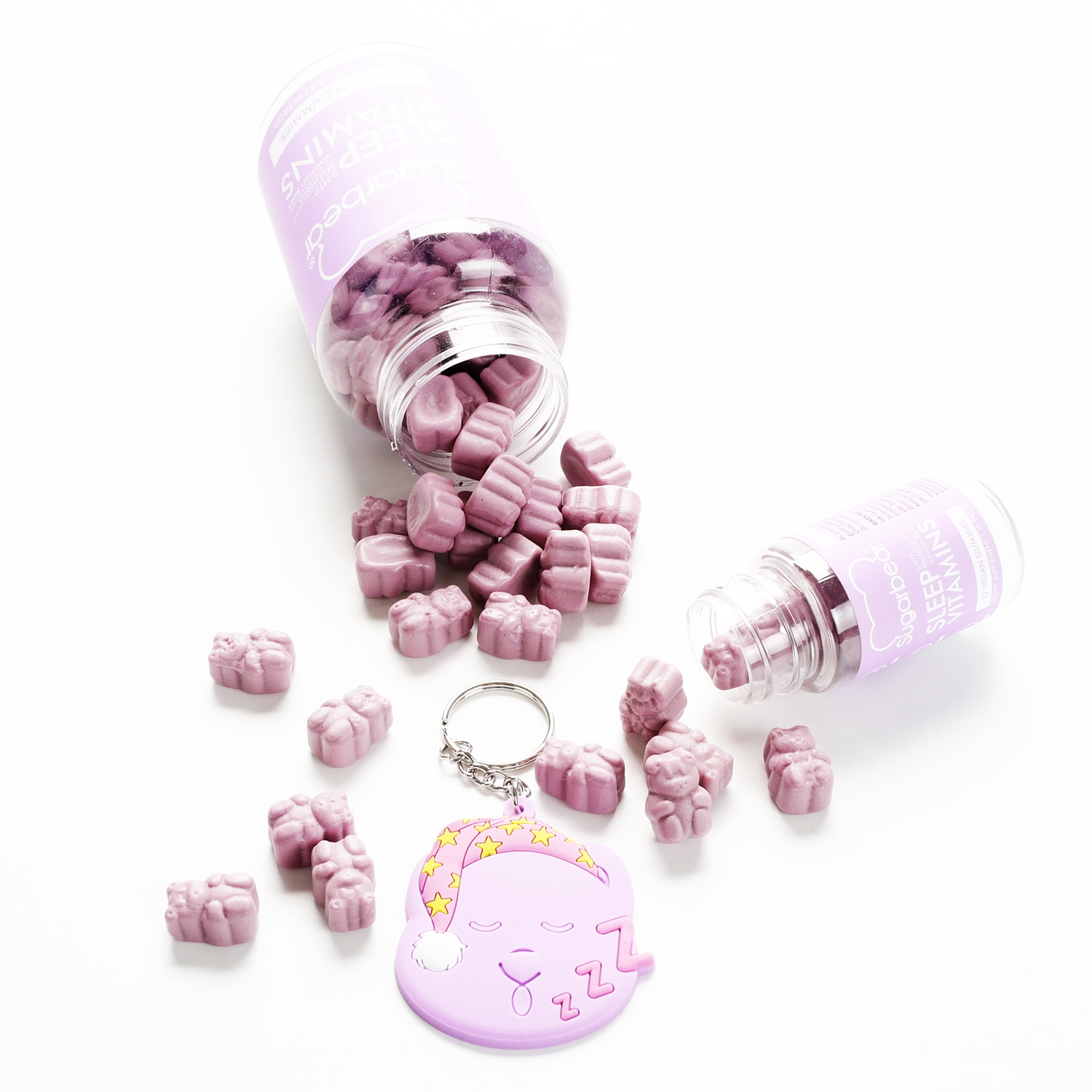 Seems like these gummies are packed with everything you need to improve your mood, promote relaxation and get a good night sleep. Albeit, most of us require something a little stronger! I suffer from insomnia and have tried too many homeopathic remedies. Yes, they "help", but if I'm stressed it will take a horse tranquilizer to keep me under for the suggested eight hours.
I do find Sugarbear SLEEP gummies beneficial for relaxation. Rather than chewing two at bedtime, I opt for two with my evening tea (a blend of chill-the-f**k-out herbs and detox tea). I find slipping in to the sheets, feeling relaxed and stress-free is most beneficial to a good night sleep. Reducing stress in your life (or coping with it better) also plays a huge role in a positive, calm mind and solid eight hours rest.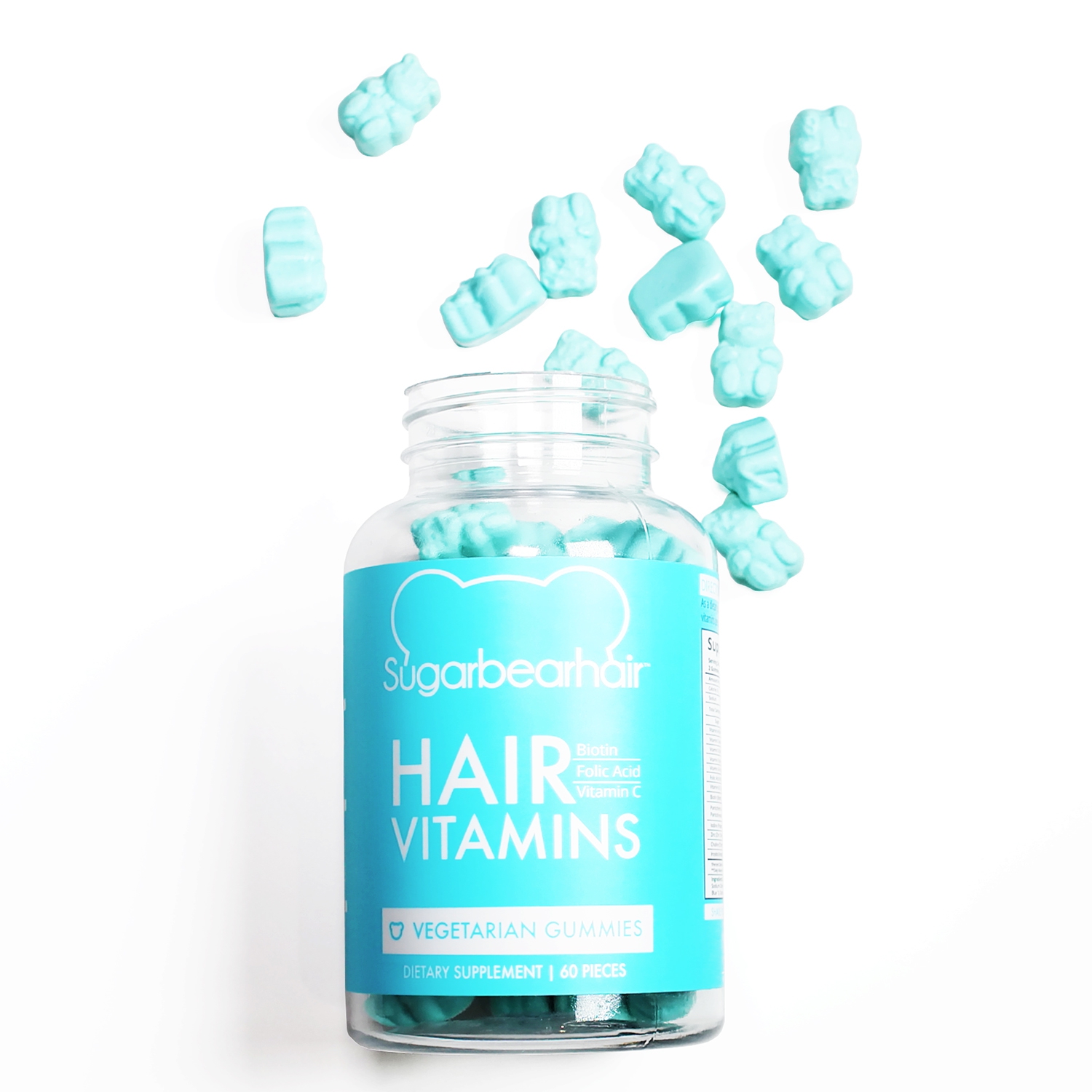 Sugarbear vitamins are fun, delicious and gorgeous shades of blue, pink and purple. Color is super important on Social Media and if a product photographs well, it will swiftly gain fans (whether or not the product is worthy).
So many people claim that Sugarbear HAIR Vitamins have changed their life. Claims that these little blue bears miraculously transformed your straw hat to a gorgeous mane are ridiculous. Gummies that contain Biotin, Folic Acid and Vitamin D will promote healthy hair, but proper haircare is necessary in the recovery process.
While perusing the Sugarbear site for sleep vitamins, I noticed there is also a women's multi-vitamin. The bears are the perfect shade of pink - Of course, I'm going to buy them.. Sugarbear vitamins are cute, contain all the right stuff and aside from being 15 calories each, will only benefit you.
Oh and my Sugarbear SLEEP vitamins order included a mini bottle of gummies (perfect for travel) and a cute keychain. I love promo products!