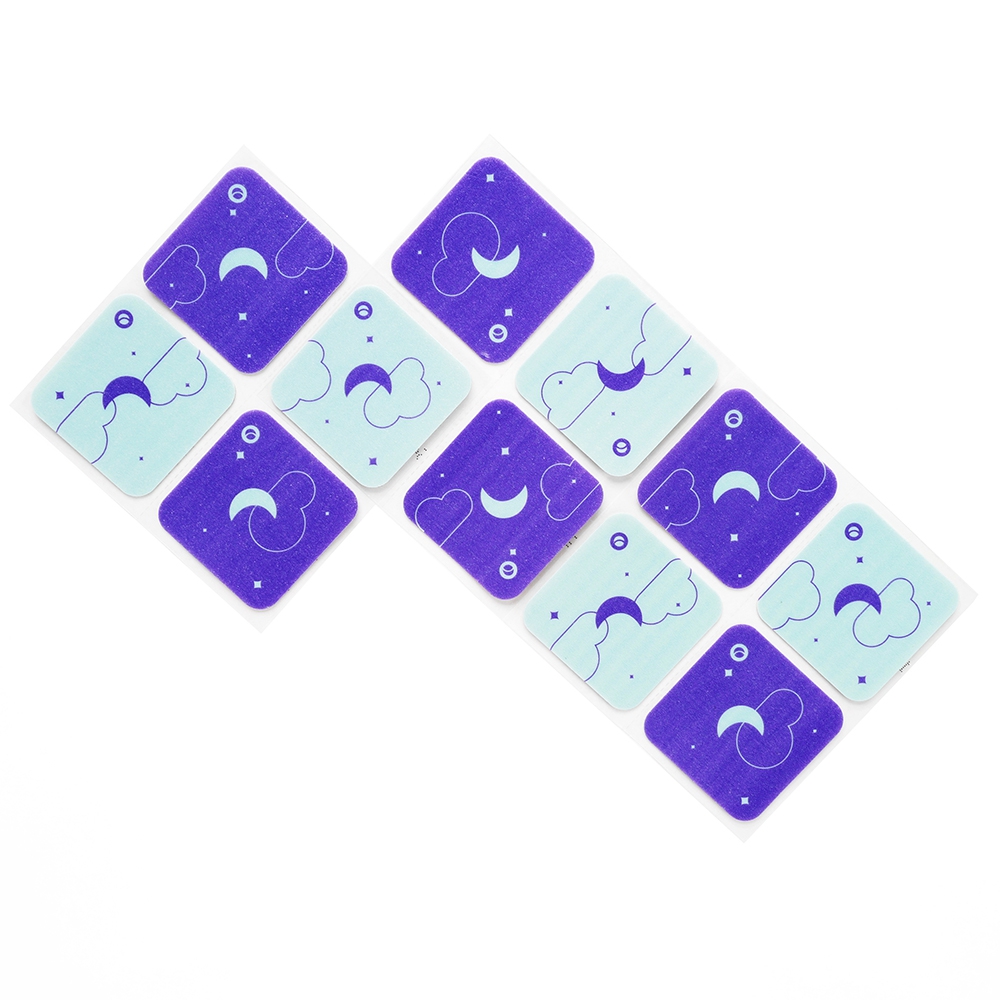 I have chronic insomnia - it's nuts! Some nights, I toss and turn till the sun comes up. It's definitely stress related - my brain sorts out all of life's problems while I'm trying to sleep! I do not recommend over the counter drugs or prescriptions (I'm not a doctor), but Benadryl does help and sleeping pills work wonders.
Albeit, I'd prefer to take a natural path to a good nights sleep. Vitamins are outta the question - beyond Advil, I just cant swallow the giant capsules and pills. When I saw the Klova Sleep Patch on Instagram, I was intrigued. Maybe it was the color scheme? If you wanna attract customers and followers on social media - color is everything. Klova - great job with the pale blue and purple patches - the pretty shades are soothing, inviting and Instagram friendly (everyone's obsessed with a color scheme). I truly feel that some products are more successful (than they should be), because of their color scheme.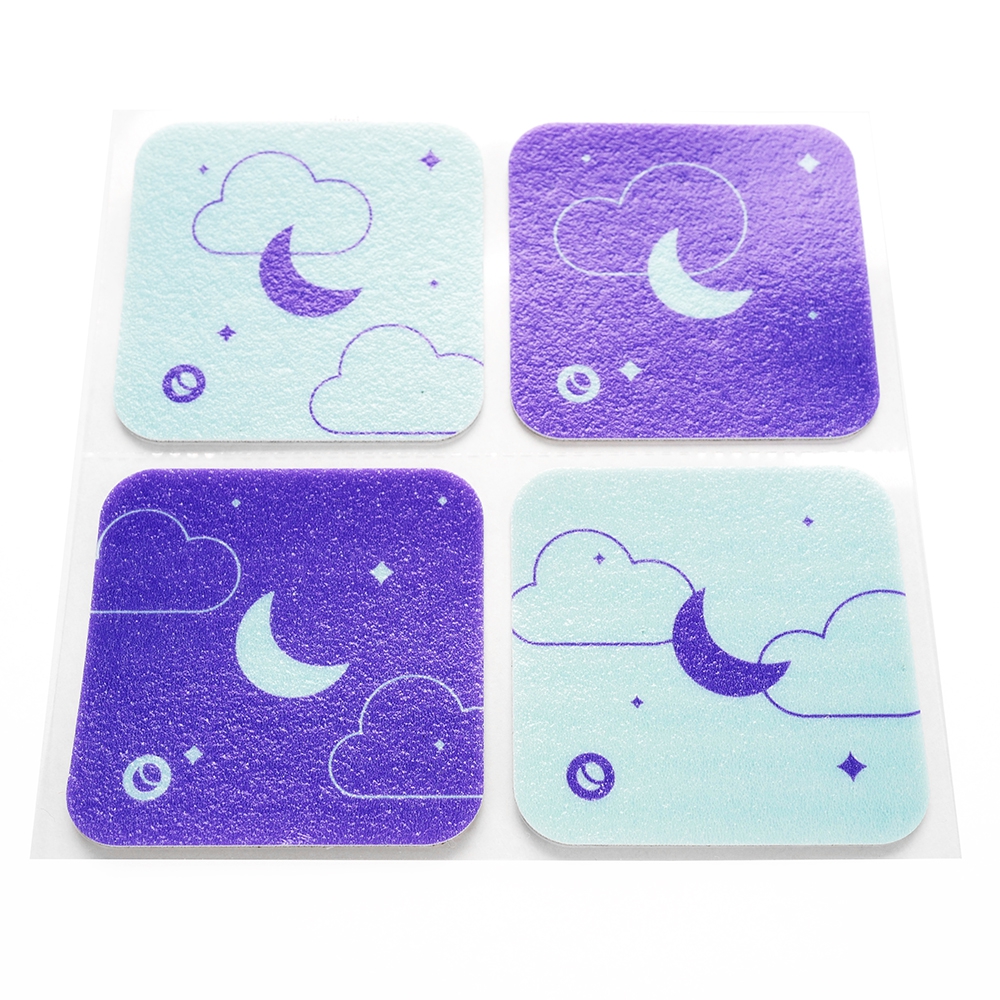 I've read mixed reviews about these patches, AND, mine is leaning towards - they don't work! These patches are infused with Melatonin and naturally occurring ingredients and claim to promote a better sleep. There's is nothing natural about me, so this was bound to fail.
These patches attach to your skin nicely and don't irritate. They do however smell awful! The scent is potent, but after application to hairless skin, it dissipates. Other than that, they have a cute print, but did not meet my expectations.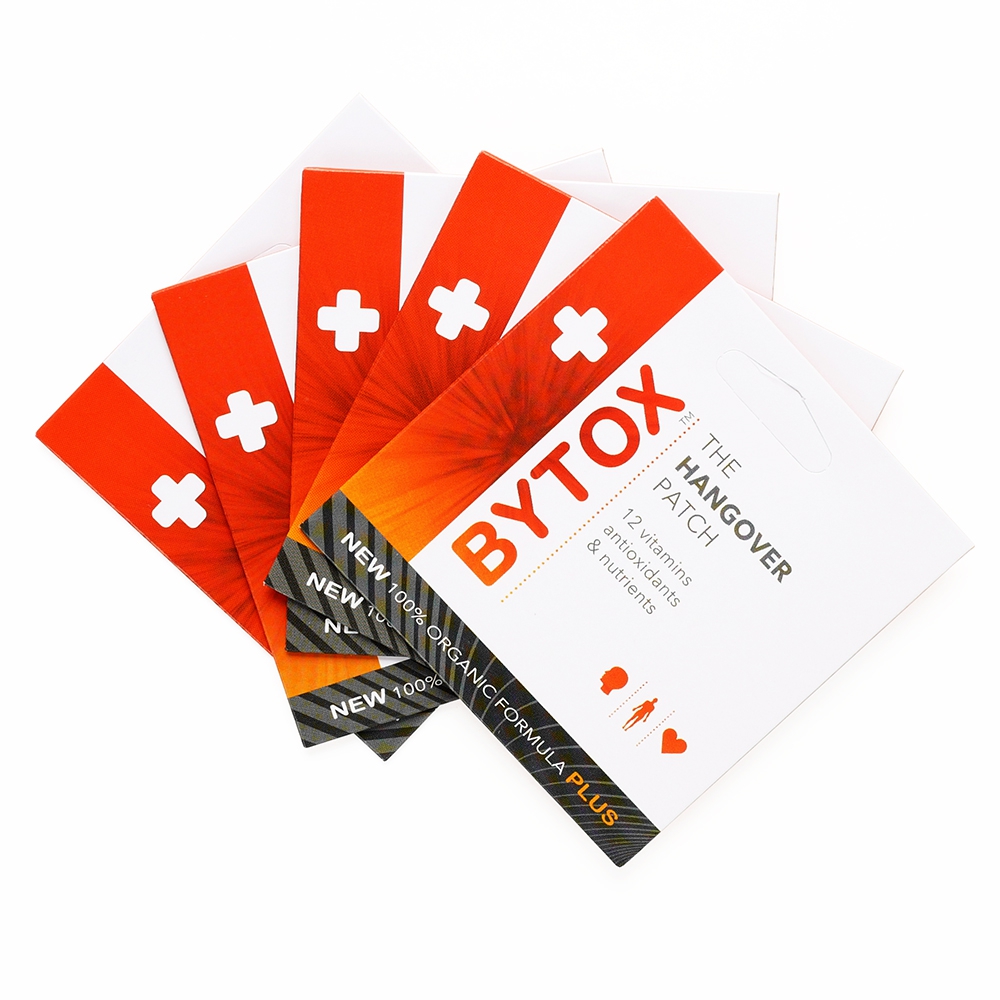 The Hangover Patch is just what I need. I'm getting older and recovery is a long process these days. Last time I was in Vegas, I found myself at a club, in the 'mosh pit' (I'm old and don't know what you youngin's call this danger zone) and felt like I was under attack - while jumping up and down to DJ Marshmallow. Who knew there was a marshmallow head wearing DJ?
Needless to say, I could barely walk the next day, YES, I was sick (in the worse sense of the word) AND my Fendi boots were destroyed! Why do I submit myself to this madness - cause in the moment, after way too many glasses of wine, it seems like a good idea to keep going. Vegas has this effect on me.
I've considered the hangover drip many times! The thought of a swift recovery is intriguing, but a little scary. In comes The Hangover Patch. This 100% organic formula has 12 vitamins, antioxidants and nutrients. Apply before you start drinking and let this little patch replenish your body WHILE YOU DRINK! Alcohol has a terrible effect on the body - good for the mind and I'm sure dancing all night is great for the figure, but the dehydration and loss of essential nutrients can have a terrible effect shortly there after the party and for days..
I'm not sure if this patch is replenishing my body and don't feel any different the following day (then I typically would), but continue to use them - it's psychological! The Bytox Patch claims to aid in a rapid recovery, while replenishing essential vitamins, antioxidants and nutrients to the body. My thoughts - why not?!