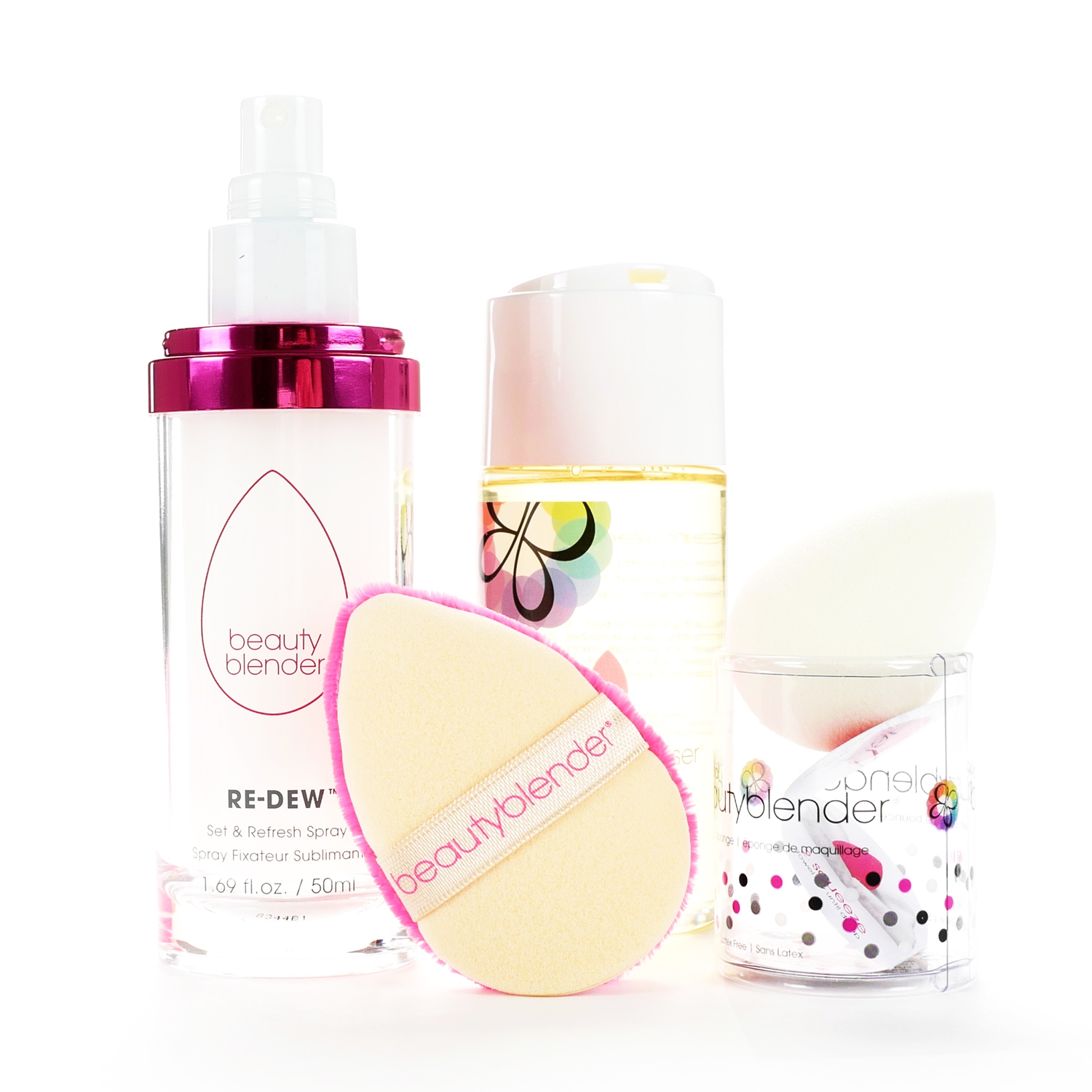 I'm a beautyblender fan and am first in line when a new product drops. My favorites are the beautyblender pure cosmetic sponge applicator (the white one), liquid blendercleanser, blendercleanser solid and the Blender Defender beautyblender Protective Case.
These beautyblender products are a must have in my makeup drawer and travel cosmetic case. I'm assuming anyone who reads my blog, is familiar with beautyblender, so details about the brand's original lineup are unnecessary.
My not so recent beutyblender purchase was the beautyblender Re-Dew Set & Refresh Spray and the Power Pocket Puff. Of course I stocked up on blendercleanser and threw a new beautyblender pure in my cart too. I've had these products a while, but have been cheating on beauty for decor and neglecting my cosmetic reviews.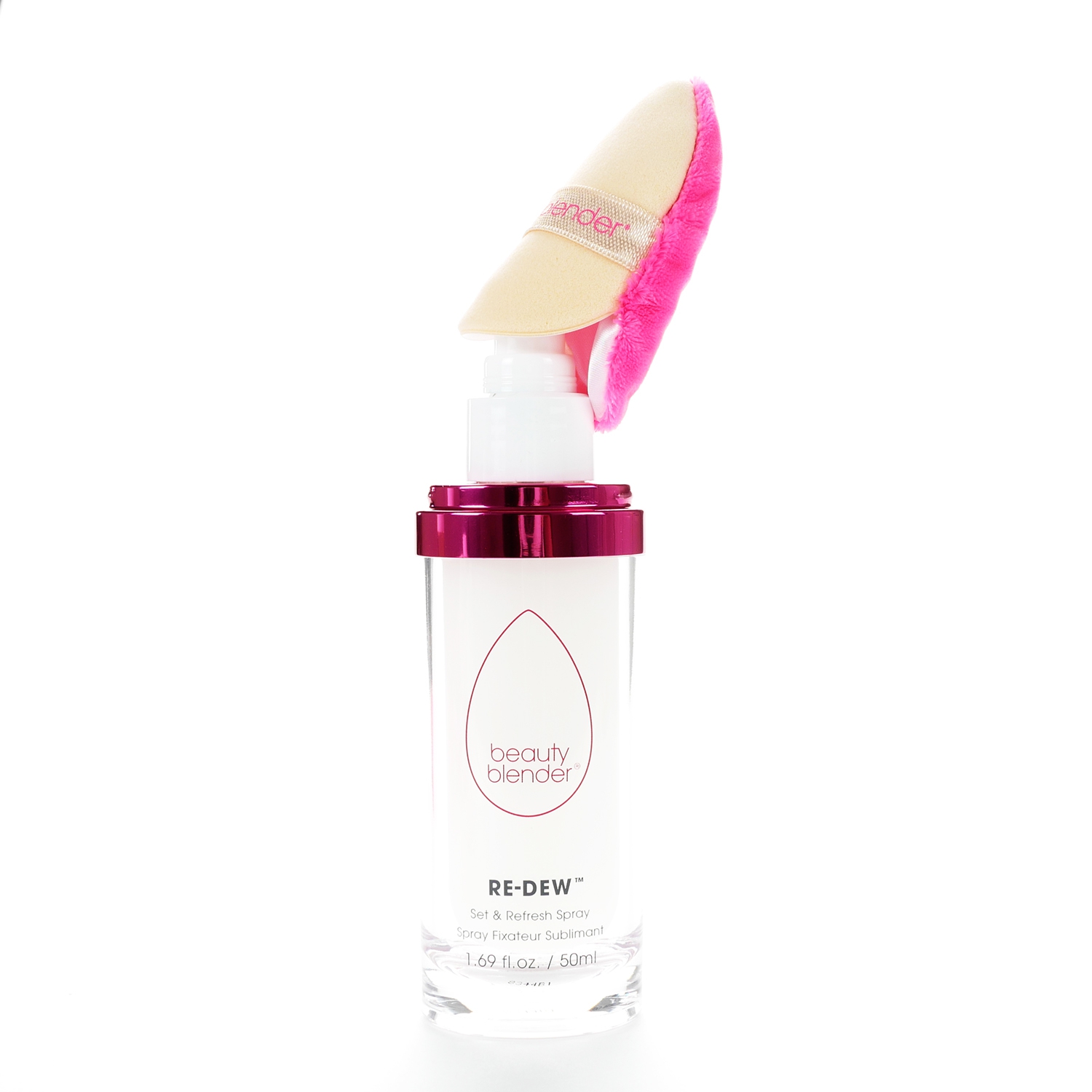 beautyblender Re-Dew Set & Refresh spray is a refreshing spray that illuminates your skin and sets your makeup. The Hydrolyzed Silk conditions your skin, Hydrolyzed Hyaluronic Acid moisturizes and the Lactobacillus Ferment Lysate helps balance your skin. Eva Longoria would approve (that commercial irritates me).
What I didn't realize is this spray requires a little shake before applying it to your skin or cosmetic sponge. The first part of the two-phase solution is supercharged water and the second a milky oil. Initially, I neglected to read the directions, didn't mix the two and only dispensed the water. Of course, the results were disappointing.
My second go was more successful and gave great results. I mixed the product, sprayed directly on my cosmetic sponge and gently dabbed my skin in areas I wanted to highlight or needed a little extra hydration.
If you apply Re-Dew to the back of your hand, you can see that the oil is sitting on top of your skin and slow to absorb, so I recommend using a sponge to press the solution in to your skin. You can also use your fingers to massage the product for better absorption.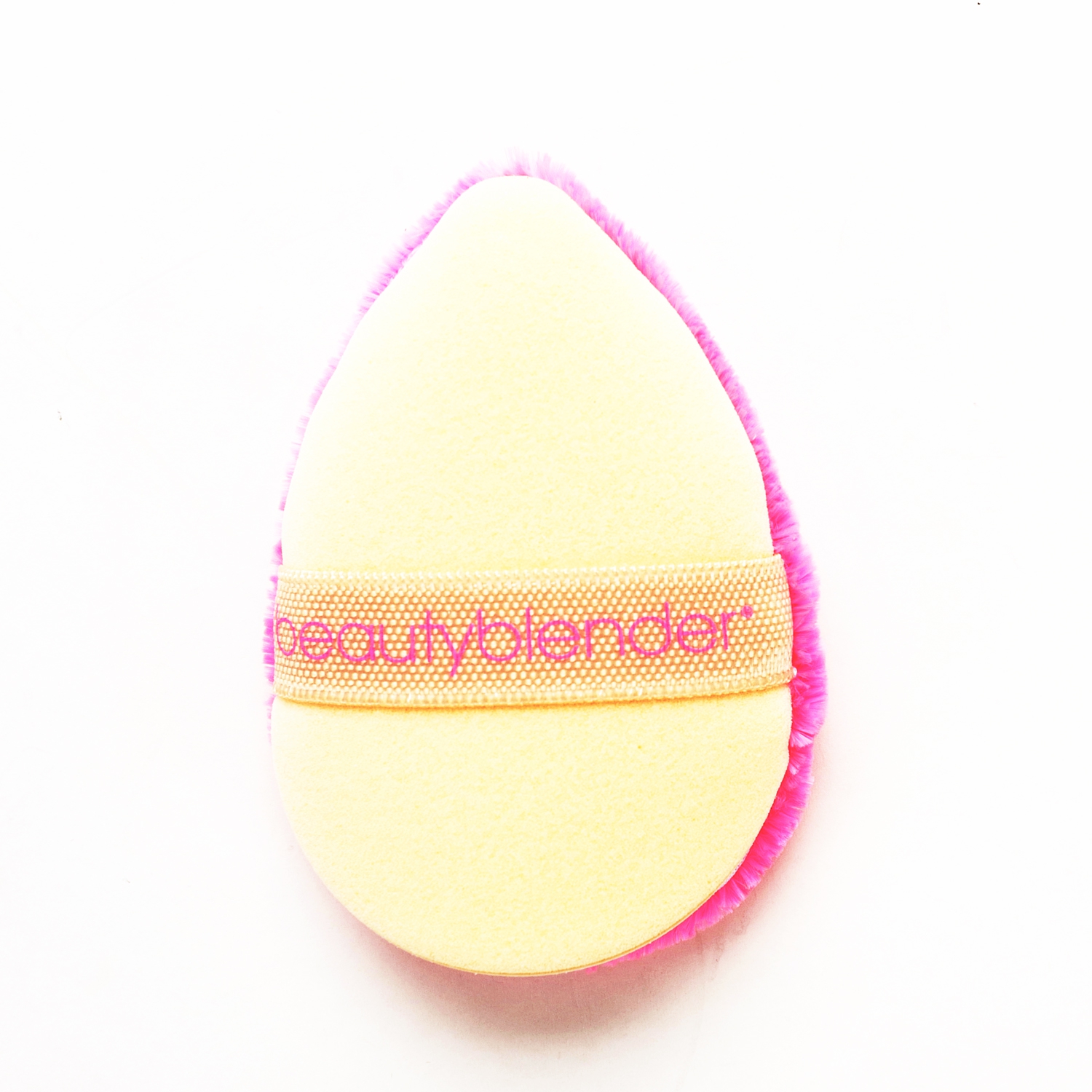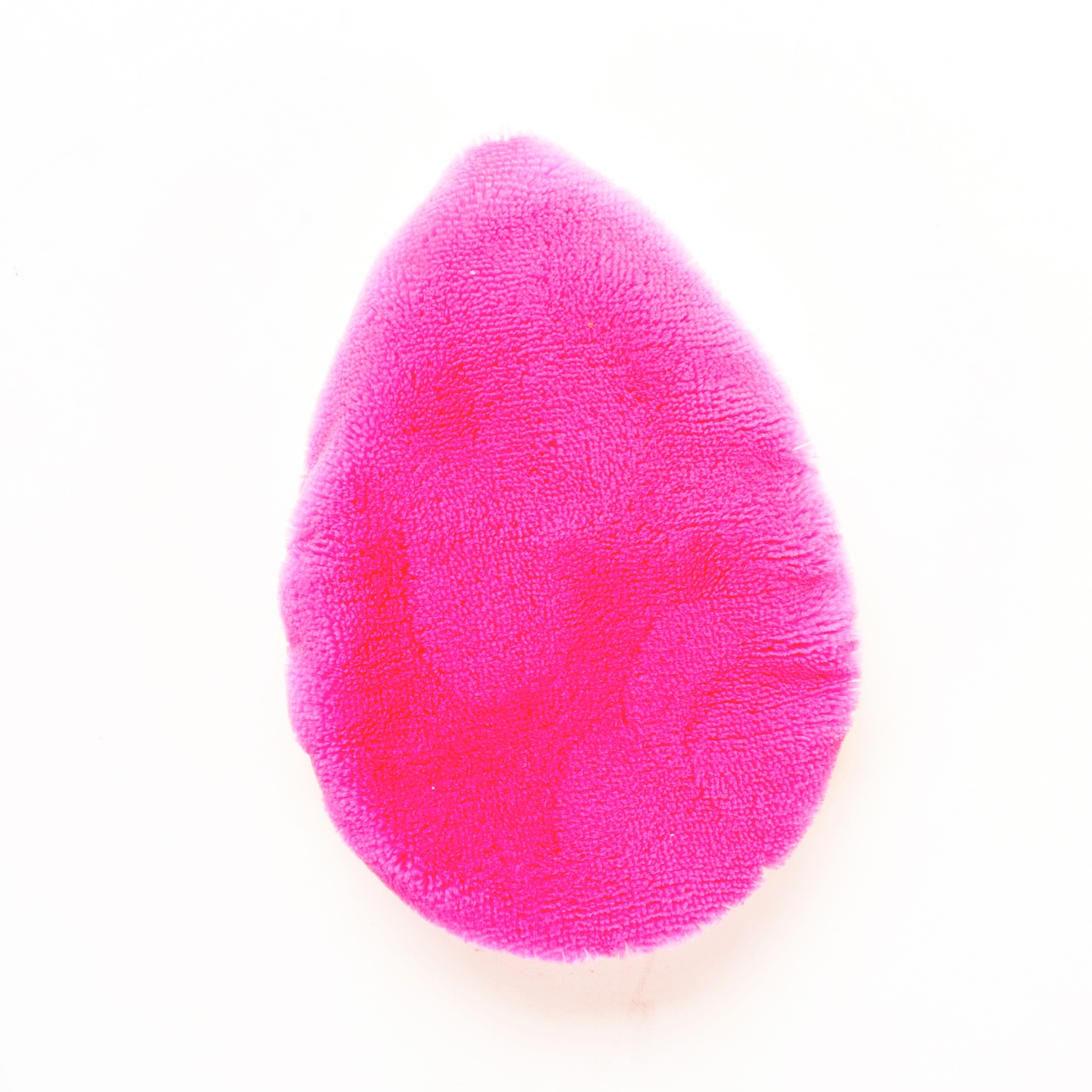 The next-generation beautyblender Power Pocket Puff is intended for powder formulas. But, the versatile, two-sided puff can be used for so much more. The teardrop shape and built-in finger pocket allow for precise application.
The soft pink side has a gel-like insert and special fibers to collect powder and apply a controlled amount to set and bake your makeup. The tan buff side resembles a thin cosmetic sponge allows you to blend. I like to use the buff side to blend and re-blend my liquid formulas. The interchangeable finger band stretches to either side easily, as a secondary means of holding the puff.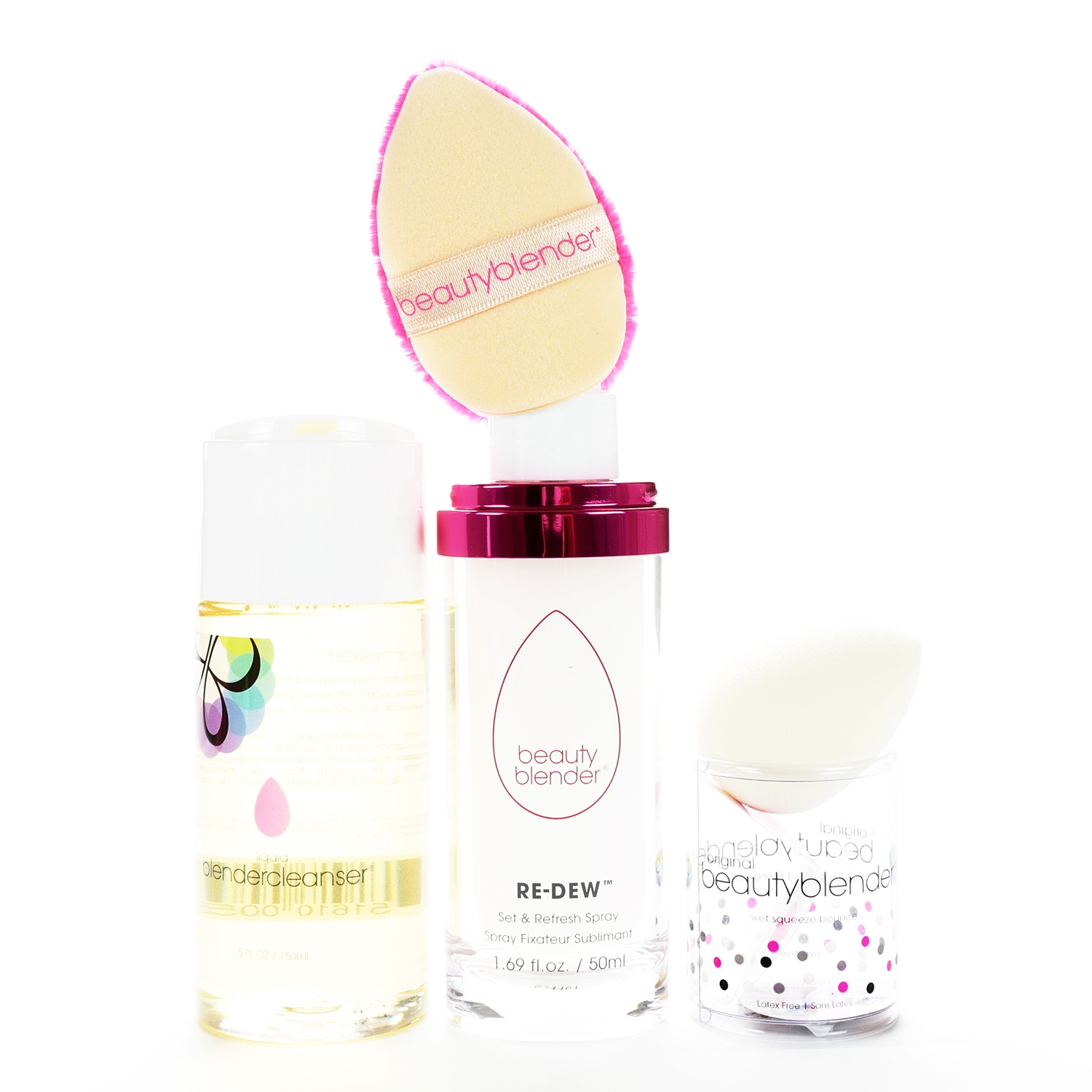 I'm not a big fan of applying spray to set makeup, or refreshing throughout the day, but Re-Dew has convinced me to jump on the bandwagon.
beautyblender's Power Pocket Puff is a double-duty makeup tool that is versatile and has earned a spot on my must-have list.
beautyblender is an innovative cosmetic brand with a growing lineup. These products are worth the high cost and add value to your makeup routine, while allowing you to get the most out of your makeup.